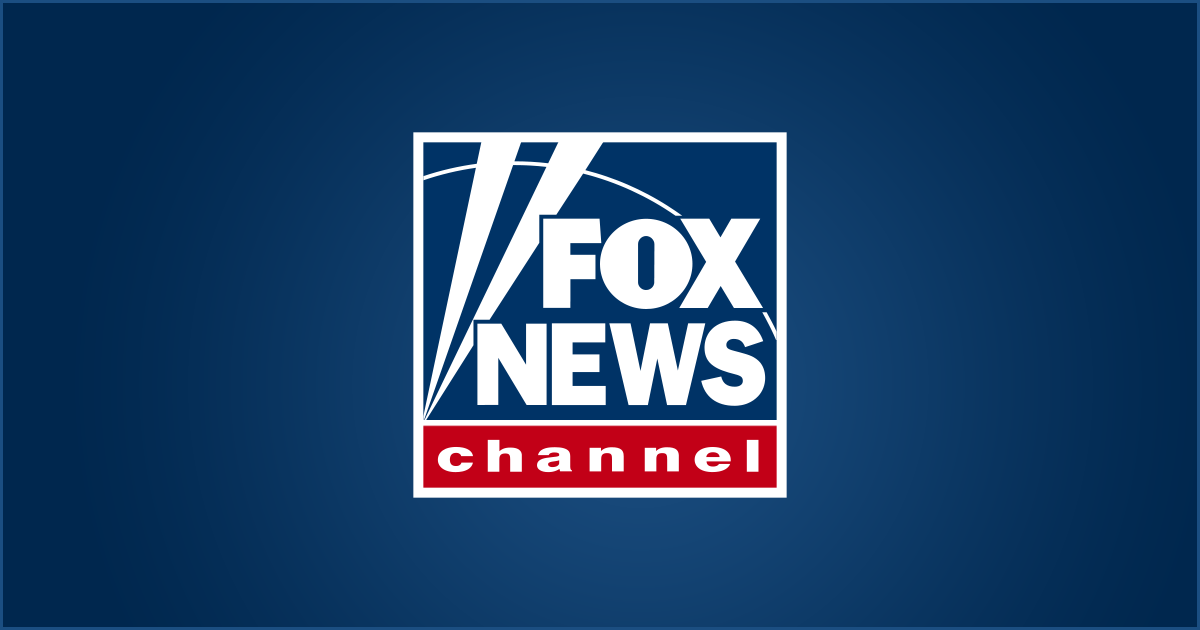 HAVANA – Prince Charles and his wife Camilla are beginning the first official trip to Cuba by the British royal family in a pomp-filled display of disagreement with the Trump administration's strategy of economically isolating the communist island.
The heir to the British throne is expected to land in Havana around 5 p.m. Sunday and lay a wreath at the memorial to colonial independence hero Jose Marti, near massive portraits of socialist revolutionary icons including guerrilla fighter Che Guevara.
The next two days include visits to historic sites, a solar park, organic farm, biomedical research center, cultural gala and a dinner with President Miguel Diaz-Canel.
It does not include visits with political dissidents or other critics of Cuba's single-party system, a decision prompting criticism from Cuban exiles.
Source: Fox News World
Atlanta Falcons' C.J. Goodwin (R) breaks up a pass intended for New England Patriots' Malcolm Mitchell during the second quarter of Super Bowl LI in Houston, Texas, U.S., February 5, 2017. REUTERS/Adrees Latif
March 24, 2019
Former New England Patriots receiver Malcolm Mitchell has ended his short NFL career, he announced over the weekend.
Speaking at an event at his alma mater, Georgia, Mitchell told attendees he was moving on to a "new chapter" of his life.
The oft-injured Mitchell was waived by the Patriots before the 2018 season and spent the year out of the league. He was continuing to battle a knee issue after missing all but one preseason game in 2017.
A fourth-round pick from Georgia in 2016, Mitchell carried injury concerns from college after tearing the anterior cruciate ligament in his right knee early in the Bulldogs' 2013 season.
Through two years in the NFL, the 26-year-old played in 14 games (six starts), all in 2016, catching 32 passes for 401 yards and four scores. He added six grabs for 70 yards in the team's Super Bowl LI victory that postseason.
–Field Level Media
Source: OANN
A high school student who survived the 2018 school shooting in Parkland, Fla., died Saturday in an apparent suicide a week after another survivor killed herself, police said.
Police received a call about a deceased person at a home Saturday night and arrived at the scene to find a juvenile who died of an apparent suicide, a Coral Springs Police spokesman told Fox News on Sunday. The official cause of death has not been released pending the medical examiner's autopsy.
STUDENT WHO SURVIVED PARKLAND SCHOOL SHOOTING DIES IN SUICIDE: REPORT
Police confirmed the juvenile was a current Marjory Stoneman Douglas High School student, but did not release further details. Authorities were investigating the incident.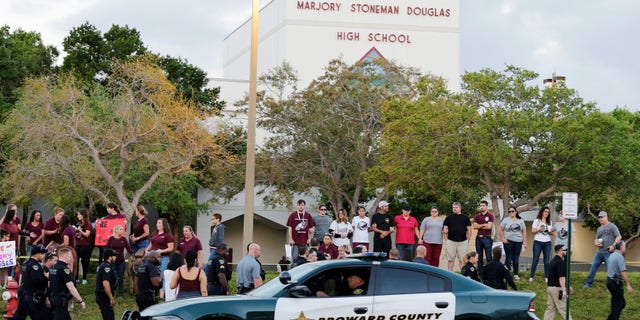 Sources told the Miami Herald, who first reported the story, that the juvenile was a male student who was a sophomore.
News of the death comes a week after Sydney Aiello, who recently graduated from the high school, took her own life. Her mother, Cara Aiello, told CBS Miami that Sydney was recently diagnosed with post-traumatic stress disorder and struggled with "survivor's guilt" after 17 of her classmates and staff members were gunned down on Feb. 14, 2018. She added her daughter was afraid of being in a classroom and struggled to attend classes in college.
ONE YEAR LATER, PARKLAND FAMILIES STILL TRYING TO HEAL: 'I HAVE TO FIGHT TO GET THROUGH THE DAY'
Sydney was sad but never asked for help before she killed herself, Aiello said.
Sydney was also a close friend to Meadow Pollack, one of the 17 people killed in the school shooting.
CLICK HERE TO GET THE FOX NEWS APP
Ryan Petty, the father of slain student Alaina Petty, told the Miami Herald the student who died Saturday night was killed by a gunshot wound to the head.
"The issue of suicide needs to be talked about," Petty said. "This is another tragic example."
If you are in crisis, please call the National Suicide Prevention Lifeline at 1-800-273-TALK (8255), or contact the Crisis Text Line by texting TALK to 741741.
Source: Fox News National
Feb 27, 2019; Indianapolis, IN, USA; Arizona Cardinals head coach Kliff Kingsbury speaks to media during the 2019 NFL Combine at Indianapolis Convention Center. Mandatory Credit: Trevor Ruszkowski-USA TODAY Sports
March 24, 2019
If first-year coach Kliff Kingsbury knows who his Arizona Cardinals will select next month with the No. 1 pick in the NFL draft, he isn't letting on.
In an interview with NFL Media this weekend, Kingsbury said the team hasn't made a decision.
"I think everything's on the table," he said. "When you have that first pick, you've gotta turn over every stone and look at every scenario that's out there, and so we're definitely doing that."
One frequently mentioned possibility is that the Cardinals – who selected quarterback Josh Rosen with the No. 10 overall pick in 2018 – will choose Kyler Murray, the Heisman Trophy-winner from Oklahoma and trade Rosen.
But Arizona, which finished an NFL-worst 3-13 last season, has a number of needs on both sides of the ball. The Cardinals scored a league-low 225 points while surrendering 425.
"We haven't (decided)," Kingsbury said. "We haven't. We're a long ways from that. You know, coaches on the road, scouts from the road, private workouts, pro days. And we won't even discuss until next week and try to fill our board and go from there."
The Cardinals' brass met with Murray in Oklahoma last week. At the same time, Kingsbury said he is high on Rosen, calling him a "tremendous talent."
A former QB himself, Kingsbury said he has communicated that opinion to Rosen and also talked about the draft.
"Yeah, I've talked to Josh and he understands it's a business and what all goes with the first pick and what's going on," Kingsbury said.
Trading the pick isn't out of the question. The Oakland Raiders are said to be high on Murray, and they have the No. 4, 24 and 27 picks in the first round – giving them some arsenal to swap with the Cardinals
–Field Level Media
Source: OANN
Mar 7, 2019; Port Charlotte, FL, USA; Toronto Blue Jays pitcher John Axford (77) throws a pitch during the fourth inning against the Tampa Bay Rays at Charlotte Sports Park. Mandatory Credit: Kim Klement-USA TODAY Sports
March 24, 2019
Reliever John Axford has been released from his minor-league deal with the Toronto Blue Jays, the team announced on Saturday.
The move comes on the heels of Axford being diagnosed with a stress reaction in his right (throwing) elbow two days earlier.
Axford, 35, was with Toronto for part of last season but was traded to the Los Angeles Dodgers in July.
A 10-year veteran, Axford has pitched for eight teams and logged a 38-34 record with 144 saves and a 3.87 ERA.
Axford, who is Canadian, was 4-1 with 50 strikeouts over 51 innings in his stint with Toronto last season.
The Blue Jays also offered fellow righty reliever Bud Norris a $100,000 retention bonus to not opt out of his minor-league contract with the team. Norris, 34, has been dealing with arm injuries this spring.
–Field Level Media
Source: OANN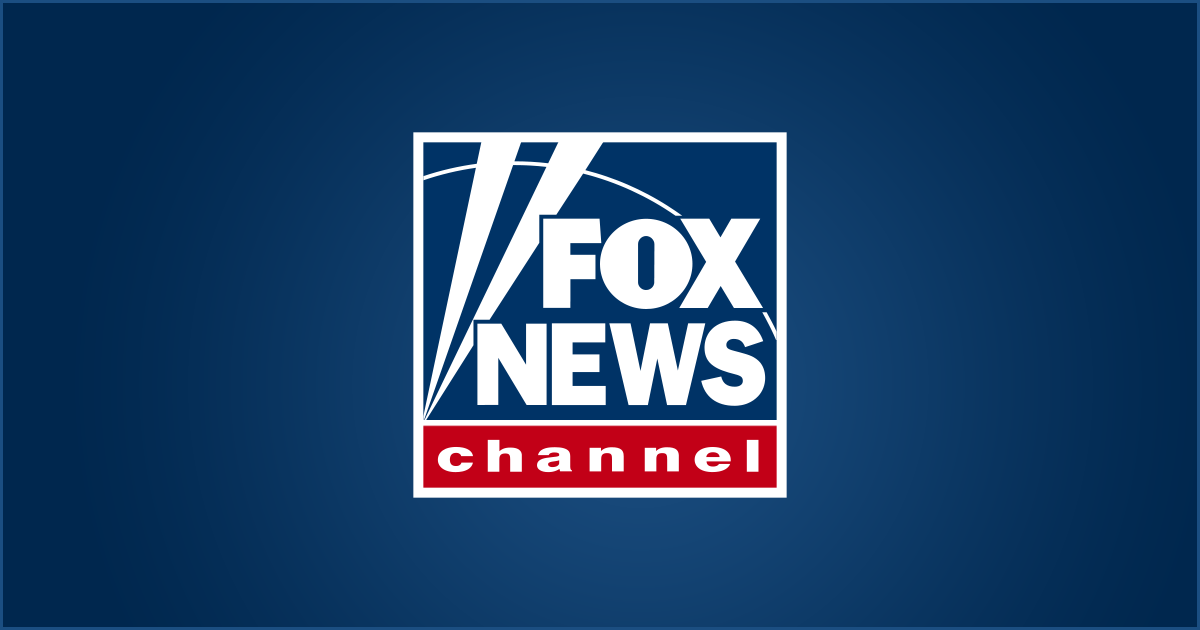 JERUSALEM – The leaders of Romania and Honduras have announced they will recognize Jerusalem as Israel's capital, following the lead of President Donald Trump.
Romanian Prime Minister Viorica Dancila and Honduran President Juan Orlando Hernandez delivered their announcements Sunday at the American Israel Public Affairs Committee's annual conference in Washington. The announcements were welcomed by Israeli politicians.
Trump recognized Jerusalem as Israel's capital and moved the U.S. Embassy to the city, a move that was applauded by Israel. Guatemala followed suit.
The move angered the Palestinians, who seek east Jerusalem as capital of a future state.
Most countries have embassies in Tel Aviv out of sensitivity over the contested city. The Palestinians, and most of the international community, say the city's final status should be resolved in negotiations.
Source: Fox News World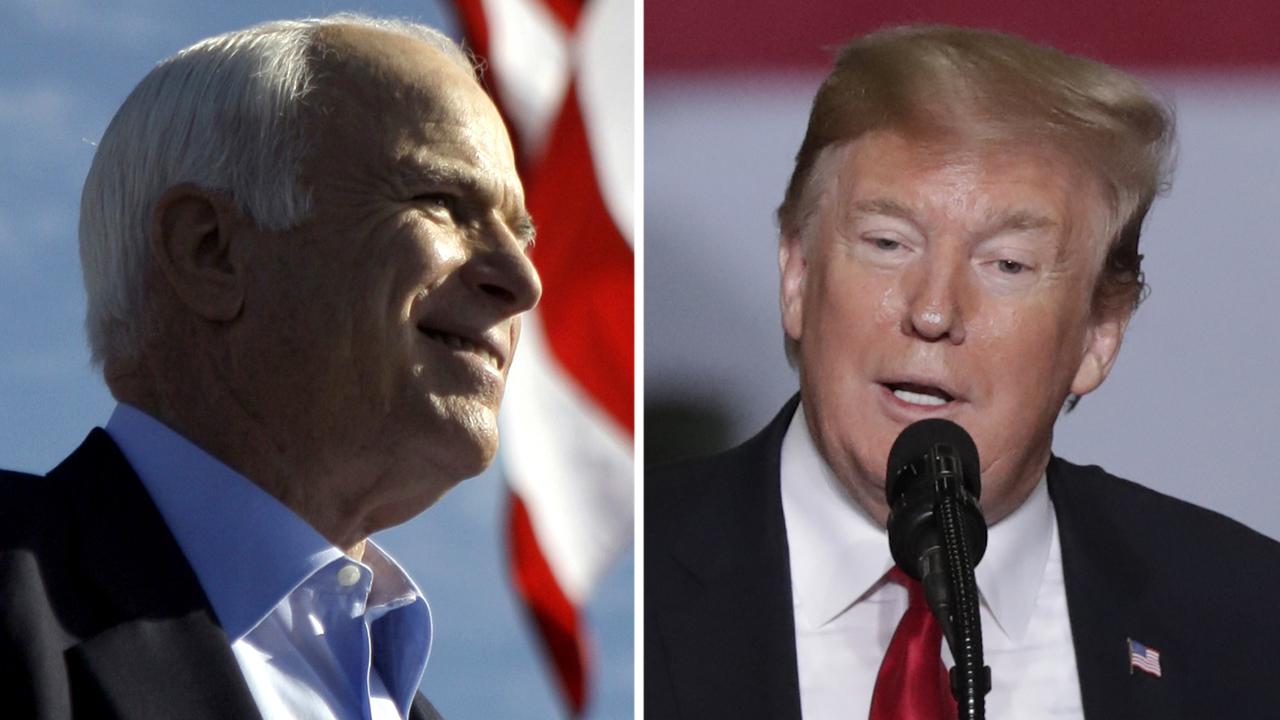 Sen. Marco Rubio, R-Fla., said Sunday that he doesn't understand why President Trump has revived his criticism of the late Arizona Sen. John McCain.
While admitting that he didn't always see eye to eye with McCain, Rubio said he respected the longtime lawmaker and Vietnam veteran for his service to the country and was confused as to why Trump continued to attack McCain and his legacy months after the seantor's death.
"I don't get it, I don't understand it," Rubio said on NBC's "Meet The Press." "I didn't agree with John McCain on everything but so what? I honored and I respected his service to the country and his time in the Senate. I always felt he did things he felt passionate about."
DONALD TRUMP'S FEUD WITH MCCAIN FAMILY ESCALATES: 'I WAS NEVER A FAN'
Trump last week slammed McCain during a speech to workers at an Army tank plant in Ohio – criticizing the deceased lawmaker for his support of the United States' wars in the Middle East and his infamous vote against repealing and replacing the Affordable Care Act.
Trump tore into McCain's legacy and in an unusual remark, and took credit for the late senator's state funeral in Washington late last year.
"I endorsed him at his request, gave him the kind of funeral he wanted, which as president of the United States I had to approve," Trump said.
"I don't care, but I didn't get a thank you." "I never liked him much," Trump said. "I really probably never will."
The president's recent criticism of McCain and his legacy has rankled many members of his own Republican party – with many GOP lawmakers speaking out in defense of the late Arizona senator.
"Today and every day I miss my good friend John McCain," Senate Majority Leader Mitch McConnell, R-Ky., tweeted. "It was a blessing to serve alongside a rare patriot and genuine American hero in the Senate. His memory continues to remind me every day that our nation is sustained by the sacrifices of heroes."
Trump's feud with McCain dates back to well before he was elected president.
In 2015, after McCain had said Trump's platform had "fired up the crazies," Trump mocked McCain's imprisonment in the Vietnam War, saying: "I like people that weren't captured."
The two continued to be at odds until McCain's death from brain cancer last year.
While Trump had remained quiet about his dislike of McCain since the senator's death, over the weekend the president renewed his attacks on McCain and blasted giving the FBI the uncorroborated Steele dossier alleging that Moscow held compromising information on Trump.
CLICK HERE TO GET THE FOX NEWS APP
"Spreading the fake and totally discredited dossier 'is unfortunately a very dark stain against John McCain.' Ken Starr, Former Independent Counsel," Trump tweeted. "He had far worse "stains" than this, including thumbs down on repeal and replace after years of campaigning to repeal and replace!"
https://twitter.com/realDonaldTrump/status/1107020360803909632
Megan McCain, the late senator's daughter and a co-host on ABC's "The View," tweeted early Wednesday: "As my father always used to say to me – Illegitimi non carborundum" – a mock-Latin aphorism loosely translated as "Don't let the bastards grind you down." She followed up on "The View" by saying her father "would think it was so hilarious that our president was so jealous of him that he was dominating the news cycle in death."
Source: Fox News Politics
Mar 7, 2019; Mesa, AZ, USA; Chicago Cubs center fielder Ian Happ (8) hits a single against the Colorado Rockies during the first inning at Sloan Park. Mandatory Credit: Joe Camporeale-USA TODAY Sports
March 24, 2019
The Chicago Cubs will option outfielder Ian Happ to Triple-A Iowa, meaning he won't start the season on the big-league roster.
Happ, 24, was unhappy with the decision, according to manager Joe Maddon.
"He's not happy and he shouldn't be happy," Maddon said at soring training on Saturday.
"I really don't blame him. The guy has really performed very well for us at different periods of time on the major-league level. He is so ingrained in the culture within the building and within the clubhouse. Great teammate. A lot of the veterans have accepted him very readily, which doesn't happen often with young players."
At Iowa, Happ is expected to get time in centerfield, second base and third base. The Cubs also are hoping he'll get more comfortable batting from the left side of the plate.
"We just want to make sure that he gets down there and really gets a lot of consistent at-bats, especially from the left side," Maddon said. "Obviously, we consider him a huge part of our future, but just based on the conclusion of last year and what we're seeing at this point this year, we think it's really important."
In 2018, Happ batted .233 with 15 home runs and 56 runs scored in 387 at-bats.
A first-round pick by the Cubs in 2015, Happ has 39 home runs and a .242 batting average in 751 career at-bats.
–Field Level Media
Source: OANN
Executive privilege cannot be used to hide wrongdoing and any attempt by the White House and President Donald Trump to block parts of special counsel Robert Mueller's report from Congress or the public would not be "right" nor "successful," according to House Judiciary Committee Chairman Jerrold Nadler, D-N.Y.
"The president must personally assert executive privilege, and I do not believe it exists here at all because, as we learned from the [former President Richard] Nixon tapes case, executive privilege cannot be used to hide wrongdoing," Nadler told NBC's "Meet the Press."
". . . The president may try to assert it, may try to hide things behind it, but I don't think that's right or [would] be successful."
Rep. Nadler referred to the unanimous 1974 Supreme Court ruling on the Nixon tapes that rejected executive privilege overriding the judicial process.
President Trump has reportedly weighed using executive privilege to review classified material not related to any indictment legal proceeding, merely the public release of potentially politicized material that is not used in review criminality.
"Congress must get all the information and the evidence that the Department of Justice may have in order to exercise our function of being able to hold the president accountable," Nadler told host Chuck Todd. "If we don't do that, if we can't do that the president is effectively above the law."
Source: NewsMax Politics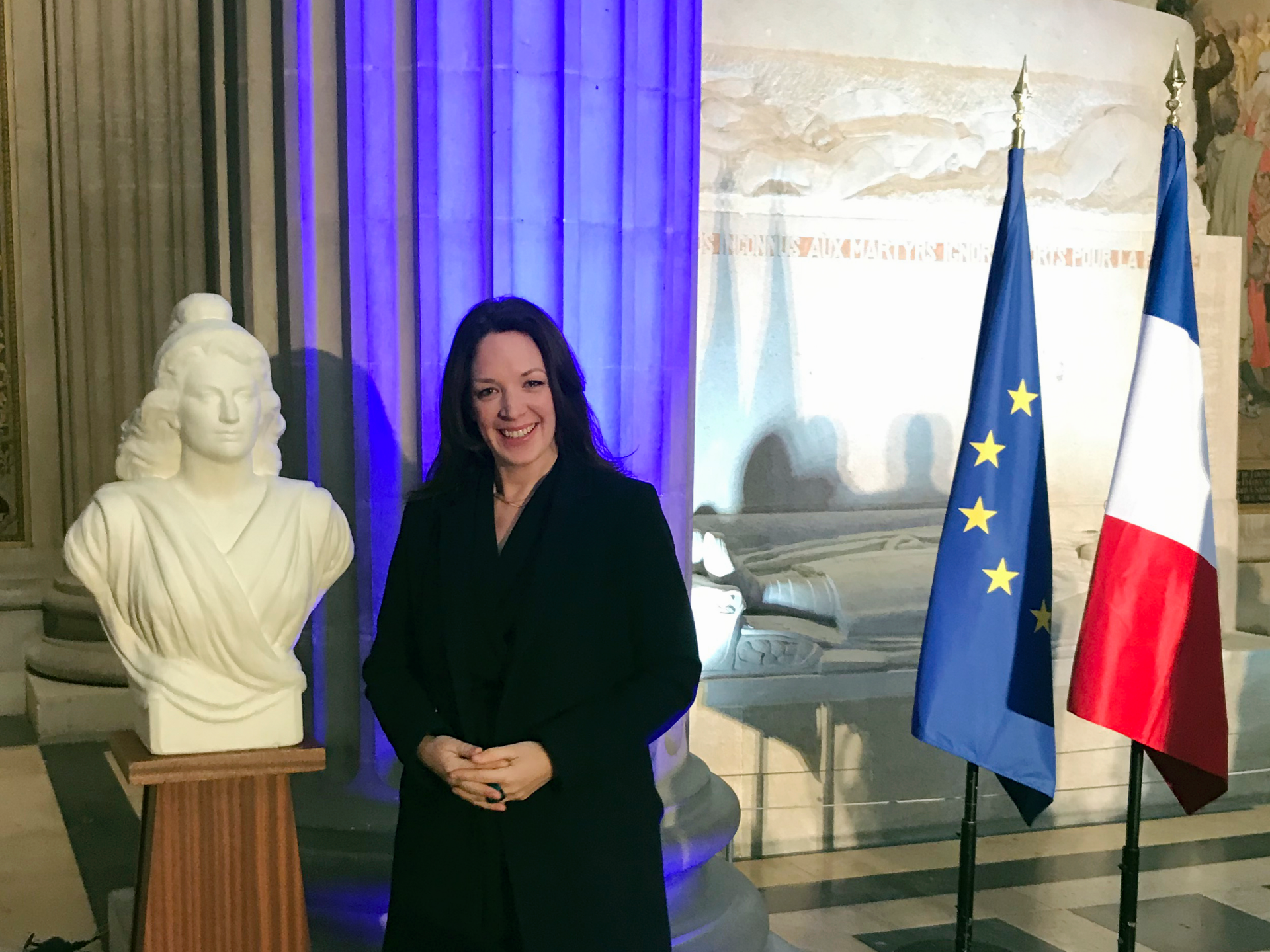 PARIS – Catherine Norris Trent, a British citizen who has lived in Paris since 2007, rushed to become French before her native country left the European Union. She worried Brexit might force her to leave her French partner and their two young children.
While the EU has promised to allow Britons living in France and other member countries to stay after the U.K. pulls out, Norris Trent said she saw French citizenship as the one certain way to protect her right to remain.
"Brexit was definitely a factor that gave my request urgency," Norris Trent, 38, a television journalist who is among France's estimated 150,000 British residents, said. "I don't want my family to be split apart. It's a terrifying prospect."
As France conferred her second nationality during a spectacular one-hour ceremony last week, Norris Trent left her politics-induced fears at the door of Paris' monumental Pantheon, where French literary luminaries such as Victor Hugo, Jean-Jacques Rousseau and Emile Zola are buried.
She, along with a throng of others who sought to become citizens, were welcomed by a school choir that sang French national anthem "La Marseillaise" beside a floodlit bust of Marianne, the national symbol. They watched a film called "Become French" that explained French national values such as secularism, respect for cultural diversity and gender equality.
The new citizens proudly clutched French birth certificates, excerpts from the French Constitution and a signed letter from French President Emmanuel Macron saying, "France is proud and happy to welcome you."
Hundreds of kilometers away in Brussels, British Prime Minister Theresa May waited to find out if the leaders of the 27 remaining EU countries would agree to delay Brexit day. For almost two years, Britain's departure was set to take effect this month, on March 29.
But U.K. lawmakers have refused to approve the agreement on withdrawal terms and future relations May's government negotiated with the EU, creating fears of a disruptive "no-deal Brexit" that could lead to shortages of food and medicine, tie up traffic on roads, airports and ports where border controls area reintroduced, and upend the lives of ex-pats throughout Europe.
The European leaders refused to extend the Brexit deadline until June 30 as May requested. Instead, they said Britain's pull-out could wait until May 22 if the prime minister could persuade Parliament to pass the twice-rejected agreement.
If lawmakers still refuse the deal, the leaders gave Britain until April 12 to choose between leaving the EU without a divorce deal and setting a radically different path such as revoking the decision to leave.
"I don't recognize the rhetoric in the U.K. anymore. I don't want to close the door on the European project," Norris Trent said. "This is about protecting my family against populism and closing borders," she said.
France's Interior Ministry recorded 3,173 British citizens who became French ones in 2017, an eightfold increase compared to the year before, when U.K. voters decided to leave the EU. Numbers for 2018 are not yet available.
France has its own problems, of course, including persistent discrimination against residents with immigrant backgrounds despite a national motto proclaiming equality for all. On the day Norris Trent became a citizen, French Prime Minister Edouard Philippe spoke during another naturalization ceremony at the Pantheon about the country's alarming rise in anti-Semitism.
But Macron is a fierce champion of the European Union, both its practical elements such as open borders and the idea it represents of European unity built from the ashes of World War II.
"Generations of men and women… contributed to give (France) the identity it has today: a welcoming nation that protects human values," Macron said in the letter addressed to each new French citizen.
The Pantheon has only been used for French citizenship ceremonies since 2017. The monument, a former church built in the 18th century that has become a famous mausoleum, has symbolism of its own.
Several of the well-known figures buried there were born in other countries and became naturalized French citizens, including French-Polish scientist Marie Curie. Norris Trent suggested French authorities chose the location to impress new citizens with the splendor and inclusive history of their adopted country.
"What a stunning place to become French. It's better than a pokey town hall," Norris Trent said. "You really feel privileged, and so it's quite a clever strategy."
___
Thomas Adamson can be followed at Twitter.com/ThomasAdamson_K
Source: Fox News World
---