A damaged house that was hit by a rocket can be seen north of Tel Aviv, Israel, March 25, 2019. REUTERS/Yair Sagi
March 25, 2019
By Rami Amichay
MISHMERET, Israel (Reuters) – A long-range rocket launched from the Gaza Strip struck a house in central Israel on Monday, wounding six people in the first such incident since a 2014 war in the Palestinian enclave, Israeli authorities said.
The early morning attack on Mishmeret, an agricultural town north of Tel Aviv, came at a time of high tension ahead of the anniversary of Gaza border protests at the weekend, and with Prime Minister Benjamin Netanyahu visiting Washington as he campaigns for a fifth term in an April 9 ballot.
Israel's commercial capital and outlying communities had last come under such an attack during the 2014 war with Gaza's dominant Hamas Islamists.
The Magen David Adom ambulance service said it was treating six occupants of a home in Mishmeret, including an infant, for wounds. TV images showed a building with extensive damage, and police said it had also been set aflame.
The strike came minutes after the Israeli military activated air raid sirens in the area and said one rocket had been launched out of the Gaza Strip, a coastal territory 50 miles (80 km) away where Hamas and other factions possess such weapons.
Emmanuel Nahshon, spokesman for Israel's Foreign Ministry, said the home in Mishmeret was hit by a rocket from Gaza.
There was no immediate Palestinian confirmation.
Two rockets were launched at Tel Aviv on March 14 but caused no casualties or damage, Israel said. It blamed the rocket launches on Hamas, though a security official who declined to be identified by name or nationality later said that the salvo, which missed any built-up areas, had been set off by accident.
There was no immediate comment from Netanyahu on Monday's incident.
His chief rival in next month's election, centrist ex-general Benny Gantz, issued a statement accusing the rightist premier of having "bankrupted national security".
(Writing by Dan Williams; editing by Darren Schuettler)
Source: OANN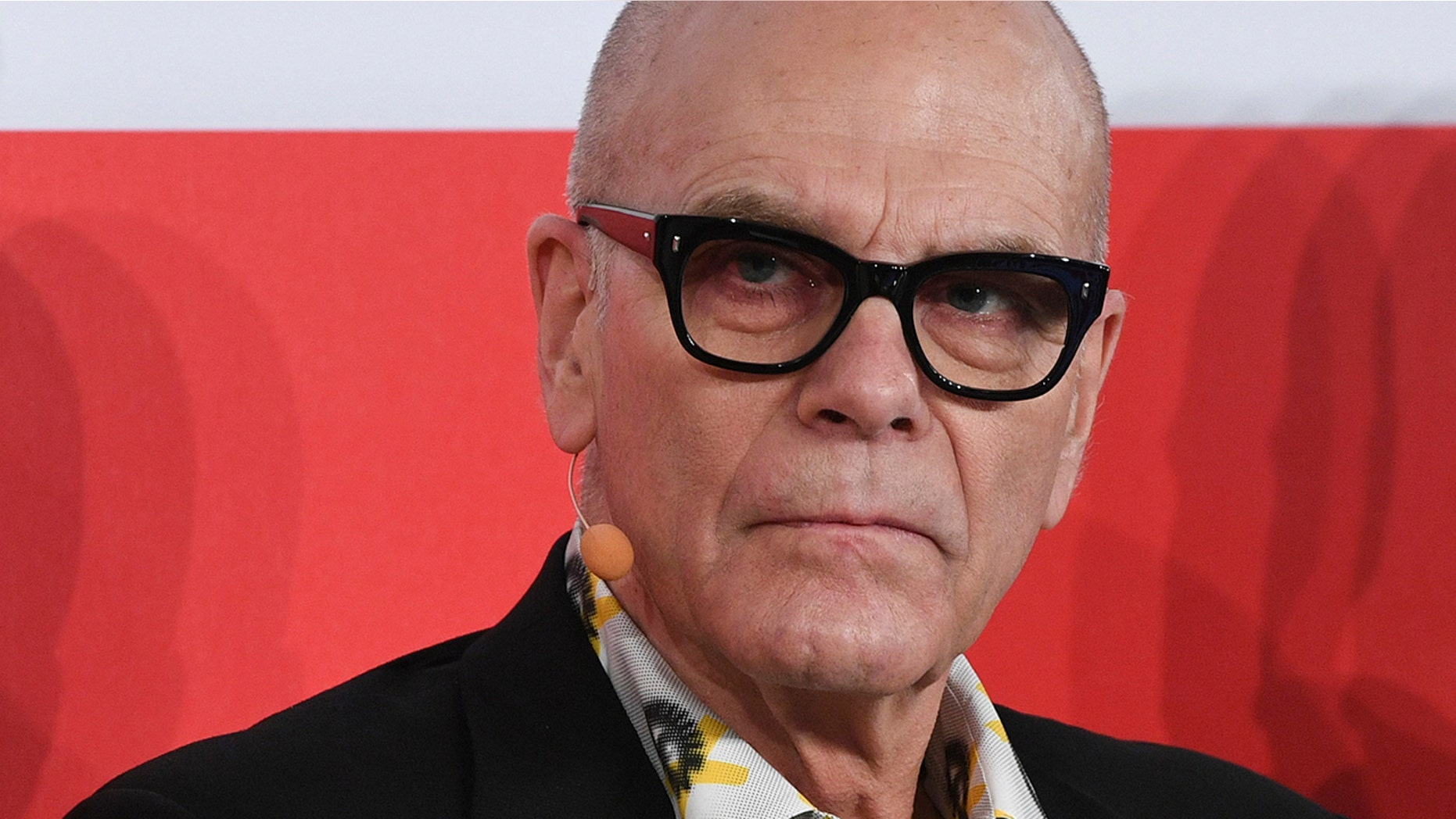 BERLIN (AP) — One of Germany's richest families, whose company owns a controlling interest in Krispy Kreme Doughnuts, Panera Bread, Pret a Manger and other well-known businesses, plans to donate millions to charity after learning about their ancestors' enthusiastic support of Adolf Hitler and use of forced laborers under the Nazis, according to a report Sunday.
In a four-page report, the Bild newspaper reported that documents uncovered in Germany, France and the U.S. reveal that Albert Reimann Sr. and Albert Reimann Jr. used Russian civilians and French POWs as forced laborers.
Family spokesman Peter Harf, who is one of two managing partners of the Reimann's JAB Holding Company, said recent internal research confirmed Bild's findings.
"It is all correct," he told the newspaper. "Reimann senior and Reimann junior were guilty … they belonged in jail."
The father and son, who died in 1954 and 1984, did not talk about the Nazi era and the family had thought that all of the company's connection to the Nazis had been revealed in a 1978 report, Harf said.
But after reading documents kept by the family, the younger generation began to ask questions and commissioned a University of Munich historian in 2014 to examine the Reimann history more thoroughly, Harf said.
The expert presented his preliminary findings to the Reimann children and grandchildren, as well as Hanf, several weeks ago, he said.
"We were all ashamed and turned as white as the wall," he said. "There is nothing to gloss over. These crimes are disgusting."
In addition al Krispy Kreme Doughnuts and Pret a Manger, the Luxembourg-based JAB Holding Co. has controlling stakes in Keurig Green Mountain, Peet's Coffee & Tea, Caribou Coffee Co., Panera Bread and other companies.
Many German companies have acknowledged using slave laborers during the Nazi era and have conducted their own independent investigations.
In 2000, the German government approved a 10 billion mark (about 5.1 billion euro) fund to provide compensation, with half the money coming from companies like Bayer, Siemens, Deutsche Bank, Daimler-Benz, Volkswagen, and AEG.
Bild reported that even before the Nazis came to power, the Reimanns donated to the paramilitary SS.
During World War II, the company used forced laborers in its industrial chemicals company. It was not clear how many were used overall, but Bild said in 1943, 175 forced laborers were being used, about 30 percent of its workforce.
In addition to Russian and other Eastern European civilians, the company used French prisoners of war — about whom Reimann Jr. complained in a letter to the Ludwigshafen mayor in 1940 that they weren't working hard enough.
After the war, the two were investigated by the occupying Allied powers and initially banned by the French from continuing their business activities but then had the judgment overturned by the Americans, Bild reported.
Harf said the family would donate 10 million euros ($11.3 million) to a not-yet-determined charity as a gesture, and once the historian's report is complete, it would be released to the public.
"The whole truth must be put on the table," he said.
Source: Fox News World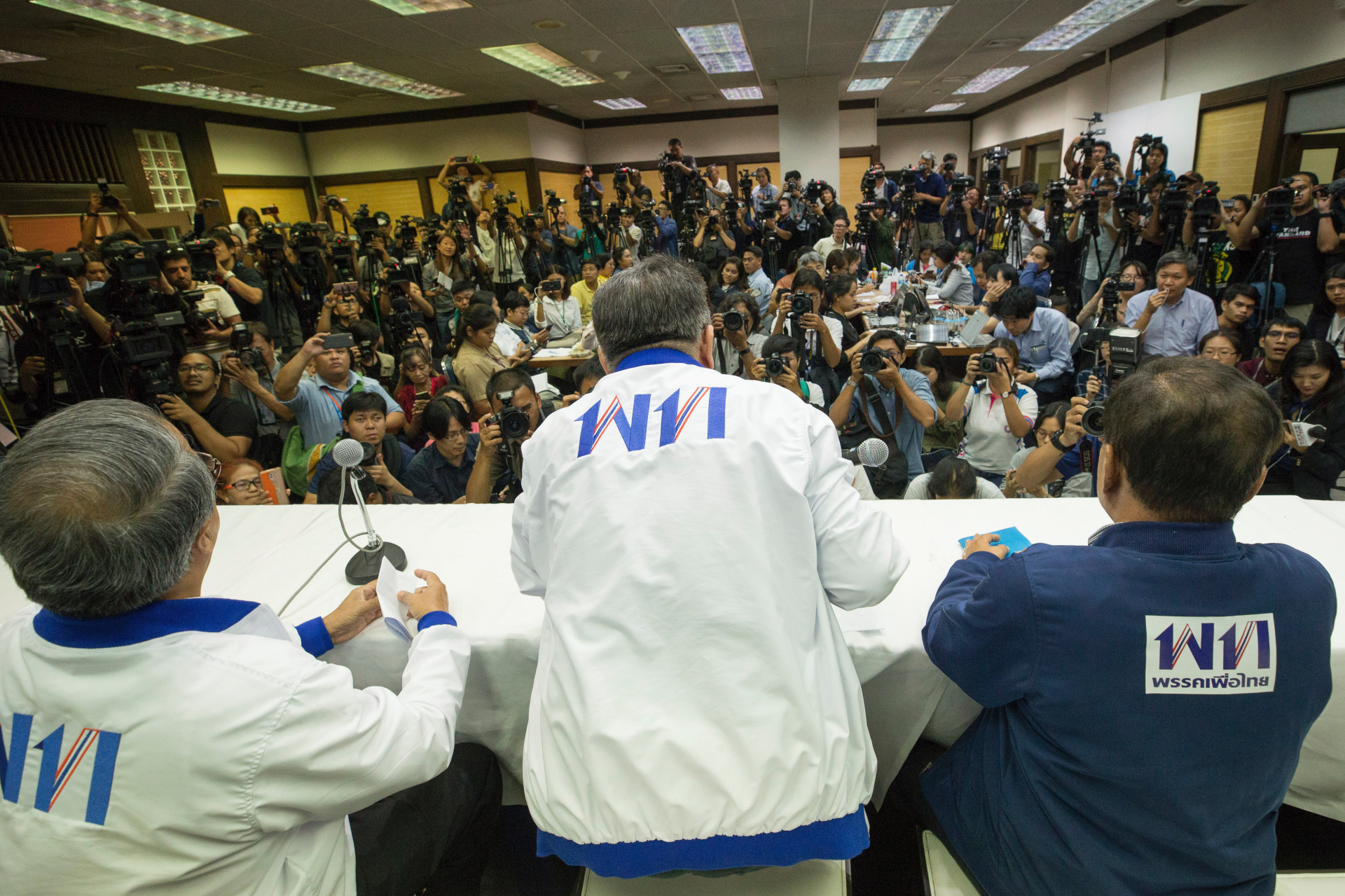 BANGKOK – A military-backed party appears to have won the most votes in Thailand's first election since a 2014 coup after tilting the electoral system in its favor. If the preliminary results hold, it will likely add to nearly two decades of political instability in Thailand. Some key developments from the election.
___
MILITARY RULES
Coup leader and prime minister Prayuth Chan-ocha took full advantage of five years of junta rule to change the constitution and election laws to stack the electoral odds against anti-junta parties.
But the military-backed Palang Pracharat party's strong showing in the popular vote also suggests some Thais were happy with the certainty provided by Prayuth's strongarm rule and deeply opposed to the alternative — a government allied with exiled former Prime Minister Thaksin Shinawatra.
A lot of people who supported Prayuth did so because they believed "if you want to get away from Thaksin, that was your only hope," said Pavida Pananond, an associate professor at Bangkok's Thammasat Business School.
___
STILL UNSTABLE
Thailand's has endured nearly two decades of political strife as conservative forces including the military tried to reverse the populist political revolution led by Thaksin, who swept to power in 2001 and was ousted by a military coup after several years. That instability looks set to continue even after Sunday's election.
The political system designed by the junta is inherently unstable. A 250-member junta-appointed Senate and a 500-member elected parliament will decide the next prime minister. That could result in Prayuth as prime minister but trying to govern without a majority in parliament. Supporters of the Thaksin-allied Pheu Thai party may also view the election results as illegitimate.
"It is highly likely that political tensions in parliament will boil over into very public debate and parliamentary dysfunction," said Jacob Ricks, a political scientist at Singapore Management University. "If a parliamentary majority is in the opposition, we might even see Prayuth use a heavier hand in coercing compliance."
And in Thailand, which has seen 12 coups since 1932, instability increases the odds of another military takeover.
___
NOT EVERY VOTE COUNTS?
Palang Pracharat's lead in the vote tallies and the Election Commission's delay in releasing complete results have sparked suspicion of irregularities in the counting.
Election cheating was the top trending topic on Twitter for Bangkok with hashtags such as "ECBusted," "CheatingElection19" and "EChasNoCalculators."
The Pheu Thai party has also voiced concerns and wants to inspect disqualified ballots, which are more than a million in number.
"Even the reported numbers from the Election Commission and each media outlet are different. We have our own number too," said the party's secretary-general Phumtham Wechayachai. "It will be clearer once the official result is announced."
___
THE FUTURE IS ALMOST HERE
A new political force, the Future Forward Party led by left-leaning millionaire businessman Thanathorn Juangroongruangkit, campaigned on sending the military back to the barracks. With strong support from first-time voters it became the third-ranked party by votes.
The party's is in jeopardy because it faces legal challenges from the campaign period, but its strong performance is disconcerting for the junta. Though largely youth-orientated, Thanathorn's charisma, sharp debating skills and vigorous campaigning expanded the party's appeal and flagged him as a possible future prime minister.
___
DEMOCRAT DISASTER
Thailand's oldest political party, battered for years by Thaksin's political machine, took another beating as voters in its Bangkok and southern strongholds deserted it, apparently in favor of the junta party as the more viable Thaksin alternative.
Leader and former Prime Minister Abhisit Vejjajiva resigned as election results rolled in late Sunday. The party's abysmal performance means it will likely finish in fourth or fifth place
The Democrats' failure "probably also means that the party is more likely to try to get into a coalition with Palang Pracharat," said Kevin Hewison, a professor emeritus from the University of North Carolina and veteran Thai studies scholar. "Otherwise, the party would be in opposition with Thaksin parties and I don't think that appeals to the Democrat core constituency."
___
THAKSIN, DOWN BUT NOT OUT
With results yet to be finalized, the pro-Thaksin Pheu Party may yet win more seats in parliament than the junta's party. And even if not, Pheu Thai can still convincingly argue that it would have done better if the deck had not been stacked against it.
The pro-Thaksin forces had established the satellite Thai Raksa Chart Party to overcome the convoluted election rules that sought to minimize the number of seats they could win. But they overreached themselves by nominating the Thai king's sister as their candidate for prime minister, and instead of gaining some royal luster, found themselves disgraced and dissolved.
Pheu Thai supporters "are unlikely to embrace continued rule by Prayuth, but many feel as though they have no alternative beyond accepting and enduring it," said Ricks. "They are very aware of who carries the guns."
Source: Fox News World
March 24, 2019; Los Angeles, CA, USA; Los Angeles Lakers forward LeBron James (23) moves to the basket against Sacramento Kings forward Marvin Bagley III (35) during the second half at Staples Center. Mandatory Credit: Gary A. Vasquez-USA TODAY Sports
March 25, 2019
LeBron James had 29 points, 11 rebounds and 11 assists to lead the Los Angeles Lakers to a 111-106 win against the visiting Sacramento Kings on Sunday night.
Kyle Kuzma also scored 29 points and JaVale McGee overcame early foul trouble to finish with 17 points, 14 rebounds and five blocks for the Lakers, who ended a five-game losing streak.
Marvin Bagley III had 25 points and 11 rebounds off the bench for the Kings, who fell 6 1/2 games behind the San Antonio Spurs for eighth place in the Western Conference with nine games left.
Buddy Hield, who broke the Sacramento single-season franchise record for 3-pointers on Saturday night, shot 5 for 11 from 3-point range and scored 18 points, and Bogdan Bogdanovic added 17 points off the bench.
The Lakers led by 15 points after McGee scored on a hook shot with 10:51 left in the game, but Bagley and Bogdanovic helped pull the Kings within two points with 6:09 remaining. That was as close as they would get, however. James made all six free throws in the final 38 seconds to seal the win.
The Lakers scored the first 14 points of the second half to take a 62-49 lead. They stretched the advantage to as much as 17 points before taking an 87-77 lead into the fourth.
Both teams got off to a slow start. The Kings shot 8 for 29 from the floor in the first quarter and the Lakers shot 9 for 23.
The Lakers trailed by as many as five in the opening quarter before taking a 22-20 lead into the second.
Sacramento power forward Nemanja Bjelica and McGee each had two early fouls in first quarter. Bjelica's foul trouble brought Bagley into the game earlier than usual, and he scored seven points in seven first-quarter minutes.
Kuzma sank a 3-pointer with 13.5 seconds left in the first quarter to give the Lakers the 22-20 lead, and that basket sparked a 12-0 run that carried into the second quarter, giving Los Angeles its biggest lead at 31-20.
The Kings pulled even at 33-33 with 6:13 left in the first half, though, eventually taking a 49-48 lead into intermission.
–Field Level Media
Source: OANN
Mar 24, 2019; San Jose, CA, USA; Oregon Ducks guard Payton Pritchard (3) reacts against the UC Irvine Anteaters during the second half in the second round of the 2019 NCAA Tournament at SAP Center. Mandatory Credit: Kyle Terada-USA TODAY Sports
March 25, 2019
Payton Pritchard had 18 points, Kenny Wooten blocked seven shots and 12th-seeded Oregon roared back after a big UC Irvine run en route to a 73-54 victory in a South Region second-round game in San Jose, Calif., on Sunday.
Oregon (25-12) will play top-seeded Virginia on Thursday in the Sweet 16 in Louisville, Ky.
Pritchard scored 10 of his points in the final 10 minutes, as the Ducks pulled away. Wooten, who scored 11 points and had eight rebounds, has blocked 19 shots in the past four games.
Oregon won its 10th consecutive game, having allowed an average of 54.2 points per game during that streak.
The 13th-seeded Anteaters ripped off a 16-0 run spanning halftime — 14 in a row after the break — to take a 37-35 lead. But Oregon's stingy defense asserted itself after that, holding UC Irvine (31-6) to 39.2 percent shooting for the game.
Oregon's Ehab Amin was an energetic force off the bench, with 12 points — making all four of his 3-point attempts — six rebounds and three steals. Louis King scored 16.
Robert Cartwright scored 14 points to lead the Anteaters, who got 11 from Evan Leonard and 10 from Tommy Rutherford. Jonathan Galloway contributed nine points and 11 rebounds.
UC Irvine scored the final two points of the first half and the first 14 of the second half to dash to a 37-35 lead on Cartwright's layup.
The Ducks missed 11 shots and committed four turnovers before putting second-half points on the board at the 12:31 mark on Amin's 3-pointer to regain the lead at 38-37. Amin took a charge on the other end, King drilled a trey and the Ducks forced a 10-second violation to begin to regain control.
Oregon's defense smothered UC Irvine in the first half, forcing eight turnovers and holding the Anteaters to 33.3 percent shooting (9 of 27). The Ducks finished the half on an 18-8 run over the final eight minutes to lead 35-23 at the break.
UC Irvine entered having won 17 consecutive games.
The Ducks will make their third Sweet 16 appearance in the past four seasons, having reached the Final Four in 2017 and the Elite Eight in 2016.
–Field Level Media
Source: OANN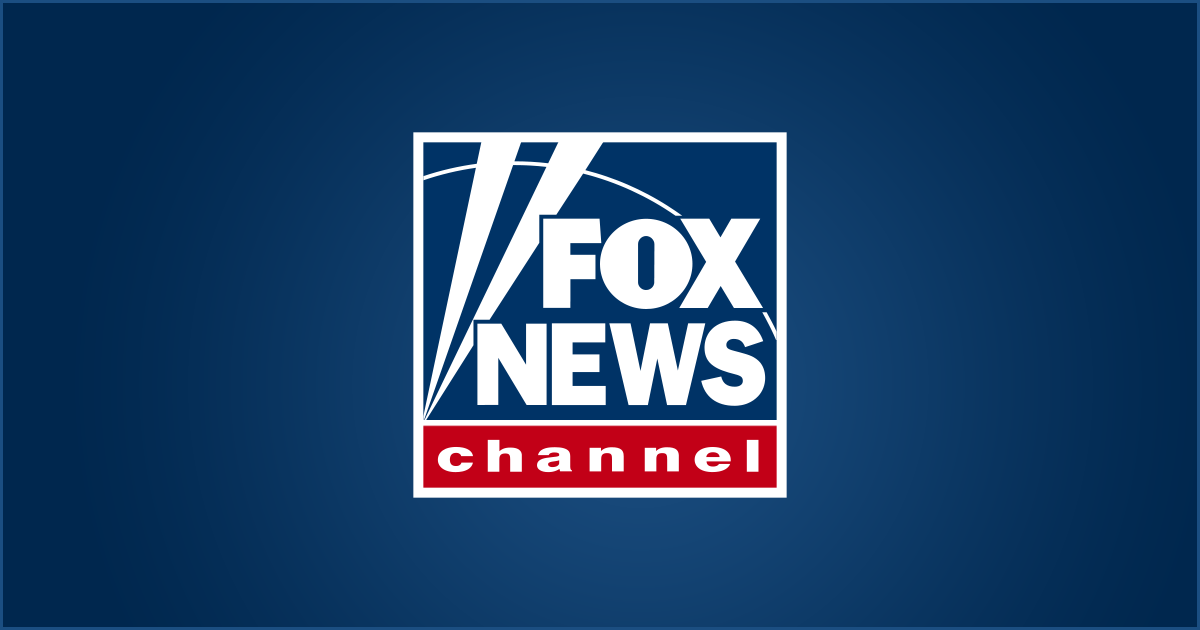 CANBERRA, Australia – A slow-moving cyclone that lashed northwest Australia was weakening on Monday.
The Bureau of Meteorology said Cyclone Veronica had weakened from a Category 3 storm, on a scale in which 5 is the strongest, to a Category 2, with sustained winds near its center of 100 kilometers (62 miles) per hour and wind gusts of up to 140 kph (87 mph).
The storm was expected to continue to track west away from the coast of the sparsely populated Pilbara region of Western Australia state and weaken below cyclone strength late Monday, the bureau said.
There have been no reports of injuries or major structural damage from two major cyclones that hit the Australian coast over the weekend. But damage assessment had only just begun on Monday.
About 60,000 people live in the area most affected by Veronica, which crossed the Pilbara coast on Sunday. The iron ore mining region is said to be generally well prepared for cyclones that lash its coast frequently.
On Saturday, Category 4 Cyclone Trevor hit a remote part of the Northern Territory coast, about 1,600 kilometers (1,000 miles) to the east of the Pilbara region.
Trevor was downgraded on Sunday to a tropical low pressure system as it moved inland. The more than 2,000 people evacuated from Northern Territory coastal areas in its path have begun moving back home.
A red alert that warns residents to find shelter and brace for destructive winds remained in place in parts of the Pilbara. But that warning is expected to be lifted on Monday.
Roof and tree damage has been reported at towns in the Pilbara region.
Cyclones are frequent in Australia's tropical north but rarely claim lives. Still, two large storms such as Trevor and Veronica hitting on successive days is rare.
Source: Fox News World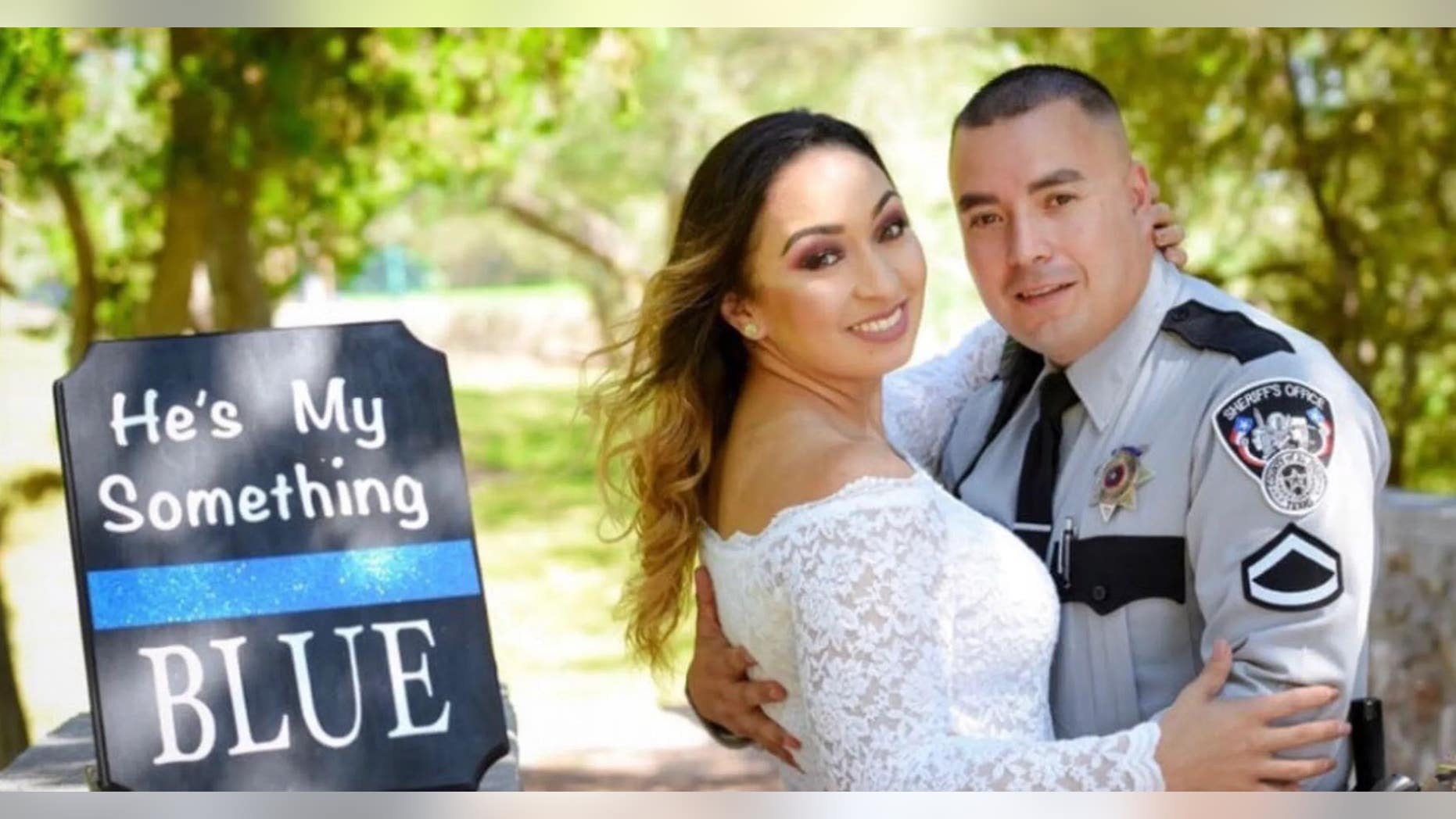 A sheriff's deputy who was shot Friday in West Texas succumbed to his injuries on Sunday, authorities said.
Deputy Peter Herrera's death was confirmed by the El Paso County Sheriff's office in a statement on Facebook.
"We ask for your continued prayers and support for Deputy Herrera, his wife, his family and friends during their time of need," the statement read. No further details were released.
WASHINGTON STATE DEPUTY KILLED BY ILLEGAL IMMIGRANT, ICE SAYS
Herrera was conducting a routine traffic stop early Friday morning in San Elizario — about 25 miles southeast of El Paso — when a man in the vehicle opened fire, striking Herrera multiple times, authorities said.
El Paso County Sheriff's Office spokesman Robert Flores said Herrera did not return fire and the shooter fled on foot along with a female passenger. Deputies found the pair hiding in a tool shed a few blocks away from where the deputy was shot, Flores said.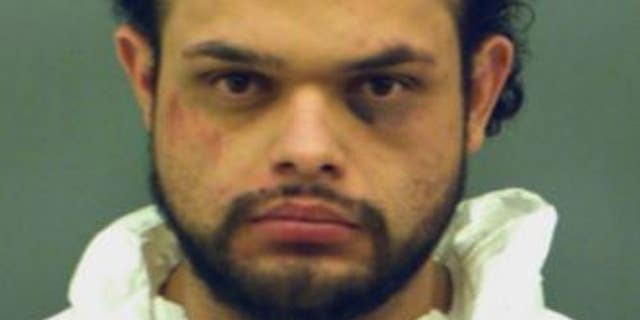 The suspected gunman, Facundo Chavez, 27, remains in custody at the El Paso County Jail on an attempted capital murder charge.
Sheriff Richard Wiles said Chavez's charge will be upgraded to capital murder and added that he will request the death penalty, the El Paso Times reported.
Authorities said the woman who was with Chavez had cooperated with authorities and was later released from custody. Their relationship wasn't immediately clear.
Authorities had said on Friday that they expected Herrera to survive the shooting because he was wearing a protective vest. Over the weekend, Herrera was listed in critical but stable condition after undergoing surgery and was recovering in an area hospital. A Facebook fundraising campaign had been set up for Herrera Friday afternoon.
The Associated Press contributed to this report.
Source: Fox News National
Mar 24, 2019; Columbia, SC, USA; Duke Blue Devils forward RJ Barrett (5) drives in while UCF Knights center Tacko Fall (24) defends during the second half in the second round of the 2019 NCAA Tournament at Colonial Life Arena. Mandatory Credit: Jeff Blake-USA TODAY Sports
March 25, 2019
RJ Barrett scored off a rebound with 12 seconds remaining, and Duke made a final defensive stand to pull out a 77-76 victory against Central Florida in the NCAA Tournament's East Region second round Sunday in Columbia, S.C.
Central Florida's BJ Taylor missed a runner in the final seconds, and a tip-in attempt by Aubrey Dawkins barely rolled off, allowing top-seeded Duke to advance. Duke (31-5) will meet Virginia Tech on Friday night in the Sweet 16 in Washington, D.C.
Taylor made two free throws with 45.2 seconds to play for a 76-73 lead for ninth-seeded UCF (24-9).
After Zion Williamson missed a 3-pointer, Javin DeLaurier grabbed the offensive rebound. Williamson drove for a layup and was fouled with 14.4 seconds left, with UCF 7-foot-6 center Tacko Fall fouling out on the play. Williamson missed a chance for a three-point play by leaving the free throw short, but Barrett rebounded and laid it in to put Duke ahead.
EAST REGION
No. 4 Virginia Tech 67, No. 12 Liberty 58
Post player Kerry Blackshear Jr. scored 19 points and grabbed nine rebounds to lead the Hokies over the Flames in San Jose, Calif.
Blackshear's work inside helped offset the early hot shooting of the Flames (29-7), who went cold in the second half, going almost seven minutes without a basket until Georgie Pacheco-Ortiz's 3-pointer brought Liberty within 59-54 with 2:24 left.
Virginia Tech (26-8) set a school record for victories.
SOUTH REGION
No. 2 Tennessee 83, No. 10 Iowa 77
Junior power forward Grant Williams scored six of his 19 points in overtime as the Volunteers blew a 25-point lead before posting a victory over Iowa at Columbus, Ohio.
Senior guard Admiral Schofield also scored 19 points for the Volunteers (31-5). Junior guard Lamonte Turner scored 15 points and junior point guard Jordan Bone added 14 for Tennessee, which never trailed.
Junior guard Jordan Bohannon scored 18 points and junior guard Isaiah Moss added 16 for the 10th-seeded Hawkeyes (23-12). Sophomore forward Luka Garza tallied 13 points and junior power forward Tyler Cook and freshman guard Joe Wieskamp added 11 apiece for Iowa, which shot 39 percent from the field and went 7 of 21 from 3-point range.
No. 1 Virginia 63, No. 9 Oklahoma 51
The Cavaliers advanced to their third Sweet 16 in six seasons with a win over the Sooners at Columbia, S.C.
Mamadi Diakite got the start for the Cavaliers (31-3) and provided a spark with a game-high 14 points and nine rebounds. Despite a 2-for-15 shooting performance from junior Kyle Guy, the Cavaliers got 12 points from Ty Jerome and 10 from De'Andre Hunter to make up for the lack of scoring.
Oklahoma (20-14) shot just 37 percent and was led by Christian James, who scored 13 points and pulled down five rebounds in his final game with the Sooners.
MIDWEST REGION
No. 1 North Carolina 81, No. 9 Washington 59
Luke Maye poured in 20 points as the Tar Heels defeated the Huskies in Columbus, Ohio.
The Tar Heels (29-6) were in control for most of the game, with freshmen Nassir Little's 20 points and Coby White's 17 points also providing a lift. North Carolina will face fifth-seeded Auburn in the Sweet 16 on Friday night in Kansas City, Mo.
Jaylen Nowell scored 12 points, while Noah Dickerson and Nahziah Carter each posted 10 points for Washington (27-9), which was hurt by 4-for-10 shooting on free throws.
WEST REGION
No. 3 Texas Tech 78, No. 6 Buffalo 58
Sophomore guard Jarrett Culver recorded 16 points and 10 rebounds as the Red Raiders crushed the Bulls at Tulsa, Okla.
Senior center Norense Odiase added 14 points and a career-best 15 rebounds for Texas Tech (28-6), which will face second-seeded Michigan in the Sweet 16 in Anaheim, Calif., on Thursday. Senior guard Matt Mooney and sophomore guard Davide Moretti had 11 points apiece and senior forward Tariq Owens had 10 points and seven rebounds for the Red Raiders.
Senior forward Nick Perkins registered 17 points and 10 rebounds off the bench for Buffalo (32-4), which scored its fewest points of the season. Senior guard CJ Massinburg added 14 points and junior guard Davonta Jordan had 13.
–Field Level Media
Source: OANN
Mar 24, 2019; Tulsa, OK, USA; Houston Cougars guard Galen Robinson Jr. (25) and Houston Cougars guard Corey Davis Jr. (5) celebrate after their game against the Ohio State Buckeyes in the second round of the 2019 NCAA Tournament at BOK Center. Mandatory Credit: Mark J. Rebilas-USA TODAY Sports
March 25, 2019
Guard Corey Davis Jr. led a balanced attack with 21 points, and backcourt mate Galen Robinson Jr. had 13 points, five assists and a career-high six steals to lift No. 3 Houston to the Sweet 16 with a 74-59 victory over No. 11 Ohio State on Sunday night in the second round of the Midwest Regional in Tulsa, Okla.
Houston (33-3) will play No. 2 seed Kentucky (29-6) in the round of 16 in Kansas City, Missouri. Kentucky advanced with a 62-56 victory over No. 7 Wofford in Jacksonville, Florida, on Saturday.
Houston led 39-31 at the half but missed its first eight shots of the second half to let Ohio State (20-15) remain within striking distance.
C.J. Jackson's fourth 3-pointer of the game drew Ohio State within 49-44 with 11:45 left. By that time, the Buckeyes had made 10 of their first 23 attempts from long range.
Ohio State got into the bonus with 9:57 left, but every time the Buckeyes appeared to be making a run, Houston blunted the push with a key basket.
Robinson, a senior leader, broke down the Ohio State defense late in the shot clock for a layup and Davis intercepted a pass in the paint and dribbled the length of the court for another point-blank leaner for a 60-49 Houston lead with 7:27 left.
Ohio State committed turnovers on its first three possessions and on four of its first five, and Houston took advantage to take a slim early lead.
The Buckeyes, however, were uncharacteristically on fire from the perimeter, making eight 3-pointers in the first half, including back-to-back bombs by forward Kaleb Wesson, who normally does most of his damage on the inside.
When Wesson picked up his second foul with 5:44 left in the first half, Ohio State led 27-25. But with Wesson on the bench for most of the rest of the half, Houston went on a 12-6 run and led 39-31 at intermission. Fabian White and Robinson had four points each and Corey Davis Jr. had a 3-pointer in the surge.
Davis, who scored 26 points and made seven 3-pointers in Houston's first-round rout of Georgia State, led Houston with 11 first-half points.
Despite Ohio State's 3-point success in the first half, the Cougars pounded Ohio State in the paint, 20-2. The Buckeyes also damaged their chances with eight turnovers in the first 20 minutes. They finished with 14 for the game.
Jackson led Ohio State with 18 points, and forward Wesson added 15.
White had 11 points for Houston, and Armoni Brooks had 10.
–Field Level Media
Source: OANN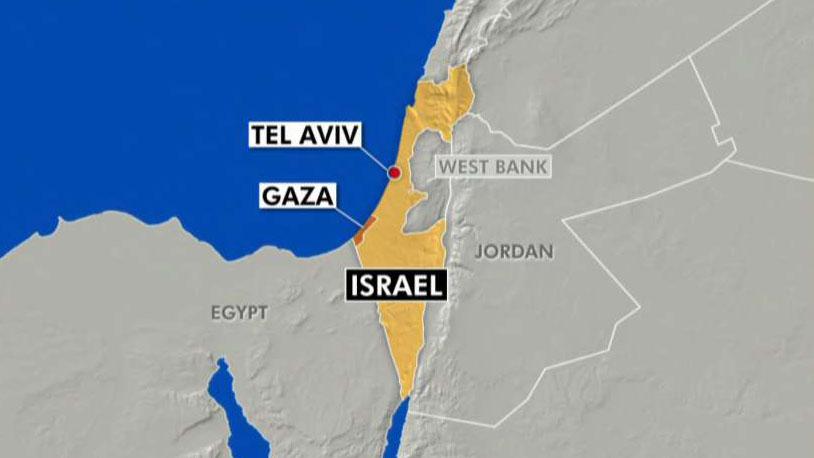 Explosions were heard early Monday in central Israel after air raid sirens sounded, according to reports.
Israel's defense forces said rockets were fired from the Gaza Strip. There was no immediate word of damages.
The Jerusalem Post reported that a rocket slammed into a home in the Kfar Saba area outside Tel Aviv. The paper reported that six people were injured.
Israeli Prime minister Benjamin Netanyahu arrived in Washington on Sunday and plans to meet with President Trump at the White House.
Gaza is controlled by Hamas, an Islamic militant group that seeks Israel's destruction. The territory is home to other militant groups, including Islamic Jihad, an Iranian-backed armed organization that also has a formidable rocket arsenal.
The Associated Press contributed to this report
Source: Fox News World
---