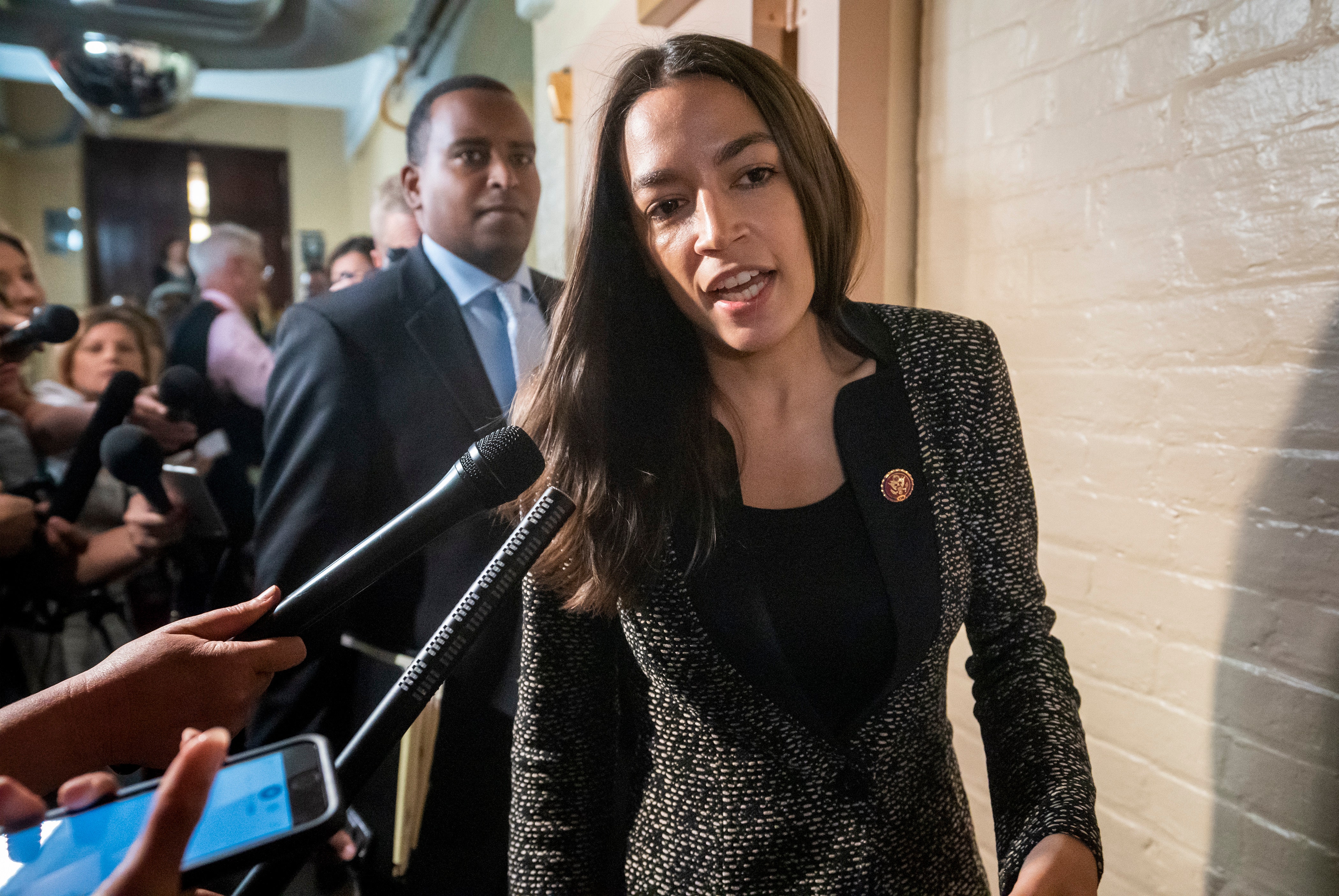 Rep. Alexandria Ocasio-Cortez said she checked to see if pigs could fly after she found a rare moment of common ground with House Republicans on Wednesday over the protection of Americans from surveillance.
During a House Oversight Committee hearing, lawmakers from both sides of the aisle expressed the need for legislation to regulate the increasingly widespread use of facial recognition software to track members of the public.
"Check the sky for flying 🐽 bc Rep. Meadows, much of the Freedom Caucus & I are in agreement on preventing total surveillance of Americans without their knowledge," Ocasio-Cortez wrote on Twitter following the hearing. "Whether it's Amazon or Gov, no one should be tracked w/o consent or a warrant," she wrote.
MEADOWS TO OCASIO-CORTEZ: CONGRESS ISN'T 'JUST SITTING AROUND EATING BONBONS'
Both law enforcement agencies and private companies have been using the technology to identify people's faces in public and private settings. Amazon's "Rekognition" software has been aggressively marketed to law enforcement groups, including the FBI and the Orlando Police Department, BuzzFeed News reported.
U.S. Rep. Mark Meadows, R-N.C., chairman of the Freedom Caucus, described facial recognition as a "sweet spot that brings progressives and conservatives together."
"When you have a diverse group on this committee, as diverse as you might see on the polar ends, I'm here to tell you, we're serious about this and let's get together and work on legislation and it is the time is now, before it gets out of control," Meadows said at the hearing.
"When you have a diverse group on this committee, as diverse as you might see on the polar ends, I'm here to tell you, we're serious about this and let's get together and work on legislation and it is the time is now, before it gets out of control."

— U.S. Rep. Mark Meadows, R-N.C.
Lawmakers argued that Americans' civil liberties are in jeopardy, as inaccuracies in the technology could misidentify suspects and disproportionally target minorities. Republicans and Democrats agreed that Congress must draft new legislation to increase oversight and further regulate organizations that utilize the new tech.
"When government surveillance attacks civil liberties, Congress must step in and defend Americans," U.S. Rep. Jim Jordan, R-Ohio, a co-founder of the Freedom Caucus, wrote on Twitter. He included a video of himself questioning Neema Singh Guliani, a senior legislative counsel at the American Civil Liberties Union, at the hearing.
"Our concerns about privacy rights aren't theoretical. We've seen it happen!" he wrote.
All five of America's top tech companies — Amazon, Apple, Google, Facebook and Microsoft — are developing their own facial recognition platforms, BuzzFeed News reported. Amazon's board voted this week to block two proposals from shareholders who wanted to curb the sale of its facial recognition technology to law enforcement and conduct a study on how the tech might infringe on a person's right to privacy, according to Reuters.
"We've never seen anything like this technology before," Guliani said during her testimony on Wednesday. "The U.S. reportedly has over 50 million surveillance cameras. This, combined with face recognition threatens, to create a near-constant surveillance state."
"We've never seen anything like this technology before. The U.S. reportedly has over 50 million surveillance cameras. This, combined with face recognition threatens, to create a near-constant surveillance state."

— Neema Singh Guliani, senior legislative counsel, American Civil Liberties Union
"It's urgent that Congress act now," she said.
"I just got word that the shareholders did not end up passing a ban on the sale of Rekognition," Rep. Jimmy Gomez, D-Calif., said at the hearing. "That just means that it's more important that Congress acts."
CLICK HERE TO GET THE FOX NEWS APP
"We think it's important for Congress to exercise oversight on this important issue and continue to support the creation of a national legislative framework covering facial recognition," Amazon said, according to the Hill.
Source: Fox News Politics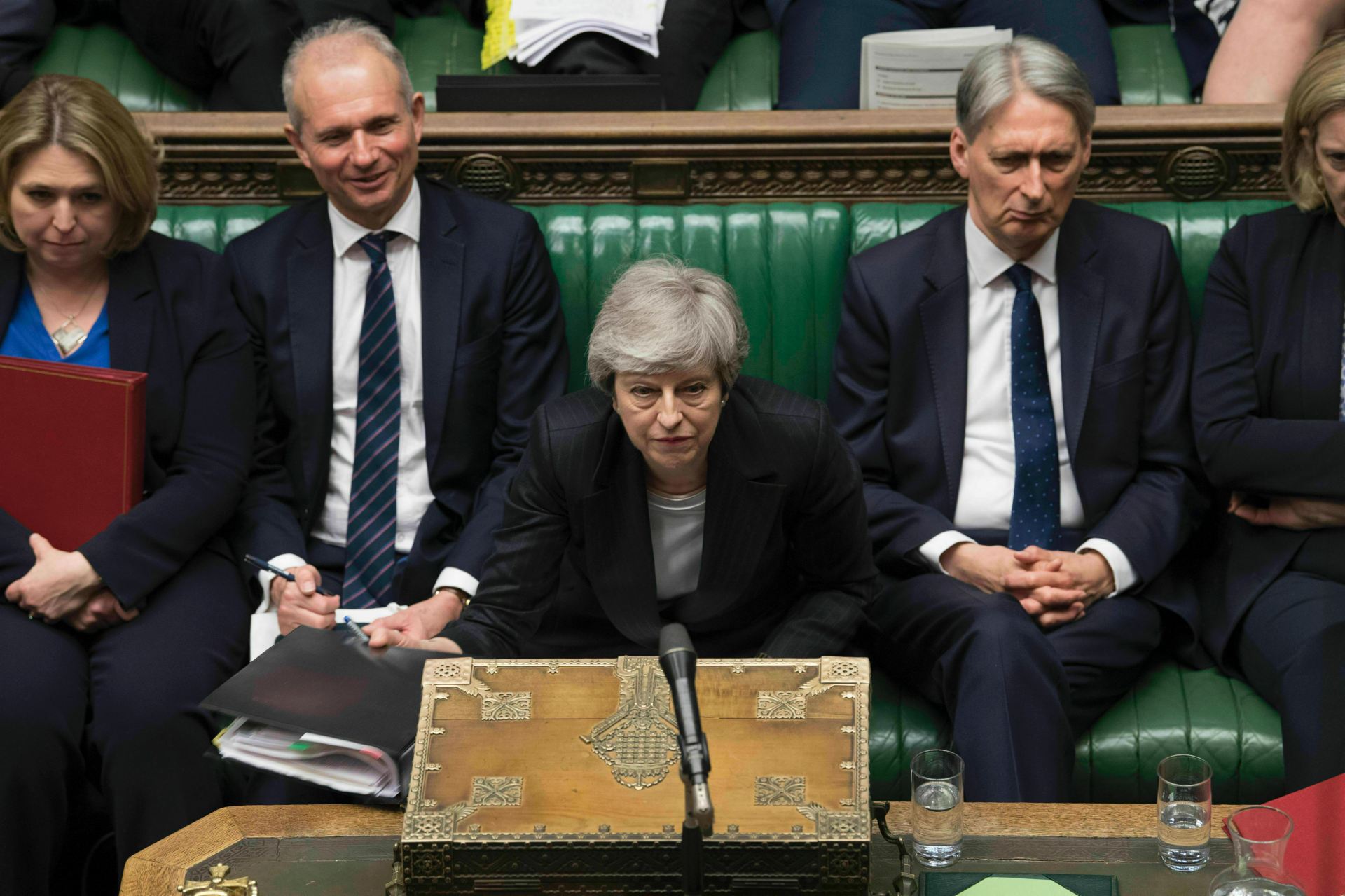 LONDON – British Prime Minister Theresa May is hunkered down with close allies as she considers whether to give in to relentless pressure to resign, or fight on to save her Brexit plan and her premiership.
May's fate looked sealed on Thursday after the resignation of Cabinet minister Andrea Leadsom, who quit saying she could not support the EU withdrawal bill that May plans to introduce to Parliament.
Conservative lawmakers want May to agree Friday that she will quit. If not, they are likely to try to topple her.
Lawmakers have already rejected May's divorce deal with EU three times, and Britain's long-scheduled departure date of March 29 passed with the country still in the bloc.
Many Conservatives blame May for the delay, and believe she is now an obstacle to Brexit.
Source: Fox News World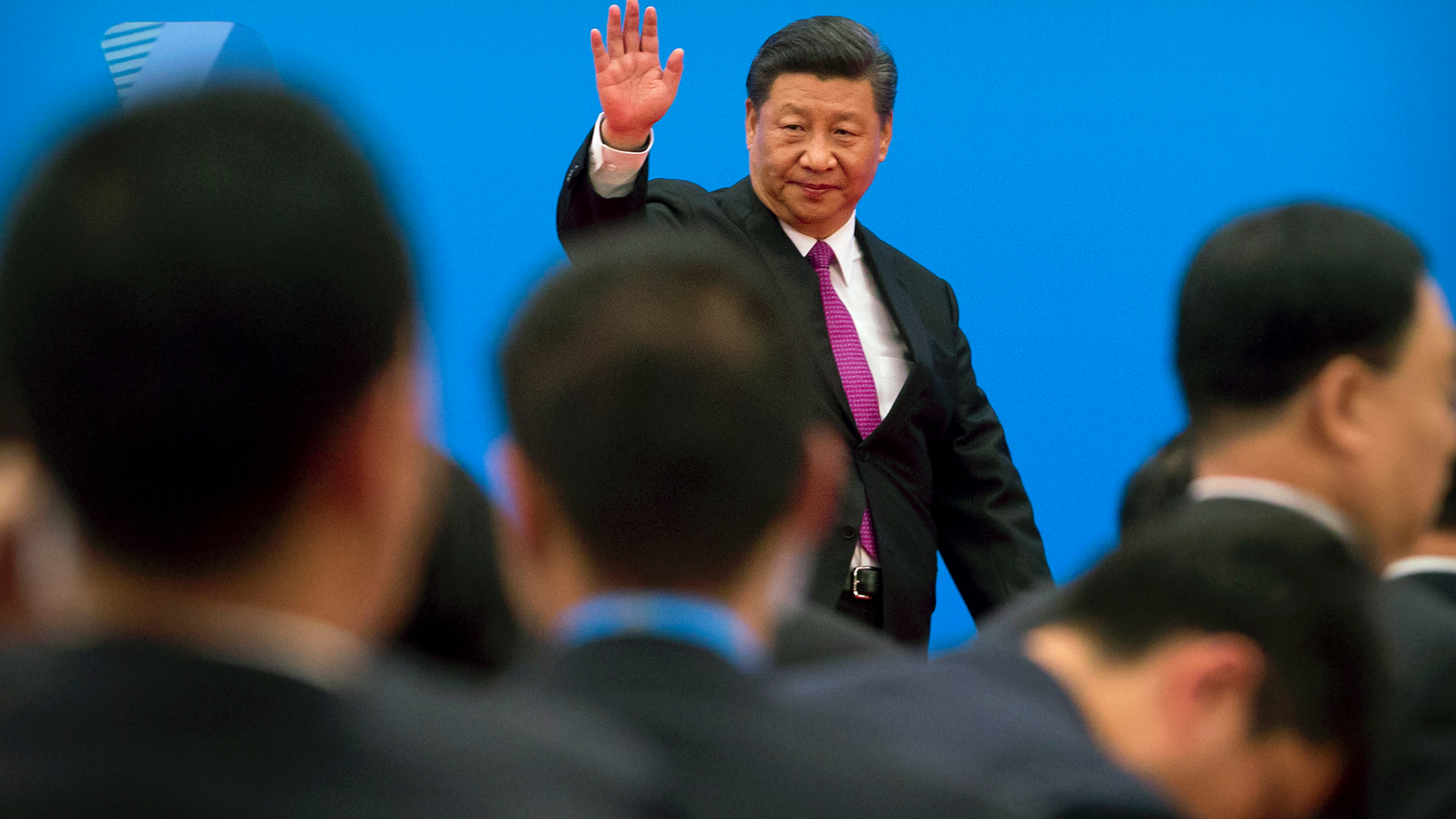 BEIJING – China is seeking to support from some of its Asian neighbors and Russia in its escalating tariff fight with the U.S.
Speaking Wednesday at a meeting of the Shanghai Cooperation Organization in Kyrgyzstan, Foreign Minister Wang Yi said representatives of the eight-nation grouping had expressed "broad support" for China's position.
Wang reiterated China's stance that it would never accept unequal trading arrangements. He said Beijing will match "extreme pressure" from the U.S. with its own measures.
Beijing has already responded to Trump's tariff hikes on $250 billion of Chinese imports by slapping penalties on $110 billion of American goods. Based on last year's trade, that leaves about $45 billion in imports from the U.S.
That includes semiconductors and other critical inputs needed by fledgling Chinese tech industries.
Source: Fox News National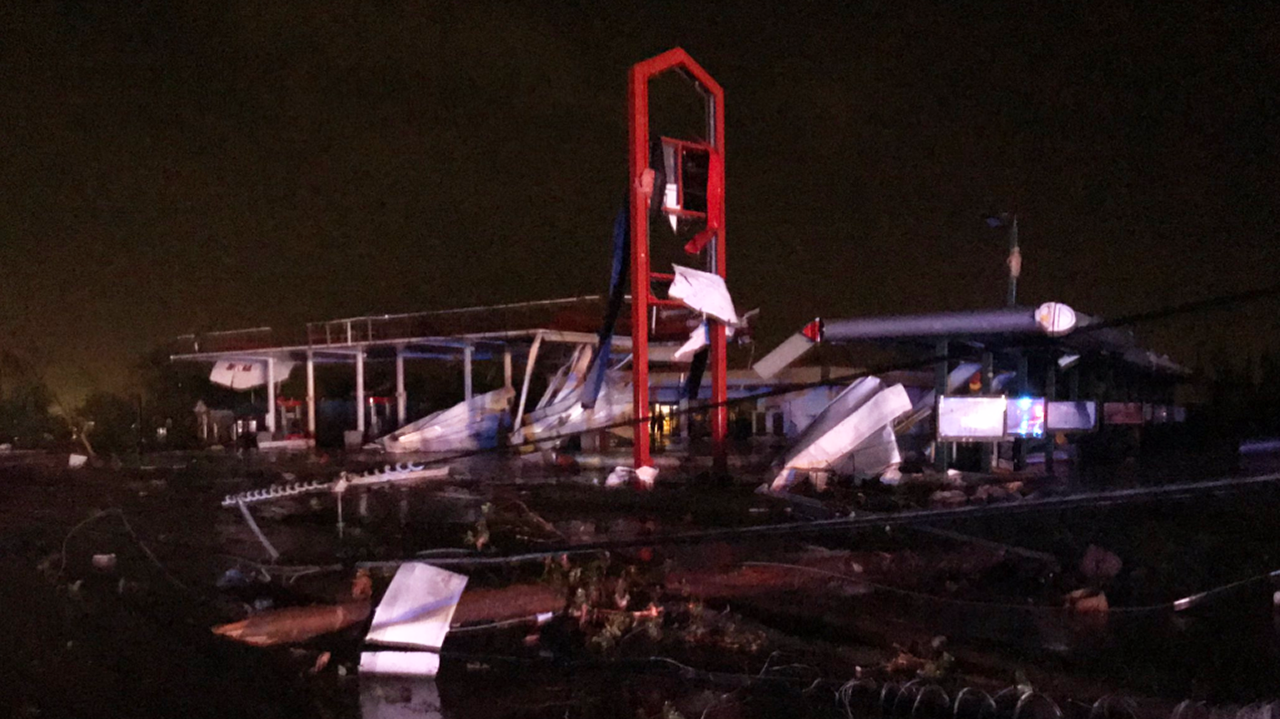 After a tornado ripped through Jefferson City, Mo. late Wednesday, residents have flooded social media with images and video showing the wrath of the storm.
TORNADO IN JEFFERSON CITY, MO., MAY HAVE CAUSED 'CATASTROPHIC DAMAGE': REPORTS
One resident shared a video showing that her apartment's balcony had been ripped off of the building and flung onto the roof of her mother's car by the twister.
"My bedroom window is completely blown through with bricks everywhere. It's bad guys," Kayleigh De Rosa can be heard saying in the video.
KRCG reporter Elyse Smith shared De Rosa's video to social media, claiming that it shows severe "structural damage to the Hawthorne Apartments in Jefferson City."
Another user shared snap chat video with a 12:14 a.m. timestamp from the Jefferson City area. The clip shows debris littering the streets that appear to be illuminated by the red and blue lights of emergency vehicles.
"Very heartbreaking. Many prayers for everyone impacted tonight," wrote Christopher Pipkin, who is an aspiring meteorologist at Missouri State University, according to his Twitter bio.
A video that claimed to show the tornado's funnel was shared by another resident.
The Jefferson City Police Department has yet to confirm any fatalities but said several injuries have been reported, according to Kansas City's Fox 4.
CLICK HERE TO GET THE FOX NEWS APP
The Missouri Task Force One is asking residents not to call 9-1-1 unless they are reporting a traumatic injury, Kansas City's Fox 4 reported. The task force is asking residents not to assist in cleaning up the storm at this point.
Source: Fox News National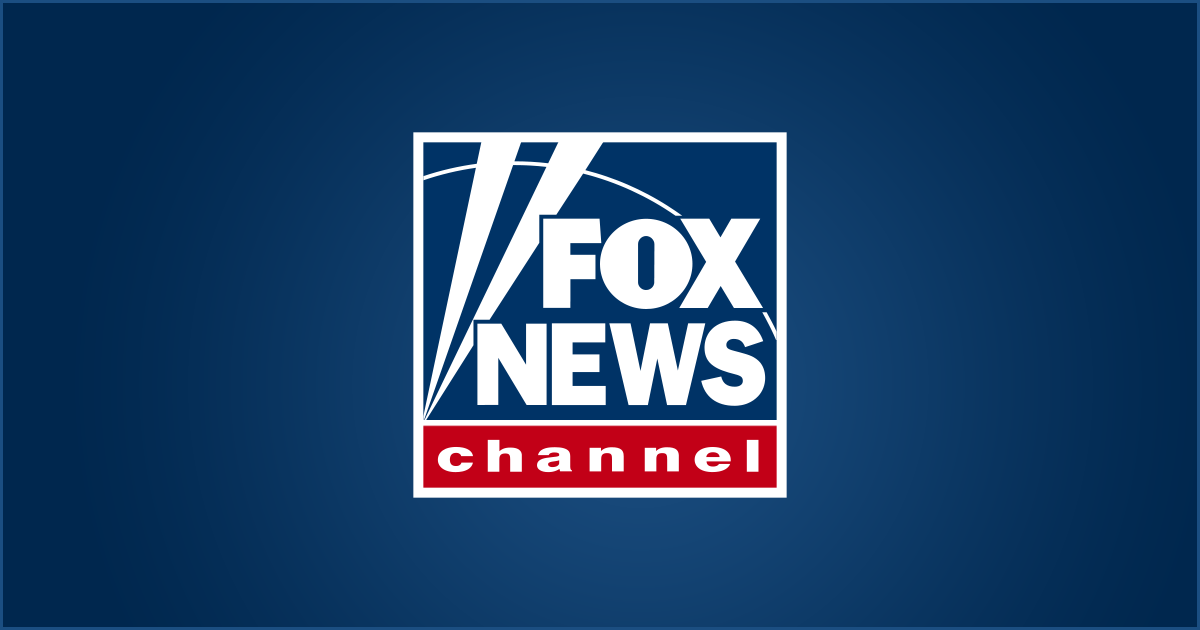 ISLAMABAD – Pakistan's military says it has successfully test-fired a long-range ballistic missile capable of carrying a nuclear warhead.
A statement from the military says the surface-to-surface Shaheen-II missile, which has a range of 1,500 kilometers, or 932 miles, was launched on Thursday and ended in the Arabian Sea.
The announcement comes after a six-week general election in neighboring India, Pakistan's chief regional rival.
Both nations have nuclear arms and have fought three wars since gaining independence from Britain in 1947. They regularly test-fire missiles.
Vote counting in India shows Prime Minister Narendra Modi and his party have a commanding lead, making another five-year term for the Hindu nationalist leader very likely.
Source: Fox News World
FILE PHOTO: The logo of Huawei is pictured at a mobile phone shop in Singapore, May 21, 2019. REUTERS/Edgar Su
May 23, 2019
BEIJING (Reuters) – China said on Thursday it had lodged solemn representations with the United States after it blocked Chinese telecoms equipment maker Huawei from buying U.S. goods, a major escalation in the trade war between the two countries.
Commerce ministry spokesman Gao Feng said at a weekly briefing that China will take steps to help its companies improve their ability to cope with risks.
He said China hoped that the United States will behave rationally and correct its dangerous actions.
(Reporting by Stella Qiu and Se Young Lee; editing by Darren Schuettler)
Source: OANN
MILAN – "Honor to Mussolini" read the banner unfurled steps away from the Milan piazza where the Fascist dictator's body was hung upside down in 1945 by partisans after his summary execution. That this was the eve of the 74th anniversary of Italy's liberation from Nazi-fascism was not lost on the leader of the group of soccer hooligans with the banner as he gave the straight-armed fascist salute.
The next day, Italy's president, premier and defense minister attended April 25 Liberation Day commemorations in the capital. But hard-line interior minister Matteo Salvini, the xenophobic, euroskeptic political leader many believe can unite Europe's populist right, stayed away, a move that critics said gave a strong signal to far-right sympathizers ahead of European elections.
Not since Benito Mussolini's ignominious fall after failed attempts at making Italy a colonial power that gave Hitler the upper hand in their axis, has the executed former dictator's image carried such currency.
The perception is growing among Italians that fascism, officially banned as a political movement in Italy but never really vanquished from popular culture or the political fringe, is rearing its head in alarming ways.
Fascist salutes, long a public taboo, have made their way out of the hooligan sections of soccer stadiums and into city streets, as demonstrated by a couple of dozen of the Roman football squad Lazio's historically right-wing and fascist "ultra" fans on visitors' turf in Milan. Fringe far-right political parties are emboldened to shout fascist slogans and raise one-armed salutes in protests against placing Roma families — a minority persecuted in World War II — in Rome public housing. A publishing house tied to the far-right group Casapound was evicted from the prestigious Turin book fair following protests, including from the Auschwitz Holocaust Memorial which threatened to boycott the event.
The SWG polling agency says 71% of Italians believe it is important to combat the return of Nazi and Fascist ideology in Italy, up from 65% just two years ago. Two-thirds believe it is important to repress those who incite fascism, up from 60% in 2017.
"In reality, the entire history of fascism is a problem that remains open in Italy because we have never examined ourselves on what this history says about us, something Italians do not want to do," said Guido Caldiron, a right-wing expert.
Italy never went through a period like Germany's de-Nazification. Mussolini was in power for nearly two decades before Italy entered World War II, a period of modernization during which the fascist regime built schools, railroad stations and administrative buildings that remain in public use today. While his government fell under allied advances in 1943, Mussolini himself was whisked away by the Germans and set up the puppet Salo Republic in Nazi-occupied northern Italy. The move split Italy in half, plunging the country into a civil war that lasted nearly two years with Italian partisans attacking Nazi-fascists in the north.
The mid-war changing of allegiances created a confused post-war legacy of having sided with both the vanquished and the victors that Italy has never fully confronted. Ridding the countryside of fascist symbols so integral to public life was impractical. And the new post-war threat to democracy became communism. Apologism for fascism was criminalized, but neo-fascists were a tolerated part of the political landscape.
Mussolini's name remains part of the political discourse, first with lawmaker Alessandra Mussolini, Benito Mussolini's granddaughter who started out with a now defunct neo-fascist party, and now with her cousin, who carries the name of two dictators separated by 2,000 years — Caio Giulio Cesare Mussolini — who is running with the far-right Brothers of Italy party in the European elections. Many commentators dismiss his candidacy as a publicity stunt. Mussolini himself has urged people in his district to write in his name, a clear nostalgia ploy to those who want to vote for the name and not just the party, Brothers of Italy.
"I continue to meet people from that period who have memories that are more than satisfying," Mussolini told The Associated Press in a recent interview. "I met a 95-year-old person who had a version of that period very different from the one you find in public opinion."
The lack of historical confrontation has permitted a vein that focuses on Mussolini's pre-war achievements: narratives that the trains ran on time, malarial swamps were drained and doors could be left unlocked. Still, Italian's self-image as "brava gente," or "good people," belies Mussolini's 1938 racial laws that declared Jews to be an inferior race. Eight thousand Italian Jews were deported to Nazi death camps, where most perished.
"We know in reality that the regime was full of corruption and criminals, it just doesn't get told," Caldiron said.
Despite the emergence of fascist symbols and rhetoric in this year's European election campaign, political analysts said any conflation of a fascist threat in Italy is an exaggeration.
"There are unpleasant things happening in Italy. Xenophobia is rising, also because of the migrants. But all told there is no danger of fascism. The neo-fascist parties are very small: 1%,'" said Giuseppe Orsina, director of the school of government at Rome's LUISS University.
Still, Salvini's wink at the far-right goes beyond Italy's borders, to far-right leaders in Germany, Italy and Hungary he hopes to unite in a single parliamentary group following this month's European elections.
"Our goal is to change Europe, to become the first group in the European Parliament," Salvini said. "For the first time we could be decisive to change Europe. That's what I care about."
___
Paolo Santalucia and Fanuel Morelli contributed from Rome.
Source: Fox News World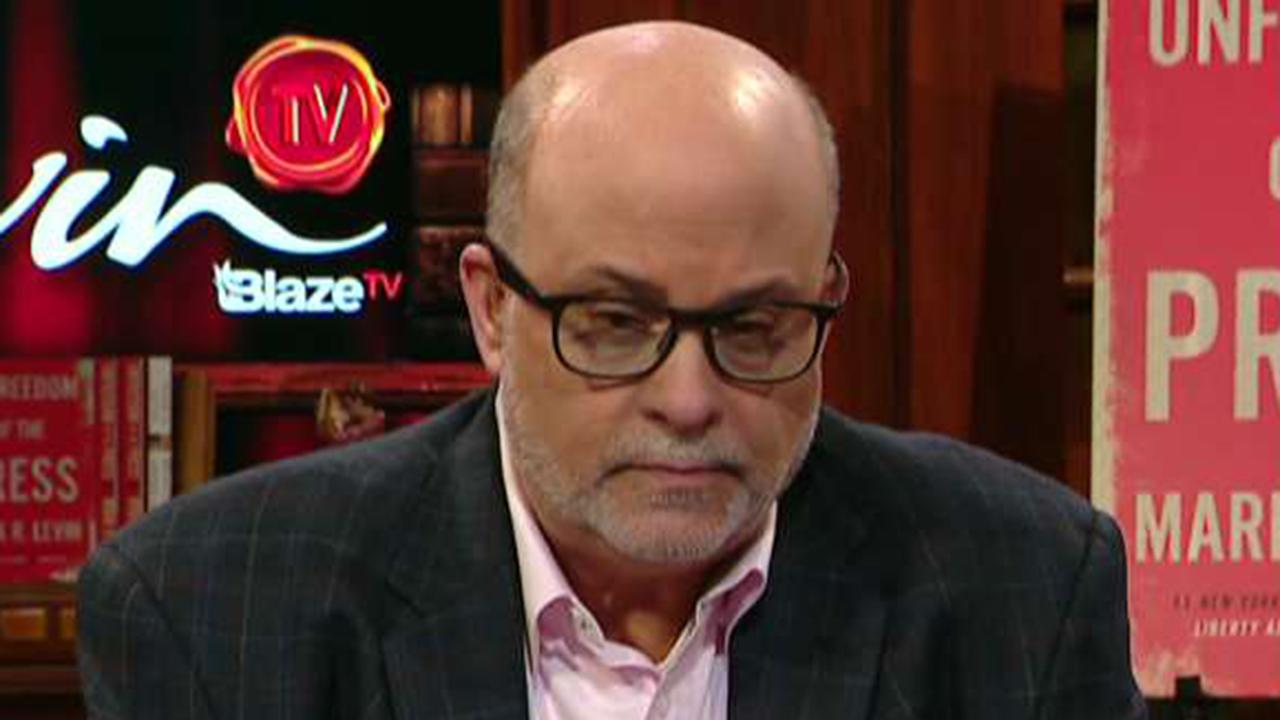 "Life, Liberty & Levin" host Mark Levin unloaded on Democrats Wednesday night and called President Trump the "most abused president in American history."
"This president is the most abused president in American history. I could care less if they think he has abused power, you know who is abusing power? The courts that you just mentioned. Do you know who is abusing power? These chairmen who issue these outrageous subpoenas against his family for his bank accounts and all the rest. Then they pretend we're in a constitutional crisis when the president dares to say no and take them to court to get in front of one of these Obama judges, then you see what they do," Levin said on "Fox News @ Night with Shannon Bream."
CONFIDENTIAL DRAFT IRS TAX MEMO SAYS TAX RETURNS MUST BE HANDED TO CONGRESS UNLESS PRESIDENT USES EXECUTIVE PRIVILEGE: REPORT
Tensions between top Democrats and Trump flared Wednesday as Trump walked out of a meeting with House Speaker Nancy Pelosi and Senate Minority Leader Chuck Schumer, D-N.Y., meant to discuss an infrastructure plan. Minutes before the meeting Pelosi accused Trump of engaging in a "cover-up" prompting Trump to demand Democrats end their "phony investigations."
If Nancy Pelosi wants to try to impeach the president of United States, half of this country will be furious at all those phony Democrats who were elected in these Republican marginal districts, I hope they enjoy their one term.

— Mark Levin
Levin not only aimed his ire at Pelosi, but also Federal judges appointed by former President Obama.
A federal judge in New York ruled Wednesday that two banks that did business with President Trump must comply with congressional subpoenas seeking access to his financial records.
Levin promised to "push back" against impeachment proceedings argued against the rulings made by "Obama judges" promising a fight from the president's supporters.
CLICK HERE TO GET THE FOX NEWS APP
"Just because they issue subpoenas doesn't mean they got to take down a president and his family. This is going to be challenged and fought and if Nancy Pelosi wants to try to impeach the president of United States, half of this country will be furious at all those phony Democrats who were elected in these Republican marginal districts, I hope they enjoy their one term. There's going to be push back. People will make sure there is push back. I'm going to make sure there is push back," Levin said.
Source: Fox News Politics
---