OAN Newsroom
UPDATED 3:25 PM PST – Wednesday October 9, 2019
Related: FBI Director Wray, AG Barr Warn Against New Encryption On Facebook Messenger
Global regulators are also wary of how the digital currency will impact the financial system, based on the wild market cycles of similar currencies like Bitcoin.
FILE – In this April 11, 2018, file photo, Facebook CEO Mark Zuckerberg testifies before a House Energy and Commerce hearing on Capitol Hill in Washington. (AP Photo/Andrew Harnik, File)
The push towards cryptocurrency has been hindered by an ongoing federal investigation, which is looking into the Facebook's privacy and advertising practices. Democrat Representative Maxine Waters has voiced opposition to the company and its ever-growing reach. Earlier this year, she called for Facebook to cease development of Libra.
"The type of change that will reconfigure the financial system to be tilted towards people, not the institutions serving them, will be hard," the Libra Association said. "Commitment to that mission is more important to us than anything else — We're better off knowing about this lack of commitment now, rather than later."
The #Libra Association is today announcing plans for a simple global currency and financial infrastructure. Find out more https://t.co/VPS7LllcNn #blockchain #cryptocurrency pic.twitter.com/mdHymhsrcH
Libra was first announced back in June as a "simple global currency" that would "empower people around the world."
Facebook CEO Mark Zuckerberg is set to testify before the House Financial Services Committee over the platform's plans to implement its own digital currency. Sources close to the matter this week said Zuckerberg will be the only witness at the hearing later this month. The hearing will mark his first appearance before a congressional committee since 2018.
The Libra Association was initially composed of a handful of large firms, but PayPal Holdings has since severed ties with the project. The digital payments company announced their official separation on Monday, which the association quickly responded to.
— Libra (@Libra_) June 18, 2019
The new currency was created to boost e-commerce and advertisements within the app. Facebook plans to release the cryptocurrency in 2020, but a number of factors may halt the company's progress.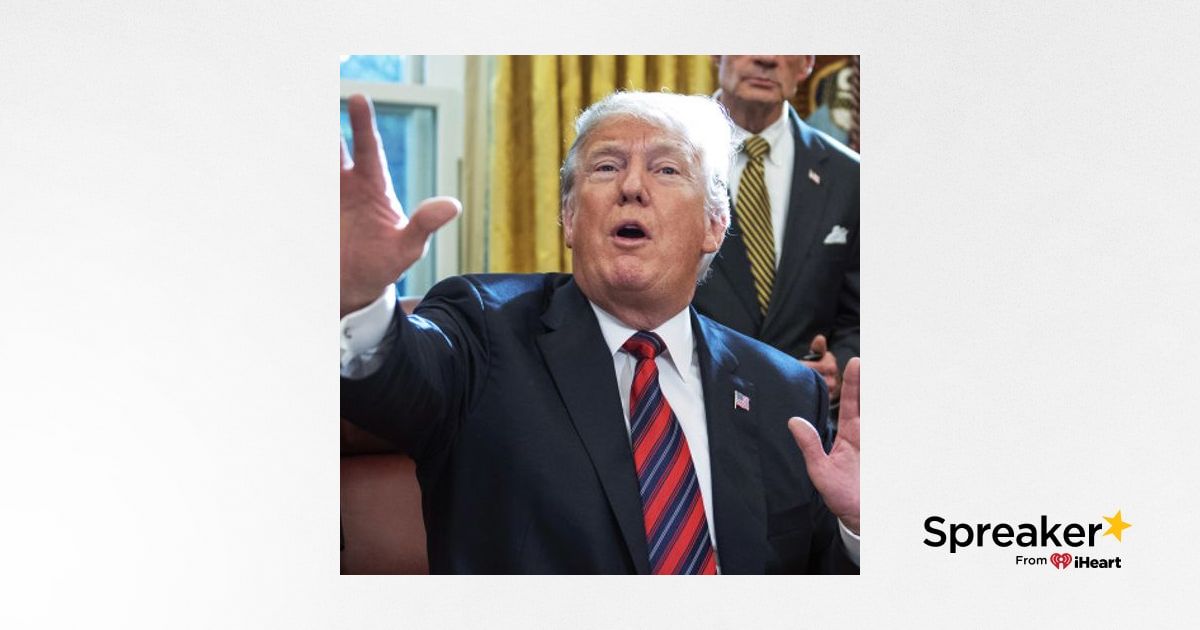 #MagaFirstNews 8-26-19
China announces it seeks 'calm' end to trade war, as Asian markets tank
Trump talks Iran, 'surprise' visit from foreign minister at G7 Summit
Clashes escalate in weekend Hong Kong protests
Sanders slams McConnell in campaign stop at top Republican's home turf
Thieves tie up employees in 'massive' heist in New York City's Diamond District
China announces it seeks 'calm' end to trade war, as Asian markets tank … See More
China signaled on Monday it was now seeking a "calm" end to its ongoing trade war with the U.S., as Asian markets crumbled and China's currency plummeted to an 11-year low following the latest tariffs on $550 billion in Chinese goods announced last Friday by the Trump administration.
News of the possible opening in negotiations came shortly after President Trump threatened to declare a national emergency that would result in American businesses freezing their relationships with China.
Trump's tariff barrage on Friday was a response to China imposing its own retaliatory tariffs on $75 billion in U.S. goods. At the Group of Seven summit in France on Sunday, White House officials rejected suggestions the president was wavering and insisted that his only regret was not implementing even more tariffs on China.
Trump talks Iran, 'surprise' visit from foreign minister at G7 Summit
President Trump on Monday said the U.S. is not seeking regime change in Iran and told reporters at the G7 summit in Biarritz, France, that he hopes to see a strong Iran. Trump's comments came after a day of tense meetings with his European counterparts about how best to approach Iran and the recent tensions in the region. On Sunday, Iran's Foreign Minister Mohammad Javad Zarif made a surprise visit at the summit at the behest of French President Emmanuel Macron. Trump insisted that he knew about Zarif's appearance but did not meet with him.
Clashes escalate in weekend Hong Kong protests
Hong Kong police have confirmed an officer fired a warning shot as protesters surrounded them and said they arrested 36 people during the latest round of pro-democracy demonstrations. A police news release Monday said that one police officer fell to the ground as protesters threw hard objects at a small group of officers the previous night. The officers could be seen holding up their shields as protesters surged forward swinging sticks and rods. The incident happened after an earlier clash with hundreds of protesters who occupied a main street following a peaceful protest march. Police used tear gas to clear the street, but some protesters remained in the neighborhood. Hardliners confronted police anew after largely holding back the previous weekend. The police deployed two water cannon trucks Sunday for the first time during the 11 weeks of protests. – The Associated Press
Sanders slams McConnell in campaign stop at top Republican's home turf
Bernie Sanders renewed his attacks on Senate Majority Leader Mitch McConnell at a rally in the top Republican's home state of Kentucky on Sunday afternoon, demanding that McConnell stop his "cowardice" and "have the guts" to immediately take up legislation aimed at reducing gun violence, strengthening election security and raising the federal minimum wage. The blistering address in Louisville came as national Democrats, hoping to retake not only the White House but also the Senate in 2020, increasingly have set their sights on the 77-year-old McConnell.
Meanwhile, Rep. Ro Khanna, a California Democrat and Sanders' national campaign co-chair, said on Fox News' "Sunday Morning Futures" that he believed former Vice President Joe Biden "regretted" making a comment over the weekend about what would have happened had former President Barack Obama been assassinated while on the campaign trail in 2008. The comment stirred up controversy, but a Biden aide said the candidate has used the analogy before when speaking to younger generations who were not alive during the turbulent 1960s. Biden asserted the assassinations of King and Kennedy raised his political awareness and propelled him to run for office.
Thieves tie up employees in 'massive' heist in New York City's Diamond District
The Wild West came to Midtown on Sunday when at least three armed bandits — one of whom wore what witnesses described as a cowboy hat — bound workers in a massive jewelry-store heist, according to police. The crooks coolly posed as customers at Avianne and Co. in the heart of the Diamond District, browsing the bling before pulling handguns on the four workers in the shop at the time of the high-noon hold-up, cops said. After restraining the workers with zip ties, the robbers raided the safe and display cases, dumping nearly all of the sparklers into at least one duffle bag before high-tailing it out onto surveillance-camera-lined West 47th Street, according to authorities. – Reported by the New York Post
---