ST. AUGUSTINE, Fla. — Cattle ranchers are often thought of in states like Texas and Oklahoma, but Florida has its own share of ranches.
But now the ranchers in the Sunshine State say their 500-year-old industry that boasts over $1 billion worth of cattle meat and dairy across the globe is being pushed out by Florida's ever-growing population.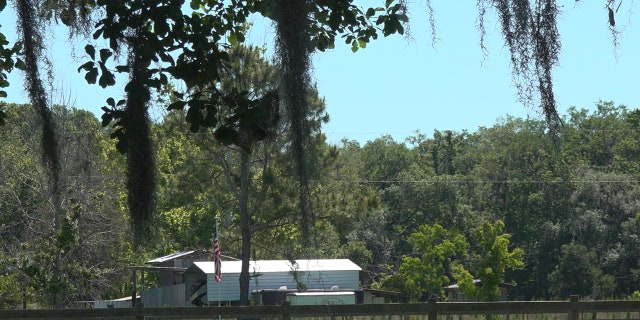 "Florida, in fact, is where the beef cattle industry in the United States started right here in St. Johns County when Ponce de Leon brought cattle in," said Matt Hersom, a beef cattle specialist at the University of Florida.
But he said the industry has slowly been squeezed out by urban sprawl that is gobbling up unprotected green space all across the state.
"As they lose land, they are selling cows and eventually shrinking their operations or ultimately getting out of the business entirely," Hersom said of the cattle industry. "And that's an unfortunate occurrence."
Allan Roberts is a 71-year-old cattle rancher in northern Florida. Roberts said his ranch has about 100 cattle, down from nearly 500 almost four years ago. He hoped his ranch in St. Augustine would be his lasting legacy.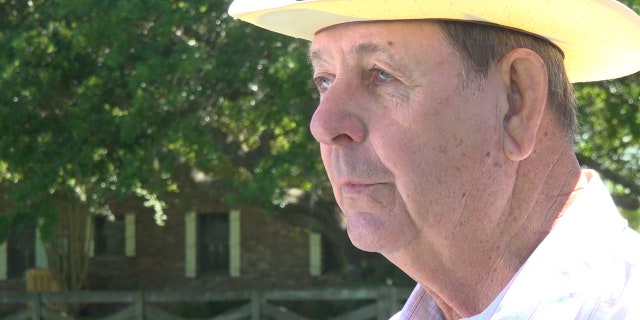 "It starts back in childhood when you're raised with cattle and you come up and your family members had cattle and all, and it's something you develop a love for," Roberts said. "With the encroachment of all the developments, that's putting me kind of out of the cattle business because of lack of pastoral land. Land prices have gotten to a point where cattle won't pay for land, for the price of land that we are getting around here."
According to economic research by the University of Florida, state ranchers sell over $6.4 billion in beef and dairy products each year, selling beef to stores in seven states, including Texas and Georgia.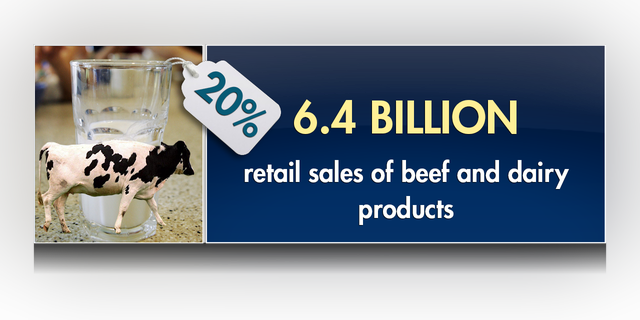 Hersom said Florida is a major player in the industry, ranking second in cattle inventory in the southeast region, right behind Tennessee.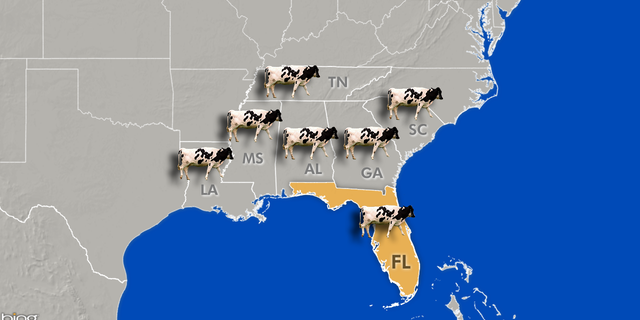 "Once we shrink our operations or get out of the business entirely, we have lost that opportunity for a way of life and a way of producing food. Without the Florida cattle industry, we would feel the effects all the way into the grocery stores," said Hersom.
Florida's year-long warm weather keeps attracting new residents — and that means cities have had to figure out ways to accommodate the swelling population.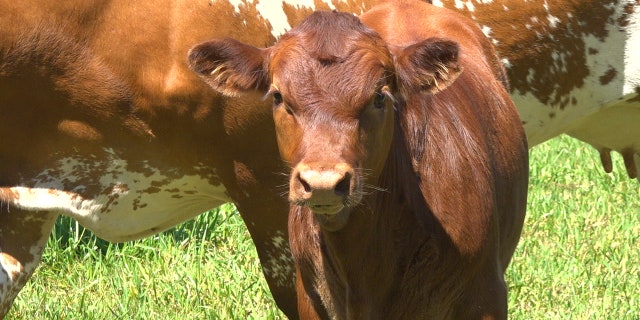 Florida loses about 175,000 acres of farmland each year while at the same time nearly 1,000 people move to Florida each day. In 2008, Florida had almost two million cattle. Ten years later, the state had a little over 1.6 million.
Hersom says ranching is vital across the country, due to the number of agricultural benefits it brings.
CLICK HERE TO GET THE FOX NEWS APP
"You know cattle ranching is important in the state of Florida and nationally for a number of reasons. It certainly adds to the economic viability of agriculture and in our economy overall. It's also important from a land conservation standpoint. Having cattle on ranches is a great way to preserve green space, which is incredibly important in Florida," said Hersom.
Florida's top 15 cattle counties include Okeechobee, Hendry and Marion, right next to St. Johns. Hersom says many ranchers across the state of Florida feel forced to "buy into business" because they could make loads of money selling their land to developers.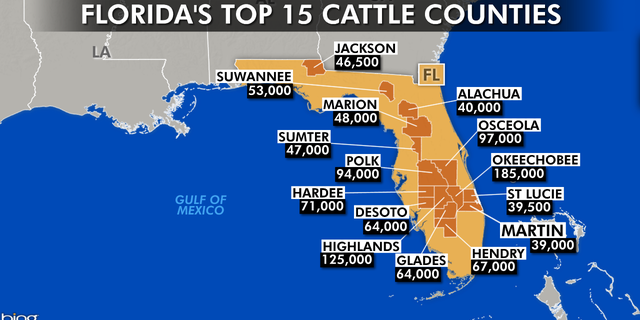 "It costs money to run a cattle operation and when somebody offers you five, 10 times the amount of value for your land that you're getting from running cattle on it, in some cases business sense says, sell the land," Hersom said.
Roberts said these setbacks not only hurt the industry, but the people who depend on it.
"I hope I stay right here on this oak tree and around here, this area for the rest of my life. You know, it is just so special and no way to replace it and move on," Roberts said.
Hersom said it's not just ranchers losing out — it's all the residents of Florida who are, slowly but surely, losing a part of history.
"It's an unfortunate thing," he said, "because we'll lose a lot of history and a lot of opportunities in Florida that we won't get back."
Source: Fox News National
MIAMI — Florida has one of the largest illegal immigrant populations in the country and its new governor wants to make sure they don't have protection from local authorities.
Republican Gov. Ron DeSantis is pushing for a ban on sanctuary cities that refuse to cooperate with federal immigration authorities. Several bills making their way through the state legislature would effectively make it against the law for police departments to refuse to cooperate with federal immigration officials. If a law enforcement official refuses, they could be fined or fired.
"This problem that we have right now, is a problem that has been festering in the United States because it has not been solved by the federal government for the past 40 years," said Florida Republican Rep. Blaise Ingoglia. "Quite frankly, you know since the last mass amnesty, if you will, in 1986 under Ronald Reagan, we were always promised that we would have some sort of… legal immigration reform and it never came."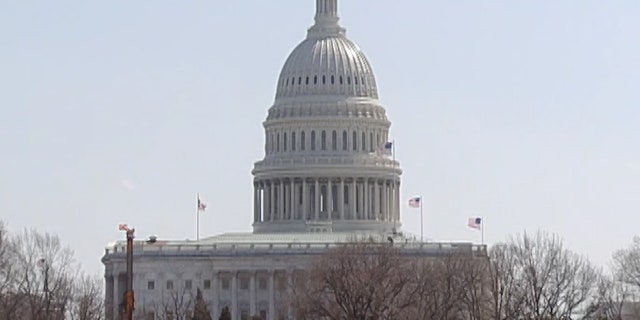 It's all an effort by the Republican-led state lawmakers, buoyed by DeSantis, to toughen the rules on illegal immigration. The sanctuary city ban, which passed the Senate Infrastructure and Security Committee, will be voted on by both chambers before May 3.
Florida is home to 775,000 illegal immigrants out of 10.7 million present in the United States, ranking the state third among all states.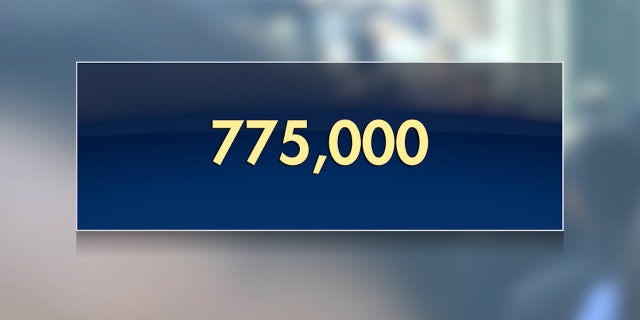 Nine states have enacted state laws requiring law enforcement to comply with Immigration and Customs Enforcement. They are Alabama, Arizona, Georgia, Iowa, North Carolina, Mississippi, Missouri, Tennessee and Texas.
Groups who oppose the anti-sanctuary city bill targeting these illegal immigrants say it's unnecessary because the state doesn't even have sanctuary cities.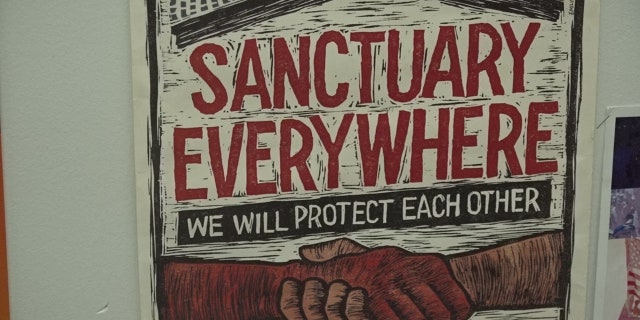 "Anyone who says that there is a sanctuary city in the state of Florida, especially if they're a policymaker, that would be very concerning to me because it simply does not exist," said Melissa Taveras, spokesperson for the Florida Immigrant Coalition.
Republican lawmakers don't agree. They call a handful of cities — including Orlando and West Palm Beach — "pseudo-sanctuary" cities, because they prevent law enforcement officials from asking about immigration status when they make arrests. The City of Miami Police Chief Jorge Colina also criticized the bill, going so far as saying he might quit if he had to check someone's legal status before helping them.
"There are still people here in the state of Florida, police chiefs that are just refusing to contact ICE, refusing to detain somebody that they know is here illegally. So while the actual county municipality doesn't have an actual adopted policy, they still have people in power within their sheriff's department or police department that refuse to do it anyway," said Ingoglia.
Critics also say the bill would make municipalities lose their autonomy.
"This set of bills reverses some of these traditional principles and says federal government should have primacy over state and local governments and that state and local governments need to cooperate with the federal government even if they disagree," Touchton said.
Some lawmakers claim the bill is pro-law-enforcement. Those against the bill disagree.
"Federal immigration agents should be doing the work of federal immigration agents. Local police should be tasked with securing public safety," said Taveras.
The Miami-Dade Police Department said it considered the issue a federal matter, not a local one.
"We remind the community that the enforcement of immigration laws is the responsibility of the federal government and those specific federal agencies, such as Immigration and Customs Enforcement, which are delegated such authority," the department said in a statement to Fox News.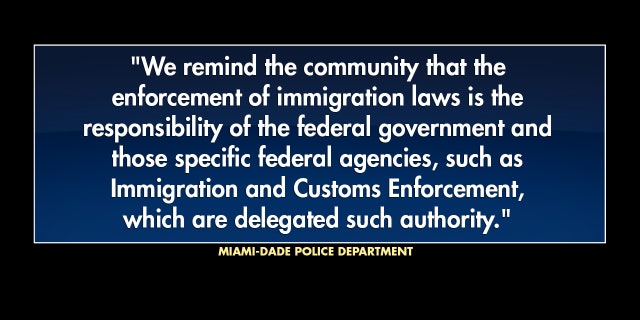 Taveras said the bills will cause people to be afraid of reporting crimes, causing public safety issues.
"The fear with passage of a bill that requires cooperation with ICE is that many community members will feel absolutely desperate when they finally come into contact with law enforcement, and they'll be fearful to integrate into the community or to report crimes to call for help to testify as a witness, and that the intention of making the state more law abiding with regard to undocumented immigrants, will make it more lawless as large portions of communities hide themselves.
Regardless of how people feel about the bills, both sides said there is a need to fix a broken system.
"I think the message that we could send to the nation is that we really require comprehensive immigration reform be what we're seeing happening at the state level is really not going to help frankly from our immigrant communities and it's happening to help the public at large. You really need comprehensive immigration reform at this point," said Taveras.
Source: Fox News Politics
MIAMI BEACH, Fla. –– A party on South Beach last week turned into a massive brawl, with a young woman repeatedly getting kicked by a large group of rowdy spring breakers as teens yelled and filmed the scuffle with their phones.
In another fight two days earlier, a group dragged a woman out of a car on South Beach as more than a dozen barefoot women pummeled her in the middle of nighttime traffic.
Miami Beach has always been a popular spot for spring breakers, but local police say the college crowd descending in the city have become rowdier, more violent and have little respect for rules and authority.
And officials say they have had it.
Miami Beach this year is shelling out $30,000 on a marketing campaign that basically tells spring breakers that their shenanigans will not be tolerated — either behave or be hauled to jail. The city also set aside roughly $700,000 for police overtime to specifically address and control rowdy spring breakers.
SPRING BREAKERS GONE WILD: COLLEGE STUDENTS' ANNUAL RITE OF DEBAUCHERY CONTINUES DESPITE TOWNS' ATTEMPT TO CURB IT
Miami Beach Police Chief Daniel Oates said the department has had almost 2,000 combined arrests over the last three years during the spring break season. The unruliness, he said, is putting lives at risk and straining police resources.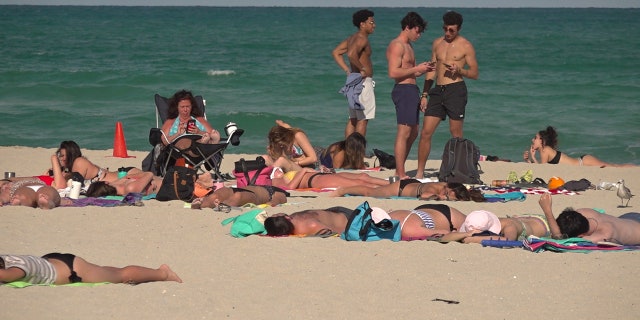 "Spring break has become rowdier as crowds grow larger, by the tens of thousands this year — especially with Miami being a top spring break destination," Oates said.
Miami Beach Police historically deal with an uptick in crime during this time of year, when college students are on Spring Break and want a warm place to let loose. Last March, police reported 561 arrests, compared to about 400 in both January and February. The months following spring break showed a steady decrease in arrests.
Other top spring break destinations are also experiencing an uptick in rowdiness among spring breakers, including Texas, and foreign spring break hotspots, like Mexico and the Bahamas, have issued travel advisories, according to the Washington Post.
Miami Beach said it will step up enforcement and make sure spring breakers are held accountable.
"Come on vacation, don't leave on probation," one sign tells tourists. Another, which shows a pair of hands gripping the bars of a jail cell, tells readers to "choose your bars wisely."
Some of the department's campaign signs can be found in tourist destinations such as on Ocean Drive.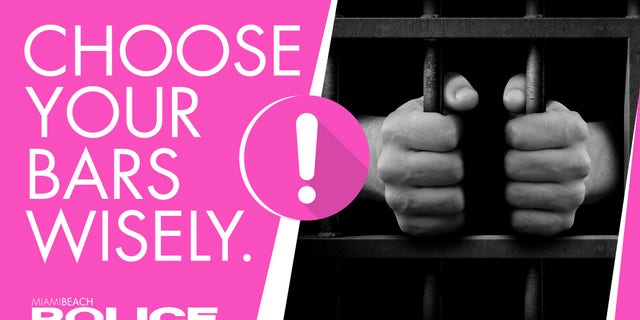 The ads are also digital. Police are targeting social-media users based on their location, directing them to a new website explaining what rule-breaking will get them arrested.
"Very frankly, we want the students to know that if they misbehave, there is a very good chance they will get arrested," Oates said.
The police chief said that this year, the departments will report student arrests to their schools to ensure there are consequences for bad behavior and a new level of accountability for students.
"If you are coming here because you think the rules don't apply, you should go somewhere else. It is that simple," said Miami Beach Mayor Dan Gelber.
Miami Beach police said, in total, they are spending about $1.5 million to police spring break. They said they want to make sure that if anyone starts getting out of hand, police will be there stop them.
"If you are coming here to make your own episode of the hangover — don't come," Gelber said.
Some spring breakers say this year's in-your-face message is having an effect.
"It is kind of intense," said Aleson Ali-Elnour, a Tennessean who was in the city for spring break. "It is hard to ignore when you see it all over the beach. That's what they want."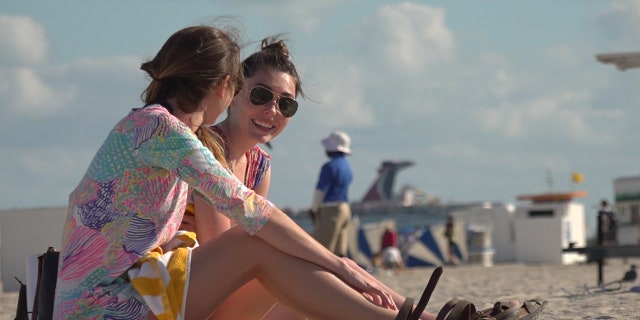 CLICK HERE TO GET THE FOX NEWS APP
Nationally, the Transportation Security Administration is preparing for a record number of travelers to fly between late February to April. TSA officials announced they would screen an estimated 107 million passengers and crew members between March 14 to April 28, an increase of more than 3 percent compared to the same time the year prior.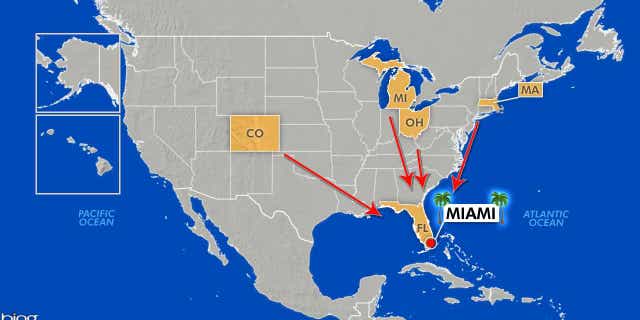 Officials said spring break has changed. With a spike in arrests in 2017 — including over 200 drug arrests in both 2017 and 2018, compared to just 127 in 2016 — police say the issue lies with some vacationers who believe the rules are only written in the sand.
The chief said public officials and the police department are working together to make sure there are no rule breakers.
"We'll be strictly enforcing a lot of our rules, like drinking in public," Oates said.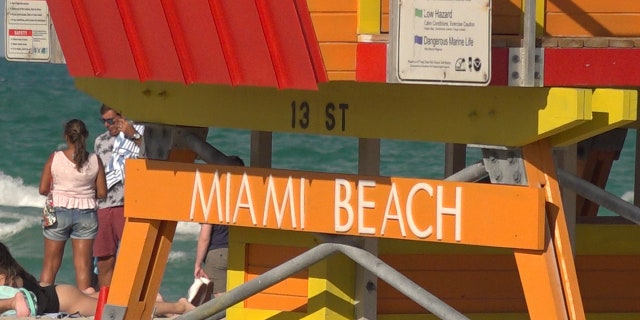 According to a 2017 survey from Project Know, an online substance abuse resource, the top three cities for alcohol poisoning are all in Florida. They include Tampa, Daytona Beach and Miami Beach.
"There is also a misconception that smoking marijuana is legal here, which it is not," Oates added.
Many spring breakers seem to overlook the state's marijuana law, a reality evident from the strong smell of pot hanging in the air on South Beach.
Spring breakers are also getting more creative. In order to skirt laws banning alcohol along the shore, a group of college kids passed around half-naked, full-sized mannequins filled with alcohol. The students filled the mannequin with liquor and drank from a filter cup placed upside down on the neck of the mannequin, taking turns drinking out of it.
Police said they will target spring breakers both on and off the beach. Many students have been stopped for drinking and driving and even for riding on top of vehicles.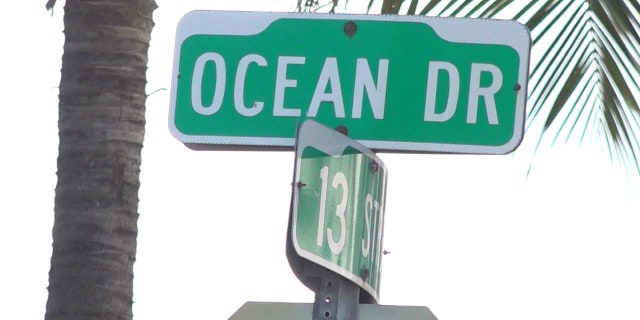 Police say the new campaign will run through the start of April, but they hope it will serve as a lasting message to future spring breakers hoping to make Miami their destination of choice.
"It's a tough message," Oates said. "But we think we have to do it. It is a matter of public safety."
Source: Fox News National
---