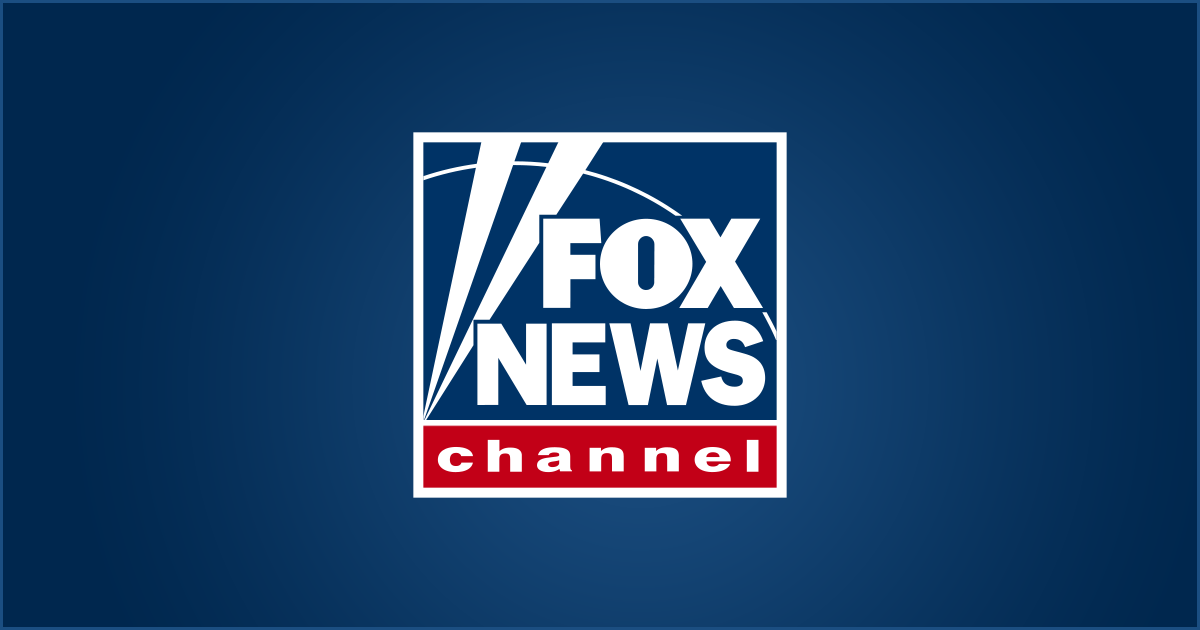 GUATEMALA CITY – The son of a Guatemalan presidential candidate facing drugs and weapons charges in the U.S. says his father is innocent and is asking lawmakers in the Central American country for an investigation.
Mario Alejandro Estrada Ruano is head of government for the Jalapa department of Guatemala and the son of Mario Estrada Orellana, who was arrested April 17 in Miami.
He says in a statement that the family has doubts about the accusations against the elder Estrada, who allegedly has ties to Mexico's Sinaloa cartel. Estrada is also accused of illicit electoral financing, plotting to kill political rivals and offering to help drug traffickers.
On Wednesday, Guatemala's electoral court annulled his candidacy citing the "notorious" revelations.
Estrada Ruano said Thursday the ruling wouldn't be challenged "although we do not agree."
Source: Fox News World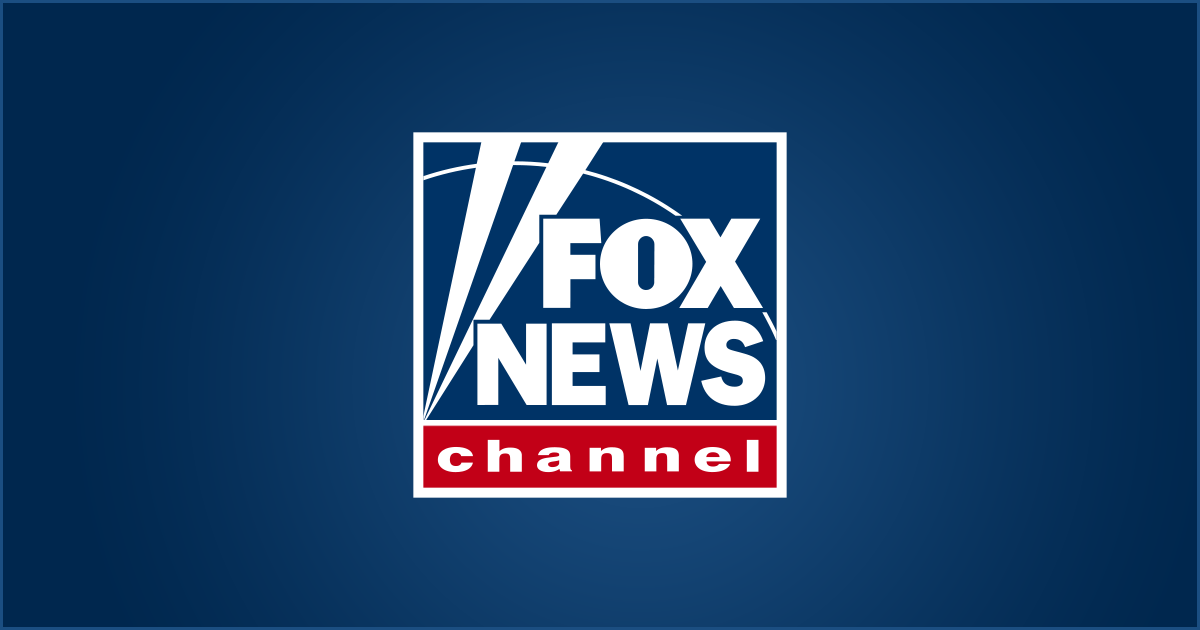 CARACAS, Venezuela – Dozens of Venezuelans were missing after a boat en route to the island of Trinidad sunk in the Caribbean Sea, authorities said Thursday.
An official from the country's civil protection agency said a team is searching for those who may have drowned after the 'Yonaily Jose' boat sank in rough seas on its way to the island early Wednesday.
The official spoke to The Associated Press on condition of anonymity because he was not authorized to speak publicly.
In recent years, an estimated 3.7 million Venezuelans have fled the crisis-wracked country where a political struggle is now playing out between U.S.-backed opposition lawmaker Juan Guaidó and socialist President Nicolás Maduro.
Most of Venezuela's migrants travel by land into neighboring Colombia and Brazil, but others overload fishing boats to cross the sometimes deadly Caribbean waters and head for nearby islands.
In Jan. 2018, authorities called off a search for more than two dozen migrants who boarded a boat leaving Venezuela that crashed onto rocks on the nearby Dutch island of Curacao. Officials said two people survived that crash.
The most recent accident would be the deadliest in years, reflecting the perils that desperate Venezuelans are willing to take to escape widespread shortages of basic goods in the South American country.
The missing boat overturned in strong waves near the island of Patos, roughly 5 miles (8 kilometers) off the Venezuelan coast. Seven security force vessels were searching the waters for the missing, the official from the civil protection agency said.
Local outlet Noticiero Digital said that 35 people were aboard the ship and at least eight people had been rescued. It cited officials from the navy of Trinidad and Tobago and said the boat had left the port of Las Salinas in the Venezuelan state of Sucre on April 23.
It reported that 22 of the migrants were women and the boat's captain, Francisco Martínez, was among those rescued.
The online news website Daily Express quoted a Venezuelan living in Trinidad who said her sister could not be located.
The 21-year-old was headed to the island to flee Venezuela because she said it lacked food and hospital care.
Source: Fox News World
Former U.S. Ambassador to the U.N. Bill Richardson said on "America's Newsroom" Thursday that the first summit between Russian President Vladimir Putin and North Korean leader Kim Jong Un was short on substance, but long on the kind of symbolism that both men need.
"It's not much substance," said Richardson, the former governor of New Mexico. "No economic assistance went to Kim, but it fulfills the objectives of the two leaders."
"For Putin, it shows he is still a major player on the world stage. For Kim, it shows he is not isolated diplomatically," Richardson said.
"And basically Kim is building support in two areas with Russia – one, give me a little sanctions relief, in other words, cheat a little bit on the border, let some of that oil come in. And secondly, I think he is saying Russia needs to be part of the countries that supervise any deal between the U.S. and North Korea, the way they used to 10 years ago, the six-party talks included Russia, but they've been excluded the last 10 years."
After the two leaders' summit, Putin said that the North Korean leader confirmed during it that he is willing to give up his nuclear weapons — but only if he gets an ironclad security guarantee first.
The Russian president stressed that Moscow and Washington both want North Korea to abandon its nuclear weapons. But he said the security guarantees should be underwritten by multiple countries, hinting at an arrangement like the six-nation talks that Richardson referred to in the "America's Newsroom" interview.
Putin added that Kim encouraged him to explain the nuances of Pyongyang's position to President Donald Trump. He said he's willing to share details of the summit with the American president.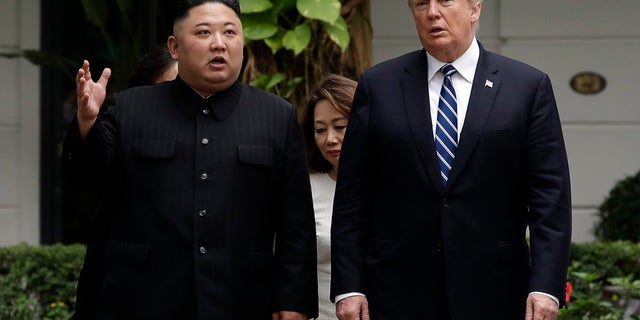 Putin's remarks, after the one-day summit just off the Pacific port city of Vladivostok, reflect Kim's growing frustration with Washington's efforts to maintain "maximum pressure" until the North commits to denuclearization.
Richardson said that the Trump administration should proceed with caution in its dealings with Kim.
"I hope the president is not too hasty in saying 'Let's have another summit,'" Richardson said. "He has to enable the secretary of state to narrow the differences. We have not decided what our strategy is and the North Koreans want us to have full sanctions off. We don't want that to happen unless they take concrete steps toward denuclearization, which they have not."
CLICK HERE TO GET THE FOX NEWS APP
Richardson, who traveled to North Korea several times as a special U.S. envoy, said Trump should let others in his administration conduct talks with the North Korean leader's officials to bring the two sides closer together on denuclearization and the sanctions before another possible meeting between Trump and Kim.
Trump's much-anticipated meeting with Kim, held in late February in the Vietnamese capital, ended abruptly and without the two leaders signing any agreements. Trump spoke with reporters soon after the talks broke down and said the dispute over sanctions was the deal breaker. Trump said he walked away from his second summit with Kim Jong Un because Kim demanded the U.S. lift all of its sanctions, a claim that North Korea's delegation called a rare news conference in the middle of the night to deny.
The Associated Press contributed to this report.
Source: Fox News World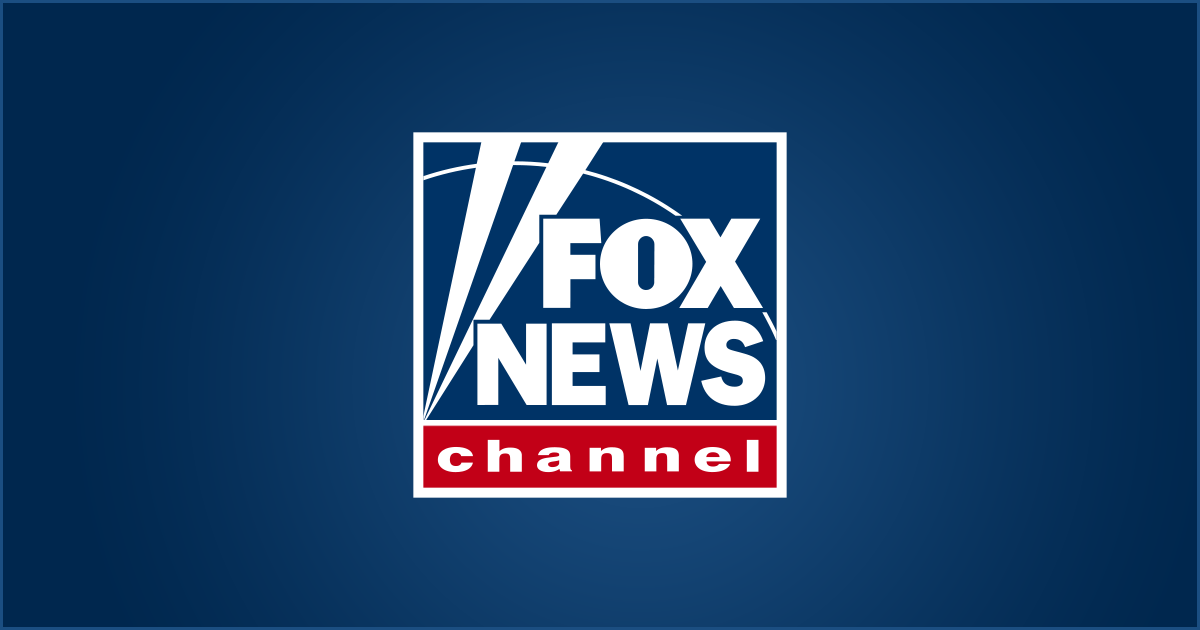 MEXICO CITY – Mexico's lower house has passed a measure that would overturn contentious elements of a 2013 education reform that was a key piece of legislation under then-President Enrique Peña Nieto.
The bill would eliminate teacher evaluations and return some power to unions. It goes to the Senate, where President Andrés Manuel López Obrador's allies have a majority.
López Obrador praised Thursday's vote, saying: "This is one less problem" for the country.
The reform was promoted as an attempt to modernize education in Mexico. It imposed exams and evaluations on teachers and stripped unions of their longtime influence over hiring, salaries and promotions of teachers.
Critics of the reform said it failed to account for regional and historic inequalities. López Obrador had campaigned on overturning it during last year's presidential race.
Source: Fox News World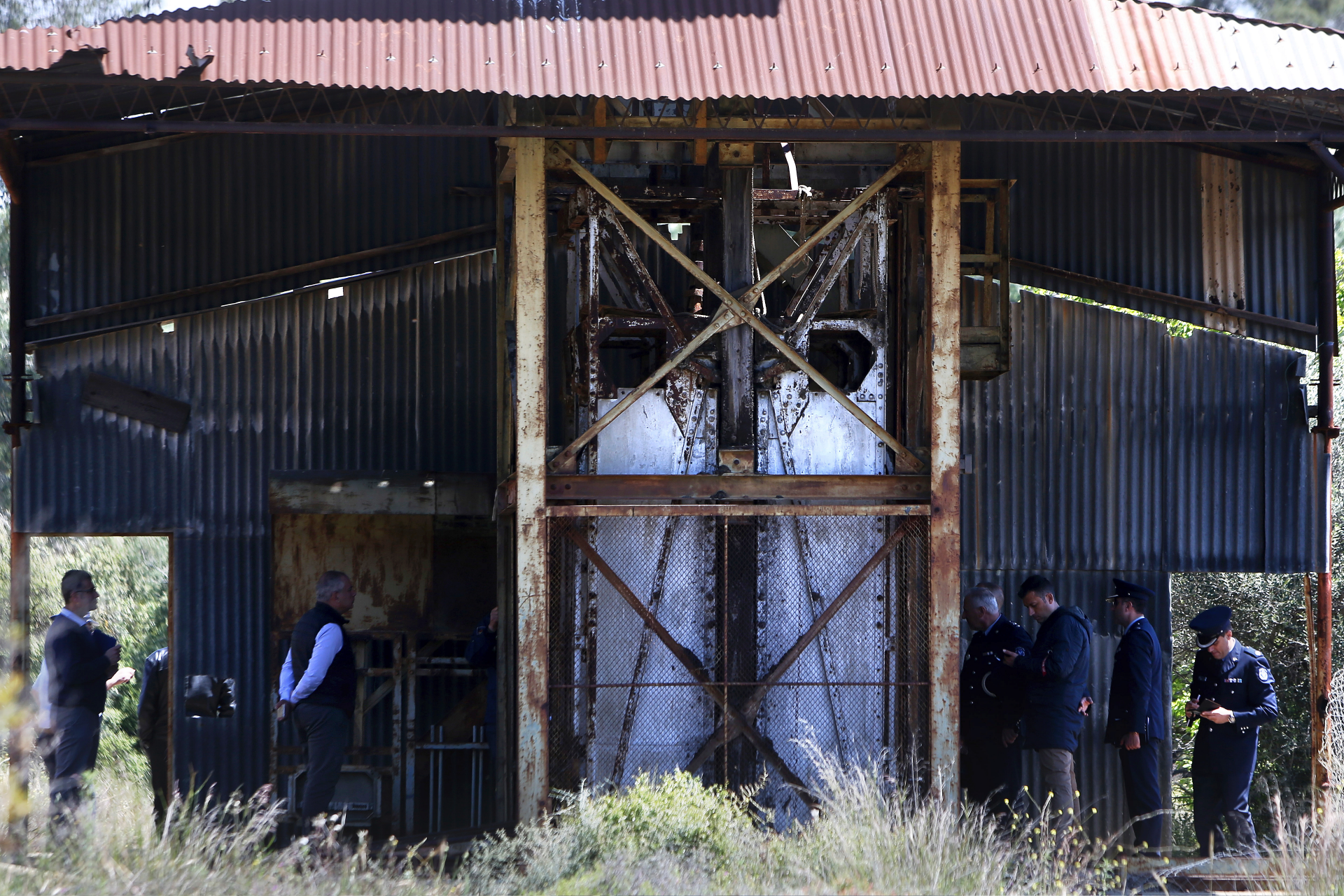 NICOSIA, Cyprus – The Latest on the slayings of Filipino women in Cyprus: (all times local):
7:30 p.m.
Two law enforcement officials in Cyprus say a double-homicide suspect told investigators he killed seven people, five women and two girls.
A police official said Thursday that the suspect, a 35-year-old army captain, reversed himself Thursday and admitted killing a 31-year-old Filipino woman who went missing in Cyprus in December 2017.
Police previously said the suspect had admitted killing two other women whose bodies were found in an abandoned mine shaft six days apart.
Authorities have been searching for the 6-year-old daughter of the first victim, also from the Philippines. The police official says investigators now think based on the officer's statements that the girl is one of his seven victims.
A second police official confirmed the suspect claimed responsibility for seven killings.
Investigators plan to keep interrogating him to determine if he told the truth.
Both officials spoke on condition of anonymity because they were not authorized to publicly discuss details of the case.
—By Menelaos Hadjiicostis
___
3:07 p.m.
A Cyprus court has extended for another two days the detention of a man suspected in the killings of two women after police connected him to another woman who disappeared 16 months ago.
The state-run Cyprus News Agency said investigators on Thursday told the court that a witness testified the suspect had photographs of 31-year-old Maricar Valtez Arquiola's temporary residence permit that were taken the day she disappeared in December 2017.
The suspect, a 35 year-old Cypriot military officer, admitted to investigators under questioning that he met Arquiola the day before she vanished.
Authorities on Thursday continued searching an abandoned, flooded mineshaft where the body of 38-year-old Marry Rose Tiburcio was discovered on April 14. The body of another unidentified Asian woman was found in the mineshaft six days later.
Tiburcio's 6-year-old daughter remains missing.
Source: Fox News World
Almost anywhere in the world where the United States is pushing back against a despotic or rogue regime – from Iran, Syria and North Korea to Nicaragua, Venezuela, and Sudan – Russia has made no secret of its efforts to step in and provide a lifeline to the other side.
On Wednesday, Russian President Vladimir Putin upped the ante, following a failed February summit between President Trump and North Korea's Kim Jong Un, by hosting talks with the Chairman. While the Kremlin insisted that they are by no means attempting to undermine Trump's diplomatic efforts, many geopolitical analysts argue it's all part of a broader Putin power plan.
"What Putin is trying to build is nothing short of an authoritarian axis, or a group of like-minded states that all share one goal: trying to damage or dilute US power and influence all over the world," Harry J. Kazianis, policy expert and the director of Korean studies at the Center for the National Interest, told Fox News.
KARRY KAZIANIS: PUTIN AND KIM JONG UN SEEK IMPROVED RELATIONS IN SUMMIT
According to James Carafano, Vice President for National Security and Foreign Policy at The Heritage Foundation, its first and foremost a quest to hollow U.S. control over the situation.
"Putin is the ultimate scrounger. He is always looking for ways to show he is relevant and a key player on the international stage. Russia and North Korea have had a relationship for decades, and if there was game-changer that they could have pulled off, they would have done that a long time ago," he said. "Russia's embrace of dictators helps advance its own strategic interests, not least of which is countering U.S. regional goals."
While nothing concrete seems to have stemmed from the Kim meeting itself, with many critics labeling it a show of hot air and optics, many contend that this is merely a piece of a potentially dangerous puzzle. Although still steeped under hefty U.S. sanctions and a troubled economy, Russia's distinction as a permanent member to the U.N Security Council – thus its potent ability to veto resolutions that would otherwise hold rogue regimes accountable for their misdeeds and crimes against humanity – is a ticket highly coveted by leaders under fire to retain power.
"For Putin, the meeting underscores Russia as a great power, as well as having a long and deep relationship with North Korea," said John Wood, analyst and author of "Russia, the Asymmetric Threat to the United States." "Sticking it to the U.S. over its inability to get a deal done is merely icing on the cake."
And while Russian foreign policy staunchly centers on the notion of sovereignty and the idea that outside countries should stay out of meddling in internal affairs, it also perceives itself as a mediator and broker of peace in places like Syria, Afghanistan and possibly Venezuela if the U.S. gets its wish in driving Nicolas Maduro out of power.
WHY RUSSIA, CHINA ARE FIGHTING U.S. PUSH AGAINST VENEZUELA'S MADURO
But it is not only outlier governments that Russia has routinely propped up. The Kremlin too has aligned itself with various rebel factions, including the likes of the Taliban in Afghanistan, which Moscow in recent years came to consider a national security ally fighting burgeoning threats such as ISIS coming closer to its doorstep.
Then there is the matter of Russia's 2014 annexation of Crimea from the Ukraine and support of separatist fighters elsewhere in the bordering country, of which the U.S. and much of the international community has rallied vehemently against, yet Russia has remained resolute in digging its heels in for the long-haul.
TRUMP TEAM VOWS TO HIT BACK AGAINST RUSSIA AND CHINA'S 'POLAR SILK ROAD' WITH ARCTIC DEFENSE STRATEGY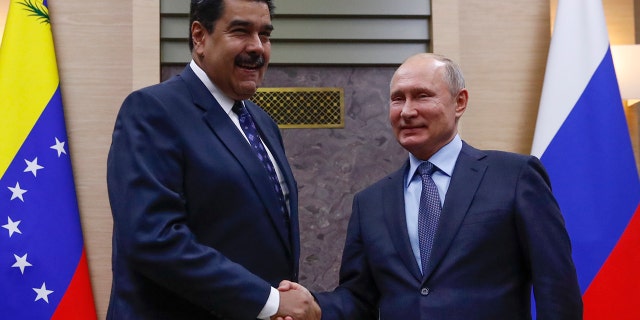 Other experts also view the incessant Russian involvement against U.S. positions as an image issue. While it has been almost 30 years since the Cold War came to an end and the Soviet Union crumbled, the quest to climb back into the ranks of global power status is one that defines Putin's ambitions and cements his popularity in the homeland.
"All of these political decisions are a form of Russian nation building. This is Russia's desire to show its importance in the geopolitical sphere. It's really a post-Soviet search for identity and the construction of Russia as a player on the world stage," noted Vitali Shkliarov, a Russia-U.S. political analyst. "This is not a play or a desire to start a war, but rather a pathway to greater importance. Of course, a major tool in this plan is the distortion and destabilization of the West in order that Russia will not appear like a failing or collapsing state."
Dan Hoffman, former CIA Chief of Station and Fox News contributor, concurred that Putin himself is deeply "nostalgic" of the Soviet era and has set about white-washing history books, but also pointed out that not all interests between the U.S. and Russia are out of sync.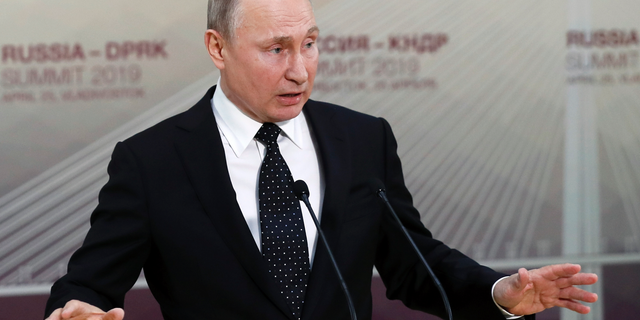 "We have lots of interests which are in common such as counter-terrorism and arms control," he said. "But for Russia, it is a zero-sum game. When the U.S. is strong, Russia is going to feel weak."
Yet whether or not Putin's apparent long-term plan of global supremacy will come to fruition, is yet to be determined.
"Moscow has undertaken a major military modernization project that has shifted the balance of military power in key regions – undermining American security and increasing the chances America will confront a military conflict we could struggle to win," said Brad Bowman, Senior Director of the Center on Military and Political Power at the Foundation for Defense of Democracies. "Putin's success or failure will depend primarily on how the U.S. and our allies respond. If we restore U.S. military supremacy, strengthen our alliances, and reassert American international leadership, I am optimistic. If not, we could find ourselves in costly conflicts we could have prevented."
Source: Fox News World
Filipino President Rodrigo Duterte isn't done with the dramatics just yet.
Though his government is walking back threats of war, the f-bomb dropping leader is now vowing to sever diplomatic ties with Canada if it doesn't retrieve 2,000 tons of trash that was accidentally sent to Manila in 2013 and 2014.
"The 70 years of diplomatic relations between the two countries will be put to naught if Canada will not act with dispatch and finality the resolution of this undiplomatic episode to which we take outrage," presidential spokesperson Salvador Panelo, who also acts as chief presidential legal counsel, said in a statement.
CANADA-PHILIPPINES TRASH WAR: WHO WOULD WIN IF DUTERTE ACTUALLY FOLLOWED THROUGH WITH HIS THREAT?
He added that Canada can't "dilly dally" on picking up the trash that purportedly contains household garbage and used adult diapers.
"It must retrieve them pronto or we throw them back to its shores," Panelo added.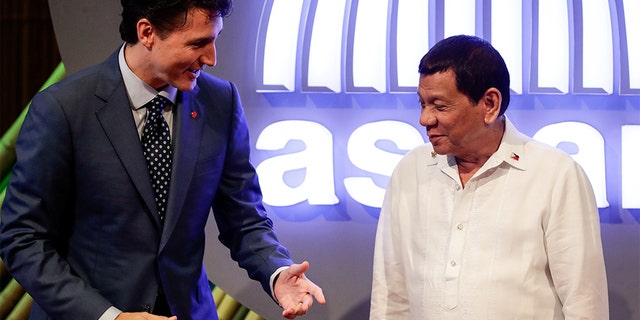 Thursday's threats to cut ties comes two days after Duterte said he would declare war on the North American nation if they didn't clean up their mess. The nation's unconventional leader went all-in on Canada, slamming them during a televised meeting with local officials after visiting earthquake-hit Pampanga province, north of Manila.
PHILIPPINES' DUTERTE GIVES CANADA 1 WEEK TO TAKE BACK GARBAGE OR 'WE WILL DECLARE WAR'
"I want a boat prepared. I'll give a warning to Canada maybe next week that they better pull that thing out or I will set sail to Canada and pour their garbage there," Duterte said, adding he would ask Canadian officials to "prepare a grand reception."
"Celebrate because your garbage is coming home," he said. "Eat it if you want to."
Despite the soundbites, Duterte's Defense Secretary Delfin Lorenzana chalked up the threats of war to a "figure of speech."
"It's a figure of speech meant to dramatize his extreme displeasure," he told reporters Wednesday night. "But if it were me, I would run after the importer of the garbage."
CLICK HERE FOR THE FOX NEWS APP
The Canadian Embassy in Manila has said it was "strongly committed to collaborating with the government of the Philippines to resolve this issue."
Source: Fox News World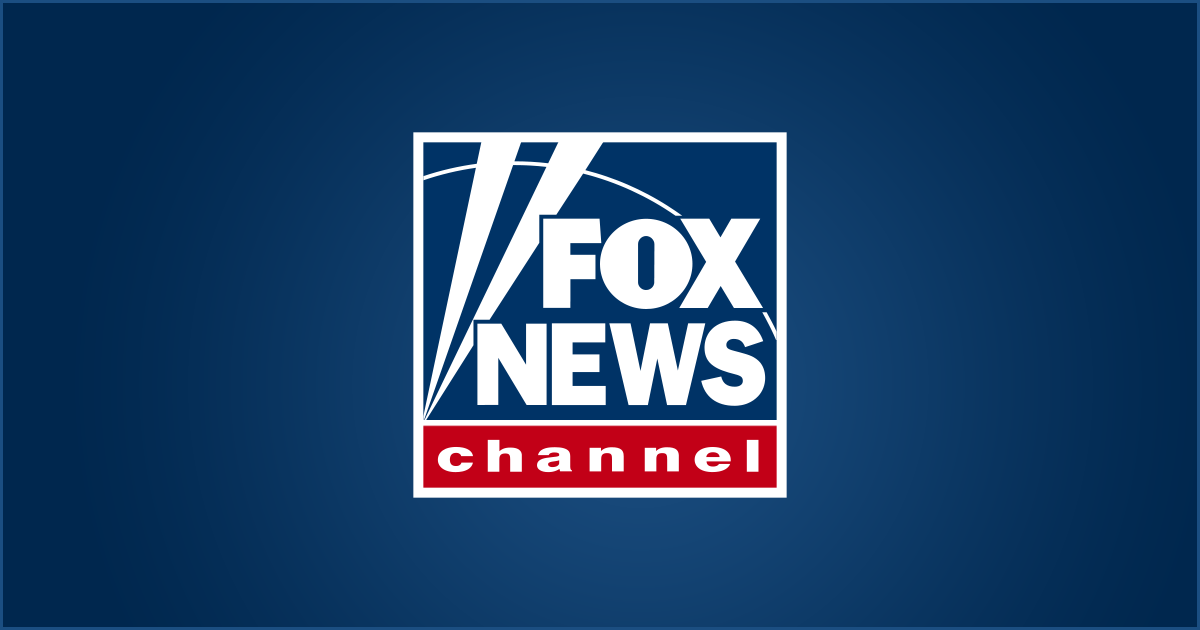 KATHMANDU, Nepal – A Malaysian climber has been recovered alive near the summit of Mount Annapurna in Nepal two days after he went missing.
The head of Seven Summit Treks, Mingma Sherpa, says climber Wui Kin Chin was spotted by a search party in a helicopter and was being taken by four rescuers to the closest camp on Thursday.
Sherpa, whose company organized the trek, says Chin appears to be fine but is not in a condition to walk.
Chin was a part of a 13-member expedition led by a French climber and was separated from the others while descending from the treacherous peak.
The 8,091-meter (26,545-foot) Mount Annapurna is the ninth tallest mountain in Nepal and the 10th tallest in the world.
Source: Fox News World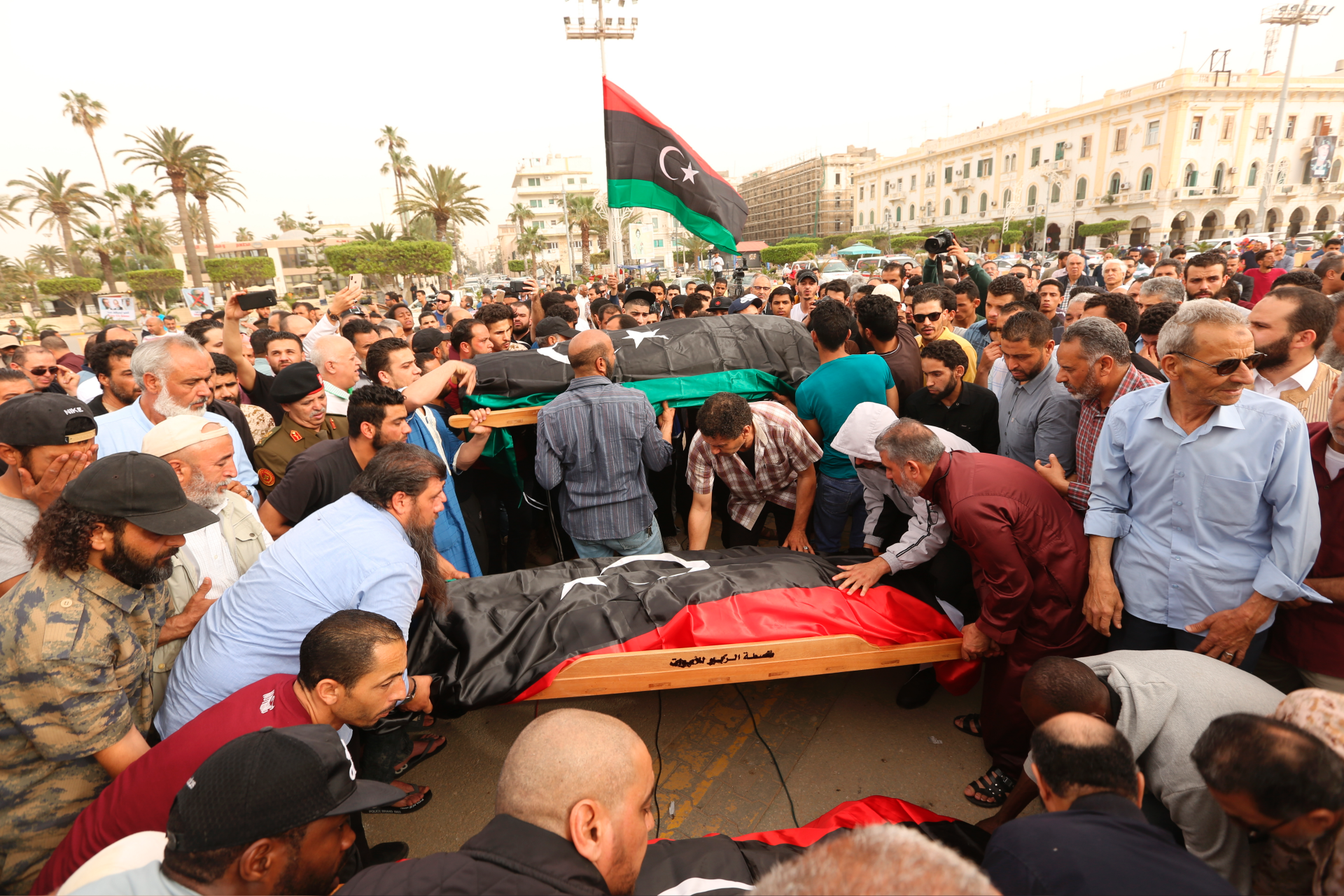 UNITED NATIONS – Libya's U.N.-supported government is asking the Security Council to appoint a "fact-finding mission" to investigate alleged violations by the forces attacking the capital.
Ambassador Elmahdi Elmajerbi said in an April 18 letter to the council president circulated Thursday that the violations include "the killing and displacement of civilian citizens, the destruction of public and private properties, the recruitment of children and involving them in wars and hostilities."
It also cited "targeting the civilian neighborhoods and populated areas and exposing them to heavy artillery and Grad missiles."
Forces loyal to Field Marshal Khalifa Hifter launched an offensive in Tripoli earlier this month, and are battling militias loosely allied with the U.N.-supported government.
The U.N. health agency says the fighting has killed more than 270 people, including civilians, and wounded nearly 1,300.
Source: Fox News World
A six-year-old German boy led Spanish police Wednesday to a cave on the Canary island of Tenerife where they found the bodies of his mother and 10-year-old brother after apparently escaping his father and being found by hikers.
Authorities said the boy was spotted on Tuesday alone near the town of Adeje, covered in dirt and crying on the path. It is believed the boy had spent about 5 hours wandering alone before he was spotted, El Pais reported.
The hikers took the boy, who doesn't speak Spanish and appeared to be in shock, to the Civil Guard station where a local resident helped translate.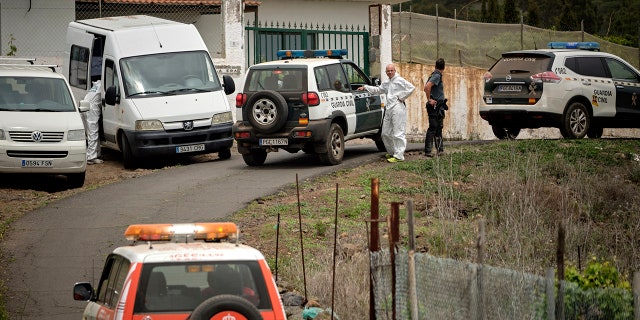 The boy, which the Spanish newspaper identified as Jonas, told authorities through a translator that his father had led him and his family to a cave and attacked him. He said he was able to escape after seeing large quantities of blood.
FORMER MARINE ARRESTED IN RAID AT NORTH KOREAN EMBASSY IN SPAIN
Civil Guard arrested the 43-year-old father, who is also German and identified as Thomas Handrick by El Pais, in an apartment in downtown Adeje, a town of 43,000 residents in southwestern Tenerife.
He reportedly refused to say where the rest of his family was and became violent during the arrest. Handrick reportedly had scratch marks and injuries at the time of his arrest.
On Wednesday, a search party of more than 100 emergency workers and police, aided by helicopters, was sent out to find the boy's missing son and mother.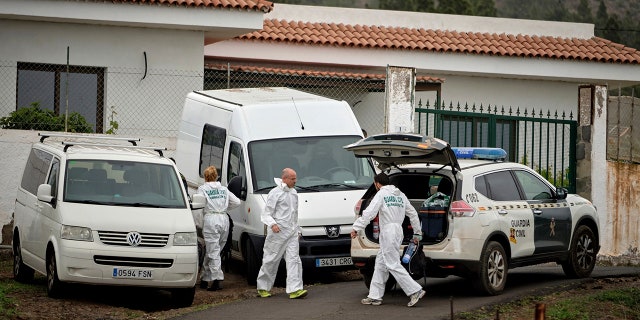 The bodies of Shylvia, 39, and her 10-year-old son were located Wednesday afternoon in a cave between two ravines at the base of the Teide volcano, which towers over Tenerife Island.
The bodies had signs of violence, El Pais reported, citing anonymous investigation sources.
ALLEGED ISIS TERROR CELL BUSTED IN EUROPE, IRAQI MAN SUSPECTED OF CARRYING OUT 2 UNSUCCESSFUL GERMAN TRAIN ATTACKS
The mother and children had traveled from Germany to the Canary island on Monday to visit the father, who was living on there as a cook, according to the newspaper.
A local court that specializes in crimes against women has taken charge of the case and sealed the investigation, the Associated Press reported.
The volcanic Tenerife island in the Atlantic Ocean is a popular holiday destination. Adeje officials declared three days of mourning and maintained a minute of silence at noon on Thursday in tribute to the victims.
CLICK HERE TO GET THE FOX NEWS APP
Violence against women is a persistent problem in Spain, where more than 990 women have died at the hands of their partners or former partners since 2003, when official Spanish records on such slayings began.
The Associated Press contributed to this report.
Source: Fox News World
---