fox-news/entertainment/genres/faith
Two days after an off-campus house party near Tennessee State University erupted in gunfire, one woman who claims to be among the seven people wounded took to Twitter to thank God for her new lease on life.
"God isn't done with me yet," the woman, identified by the Twitter handle @kay_nash, wrote.
"Two nights ago I was shot 4 times at party," Kay writes in a post dated Tuesday. "One of the bullets was an inch away from hitting an artery but obviously God isn't done with me yet."
As of early Wednesday, the post had been retweeted 3,600 times and collected 20,000 likes.
UNC CHARLOTTE: SUSPECT IN DEADLY CAMPUS SHOOTING ID'D, FAMILY SAYS HE IS STUDENT
Metro Police say the seven people were injured at a Northern Nashville home early Sunday after two groups of men got into an argument and began shooting at each other. Officers responded around 2 a.m. where dozens of people had gathered in a backyard for a house party, police said.
"Thank you to everyone who reached out and prayed for me," @kay_nash continues in her post, including two images — a selfie of her flashing a peace sign while in a hospital bed, and a screenshot of a local media report about the shooting. "I'm just so grateful to be alive. I swear this is my testimony."
Six females and one male — all between ages 19 and 22 — were transported to a hospital Sunday morning, WTVF-TV reported. It was not immediately revealed if the victims were university students. Fisk University is also located a short distance away.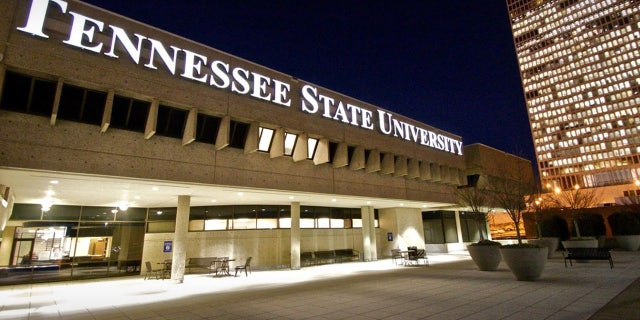 Five of those injured were brought to Vanderbilt University Medical Center, while the remaining two were treated at Saint Thomas Midtown Hospital. All seven suffered non-life-threatening injuries, WTVF reported.
CLICK HERE FOR THE FOX NEWS APP
One of the suspects was described as a black man in his late teens or early 20s with dreadlocks and blonde highlights. He was wearing an orange T-shirt and light blue jeans.
Anyone with information is urged to call Metro Police at 615-862-8600.
Source: Fox News National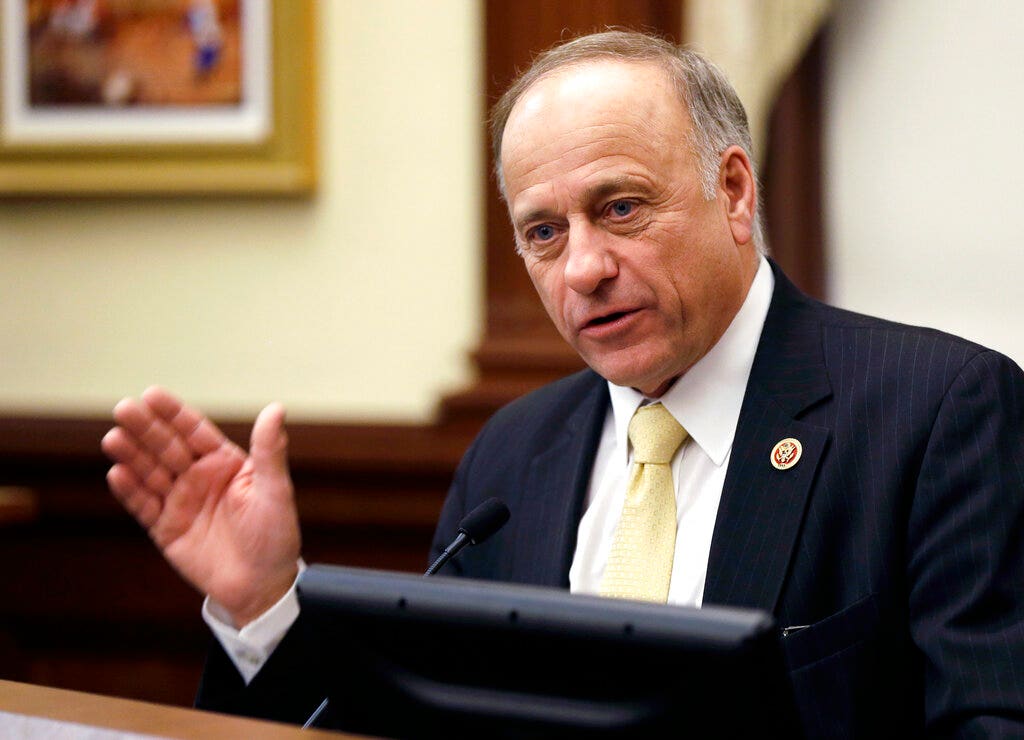 Congressman Steve King, R-Iowa, came under fire for comparing the treatment he received from recent controversial remarks to Jesus' suffering.
Rep. King spoke at a town hall in Cherokee, Iowa, Tuesday where he responded to a comment from a pastor who told King she was concerned that "Christianity is really being persecuted, and it's starting right here in the United States," the Des Moines Register reported.
"For all that I've been through and it seems even strange for me to say it but I'm at a certain peace," King answered. "And it's because of a lot of prayers for me. And when I had to step I have to step down to the floor of the House of Representatives, and look up at those 400-and-some accusers — you know we just passed through Easter and Christ's passion — and I have better insight into what He went through for us, partly because of that experience."
The congressman was referring to the scrutiny he came under following his racially charged remarks in a New York Times interview that was published earlier this year.
REP. STEVE KING REMOVED FROM COMMITTEE ASSIGNMENTS AMID 'WHITE SUPREMACIST' CONTROVERSY
"White nationalist, white supremacist, Western civilization — how did that language become offensive?" King asked the newspaper. "Why did I sit in classes teaching me about the merits of our history and our civilization?"
Not too long after, King was stripped of his committee assignments by his fellow House Republicans.
"We will not tolerate this type of language in the Republican Party … or in the Democratic Party as well," House Minority Leader Kevin McCarthy, R-Calif., said at the time. "I watched what Steve King said and we took action."
King insisted that his comments had been "completely mischaracterized" and blasted McCarthy for what King called "a political decision that ignores the truth." He said he would not step down for his position and was planning on running for reelection in 2020.
King's latest comments were slammed by social media users.
CLICK HERE TO GET THE FOX NEWS APP
Jon Cooper, the chairman of the Democratic Coalition Against Trump tweeted, "Steve King says he understands how Jesus Christ felt after months of criticism in the House for King's comments defending white nationalism. No, I'm not friggin' kidding you – he really said that!"
"Oh, that is rich," "Star Trek" star George Takei tweeted.
Comedian Marie Connor tweeted, "Steve King should be charged with victim card fraud."
Former Congressman Joe Walsh wrote, "Uh…no Steve King. Don't compare yourself to Jesus Christ. Don't say you've suffered like Jesus Christ suffered. Please don't do that."
Fox News' Matt Richardson and Chad Pergram contributed to this report.
Source: Fox News Politics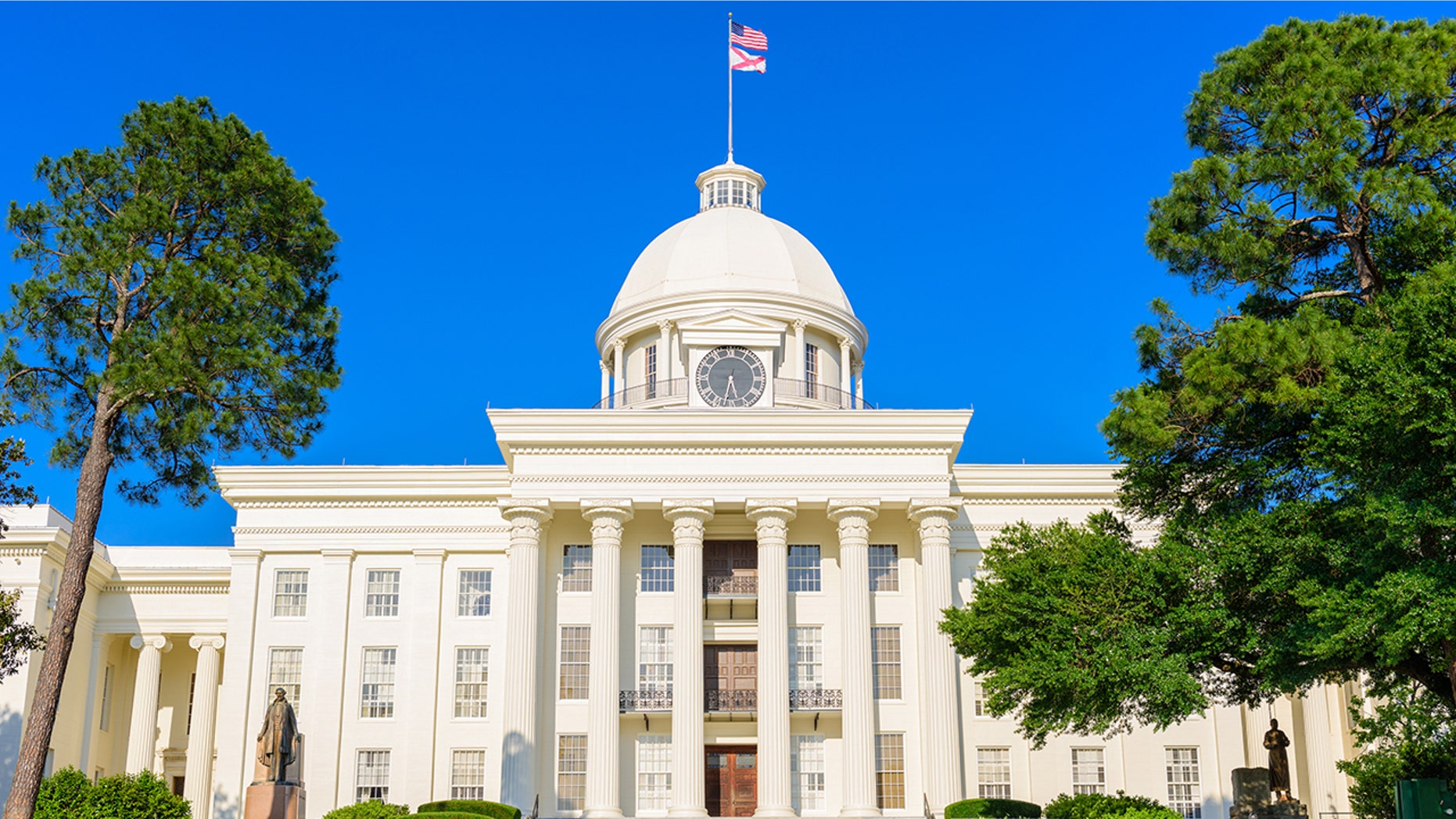 Some Alabama lawmakers want churchgoers to be able to defend themselves in church — so they are proposing a bill that would allow them to be armed while sitting on the pews.
State Rep. Lynn Greer filed a bill this month in the State Legislature called the "Alabama Church Protection Act," which would allow parishioners to carry guns in church.
Al.com reported the Republican state lawmaker said he proposed the bill, HB 36, at the request of a church in his district after shootings in other states.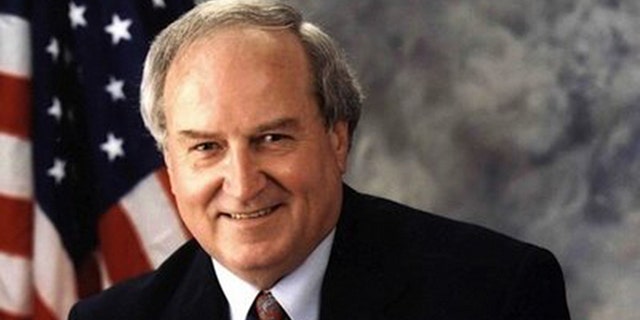 According to the proposed legislation, "a person is not criminally liable for using physical force, including deadly force, in self-defense or in the defense of another person on the premises of a church under certain conditions."
The bill was previously introduced in the State House of Representatives last year and would add churches to the 2006 Stand Your Ground law, which allows someone to use force if they feel their life is threatened, according to Al.com.
VIRGINIA WANTS TO ALLOW GUNS IN CHURCHES IN WAKE OF DEADLY SHOOTINGS
"I think it's a good idea," Birmingham attorney Eric Johnston, who is the president of the Southeast Law Institute, told Al.com. "Small churches don't have the budgets to have a policeman," said Johnston.
In a public hearing last year, members of Moms Demand Action for Gun Sense in America opposed the bill.
CONCEALED CARRY GROUP'S ONLINE GUN-TRAINING EVENT TO FOCUS ON PROTECTING PLACES OF WORSHIP 
The House Judiciary Committee approved the bill last year, but it never made it out of the Legislature, according to Al.com.
CLICK HERE FOR THE FOX NEWS APP
There have been more than a dozen fatal shootings at places of worship around the country since 2012, including November 2017 when Devin Kelley opened fire at the First Baptist Church of Sutherland Springs, Texas, killing 26 people.
The Associated Press contributed to this report.
Source: Fox News Politics
---