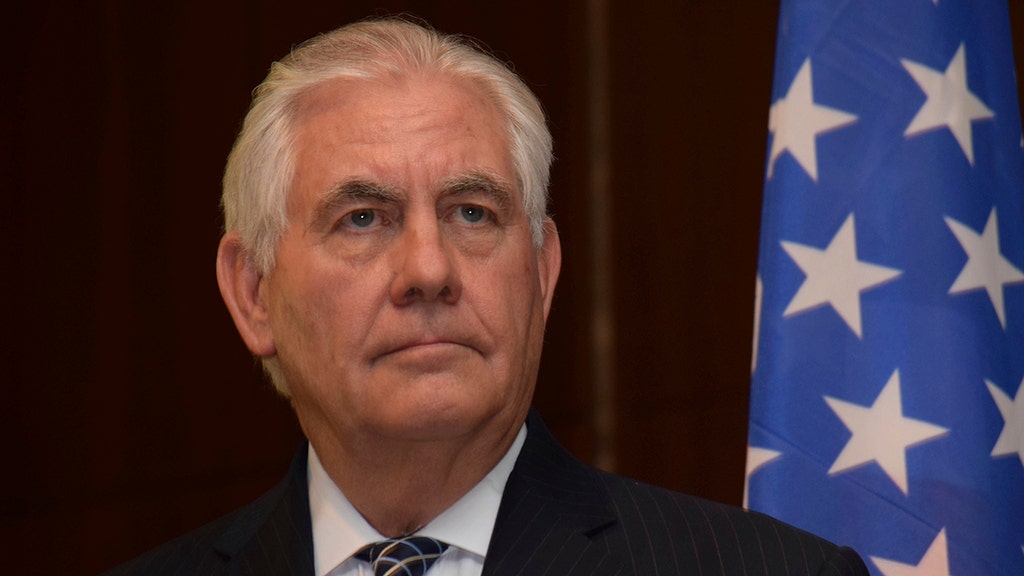 Former Secretary of State Rex Tillerson met with House lawmakers on Tuesday to discuss his tenure in the Trump administration, according to reports.
The former ExxonMobil chief spent seven hours with legislators and staffers from the House Foreign Affairs Committee, the Washington Post reported.
DEMOCRATS FUME AS MCGAHN SKIPS HOUSE HEARING: 'OUR SUBPOENAS ARE NOT OPTIONAL'
A Tillerson spokesperson told the news outlet that the meeting "covered a wide array of topics related to foreign affairs, the operations of the nation's foreign policymaking apparatus and his tenure as Secretary of State."
The White House reportedly knew of the meeting, which was requested by Rep. Eliot L. Engel, D-N.Y., but did not attempt to stop it.
Tillerson, 67, a native of Texas, served as President Trump's first secretary of state from February 2017 until the president ousted him, via Twitter, in March 2018.
Both Tillerson and Trump had a strained relationship. Tillerson said during a fundraiser the two did not share a "common value system" and were "obviously starkly different in our styles."
"When the president would say, 'Here's what I want to do, and here's how I want to do it,' and I'd have to say to him, 'Well, Mr. President, I understand what you want to do, but you can't do it that way. It violates the law, it violates the treaty, you know. He got really frustrated," Tillerson said. "I think he grew tired of me being the guy every day who told him he can't do that and let's talk about what he can do."
CLICK HERE TO GET THE FOX NEWS APP
Tillerson said he told Trump he would be willing to "fight the fight" to change laws in Congress so the president could press forward with his agenda.
Trump, in return, called Tillerson "dumb as a rock" and "lazy as hell," and tweeted that he couldn't get rid of his secretary of state "fast enough."
Source: Fox News Politics
Women's rights attorney Gloria Allred told a gathering in New York City on Tuesday that she nearly bled to death from an illegal abortion in the 1960s after she was raped at gunpoint while on vacation in Mexico.
The disclosure came at a pro-choice rally in Manhattan. The recent passage of pro-life laws and advancement of pro-life proposals in several states has many liberal-leaning states worried that the trend could lead to the Supreme Court overturning Roe v. Wade, the 1973 ruling that legalized abortion in the U.S.
Many conservatives are hoping that President Trump's appointment of justices Neil Gorsuch and Brett Kavanaugh will lead to a ruling in their favor if an abortion case reaches the court in the near future.
MISSISSIPPI FEDERAL JUDGE TO HEAR CASE ON STATE'S NEW FETAL HEARTBEAT LAW
Allred spoke in graphic detail about the procedure she underwent.
"I had to get a back-alley abortion in a bathtub from a person who was not licensed," she said. "They were just doing it for the money."
She explained that she didn't realize she was pregnant until she returned to the U.S., where abortion was still illegal in most states.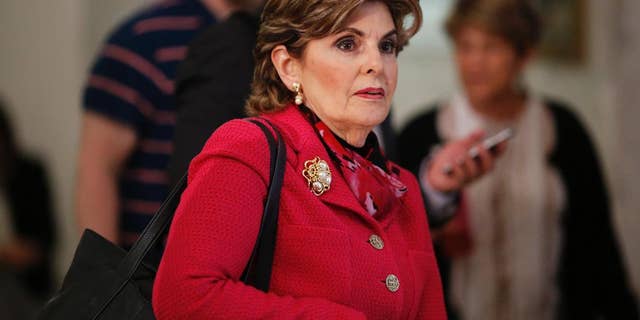 Allred said that when she began hemorrhaging during the procedure, the person performing the abortion told her it was "your problem now."
"The only time a hospital would admit a woman like me was if she was bleeding to death from an abortion," Allred said. "The nurse told me, 'This should teach you a lesson.'
"It taught me abortion should be safe, legal, and accessible!" she concluded, according to the Daily Beast.
But state legislatures and governors in several states — including Mississippi, Kentucky, Ohio and Georgia — don't seem to share Allred's view on abortion. They have signed bans on the procedure once a fetal heartbeat is detected.
Alabama's Gov. Kay Ivey on May 15 signed into law a bill that makes abortion a felony in the state in nearly all cases, without exceptions for incest or women who were raped.
"This legislation stands as a powerful testament to Alabamians' deeply held belief that every life is precious and that every life is a sacred gift from God," Ivey said in a statement.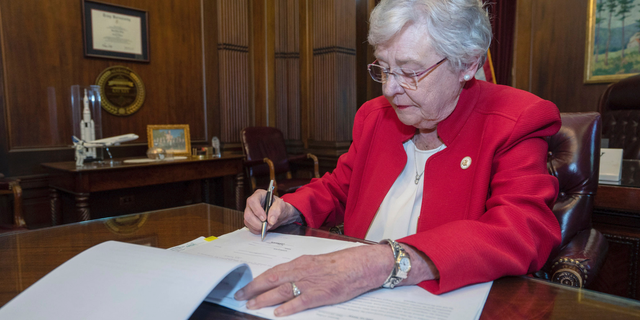 "This legislation stands as a powerful testament to Alabamians' deeply held belief that every life is precious and that every life is a sacred gift from God."

— Alabama Gov. Kay Ivey
Also at the New York rally was Mayor Bill de Blasio, who spoke just days after announcing his presidential candidacy. The Democrat claimed "women will die" as a result of the new laws passed in the Southern states.
CLICK HERE TO GET THE FOX NEWS APP
"New York City respects women, honors the rights of women, but in some other states we see these bans that try and take away rights that were fought for, for so long," de Blasio said, according to New York City's 1010 WINS radio.
"These leaders who think they can turn back the clock, let's just tell them this: Hands off, hands off the bodies of women, hands off the rights of women."
The Associated Press contributed to this report.
Source: Fox News Politics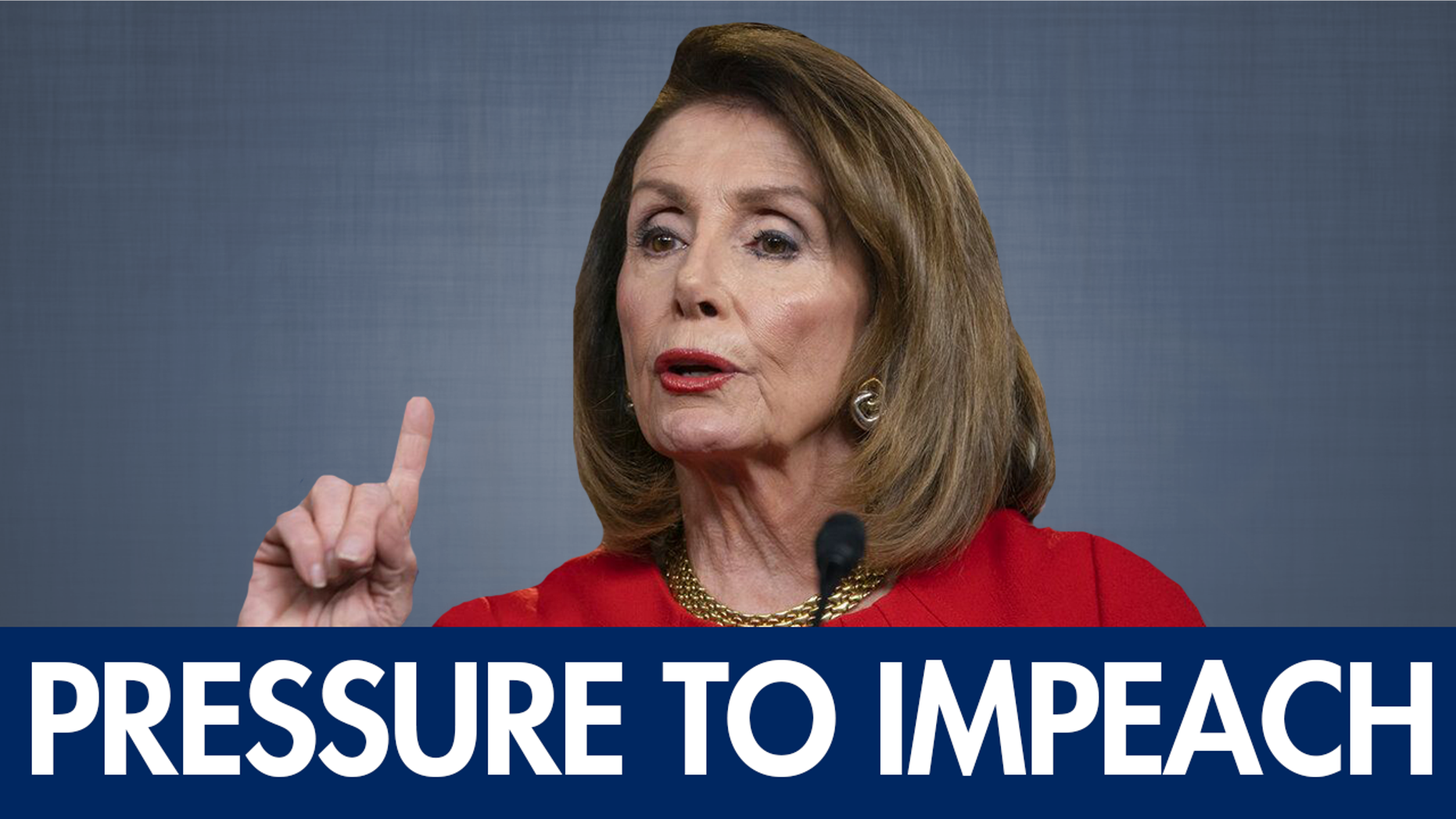 Good morning and welcome to Fox News First. Here's what you need to know today …
Pelosi facing increasing pressure to support impeaching Trump
House Speaker Nancy Pelosi is scheduled to have a special caucus-wide meeting of House Democrats on Wednesday morning as she faces growing calls within her party to impeach President Trump. Prior meetings involving Pelosi and top Democrats have escalated into heated exchanges, with the party torn over how to address Trump controversies. Pelosi has been reluctant to support impeaching Trump and has warned Democrats that impeachment could distract from the focus needed to win in the 2020 presidential election.
The House speaker has also warned colleagues that voters may not support impeaching Trump and that the party could suffer voter backlash if Trump was ultimately acquitted in the Republican-led Senate. Still, former White House counsel Donald McGahn's refusal, on Trump's orders, to appear at a hearing before the House Judiciary Committee on Tuesday has escalated tension between congressional Democrats and the Trump administration. A growing number of Democrats say they are dealing with a "lawless president" and that impeachment, not numerous investigations, may be the only way to hold the president accountable.
Joe Frontrunner versus 'Crazy Uncle Joe'
Joe Biden might be leading the race for his party's nomination now, but the former vice president is a "walking time bomb" and has to perform a "high-wire act" if he is to emerge from the crowded Democratic field in first place, according to Brit Hume, Fox News' senior political analyst. "I like Biden on a personal basis, but I think he is a walking time bomb," Hume said. "I think his age is an issue, I'm the same age as he is, my age is an issue, I think his is too… the filters don't work as well, the memory isn't as sharp. Hume made the comment while discussing Biden's 2020 prospects on the latest episode of the Fox News podcast, "The Candidates with Bret Baier."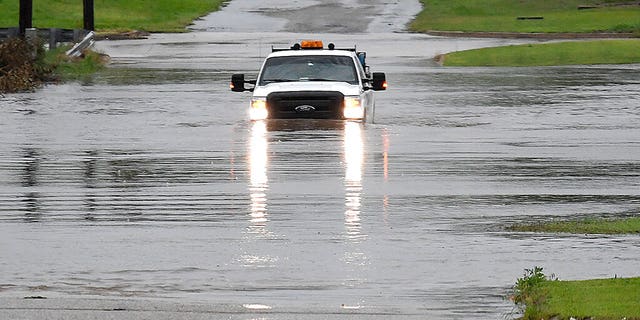 Dozens of tornadoes slam the Midwest
Dozens of storms and tornadoes in the Midwest on Tuesday damaged multiple buildings — including a racetrack grandstand — but were expected to weaken by Wednesday. Missouri and parts of Illinois already have been hit with severe weather in the second consecutive day of severe storms and were blamed for at least two deaths. St. Louis was largely spared from the powerful storm system, but baseball's St. Louis Cardinals called off their Tuesday game against their cross-state rivals, the Kansas City Royals, as the rumbling of an approaching storm could be heard downtown. The city's Lambert Airport shut down for an hour Tuesday but resumed flights a short time later.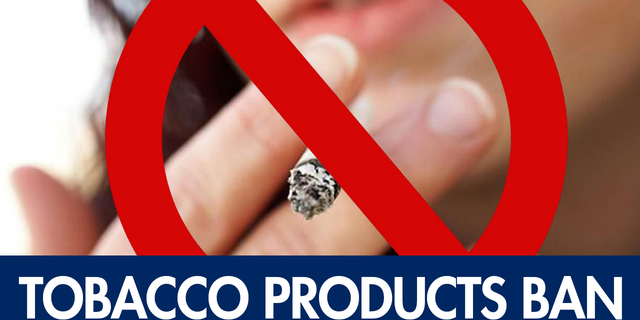 Beverly Hills tobacco ban advances
The exclusive community of Beverly Hills, Calif., took a step Tuesday toward becoming the first city in the United States to ban the sale of tobacco products. The city council approved an ordinance that would ban the sale of cigarettes, cigars and other tobacco products at all retail locations within the tony Southern California city, including gas stations, convenience stores, pharmacies and newsstands. However, hotels and several high-end cigar lounges — including the Grand Havana Room, Arnold Schwarzenegger's favorite cigar club – would be exempt from the rule. The second reading and final vote on the ordinance is expected to take place in early June. If passed, the ordinance will be reviewed by the council in three years. Beverly Hills wasn't the only place to make history Tuesday: Washington state Gov. Jay Inslee signed a bill into law that allows the composting of human bodies as an alternative to burials and cremations.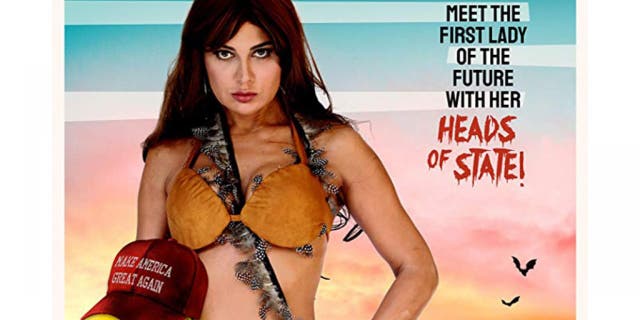 Cannes film poster depicts decapitated Trump
A B-movie poster courted controversy at the Cannes Film Festival's Market by featuring a bikini-clad woman resembling first lady Melania Trump holding two decapitated heads — one of them a President Trump-like character wearing a "Make America Great Again" cap. The poster, for a 90-minute sci-fi thriller called "When Women Rule the World," featured the tagline: "Meet the first lady of the future with her HEADS OF STATE!" The film was being promoted at the Cannes Market, part of the international film festival held each May in France.
CLICK HERE TO GET THE FOX NEWS APP.
TODAY'S MUST-READS
Beto O'Rourke peddles false claim that Trump called asylum-seekers 'animals.'
AOC says growing this vegetable in community gardens is 'colonial.'
Whitney Houston may go on tour as a hologram.
MINDING YOUR BUSINESS
Trump prepares another round of farmer aid as US-China trade tensions escalate.
GM, Ford are shrinking their workforces. Here's why.
Retail Apocalypse: These big retailers closing stores, filing for bankruptcy.
#TheFlashback: CLICK HERE to find out what happened on "This Day in History."
SOME PARTING WORDS
Watch Laura Ingraham outline how extreme Democrats have become in the absence of an agenda to counter President Trump's policies.
Not signed up yet for Fox News First? Click here to find out what you're missing.
CLICK HERE to find out what's on Fox News today!
Fox News First is compiled by Fox News' Bryan Robinson. Thank you for joining us! Have a good day! We'll see you in your inbox first thing Thursday morning.
Source: Fox News National
A New York City tourist was rushed to the hospital in critical condition Monday after a tree branch crashed down on her in Washington Square Park, fracturing her skull and spine.
Penny Chang, 55, of Charlottesville, Va., was sitting on a bench with her 19-year-old son on the west side of the 9.75-acre park in the Greenwich Village neighborhood when police say a 35-foot branch snapped from a London plane tree and hit her.
BILLBOARD IN TIMES SQUARE BURSTS INTO FLAMES, BUT NO INJURIES ARE REPORTED AMID MASSIVE CROWDS
The incident occurred around 7:40 p.m., New York Daily News reported. Her son was not harmed.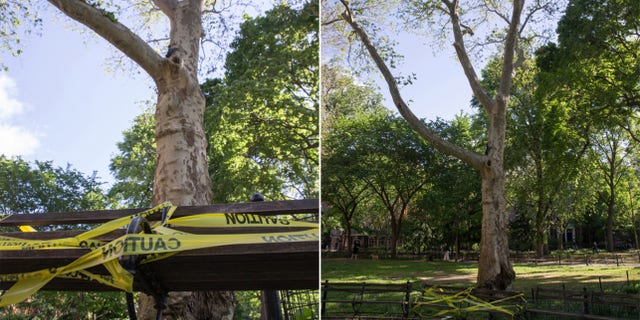 The woman was in critical but stable condition at the Bellevue Hospital intensive care unit Tuesday evening, the New York Post reported. In addition to her skull and spinal injuries, she also suffered a laceration to the back of her head.
The city Parks Department inspected the tree Tuesday morning and reported signs of a fungus called massaria, which the agency believes caused the limb to fall. The tree was last inspected in July 2017 and deemed to be in fair condition. The tree was last pruned the following month in August 2017, the department said.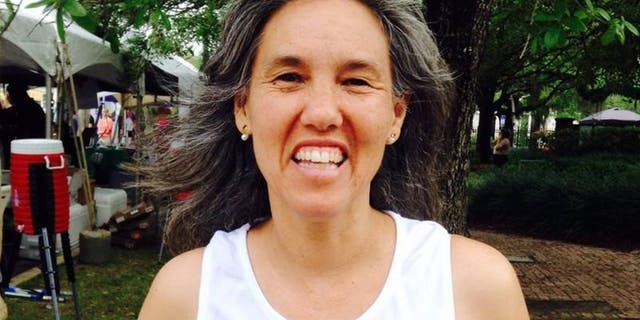 CLICK HERE TO GET THE FOX NEWS APP
"We will conduct further inspections of the tree, and surrounding trees, and will address accordingly," agency spokeswoman Crystal Howard said without providing any further details about how often trees are normally inspected for safety reasons at the public park.
Source: Fox News National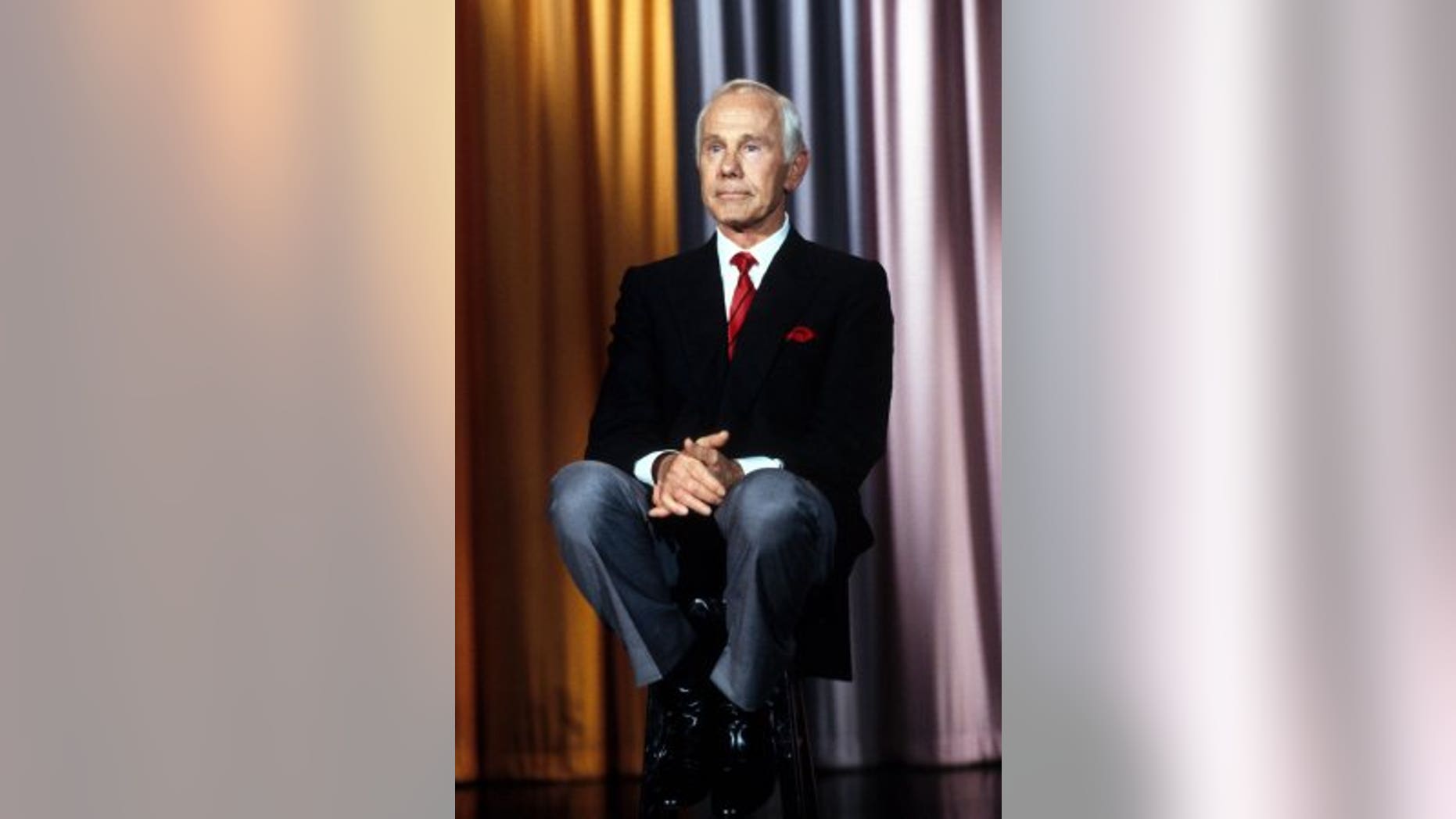 On this day, May 22 …
1992: Johnny Carson hosts NBC's "Tonight Show" for the final time after a 30-year reign. (Jay Leno would take over as host three days later.)
Also on this day:
1868: Members of the Reno Gang make off with $96,000 in loot in a train robbery near Marshfield, Ind.
1955: Jack Benny completes his last live network radio show after a 23-year run.
1960: An earthquake of magnitude 9.5, the strongest ever measured, strikes southern Chile, claiming some 1,655 lives.
1964: President Lyndon B. Johnson, speaking at the University of Michigan, outlines the goals of his "Great Society," saying that it "rests on abundance and liberty for all" and "demands an end to poverty and racial injustice."
1981: "Yorkshire Ripper" Peter Sutcliffe is convicted in London of murdering 13 women and sentenced to life in prison.
1998: A federal judge rules that Secret Service agents could be compelled to testify before a grand jury in the Monica Lewinsky investigation.
2001: Ford Motor Co. says it plans to spend more than $2 billion to replace up to 13 million Firestone tires on its vehicles because of safety concerns.
2011: A tornado devastates Joplin, Mo., with winds up to 250 mph, claiming at least 159 lives and destroying about 8,000 homes and businesses.
2014: The U.S. House of Representatives passes legislation to end the National Security Agency's bulk collection of American phone records. (However, the USA Freedom Act would be later blocked in the Senate.)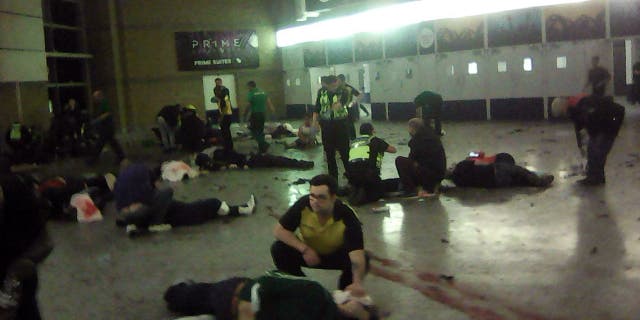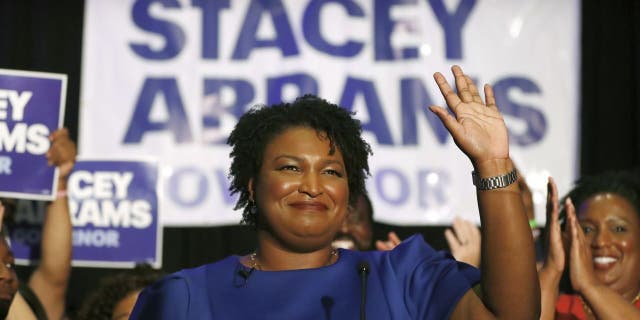 2018: Stacey Abrams wins Georgia's Democratic gubernatorial primary, making her the first woman nominee for Georgia governor from either major party. (Abrams, seeking to become the nation's first black female governor, would be defeated in November by Republican Brian Kemp.)
Source: Fox News National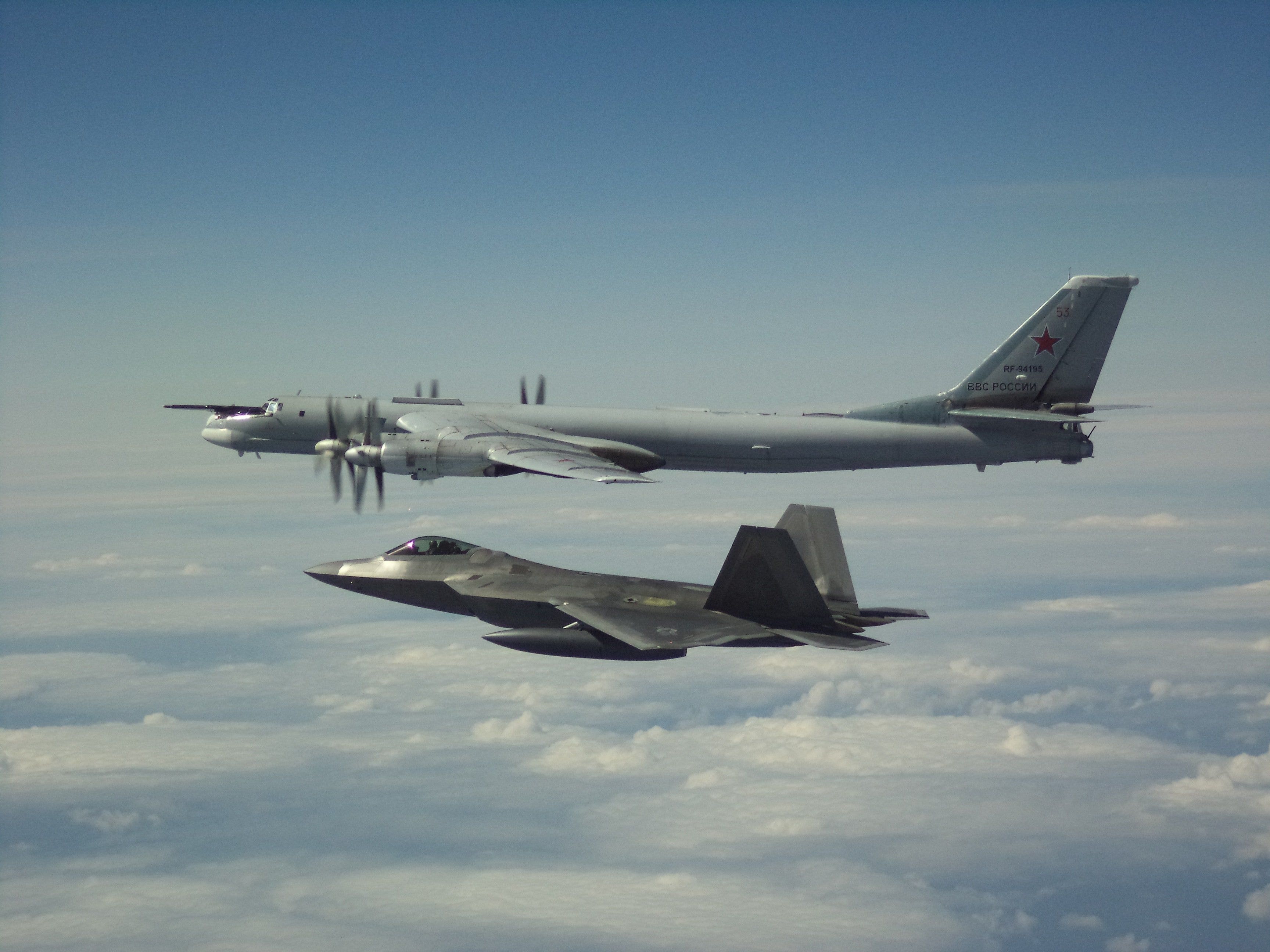 Russian "Bear" bombers flew near Alaska under fighter escort for the second time in two days.
The North American Aerospace Defense Command (NORAD) said that it had to scramble two pair of U.S. F-22 fighter jets to intercept the Russian formation on Tuesday.
"The Russian aircraft remained in international airspace and at no time entered U.S. or Canadian sovereign airspace," NORAD said in a statement posted on social media.
It's not immediately clear how close the Russian bombers came to the United States.
RUSSIAN BOMBERS FLY NEAR ALASKA COAST, US MILITARY SAYS
The incident occurred just a day after four nuclear-capable Russian bombers and two Russian fighter jets were intercepted off the west coast of Alaska by U.S. aircraft.
NORAD said Monday that its early warning system identified the four Tupolev Tu-95 bombers and two Su-35 fighters entering the Alaskan Air Defense Identification Zone, but noted that the Russian aircraft never entered American or Canadian airspace.
CHILLING WORLD WAR III 'WARGAMES' SHOW US FORCES BEING CRUSHED BY RUSSIA, CHINA
The statement said two of the Russian bombers initially were intercepted by one pair of F-22 fighter jets, while another pair of F-22s intercepted the other two bombers and the Su-35s later on. Further details of the encounter were not provided.
Russia's Ministry of Defense said on Twitter Tuesday that the U.S. planes accompanied the Russian aircraft along part of their route.
Russia resumed long-range bomber patrols in 2007 and has averaged up to 7 flights a year, according to NORAD.
CLICK HERE TO GET THE FOX NEWS APP
The U.S. Air Forde regularly flies bombers and reconnaissance aircraft near Russia throughout the year. In March, four B-52 bombers flew over the Baltic Sea in Europe.
Fox News' Lucas Tomlinson and Samuel Chamberlain contributed to this report.
Source: Fox News National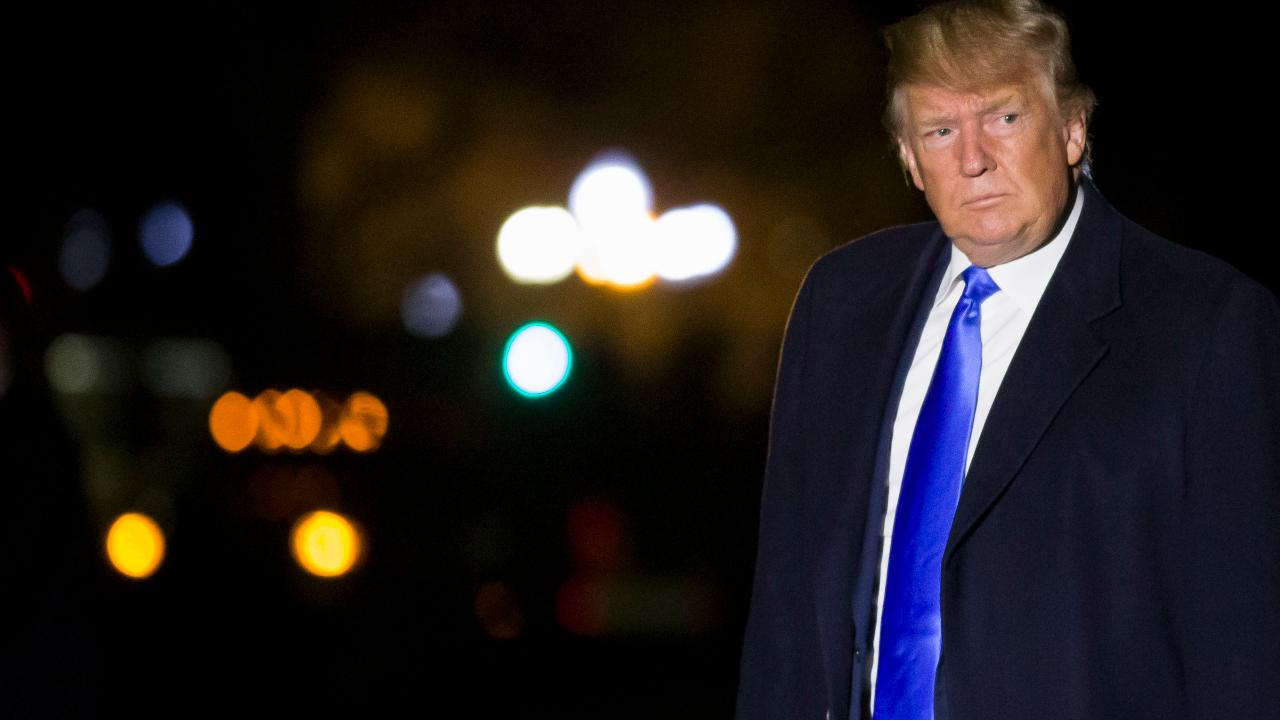 Just days after Treasury Secretary Steven Mnuchin said he would not comply with a House Democratic subpoena for President Trump's tax returns, a confidential draft IRS memo obtained by The Washington Post called the disclosure "mandatory," unless the president asserts his executive privilege.
MNUCHIN SAYS HE WON'T COMPLY WITH SUBPOENA FOR TRUMP'S TAX RETURNS
The paper published the 10-page memo that does not mention Trump by name, but appears to add new pressure on the administration.
Mnuchin has been resisting House Democrats' request for Trump's tax returns on the grounds that such request "lacks a legitimate legislative purpose" and said his department will not "disclose the requested returns and return information."
Ways and Means Committee Chairman Richard Neal, a lawmaker from Massachusetts, insisted that the committee is looking into the effectiveness of IRS mandatory audits of tax returns of all sitting presidents, a way to justify his claim that the panel has a potential legislative purpose.
But the IRS document says the law "does not allow the Secretary to exercise discretion in disclosing the information provided the statutory conditions are met" and directly rejects the reason Mnuchin has cited for withholding the information.
"[T]he Secretary's obligation to disclose return and return information would not be affected by the failure of a tax writing committee … to state a reason for the request," it reportedly reads, adding that the "only basis the agency's refusal to comply with a committee's subpoena would be the invocation of the doctrine of executive privilege."
"[T]he Secretary's obligation to disclose return and return information would not be affected by the failure of a tax writing committee … to state a reason for the request."

— IRS memo
HOUSE DEMOCRAT SUBPOENAS MNUCHIN, IRS FOR TRUMP'S TAX RETURNS
The paper said the IRS said the draft memo – titled "Congressional Access to Returns and Return Information" – did not represented the IRS' "official position." It was not signed.
The standoff between the Congressional Democrats and the administration is likely to lead to a court battle, with Trump reportedly indicating that he's prepared to fight up until the case reaches the Supreme Court.
The president reportedly likened the request to obtain his tax returns to the Special Counsel Robert Mueller's investigation into whether the Trump campaign colluded with the Russians, and suggested the effort is designed to damage him politically.
CLICK HERE TO GET THE FOX NEWS APP
Trump declined to reveal his tax returns during the 2016 presidential election, claiming he was under audit. Political candidates aren't required to disclose their tax returns, though traditionally all candidates do.
Fox News' Edmund DeMarche and The Associated Press contributed to this report.
Source: Fox News Politics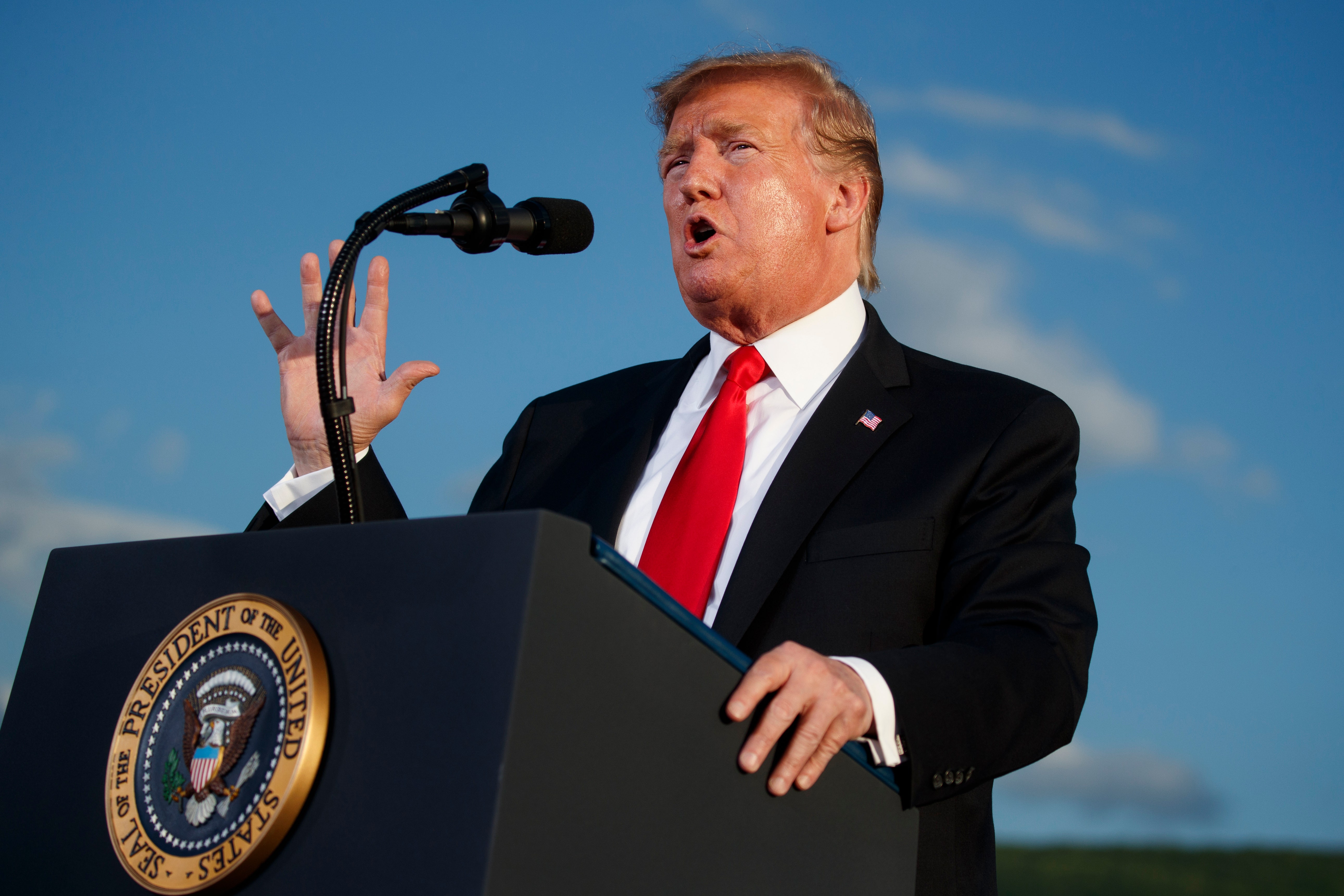 Donald Trump has many roles: cultural commentator, Twitter titan, reality show producer, kibitzer-in-chief, all intertwined with the job of running the country.
This has often been a strength, at times a weakness, and lately, with 23 Democrats vying to replace him, the megaphone is even louder.
Those who initially dismissed the significance of Trump lambasting the NFL over the anthem protests, for instance, failed to grasp how he uses hot-button programming, so to speak, to drive political messages.
And that relentless approach puts the president at the center of every national squabble and has engaged the country — both pro- and anti-Trump sides — in constant political debate. In short, Trump has become inescapable.
SUBSCRIBE TO HOWIE'S MEDIA BUZZMETER PODCAST, A RIFF OF THE DAY'S HOTTEST STORIES
This approach shows his boundless energy, but his detractors find it exhausting. A woman at a Biden rally told liberal New York Times columnist Michelle Goldberg: "I don't want an exciting president. We have a lot of excitement right now, in a bad way."
At recent rallies and in tweets, Trump has said things like "Bernie's crazy" and "Looks like Bernie Sanders is history. Sleepy Joe Biden is pulling ahead … China wants Sleepy Joe BADLY!" He also said the Scranton native "deserted" Pennsylvania; Biden's family moved when he was 11.
TRUMP, AT RAUCOUS PENNSYLVANIA RALLY, SLAMS SCRANTON-BORN BIDEN: 'HE DESERTED YOU'
Leaving aside whether all the swipes at Biden help the former VP, as some Trump advisers believe, Trump is inserting himself into the Democratic primaries in an unusually brazen way. With past presidents, maybe a spokesman would respond to opposition attacks and get one paragraph in a news story. Trump more frequently is the news story.
As The Washington Post points out, Trump has recently weighed in on such subjects as Jussie Smollett, fighting the Notre Dame fire and the Kentucky Derby, not to mention the Boston Red Sox and Tiger Woods (who of course got the Presidential Medal of Freedom). That's in addition to his usual fusillades against the witch hunt, attempted coup, "Crooked Hillary" and so on — or his branding Justin Amash a "loser" when he became the first GOP congressman to call for impeachment.
The upside for Trump is that he puts himself at the center of every conversation — and everyone else (including the Democrats) has to react to him. The downside is that he mainly caters to his base, which loves his finger-in-the-eye approach — without winning new converts.
The culture-war campaign may be necessary despite the fact that the economy is roaring, with the jobless rate at a half-century low. That usually spells easy reelection for an incumbent.
The New York Times suggests that Trump and the Republicans aren't counting on the strong economy for 2020:
TRUMP CAMPAIGN MANAGER SAYS IMMIGRATION A 'WINNING ISSUE' IN 2020
"President Trump and his top advisers sent mixed signals about a possible war with Iran. Mr. Trump outlined a hard-line immigration proposal that had little chance of passing, but refocused attention on the most incendiary issue of his presidency. His drumbeat about tariffs on China sent the stock market gyrating. And in Alabama, the Republican governor signed a bill that would effectively ban abortion …
"Such divisive and destabilizing stands — driven by Mr. Trump's political impulses and by emboldened conservatives — could end up alienating swing voters and could help Democrats."
CLICK HERE TO GET THE FOX NEWS APP
On the other hand, Trump defied the experts and media geniuses by riding such grievances to the White House.
Whether it makes political sense for Trump to be such a ubiquitous presence in our everyday lives, that is who he is and it's not going to change—unless you want to unplug from society.
Source: Fox News Politics
U.S. border agents temporarily closed a main processing center for migrants in southern Texas Tuesday, one day after authorities said a 16-year-old from Guatemala died after being diagnosed with the flu at the facility.
U.S. Customs and Border Protection said it stopped detaining migrants at its Centralized Processing Center (CPC) in McAllen, Texas, after a large number of migrants in custody came down with high fevers and other flu-like symptoms.
"To avoid the spread of illness, the Rio Grande Valley Sector has temporarily suspended intake operations at the CPC," the agency said in a statement to Fox News. "Individuals apprehended in RGV Sector will be held at other locations until this situation is resolved."
FORMER ACTING ICE DIRECTOR SLAMS GILLIBRAND OVER IMMIGRATION STANCE
Border agents announced Monday that a 16-year-old boy from Guatemala died after being detained at the facility for six days, twice as long as generally allowed by U.S. law. After being diagnosed with the flu on Sunday, Carlos Hernandez Vasquez was transferred to a smaller Border Patrol station, where he was found unresponsive Monday.
He was the fifth minor to die after being apprehended by border agents since December.
Advocates demanded that President Donald Trump's administration act to safeguard those in detention centers.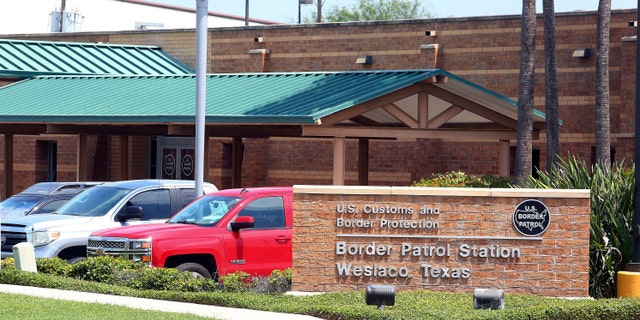 MIGRANTS DROPPED OFF AT BUS STATIONS IN SOUTHERN CALIFORNIA AMID SWELLING BORDER DETENTIONS: REPORT
The U.S. government has faced months of scrutiny over its care of children apprehended at the border. A 2-year-old child died last week.
After the deaths of two children ages seven and eight in December, the DHS ordered medical checks of all children in its custody and expanded medical screenings.
The Associated Press contributed to this report.
Source: Fox News National
Former U.S. Rep. Beto O'Rourke, a candidate for the Democratic Party's 2020 presidential nomination, used a televised town hall event Tuesday night to spread the debunked claim that President Trump called asylum-seekers "animals."
The remarks from the former congressman from El Paso, Texas, came in response to the first question during the CNN event, which took place in Des Moines, Iowa, capital of the state where the first caucuses of next year's election season will be held.
Sarah Duncan, a research associate from the political organization Vote Smart, asked O'Rourke how he planned to "restore global trust in American leadership."
BETO WHO? OPPO RESEARCHERS SAY INTEREST IN THE TEXAN HAS FIZZLED OUT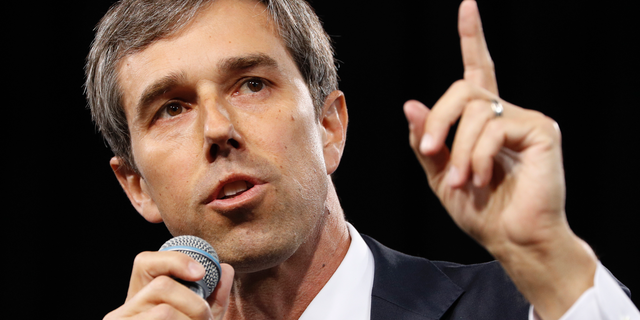 The candidate began by calling Trump's domestic and foreign policy a "disaster."
"Describing those immigrants who come into this country as rapists and criminals — though they commit crimes at a far lower rate than those who were born in this country — describing asylum-seekers as animals or an infestation. An infestation is how you might describe a termite or a cockroach — something you want to stamp out, something less than human," O'Rourke said.
"You don't get kids in cages at the border unless you dehumanize them in the eyes of your fellow Americans," he added. "The day that the president signed his executive order attempting to ban Muslim travel to the United States is the day that the mosque in Victoria, Texas, was literally torched to the ground."
"The day that the president signed his executive order attempting to ban Muslim travel to the United States is the day that the mosque in Victoria, Texas, was literally torched to the ground."

— Beto O'Rourke, Democrat running for president
But O'Rourke's false claim went unchallenged by CNN Town Hall moderator Dana Bash.
Trump's "animals" remark came in May 2018, on Long Island, N.Y., at a roundtable discussion of illegal immigration and sanctuary city policies. During a discussion with law enforcement officials, a sheriff referred to members of the violent gang MS-13.
President Trump responded by slamming MS-13 gang members, not migrants in general, as "animals."
"We have people coming into our country — trying to come into our country, we're stopping a lot of them — but we're taking people out of the country. You wouldn't believe how bad these people are. These aren't people. These are animals," Trump said.
At the time, his comments were taken out of context as if called all migrants "animals," a falsehood that was spread by high-profile Democrats as well as many members of the media. The video went viral again in April after a Twitter user uploaded the same clip — and falsely claimed President Trump referred to asylum seekers as "animals."
CLICK HERE TO GET THE FOX NEWS APP
O'Rourke went on to slam Trump for embracing Russian President Vladimir Putin and call Special Counsel Robert Mueller's Russia investigation a "hoax" during a conversation after the report's release.
When asked about how he would address immigration if elected, O'Rourke vowed to grant citizenship to DREAMers and offer a pathway to citizenship for all other illegal immigrants in the country.
Source: Fox News Politics
---