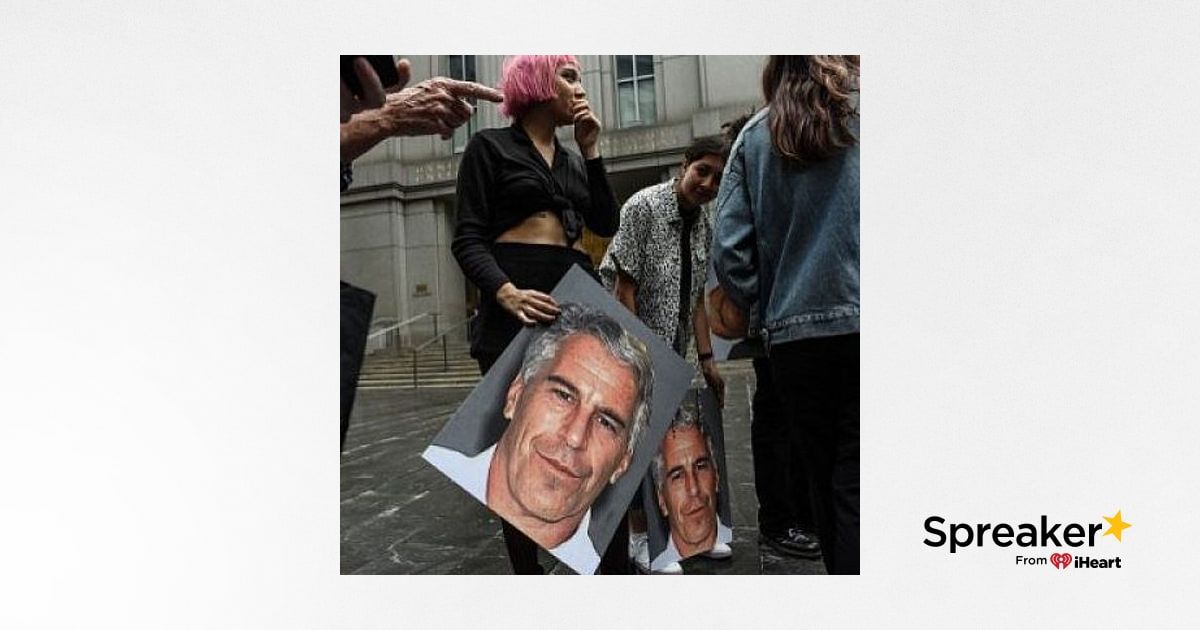 #MagaFirstNews 8.27.19
New optimism in US-China trade war felt on Wall Street, Asian markets
Struggling 2020 Democrats fume at DNC over debate criteria crackdown
Epstein accusers expected to speak at hearing
Johnson & Johnson ordered to pay $572M in opioid case, setting up more trials and possible legal settlements
Miley Cyrus stuns at MTV VMAs with emotional first performance since Hemsworth split
#MagaFirstNews 8.27.19
New optimism in US-China trade … See More war felt on Wall Street, Asian markets
Asian shares traded mostly higher on Tuesday, following a rally on Wall Street. Traders are cautiously optimistic again about the potential for progress in the costly trade war between the U.S. and China. Japan's benchmark Nikkei rose 1.2 percent, Hong Kong's Hang Seng rose at first but reversed course and was down nearly 0.2 percent and China's Shanghai Composite was up 1.1 percent. U.S. equity futures were searching for direction Tuesday morning.
Monday's rally on Wall Street got its start early after President Trump said his negotiators had received encouraging calls from China on Sunday, though China's foreign ministry denied knowledge of any such calls. At the end of the G-7 summit, the president stood firm and defended his handling of the trade war with China and said his approach was seeing results.
Struggling 2020 Democrats fume at DNC over debate criteria crackdown
With the deadline to qualify for next month's third round of Democratic presidential debates closing in, the Democratic National Committee is facing an angry chorus of criticism from the candidates not likely to make the cut. At issue is the DNC's criteria for the contenders to take part in the prime-time showdown, including contributions from 130,000 individual donors and reaching at least 2 percent in four qualifying polls. Rep. Tulsi Gabbard of Hawaii, Montana Gov. Steve Bullock, Sen. Michael Bennet of Colorado were among the candidates complaining about the DNC's process.
While the criticism is not new, this time around the national party committee is specifically being attacked over the dearth of qualifying polls. Critics say this is unfairly preventing candidates close to qualifying from actually making the stage. Bullock, who also needs a miracle to qualify by the end-of-Wednesday deadline, argued that "these DNC debate rules have turned this primary into the 'The Hunger Games' — each step of this seems to be all about getting donors."
Epstein accusers expected to speak at hearing
Up to 30 of Jeffrey Epstein's alleged victims could take a judge up on his invitation to speak at a hearing Tuesday. U.S. District Judge Richard Berman, who presided over the sex trafficking case prosecutors brought against Epstein, scheduled the hearing after prosecutors asked that he toss charges against Epstein because of his death. Epstein, a previously convicted sex offender, died Aug. 10, his death ruled a suicide as he apparently killed himself rather than face sex trafficking charges. Berman said he would give prosecutors, Epstein's lawyers and any alleged victims a chance to speak.
Since the hearing was scheduled, it was revealed that Epstein signed a will just two days before his suicide putting over $577 million in assets into a trust fund. The will, filed in the Virgin Islands where Epstein maintained a residence, was expected to make it more difficult for dozens of accusers to collect damages. Tuesday's hearing comes amid a report that video footage from at least one camera in the hallway outside Epstein's jail cell is too flawed to be of any value for investigators.
Johnson & Johnson ordered to pay $572M in opioid case, setting up more trials and possible legal settlements
An Oklahoma judge found Johnson & Johnson and Janssen Pharmaceutical Companies liable for stoking the opioid crisis in the state and said the company must pay $572 million, far less the $17 billion that the state was seeking. Judge Thad Balkman, of Cleveland County District Court in Norman, Oklahoma, is the first judge to rule in the opioid cases brought to trial by thousands of state and local governments against opioid manufacturers and distributors. His precedent-setting ruling was being closely watched as 2,000 other pending suits await to be heard before a federal judge in Ohio in October. J&J said it plans to appeal Balkman's ruling and that the decision was "flawed."
Miley Cyrus stuns at MTV VMAs with emotional first performance since Hemsworth split
Miley Cyrus made a huge statement during an emotional performance at the 2019 MTV Video Music Awards. The pop star took the stage Monday evening at the Prudential Center in Newark, N.J. to perform her latest single "Slide Away," which many believe to be about her 10-year relationship with estranged husband, actor Liam Hemsworth.
Cyrus wasn't the only star making a statement at the VMAs. Taylor Swift called out the White House after she won the 2019 MTV Video Music Awards' top prize — video of the year — for her LGBTQ pride anthem, "You Need To Calm Down."
A complete list of winners from the 2019 MTV Video Music Awards.
Michael Jackson Video Vanguard Award: Missy Elliott
Fashion Trailblazer Award: Marc Jacobs
Video of the Year: Taylor Swift, "You Need to Calm Down"
Artist of the Year: Ariana Grande
Song of the Year: Lil Nas X ft. Billy Ray Cyrus, "Old Town Road (Remix)"
Best New Artist, presented by Taco Bell: Billie Eilish
Best Collaboration: Shawn Mendes & Camila Cabello, "Señorita"
Push Artist of the Year: Billie Eilish
Best Pop: Jonas Brothers, "Sucker"
Best Hip-Hop: Cardi B, "Money"
Best R&B: Normani ft. 6lack, "Waves"
Best K-Pop: BTS ft. Halsey, "Boy With Luv"
Best Latin: ROSALIA & J Balvin ft. El Guincho, "Con Altura"
Best Dance: The Chainsmokers ft. Bebe Rexha, "Call You Mine"
Best Rock: Panic! At The Disco, "High Hopes"
Video for Good: Taylor Swift, "You Need to Calm Down"
Best Editing: Billie Eilish, "Bad Guy"
Best Art Direction: Ariana Grande, "7 Rings"
Song of Summer, presented by Samsung: Ariana Grande & Social House, "boyfriend"
Best Power Anthem: Megan Thee Stallion ft. Nicki Minaj & Ty Dolla $ign, "Hot Girl Summer"
Best Group: BTS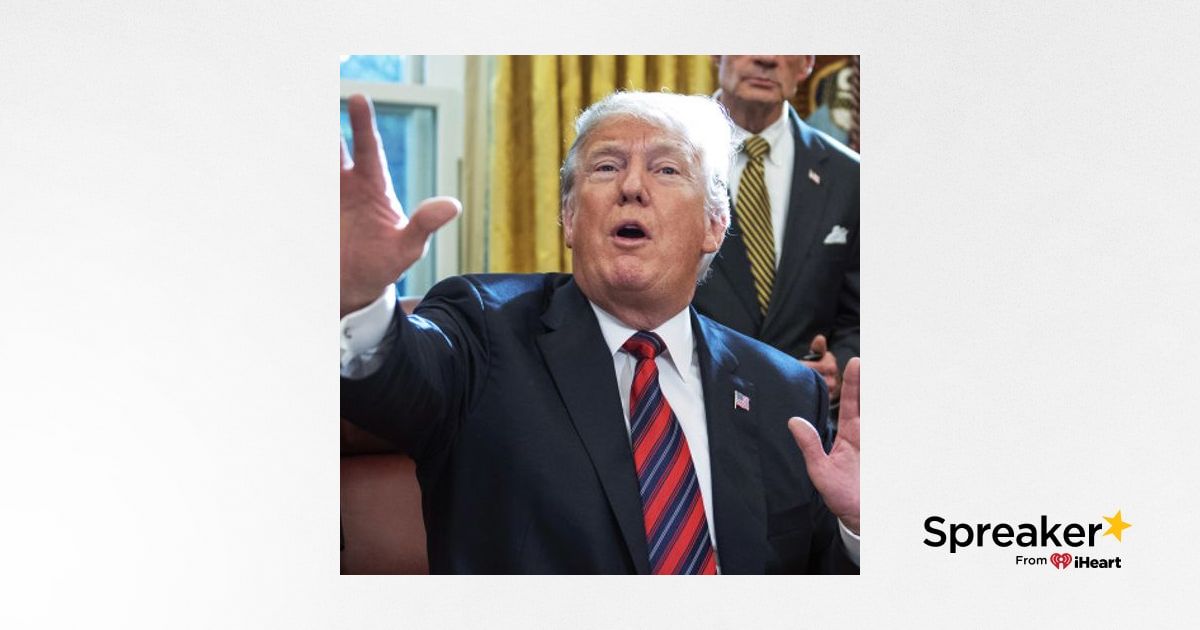 #MagaFirstNews 8-26-19
China announces it seeks 'calm' end to trade war, as Asian markets tank
Trump talks Iran, 'surprise' visit from foreign minister at G7 Summit
Clashes escalate in weekend Hong Kong protests
Sanders slams McConnell in campaign stop at top Republican's home turf
Thieves tie up employees in 'massive' heist in New York City's Diamond District
China announces it seeks 'calm' end to trade war, as Asian markets tank … See More
China signaled on Monday it was now seeking a "calm" end to its ongoing trade war with the U.S., as Asian markets crumbled and China's currency plummeted to an 11-year low following the latest tariffs on $550 billion in Chinese goods announced last Friday by the Trump administration.
News of the possible opening in negotiations came shortly after President Trump threatened to declare a national emergency that would result in American businesses freezing their relationships with China.
Trump's tariff barrage on Friday was a response to China imposing its own retaliatory tariffs on $75 billion in U.S. goods. At the Group of Seven summit in France on Sunday, White House officials rejected suggestions the president was wavering and insisted that his only regret was not implementing even more tariffs on China.
Trump talks Iran, 'surprise' visit from foreign minister at G7 Summit
President Trump on Monday said the U.S. is not seeking regime change in Iran and told reporters at the G7 summit in Biarritz, France, that he hopes to see a strong Iran. Trump's comments came after a day of tense meetings with his European counterparts about how best to approach Iran and the recent tensions in the region. On Sunday, Iran's Foreign Minister Mohammad Javad Zarif made a surprise visit at the summit at the behest of French President Emmanuel Macron. Trump insisted that he knew about Zarif's appearance but did not meet with him.
Clashes escalate in weekend Hong Kong protests
Hong Kong police have confirmed an officer fired a warning shot as protesters surrounded them and said they arrested 36 people during the latest round of pro-democracy demonstrations. A police news release Monday said that one police officer fell to the ground as protesters threw hard objects at a small group of officers the previous night. The officers could be seen holding up their shields as protesters surged forward swinging sticks and rods. The incident happened after an earlier clash with hundreds of protesters who occupied a main street following a peaceful protest march. Police used tear gas to clear the street, but some protesters remained in the neighborhood. Hardliners confronted police anew after largely holding back the previous weekend. The police deployed two water cannon trucks Sunday for the first time during the 11 weeks of protests. – The Associated Press
Sanders slams McConnell in campaign stop at top Republican's home turf
Bernie Sanders renewed his attacks on Senate Majority Leader Mitch McConnell at a rally in the top Republican's home state of Kentucky on Sunday afternoon, demanding that McConnell stop his "cowardice" and "have the guts" to immediately take up legislation aimed at reducing gun violence, strengthening election security and raising the federal minimum wage. The blistering address in Louisville came as national Democrats, hoping to retake not only the White House but also the Senate in 2020, increasingly have set their sights on the 77-year-old McConnell.
Meanwhile, Rep. Ro Khanna, a California Democrat and Sanders' national campaign co-chair, said on Fox News' "Sunday Morning Futures" that he believed former Vice President Joe Biden "regretted" making a comment over the weekend about what would have happened had former President Barack Obama been assassinated while on the campaign trail in 2008. The comment stirred up controversy, but a Biden aide said the candidate has used the analogy before when speaking to younger generations who were not alive during the turbulent 1960s. Biden asserted the assassinations of King and Kennedy raised his political awareness and propelled him to run for office.
Thieves tie up employees in 'massive' heist in New York City's Diamond District
The Wild West came to Midtown on Sunday when at least three armed bandits — one of whom wore what witnesses described as a cowboy hat — bound workers in a massive jewelry-store heist, according to police. The crooks coolly posed as customers at Avianne and Co. in the heart of the Diamond District, browsing the bling before pulling handguns on the four workers in the shop at the time of the high-noon hold-up, cops said. After restraining the workers with zip ties, the robbers raided the safe and display cases, dumping nearly all of the sparklers into at least one duffle bag before high-tailing it out onto surveillance-camera-lined West 47th Street, according to authorities. – Reported by the New York Post
---