Gays for Trump News
Page: 2
FILE PHOTO: A man looks at an electronic board showing the Nikkei stock index outside a brokerage in Tokyo, Japan, January 7, 2019. REUTERS/Kim Kyung-Hoon
April 25, 2019
By Tom Wilson
LONDON (Reuters) – World equity markets slipped on Thursday amid worries on global growth and as investors digested European earnings, while the Swedish crown slumped to its lowest in 17 years and the euro suffered after German data.
The Euro STOXX 600 lost 0.3 percent in early trading, with concern over prospects for global growth underscored by weak economic data from South Korea.
Energy stocks and a 10 percent drop in Finnish telecoms equipment maker Nokia dragged down European shares, with a varied bag of earnings for the region's banks.
The MSCI world equity index, which tracks shares in 47 countries, also fell 0.3 percent.
Asian markets had fallen earlier in the day, losing 0.5 percent as South Korea's economy unexpectedly contracted in the first quarter, giving a sharp reminder of the fragility of the world economy beyond the United States.
Shanghai's bourse also fell sharply late in the day, losing more than 2 percent as other Chinese markets lost ground after attempts by the central bank to temper expectations for further easing of monetary policy.
Chinese officials also warned of protracted pressure on economic growth, casting a shadow over hopes for a sustained recovery in the world's second biggest economy.
Those worries on growth also played out closer to home for European investors, with fears lingering over the state of the German economy after a survey on Wednesday showed German business morale falling.
Amid that weakness, central banks across the world have maintained ultra-loose monetary policy. The Bank of Japan on Thursday pledged to keep interest rates very low at least until early 2020, even as it retained main policy targets.
Japan's benchmark Nikkei gave a muted response, while the Japanese yen also reacted little. The yen was last up about a third of a percent, at 111.80 yen per dollar.
"You certainly have a common response (from central banks) to a global growth slowdown in terms of monetary policy," said Peter Schaffrik, head of European rates strategy at RBC Capital Markets.
"We haven't generally seen outright reduction, but it is easing relative to what was previously communicated to, and implied in, the markets."
There were signs of growing strength in the U.S. dollar, which analysts said was partly a symptom of the world's largest economy maintaining relative strength and others, such as China, faring worse.
The dollar index, which measures the greenback versus a basket of six major peers, stood at around at 98.001, near its highest since May 2017 hit on Wednesday.
"The Fed isn't keen to hike rates, but they are the strongest of the bunch so money will gravitate toward the U.S. dollar," said David Madden, an analyst at CMC Markets in London.
CROWN AND LIRA
The Swedish crown slumped to its lowest since August 2002, after the central bank said weak inflationary pressures meant a forecast rate hike would come slighter later than planned, holding benchmark borrowing costs unchanged.
The crown sank 1.2 percent against the euro to 10.65 – on course for its biggest daily drop in more than six months.
Monetary policy also loomed for emerging markets currencies.
Turkey's lira weakened against the dollar, losing 0.2 percent hours before a central bank policy decision that could test its willingness to maintain tight monetary policy and support the currency in the face of recession. The rate decision is due at 1100 GMT.
The euro suffered its worst day in over six weeks, falling 0.6 percent to a 22-month following the further signs of flagging growth in Germany. It was last at $1.1141.
Also on the agenda for the single currency were Spanish elections on Sunday and economic concerns out of Italy.
Brent crude oil on Thursday rose above $75 per barrel for the first time in 2019 in the wake of tightening sanctions on Iran, while gains in U.S. prices were crimped by a surge in U.S. supply.
For Reuters Live Markets blog on European and UK stock markets, please click on: [LIVE/]
(Reporting by Tom Wilson in London; Editing by Janet Lawrence)
Source: OANN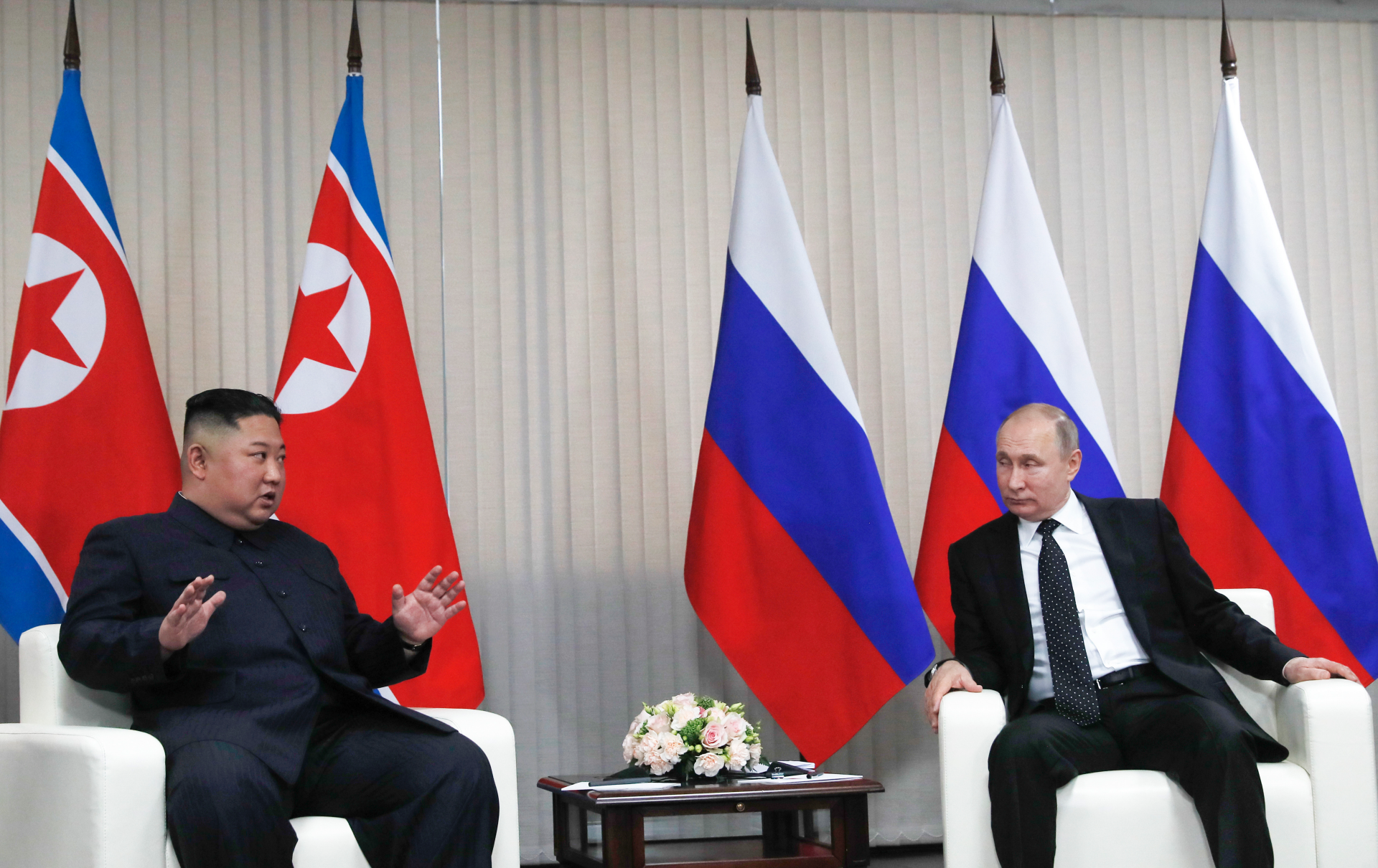 TOKYO – The ambiance was friendly. Nice, comfy seats. An exchange of polite welcomes.
North Korean leader Kim Jong Un even managed to match Russian President Vladimir Putin's manspreading — the two sat with knees spread wide apart as they chatted before the start of their first summit, which began Thursday in the Far East port city of Vladivostok.
With so little else to go on, it's a common practice for North Korea watchers to pay extremely close attention to Kim's every word and gesture when he makes public appearances. Summits are no exception, and there's always lots of analytical commentary, insightful and silly.
What caught the attention of many outside observers Thursday wasn't the scene, but the sound — of Kim's loud breathing.
Clips of the introductory encounter were quickly tweeted around the world, many with comments about the leader's audible breathlessness. South Korea's media, meanwhile, speculated that it could be a sign of Kim's poor health. He is, after all, overweight and a notoriously heavy smoker.
But when the two delivered their opening comments to start the actual talks, Kim seemed to have gotten over whatever the problem was.
Experts have noted that when Kim met President Donald Trump for the first time, they nearly lunged at each other with hands outstretched for a handshake. They vied several times to lead the other with an alpha male hand on the back. Gazes were carefully not averted, lest that appear to suggest submission.
The impression from their second encounter, in Hanoi two months ago, was more measured. The two tended to mirror each other more closely, which is a sign of respect and cooperation rather than aggression.
Kim's first greeting with Putin was more like his performance in Hanoi.
He and Putin approached each other with smiles and held an extended handshake for the cameras. It's often an awkward moment, even for the most experienced politicians. But they appeared relaxed, as they also did during the initial part of the talks, which were broadcast live.
Unlike the much taller Trump, Putin is roughly the same height as Kim, which probably helped.
The health of the North Korean leader has been the topic of speculation before.
During his first summit with South Korean President Moon Jae-in, last April, he appeared to be out of breath as he signed a guestbook after a short walk. He was also shown on TV red-faced at a banquet, likely from the ample beverages available.
But Kim has managed to make it through nearly a dozen summits now.
It remains to be seen how effective he will be in getting out from under the sanctions that have been imposed on his country for its nuclear weapons programs. But if nothing else, he has demonstrated a surprising air of confidence alongside some of the biggest players on the world stage.
Source: Fox News World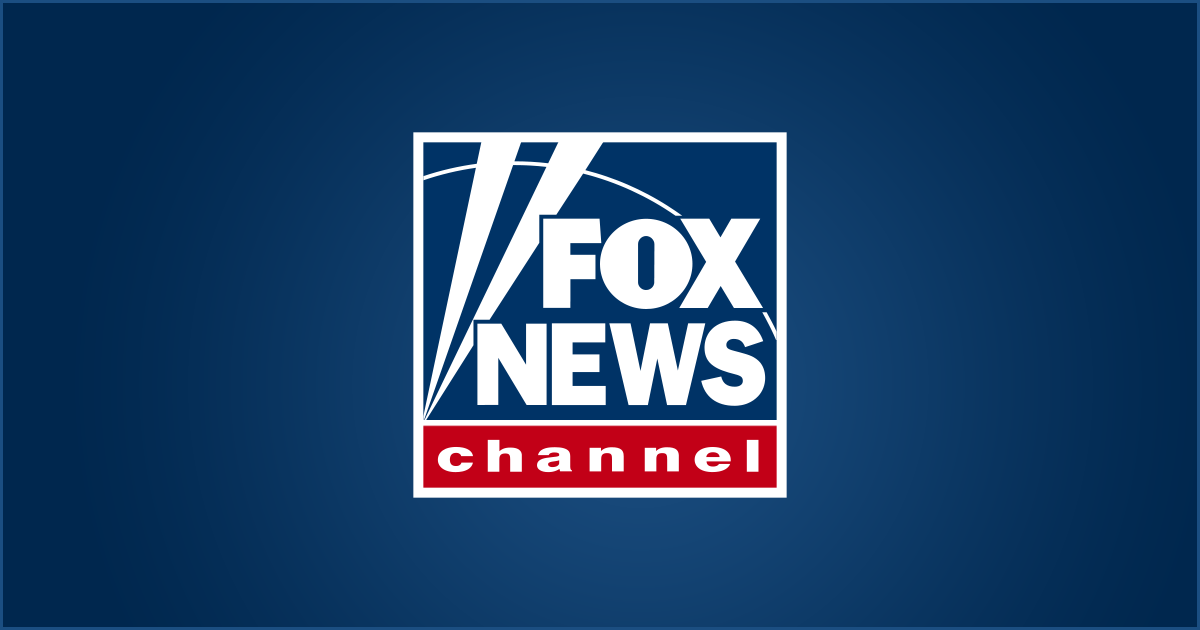 WASHINGTON – Video of a Washington, D.C., police officer chasing and handcuffing a 9-year-old boy on Monday has prompted a review of police practices.
Attorney General Karl A. Racine told news outlets Wednesday about the review into how the department deals with children. He says those practices will then be compared to other departments. The child wasn't charged with a crime and was released into his mother's custody.
The mother says her son was leaning against a car and the officer asked him to move. She says her son then called the officer a slur and fled. Police say an internal investigation is ongoing.
Last month, another officer detained a 10-year-old boy later determined to have been wrongfully accused of armed robbery. Chief Peter Newsham says that launched an internal procedure review.
Source: Fox News National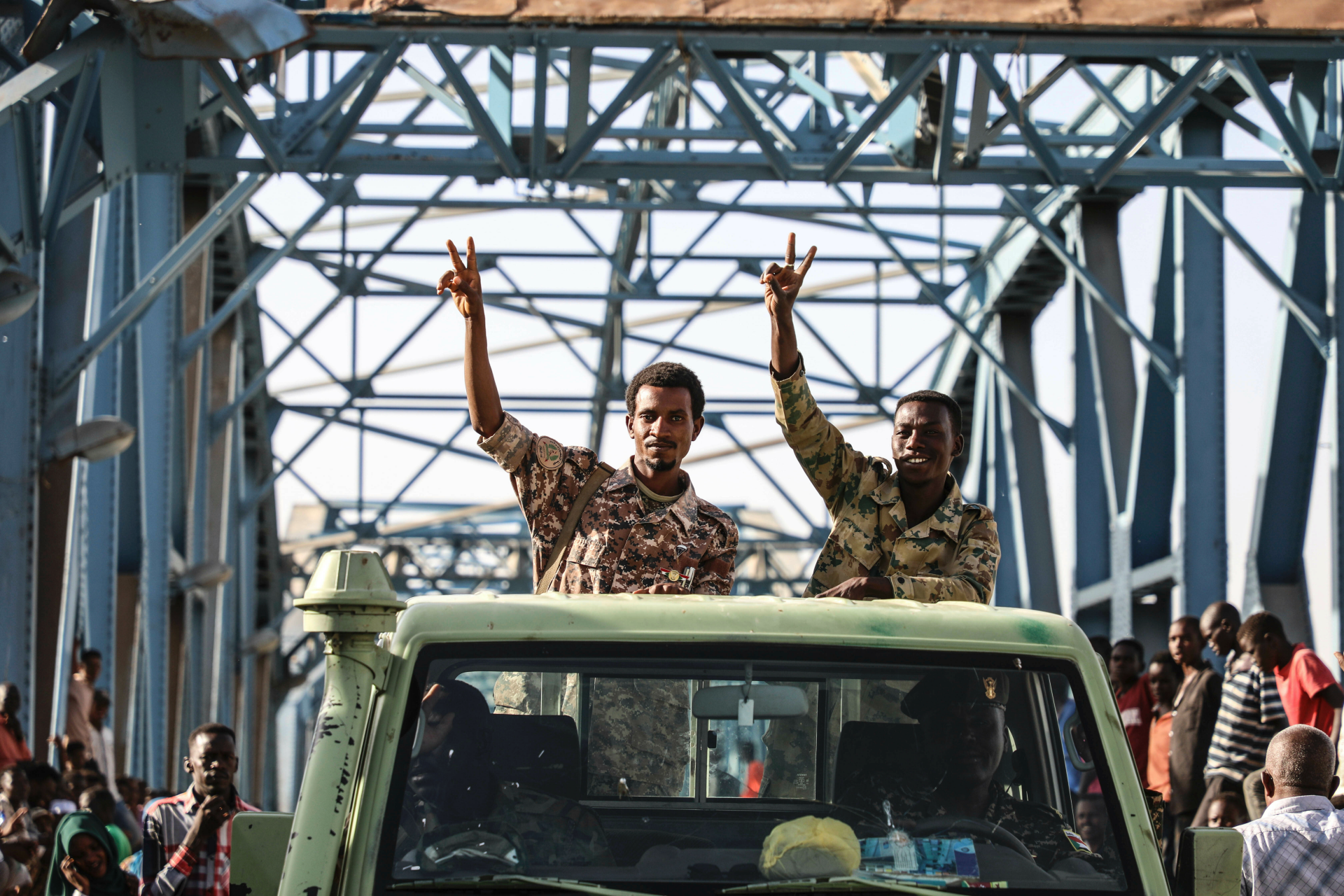 KHARTOUM, Sudan – The organizers of the protests that drove Sudan's President Omar al-Bashir from power are delaying their announcement of a transitional civilian government as they hold new negotiations with the ruling military council.
The protesters suspended talks with the military last weekend, saying key figures in the council were too close to al-Bashir. But on Wednesday they resumed negotiations, and three members of the council resigned from their posts, apparently in response the protesters' demands.
The Sudanese Professionals Association, which spearheaded the protests, had planned to announce a transitional civilian government at a mass rally on Thursday. But Ahmed Rabie, a senior member of the group, says it will delay the announcement and instead focus on forming different committees to hold talks with the military.
Source: Fox News World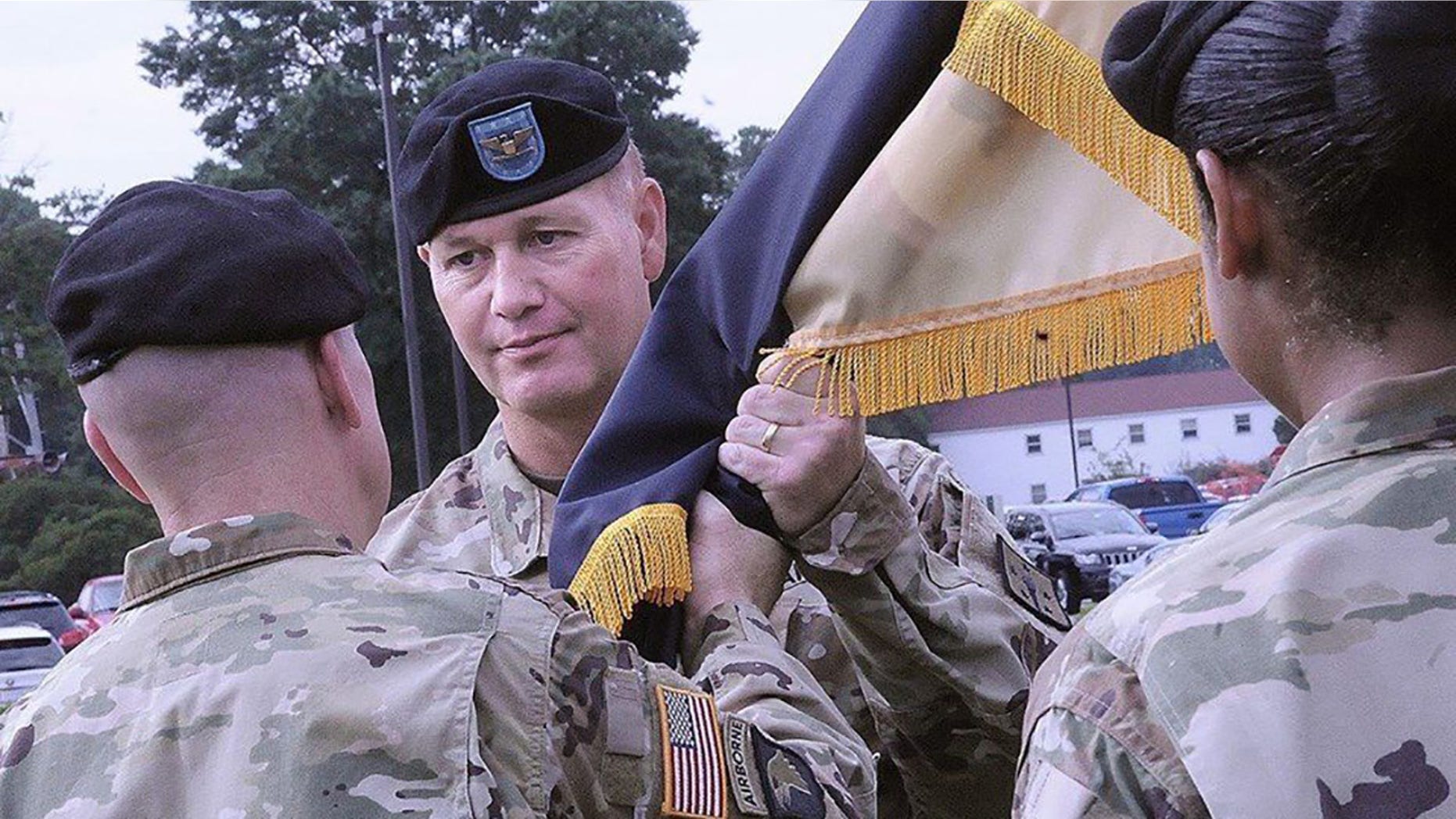 An Army colonel and Bronze Star recipient who served two tours in Iraq and one in Afghanistan died for injuries sustained while helping a stranded motorist in Virginia last week, a report said.
Col. Gregory S. Townsend, 46, who joined the Army in 1996, was changing another driver's tire on a freeway south of Richmond Thursday when the vehicle fell on him, the Richmond Times-Dispatch reported. He was airlifted to the hospital where he died on Monday, the Army said.
IDAHO SOLDIER ASSIGNED TO COLORADO ARMY POST DIES IN IRAQ
Townsend had deployed to Afghanistan in 2003 and 2009 and to Afghanistan in 2009. He was assigned most recently as a commander at the U.S. Army Quartermaster School at Fort Lee, according to the report.
"The loss of Col. Greg Townsend is devastating for his family and the Army. He was a dedicated leader and the most genuine man you could meet," Brig. Gen. Douglas M. McBride Jr., of the Quartermaster School, said.
CLICK HERE TO GET THE FOX NEWS APP
Along with the Bronze Star, Townsend had also received the Defense Superior Service Medal, the Meritorious Service Medal, Joint Staff Commendation Medal and an Army Commendation Medal, the paper reported.
Source: Fox News National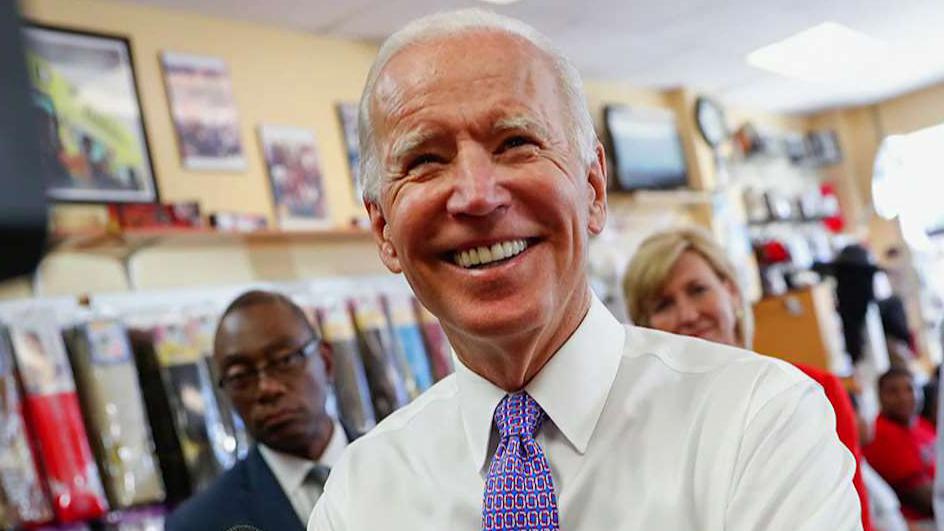 The public is being denied access to about 2,000 boxes of records from Joe Biden's Senate career — information that spans more than three decades.
The University of Delaware, where the Biden archive is stored, says the records might not be available until late 2019, possibly even later.
The news comes as the former vice president is set to announce his candidacy for president on Thursday morning, joining a crowded Democratic primary field where he's going to immediately stand out. The latest polls already put him on par with Sen. Bernie Sanders, I-Vt., another leading 2020 candidate.
JOE BIDEN WOULD BE 'MOST SANE' DEMOCRAT RUNNING FOR PRESIDENT, LARA TRUMP SAYS
The delay in access to Biden's records — coinciding with new scrutiny he is facing over behavior toward women — results from the conditions of his donation to the University of Delaware.
"The Biden senatorial papers are indeed still closed, pending completion of processing (still underway) and as per our agreement with the donor, which is that the papers would remain closed until the later date of 12/31/2019 or two years after the donor retires [from] public service," L. Rebecca Johnson Melvin, head of the university library's archives department, told HuffPost.
"The Biden senatorial papers are indeed still closed, pending completion of processing (still underway) and as per our agreement with the donor, which is that the papers would remain closed until the later date of 12/31/2019 or two years after the donor retires [from] public service."

— L. Rebecca Johnson Melvin, University of Delaware library official
GOP STRATEGIST COLIN REED ON BIDEN'S EXPECTED 2020 ANNOUNCEMENT: 'THE GLOVES WILL COME OFF RIGHT AWAY'
She added that it remains to be seen whether the records will be released even after the December 2019 deadline.
Biden voluntarily donated the records to his former school back in 2011, initially setting out the following condition for their release to the public: "no sooner than two years after [Biden] retires from any public office."
But an updated agreement with the university was somewhat amended after he left office in 2017, reflecting Biden's growing political ambitions. The records will now be sealed until at least the end of the year or even further, as the university library official confirmed.
CLICK HERE TO GET THE FOX NEWS APP
The library is reportedly holding about 1,850 boxes of archival records and "extensive electronic records" from Biden's time in the Senate.
Source: Fox News Politics
Demonstrators glue their hands to the London stock exchange during the Extinction Rebellion protest in London, Britain April 25, 2019. REUTERS/Simon Dawson
April 25, 2019
LONDON (Reuters) – Environmental activists plan protests outside banks including Goldman Sachs, the Bank of England, Rothschild and Nomura on the final day of protests aimed at forcing Britain to take action to avert what they cast as a global climate cataclysm.
The Extinction Rebellion group is also planning protests outside Deutsche Bank, Royal Bank of Canada and Rabobank, according to a document seen by Reuters.
(Reporting By Guy Faulconbridge. Editing by Andrew MacAskill)
Source: OANN
FILE PHOTO: The logo of SoftBank Group Corp is displayed at SoftBank World 2017 conference in Tokyo, Japan, July 20, 2017. REUTERS/Issei Kato
April 25, 2019
By Paresh Dave
SAN FRANCISCO (Reuters) – A SoftBank Corp subsidiary said on Wednesday it had invested $125 million in an Alphabet Inc company that is working to fly cellphone antennas high in the atmosphere to provide internet in areas that are difficult to reach.
SoftBank's HAPSMobile, which has also been trying to fly networking equipment at high altitudes to provide high-speed internet to areas that are out of range of land towers, said it had invested in Loon, a unit of the Google owner.
Loon, spun out from Alphabet's business incubator in July, carries the gear with a long balloon, while HAPSMobile uses a drone. Both systems are solar powered, limiting the areas they can serve to equatorial regions of the globe.
Mobile network operators, governments and other potential clients have yet to demonstrate much enthusiasm for buying such technologies, despite the need to plug gaps in internet coverage in rural areas or at times of natural disasters.
The two firms are competing with billionaire entrepreneurs, such as Elon Musk, Richard Branson and Jeff Bezos, which are all backing separate ventures that aim to offer internet links using satellites in near-Earth orbit.
Loon and HAPSMobile said at a Tokyo news conference on Wednesday that they needed to collaborate to win over customers and were discussing sharing technology, standardizing gear and cooperating in regulatory talks.
The firms said in a joint statement they had entered a "long-term" partnership.
"I'm confident we can accelerate the path toward the realization of utilizing the stratosphere for global networks by pooling our technologies, insights and experience," Junichi Miyakawa, SoftBank chief technology officer and HAPSMobile chief executive, said in the statement.
Miyakawa said HAPSMobile had taken a minority stake in Loon at its request and a right to observe board meetings. HAPSMobile did not expect to fund additional companies operating in the same field but was open to receiving investment, he said.
HAPSMobile, which uses technology developed by dronemaker AeroVironment Inc that has a 10 percent stake in the Softbank unit, planned to test its drone at Lanai Airport in Hawaii and was also discussing conducting tests in Australia, Miyakawa told Reuters.
Securing certfication from aviation agencies could take up to three years, he said.
Loon, which has tested balloons for nearly a decade and expects to hold its first commercial trial in Kenya by mid-year, has not ruled out raising additional funding, Chief Executive Alastair Westgarth said.
Loon has an option to invest $125 million in HAPSMobile for a minority stake at a later date.
(Reporting by Paresh Dave; Editing by Rosalba O'Brien and Edmund Blair)
Source: OANN
FILE PHOTO: Asian Development Bank President Takehiko Nakao attends the Asian Financial Forum in Hong Kong, China January 15, 2018. REUTERS/Bobby Yip
April 25, 2019
MANILA (Reuters) – The Asian Development Bank sees value in continuing to lend to China, its president said on Thursday, in response to calls for the institution to stop granting loans to the world's second-largest economy.
ADB President Takehiko Nakao also said the multilateral financial institution's lending to China "is not huge" so it will not crowd out borrowers from poorer countries.
"There is merit in lending to China. One we can have influence over such policies like climate change and the environment, which might have a positive impact on developing countries and to the region," Nakao told reporters.
The Japanese government, which is a founding member of the ADB, has urged the Manila-based lender to stop lending to China on the grounds that it is rich enough to "graduate" from aid, the Nikkei has reported.
But while China's share in ADB lending has been declining, Nakao said there are no plans of "letting China graduate immediately".
Nakao said ADB earns from its loans to China and this income could also be used to support its operations in poorer countries.
China has been the bank's second-largest sovereign borrower and is a major contributor to the institution's development finance and knowledge sharing initiatives, the ADB said.
ADB's committed loans to China have fallen to 12 percent of its total in 2018 from 19 percent in 2013, Nakao said.
Founded in 1966 with a mandate to lift hundreds of millions of Asians out of poverty, the Japanese-led ADB has 67 member countries ranging from struggling Bangladesh and Pakistan to booming China and India, with its largest donors Japan and the United States.
(Reporting by Karen Lema; Editing by Jacqueline Wong)
Source: OANN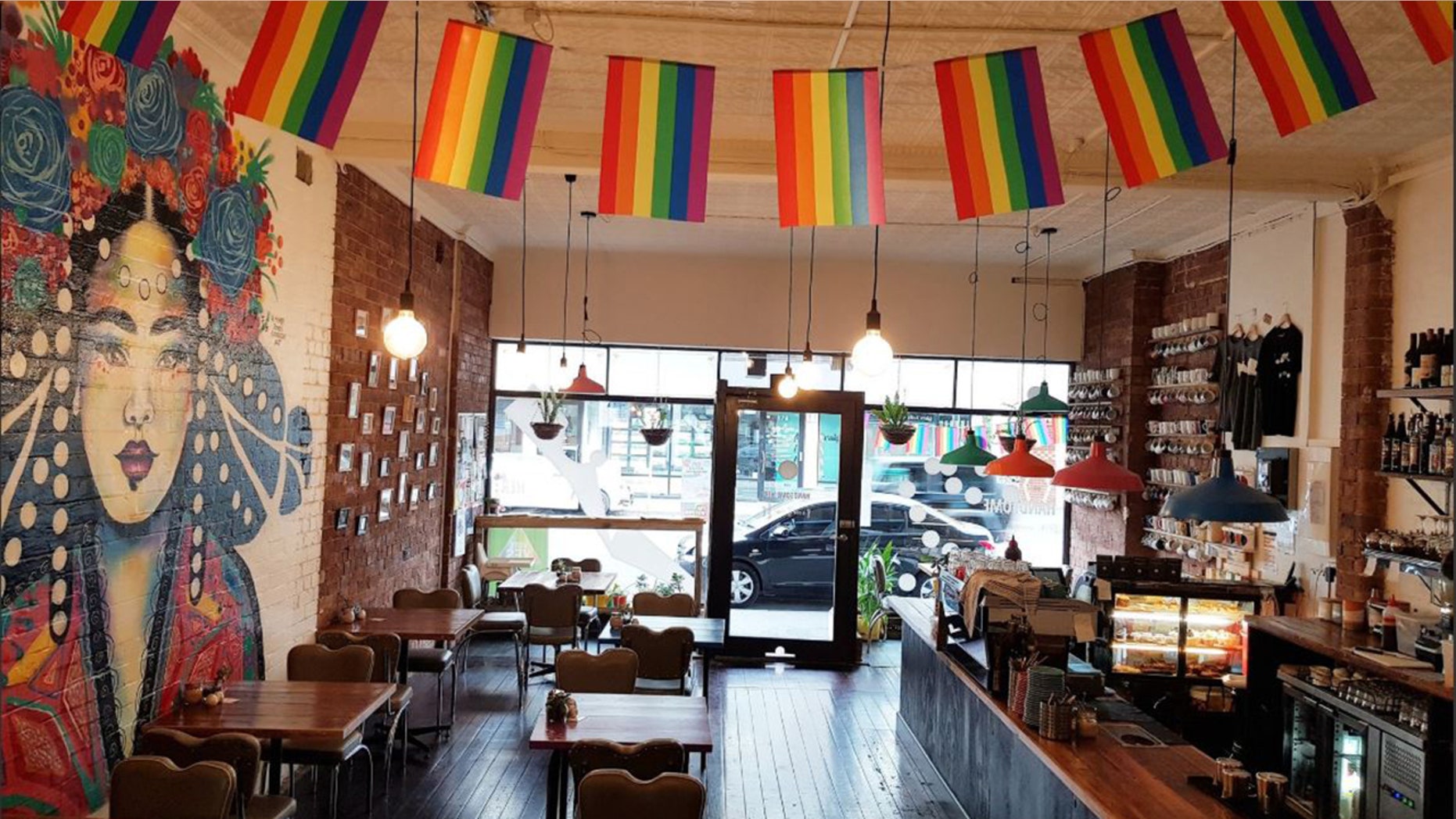 A lesbian-owned, vegan coffee shop in Brunswick, Australia, that made international headlines in 2017 for charging a voluntary 18 percent "man tax" will close its doors for good Sunday after less than two years in business.
Handsome Her, which opened as a "space for women, by women," received backlash for what critics called reverse sexism. The café asked male patrons upon checkout if they wanted to pay an optional surcharge meant to represent the gender pay gap and offered female patrons priority seating.
LGBTQ GROUPS CONDEMN TRUMP ADMINISTRATION'S CAMPAIGN TO END CRIMINALIZATION OF HOMOSEXUALITY WORLDWIDE AS STUNT
While the business did not confirm or deny rumors of bankruptcy, co-owner Alexandra O'Brien said the Handsome Her team will continue to pursue its mission to drive change with "hands-on" work across Australia. O'Brien said allegations of sexism only proved "how fragile masculinity is" and confirmed the need to "confront and dismantle patriarchy."
The business' apparent failure sparked mixed reactions online. While some social media users praised the Handsome Her team as "heroes" and "lesbian feminist activists," others called them "man-haters" and said the cafe's impending closure proved that "sexism in business is a bad idea."
In a Facebook post titled "A Handsome Farewell," O'Brien said the café opened "to carve out a swathe of space to prioritize women and women's issues," but instead became a "punching bag" while "gentlemen's social clubs live on and strong around Melbourne and the world over."
CLICK HERE FOR THE FOX NEWS APP
Handsome Her conducted business for the last time on April 14 but will hold one final day of "story-telling, dancing, singing, eating and drinking" on Sunday. The celebration will include a "pay as you feel" scheme and all proceeds will be donated to Maiti Nepal, a nonprofit organization dedicated to help the victims of sex-trafficking in Nepal, the Evening Standard newspaper reported.
Source: Fox News World
---