Gays for Trump News
Page: 3
FILE PHOTO: The logo of SoftBank Group Corp is displayed at SoftBank World 2017 conference in Tokyo, Japan, July 20, 2017. REUTERS/Issei Kato
April 25, 2019
By Paresh Dave
SAN FRANCISCO (Reuters) – A SoftBank Corp subsidiary said on Wednesday it had invested $125 million in an Alphabet Inc company that is working to fly cellphone antennas high in the atmosphere to provide internet in areas that are difficult to reach.
SoftBank's HAPSMobile, which has also been trying to fly networking equipment at high altitudes to provide high-speed internet to areas that are out of range of land towers, said it had invested in Loon, a unit of the Google owner.
Loon, spun out from Alphabet's business incubator in July, carries the gear with a long balloon, while HAPSMobile uses a drone. Both systems are solar powered, limiting the areas they can serve to equatorial regions of the globe.
Mobile network operators, governments and other potential clients have yet to demonstrate much enthusiasm for buying such technologies, despite the need to plug gaps in internet coverage in rural areas or at times of natural disasters.
The two firms are competing with billionaire entrepreneurs, such as Elon Musk, Richard Branson and Jeff Bezos, which are all backing separate ventures that aim to offer internet links using satellites in near-Earth orbit.
Loon and HAPSMobile said at a Tokyo news conference on Wednesday that they needed to collaborate to win over customers and were discussing sharing technology, standardizing gear and cooperating in regulatory talks.
The firms said in a joint statement they had entered a "long-term" partnership.
"I'm confident we can accelerate the path toward the realization of utilizing the stratosphere for global networks by pooling our technologies, insights and experience," Junichi Miyakawa, SoftBank chief technology officer and HAPSMobile chief executive, said in the statement.
Miyakawa said HAPSMobile had taken a minority stake in Loon at its request and a right to observe board meetings. HAPSMobile did not expect to fund additional companies operating in the same field but was open to receiving investment, he said.
HAPSMobile, which uses technology developed by dronemaker AeroVironment Inc that has a 10 percent stake in the Softbank unit, planned to test its drone at Lanai Airport in Hawaii and was also discussing conducting tests in Australia, Miyakawa told Reuters.
Securing certfication from aviation agencies could take up to three years, he said.
Loon, which has tested balloons for nearly a decade and expects to hold its first commercial trial in Kenya by mid-year, has not ruled out raising additional funding, Chief Executive Alastair Westgarth said.
Loon has an option to invest $125 million in HAPSMobile for a minority stake at a later date.
(Reporting by Paresh Dave; Editing by Rosalba O'Brien and Edmund Blair)
Source: OANN
FILE PHOTO: Asian Development Bank President Takehiko Nakao attends the Asian Financial Forum in Hong Kong, China January 15, 2018. REUTERS/Bobby Yip
April 25, 2019
MANILA (Reuters) – The Asian Development Bank sees value in continuing to lend to China, its president said on Thursday, in response to calls for the institution to stop granting loans to the world's second-largest economy.
ADB President Takehiko Nakao also said the multilateral financial institution's lending to China "is not huge" so it will not crowd out borrowers from poorer countries.
"There is merit in lending to China. One we can have influence over such policies like climate change and the environment, which might have a positive impact on developing countries and to the region," Nakao told reporters.
The Japanese government, which is a founding member of the ADB, has urged the Manila-based lender to stop lending to China on the grounds that it is rich enough to "graduate" from aid, the Nikkei has reported.
But while China's share in ADB lending has been declining, Nakao said there are no plans of "letting China graduate immediately".
Nakao said ADB earns from its loans to China and this income could also be used to support its operations in poorer countries.
China has been the bank's second-largest sovereign borrower and is a major contributor to the institution's development finance and knowledge sharing initiatives, the ADB said.
ADB's committed loans to China have fallen to 12 percent of its total in 2018 from 19 percent in 2013, Nakao said.
Founded in 1966 with a mandate to lift hundreds of millions of Asians out of poverty, the Japanese-led ADB has 67 member countries ranging from struggling Bangladesh and Pakistan to booming China and India, with its largest donors Japan and the United States.
(Reporting by Karen Lema; Editing by Jacqueline Wong)
Source: OANN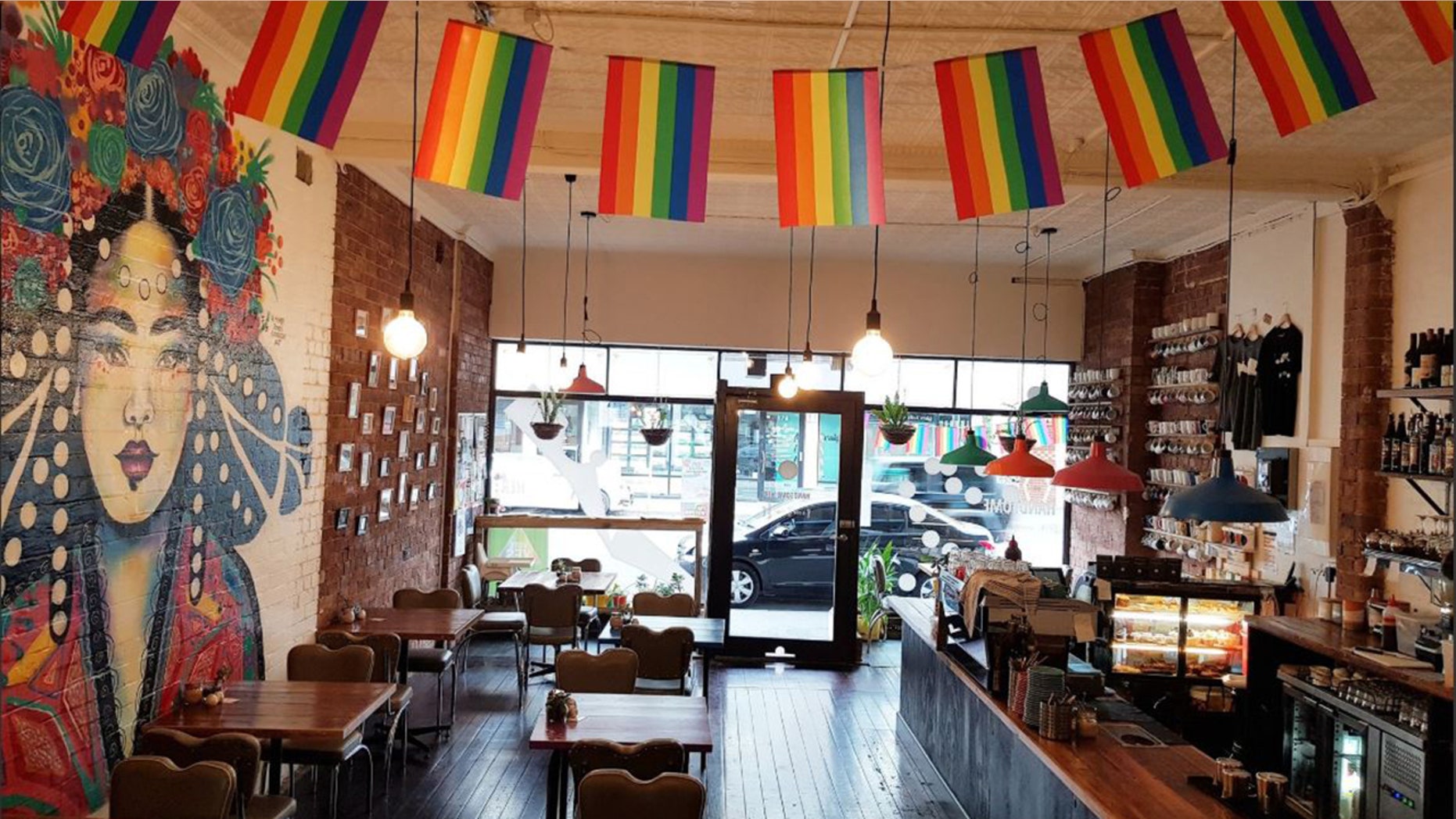 A lesbian-owned, vegan coffee shop in Brunswick, Australia, that made international headlines in 2017 for charging a voluntary 18 percent "man tax" will close its doors for good Sunday after less than two years in business.
Handsome Her, which opened as a "space for women, by women," received backlash for what critics called reverse sexism. The café asked male patrons upon checkout if they wanted to pay an optional surcharge meant to represent the gender pay gap and offered female patrons priority seating.
LGBTQ GROUPS CONDEMN TRUMP ADMINISTRATION'S CAMPAIGN TO END CRIMINALIZATION OF HOMOSEXUALITY WORLDWIDE AS STUNT
While the business did not confirm or deny rumors of bankruptcy, co-owner Alexandra O'Brien said the Handsome Her team will continue to pursue its mission to drive change with "hands-on" work across Australia. O'Brien said allegations of sexism only proved "how fragile masculinity is" and confirmed the need to "confront and dismantle patriarchy."
The business' apparent failure sparked mixed reactions online. While some social media users praised the Handsome Her team as "heroes" and "lesbian feminist activists," others called them "man-haters" and said the cafe's impending closure proved that "sexism in business is a bad idea."
In a Facebook post titled "A Handsome Farewell," O'Brien said the café opened "to carve out a swathe of space to prioritize women and women's issues," but instead became a "punching bag" while "gentlemen's social clubs live on and strong around Melbourne and the world over."
CLICK HERE FOR THE FOX NEWS APP
Handsome Her conducted business for the last time on April 14 but will hold one final day of "story-telling, dancing, singing, eating and drinking" on Sunday. The celebration will include a "pay as you feel" scheme and all proceeds will be donated to Maiti Nepal, a nonprofit organization dedicated to help the victims of sex-trafficking in Nepal, the Evening Standard newspaper reported.
Source: Fox News World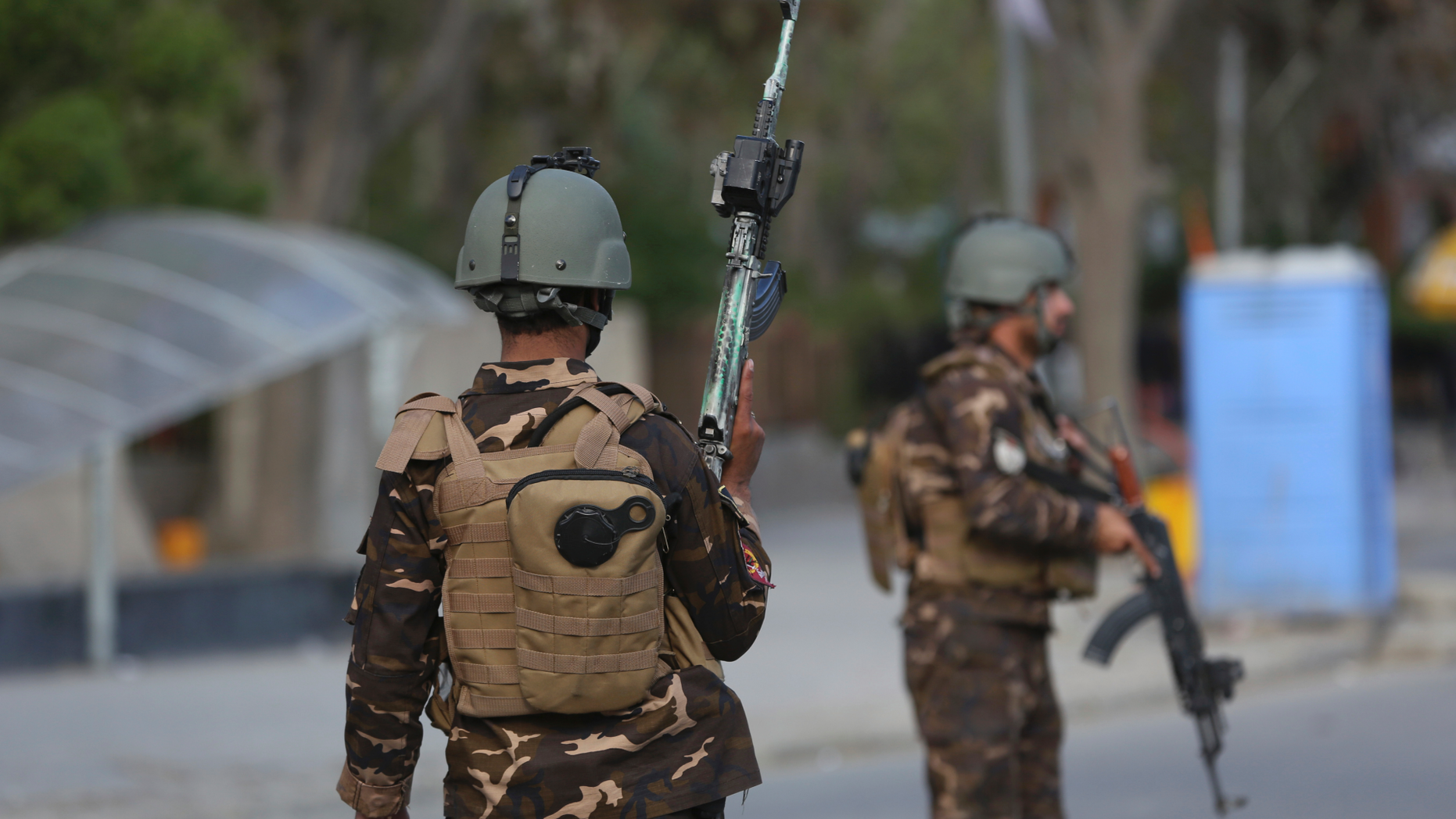 KABUL, Afghanistan – An Afghan official says the Taliban ambushed a security convoy, killing nine policemen in western Farah province.
Abdul Samad Salehi, a provincial councilman, says the convoy was heading to defuse a roadside bomb on Wednesday afternoon when the ambush happened in Anardara district.
Saleh says that shortly after the attack on the convoy, other Taliban insurgents targeted and briefly overran the district police headquarters. After a few hours of clashes, reinforcements arrived and wrested back control of the headquarters.
The insurgents did not immediately comment on the Farah attacks. The Taliban have been active in the area and have launched large-scale attacks against Afghan security forces in Farah.
The Taliban stage-near daily attacks even as they hold talks with a U.S. envoy tasked on a peaceful resolution to the war.
Source: Fox News World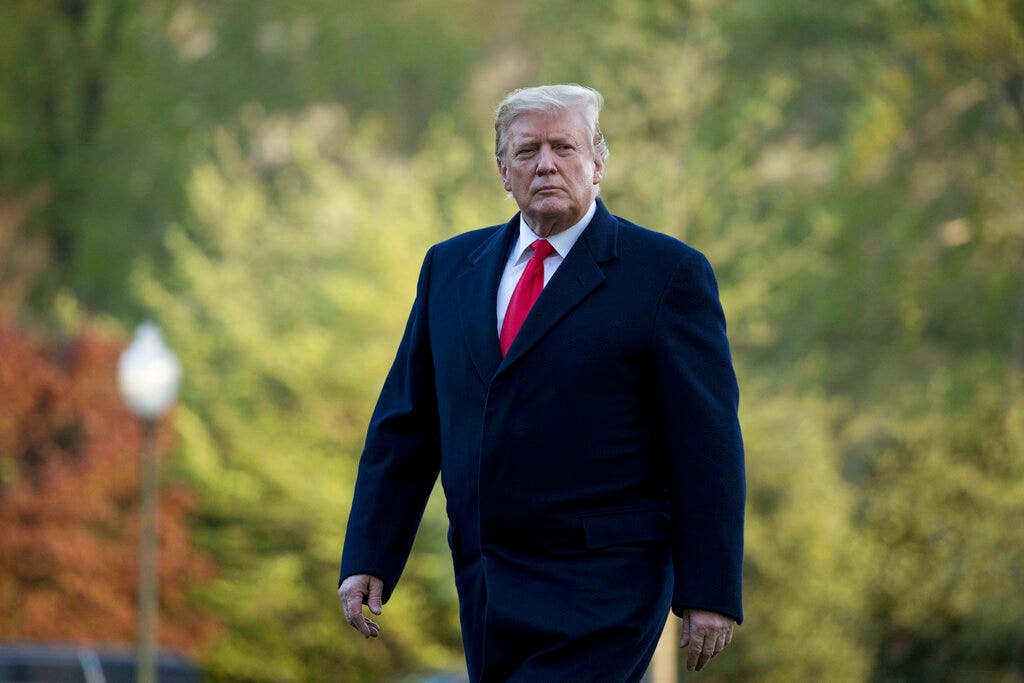 It has constitutional crisis written all over it.
But I'm not sure it will play that way with much of the public.
By vowing not to cooperate with a spate of House Democratic probes, President Trump is gambling that people are sick of the whole investigative culture and it won't hurt him politically. And he's also betting that having survived the Mueller investigation, he can make Congress look petty and partisan in pursuing what he dismissed yesterday as "nonsense."
DOJ REJECTS SUBPOENA FROM HOUSE DEMS FOR TESTIMONY FROM TOP OFFICIAL JOHN GORE
The fundamental problem with this approach is that Congress is an equal branch of government. It doesn't matter what Bob Mueller's probe found, lawmakers have their own responsibility to oversee the executive branch, just as Republicans did during the Obama and Clinton administrations.
Still, Trump flatly told The Washington Post that he sees no reason to comply with the mounting Hill requests for testimony and documents. "There is no reason to go any further, and especially in Congress where it's very partisan — obviously very partisan … I don't want people testifying to a party, because that is what they're doing if they do this," he said.
The president was equally dismissive with reporters yesterday: "The subpoena is ridiculous … We just went through the Mueller witch hunt where you had really 18 angry Democrats that hate President Trump. They hate him with a passion."
Among the issues: Trump is close to invoking executive privilege to block former White House counsel Don McGahn from testifying under House subpoena.
McGahn became a key witness in the special counsel's probe, testifying that he refused the president's order to have Mueller fired and threatened to resign instead.
TRUMP VOWS TO FIGHT 'ALL' SUBPOENAS AGAINST ADMINISTRATION, CALLS DEMAND FOR MCGAHN TESTIMONY 'RIDICULOUS'
Another House committee is threatening to hold former White House personnel security director Carl Kline in contempt for not showing up to testify about security clearances. Treasury is also resisting a House demand for Trump's tax returns.
These battles tend to drag on for a very long time, often winding up in the courts. Richard Nixon famously used executive privilege to try to protect the Watergate coverup. But every modern president (and some not so modern) has clashed with Congress, usually with the opposition party, over hearings and investigations. For Barack Obama, it was Benghazi and Fast and Furious, among other issues.
The Democrats are naturally outraged by the Trumpian tactics, with Nancy Pelosi saying: "Now we see the administration engaging in stonewalling of the facts coming to the American people."
What's highly unusual about Trump's approach is that rather than fighting one or two requests on specific grounds, he appeared with the Post to just make a blanket statement of noncooperation.
In fact, Axios quoted a "source familiar with the president's legal strategy" as saying, "Trump can run out the clock by taking a hardline position. The president thinks it's in his political interest to keep the fight going, and make it harder for the Democrats to have a coherent message."
Trump told reporters that Congress should get back to dealing with issues. "These aren't like impartial people. The Democrats are trying to win 2020," he said. This echoes what liberals said on Bill Clinton's behalf during the allegations that led to his impeachment, that everyone should "move on," which became the name of a left-wing group.
CLICK HERE TO GET THE FOX NEWS APP
But all of this may become background noise to average voters, already numbed by two years of constant investigations and media scrutiny of this president. They may not share the view that constitutional principles and the separation of powers are on the line. If the whole back-and-forth seems unduly partisan, many may dismiss the rhetoric as just more game-playing in a hyperpolarized capital.
Footnote: Trump got into an odd back-and-forth with Post reporter Robert Costa, who had tweeted: "President Trump called me this evening, in response to my request for comment on a profile story on a Trump World figure. After speaking on that topic, he took a few questions about his administration's standoff with Congress. We'll publish those remarks tonight."
Yesterday Trump offered this Twitter taunt: "I didn't call Bob Costa of the Washington Post. He called me (Returned his call)! Just more Fake News."
Um, isn't that what Costa said? Maybe Trump just didn't like the story.
Source: Fox News Politics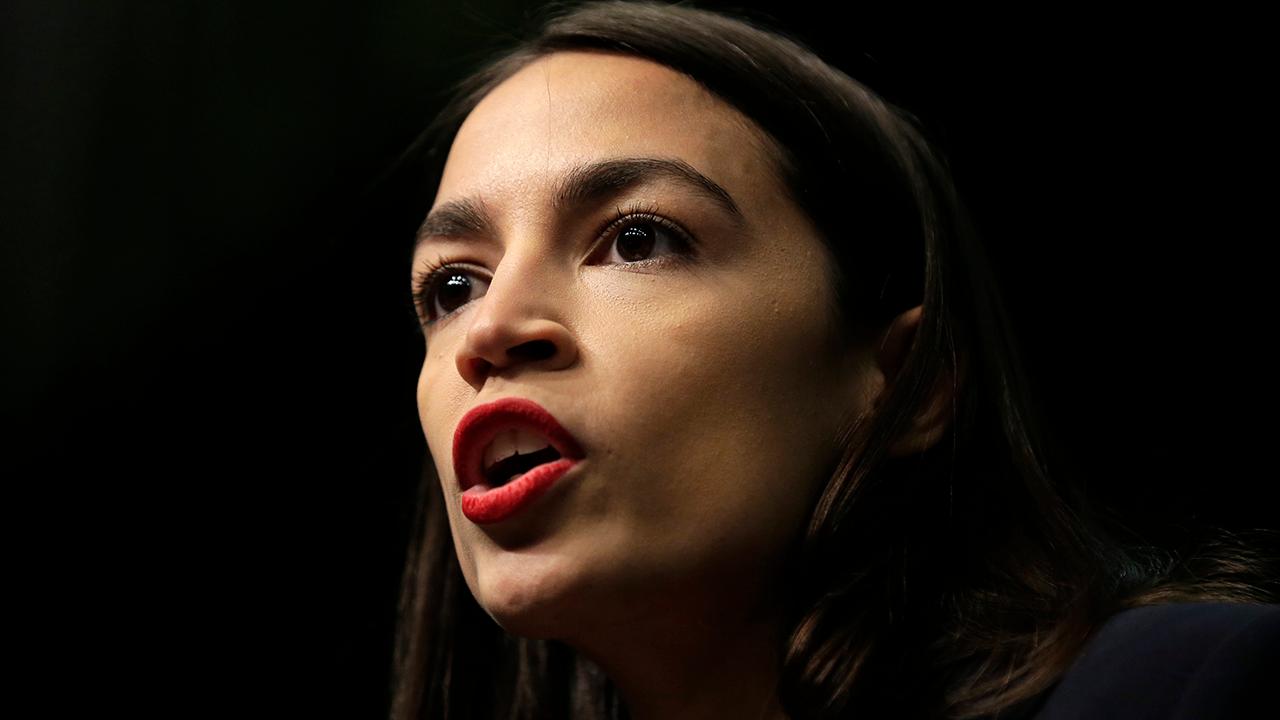 President Trump on Wednesday said he agreed with Rep. Alexandria Ocasio-Cortez, D-N.Y., that the Department of Veteran Affairs doesn't need fixing, but insisted that it was his administration that made it better.
The freshman lawmaker said during a recent town hall event in New York that the VA isn't broken and is actually providing "some of the highest quality" care to veterans.
"All I can think of is that classic refrain that my parents always taught me growing up, is that: 'if it ain't broke, don't fix it,'" she added, as part of her argument against privatizing aspects of the scandal-scarred agency's work.
Trump tweeted on Wednesday that Ocasio-Cortez was "correct" that the VA is not broken, but only because his administration had passed the "Veterans Choice & Accountability."
Ocasio-Cortez is the latest big name on the left to espouse a position that, intentionally or not, matches with Trump's policies. Earlier this month, Cher questioned Los Angeles' ability to handle a large influx of illegal immigrants when it has 50,000 homeless on its streets.
Source: Fox News Politics
FILE PHOTO: A trader is reflected in a computer screen displaying the Spotify brand before the company begins selling as a direct listing on the floor of the New York Stock Exchange in New York, U.S., April 3, 2018. REUTERS/Lucas Jackson/File Photo
April 25, 2019
BENGALURU (Reuters) – Music streaming service Spotify Technology SA said it will remove all songs belonging to one of India's oldest record labels from its app after they failed to agree on licensing terms, months after the Swedish company's launch in the country.
According to a court document, Saregama India Ltd filed a petition with the Delhi High Court seeking an injunction against Spotify to stop it from using its songs.
The move comes two months after Spotify launched in India, a price sensitive market already crowded by well-funded local players like JioSaavn and Apple Music.
According to the court document dated April 23, Spotify's senior counsel said the streaming service would remove all Saregama songs from its app within 10 days.
Spotify said last month it had more than 1 million unique users in India across its free and premium categories within a week of its launch. The company offers a free version supported by ads and a premium ad-free variant that charges users 119 rupees ($1.68) per month.
Spotify declined to comment, while Saregama did not immediately respond to a Reuters request for comment.
(Reporting by Chandini Monnappa in Bengaluru; Editing by Shounak Dasgupta)
Source: OANN
FILE PHOTO: A woman is seen in front of the logo of Zozo, which operates Japan's popular fashion shopping site Zozotown and is officially called Start Today Co, at an event launching the debut of its formal apparel items, in Tokyo, Japan, July 3, 2018. REUTERS/Kim Kyung-Hoon
April 25, 2019
By Ritsuko Ando
TOKYO (Reuters) – Japanese online fashion retailer Zozo Inc said it expects its profit to recover in the current fiscal year, after booking its first-ever annual drop in earnings on a failed experiment with bespoke tailoring and clashes with fashion brands.
But Zozo's results also showed its liabilities mounting and cash position dwindling, underscoring worries about the finances of the company that runs the popular Zozotown online mall.
Zozo has captured nearly half of Japan's online sales of mid- to high-end clothes by setting up a website catering to fashion-forward, higher-income customers.
It sought to transform itself in recent years from an e-commerce site into a tech-retail hybrid by starting a private brand and launching a made-to-measure service using a bodysuit that allowed users to upload measurements online.
The bodysuit, along with billionaire CEO Yusaku Maezawa's plans for a lunar flyby as the first private passenger on Elon Musk's SpaceX mission, had helped spread Zozo's name globally.
But many who ordered the bodysuit did not use it to buy clothes, leaving Zozo saddled with the huge cost of distributing the suits without seeing returns. It also struggled to cope with orders that did come in, forcing some customers to wait several months for delivery.
"We started this with the belief that it's not good enough to have just three sizes of S, M or L. But as you know, it did not go as we had hoped," Maezawa told analysts.
Zozo's operating profit for the year ended March fell 21.5 percent to 25.7 billion yen ($229 million). That was worse than its most recent forecast of 26.5 billion, which had been marked down from an initial projection of 40 billion yen.
Maezawa also announced an end to the company's controversial "Zozoarigato" membership service, which charged users fixed fees in return for discounts throughout the website.
Fashion brands had complained of what they saw as excessive discounting under the service, driving some including Onward Holdings Co to leave the site. Zozo has been trying to regain momentum by adding more mass-market retailers such as Shimamura, but some analysts say this has hurt its initial, fashion-focused image.
Maezawa said the membership service did not turn out to be as profitable as he had hoped, and that he wanted to mend the site's relationship with brands.
Shares of Zozo have nearly halved in the past year on fears that its popularity may be waning, and that its cash position looked weak. The company secured a 15 billion yen commitment line from banks in late March.
Thursday's results show Zozo's cash and cash equivalents fell to 21.6 billion yen by end-March, versus 24.6 billion a year earlier, while total liabilities jumped to 56.3 billion from 29.9 billion.
But the company said it expects business to pick up as Japanese consumers were just beginning to buy clothes online. It forecast a 24.7 percent rise in operating profit to 32 billion yen for the current financial year.
Maezawa said he was preparing to expand Zozotown in China, citing the surge in disposable income among the younger generation.
He also said the company had not given up on an online made-to-measure service, and was planning to work with other brands to keep the idea alive.
"I'm actually more certain than ever that there's a need for that," he said.
(Reporting by Ritsuko Ando; Editing by Himani Sarkar and Christopher Cushing)
Source: OANN
FILE PHOTO: An oil pump is seen operating in the Permian Basin near Midland, Texas, U.S. on May 3, 2017. REUTERS/Ernest Scheyder
April 25, 2019
By Henning Gloystein
SINGAPORE (Reuters) – Brent crude oil on Thursday rose above $75 per barrel for the first time in 2019 in the wake of tightening sanctions on Iran, while gains in U.S. prices were crimped by a surge in U.S. supply.
Brent crude futures rose to a 2019 high of $75.01 per barrel on Thursday and were at $74.90 per barrel at 0705 GMT, up 33 cents, or 0.4 percent, from their last close.
U.S. West Texas Intermediate (WTI) crude futures were at $65.94 per barrel, up 5 cents from their previous settlement.
Traders said Brent was receiving support on Thursday from a halt of Russian oil exports to Poland and Germany via a pipeline due to quality concerns.
The United States this week said it would end all exemptions for sanctions against Iran, demanding countries halt oil imports from Tehran from May or face punitive action from Washington.
"Following the U.S. decision to toughen its sanctions on Iran … we have revised up our end-year forecast for Brent crude from $50 to $60 per barrel," analysts at Capital Economics said in a note.
The U.S. decision to try and bring down Iran oil exports to zero comes amid supply cuts led by producer Organization of the Petroleum Exporting Countries (OPEC) since the start of the year aimed at propping up prices.
As a result, Brent prices have risen by almost 40 percent since January.
Still, Brian Hook, U.S. Special Representative for Iran and Senior Policy Advisor to the Secretary of State, said on Thursday "there is plenty of supply in the market to ease that transition and maintain stable prices".
Consultancy Rystad Energy said Saudi Arabia and its main allies could replace lost Iranian oil.
"Saudi Arabia and several of its allies have more replacement barrels than what would be lost from Iranian exports," said Rystad's head of oil research Bjoernar Tonhaugen.
"Since October 2018, Saudi Arabia, Russia, the UAE, and Iraq have cut 1.3 million bpd, which is more than enough to compensate for the additional loss," he added.
Capital Economics said it expected "oil prices to fall this year as sluggish global growth weighs on oil demand, U.S. shale output grows strongly and investor aversion to risk assets like commodities increases".
South Korea's economy unexpectedly shrank in the first quarter, the Bank of Korea said on Thursday, marking its worst performance since the global financial crisis.
China's Premier Li Keqiang said on Wednesday that his nation's economy "still faces downward pressure".
On the supply side, U.S. crude oil production has risen by more than 2 million barrels per day (bpd) since early 2018 to a record of 12.2 million bpd currently, making the United States the world's biggest oil producer ahead of Russia and Saudi Arabia.
In part because of soaring domestic production, U.S. commercial crude oil inventories last week hit a October 2017 high of 460.63 million barrels, the Energy Information Administration said on Wednesday. That was a rise of 1.3 million barrels.
(GRAPHIC: U.S. oil drilling, production & storage levels link: https://tmsnrt.rs/2DxgF8W).
(Reporting by Henning Gloystein; Editing by Kenneth Maxwell and Tom Hogue)
Source: OANN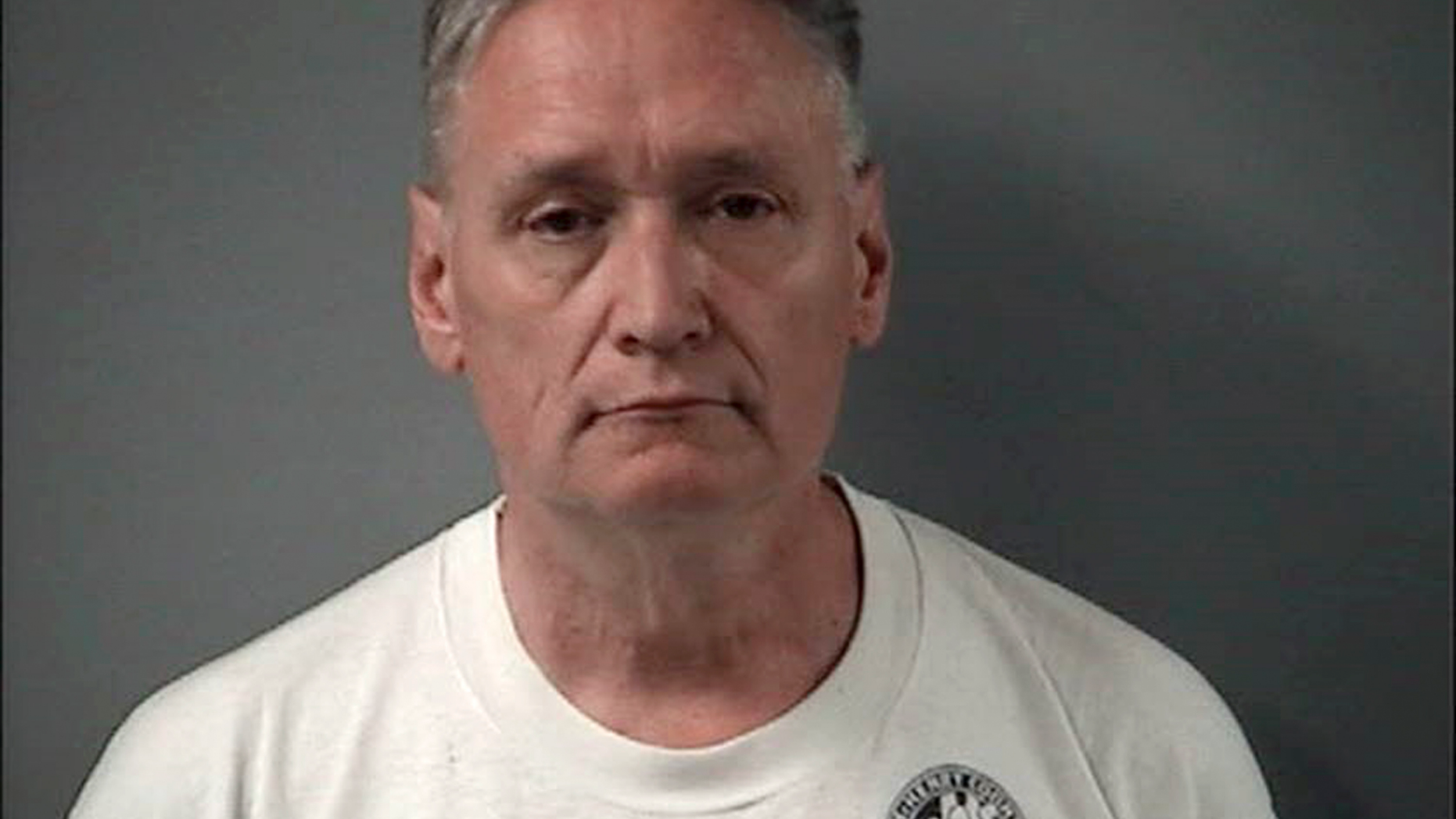 CRYSTAL LAKE, Ill. – The Latest on the search for a missing 5-year-old Illinois boy (all times local):
3 p.m.
Police say the body of a 5-year-old Illinois boy whose parents reported him missing last week was found buried in a shallow grave and wrapped in plastic in a rural area a few miles from the family's home.
Crystal Lake police Chief James Black said during a news conference that investigators found what they believe to be the remains of Andrew "AJ" Freund early Wednesday in the neighboring city of Woodstock. Efforts are underway to confirm it is AJ's body.
He says they were led to the body after interviewing AJ's parents overnight and presenting them with cellphone evidence.
The parents, Andrew Freund Sr. and JoAnn Cunningham, each face five counts of first-degree murder and other charges.
Authorities say they reported him missing last Thursday and told officers they last saw him at bedtime the night before.
___
2 p.m.
Authorities say they have found what they believe is the body of a 5-year-old Illinois boy who went missing last week, and that his parents have been charged with murder in his death.
Crystal Lake police Chief James Black said at a news conference Wednesday that police dug up what they believe is Andrew "AJ" Freund's body in a field and that it was wrapped in plastic.
He says AJ's parents, Andrew Freund Sr. and JoAnn Cunningham, face murder and other charges in the boy's death.
Authorities say the boys' parents reported him missing last Thursday and told officers they last saw him at bedtime the night before.
___
12:30 p.m.
Officers have removed several items from the home of an Illinois couple whose 5-year-old son has been missing for nearly a week.
Photos and video show the officers leaving the Crystal Lake home of Andrew Freund Sr. and JoAnn Cunningham on Wednesday with a shovel, mattress, brown paper bags and plastic storage tub.
Searchers have been scouring the area for the couple's missing son, Andrew "AJ" Freund. Authorities say the boys' parents reported him missing last Thursday and told officers they last saw him at bedtime the night before.
Police say Cunningham has been refusing to cooperate with detectives. They say they don't believe the boy was abducted and that he didn't leave the home on foot. State child welfare officials have taken custody of the couple's 4-year-old son, Parker.
Authorities plan to give an update on the investigation at a 1 p.m. news conference.
___
9:25 a.m.
The FBI and police in the Chicago suburb of Crystal Lake are planning a news conference as they search for a 5-year-old boy who has been missing for nearly a week.
The Crystal Lake Police Department says the news conference will take place at noon on Wednesday at City Hall. The agencies have been searching for Andrew "AJ" Freund since his parents reported him missing last Thursday. The couple said they saw him at bedtime the night before and couldn't find him in the morning.
Police searched for AJ in a park on Tuesday and said they planned to use sonar to search ponds in the community, which is about 50 miles (80 kilometers) northwest of Chicago.
Authorities say they don't believe the boy was abducted or wandered away.
Source: Fox News National
---