Milo Yiannopoulos has a LOT of "Super Fans" but no one else Grabs Life by the Grapefruit and Squeezes quite as good as Michah: one such fan.
On a recent dare, Milo informed Michah he would let him regain his Admin rights (if he completed a dare) back to Milo's "Fag Chat" the room that up until now has been a pay only chat room, with changing names.
For example, Milo has mocked a church, mocked Antifa, mocked a school, and currently, Milo sits as "Judge Milo" the current link at the time of this article is: https://t.me/joinchat/LHoLt1A8PXVPq2ml9_qNyA remember in his court it is NOT a Democracy.
Recently Milo has complained a lot about the lack of book sales, etc, etc and the worries of putting food on the table for him and his wonderful husband as pictured below (not really)
I will be honest I myself have been caught up in the drama of the world of Milo, I even paid $13 to be "unsilenced," yes Milo has found a way to make money off this chat, fees levied on those that disobey. Yes, Milo will "silence" you, the same Milo, who is the master of being banned from everything which I find kind of ironic to be "silenced" by one that complains how everyone silences him. If I might add Milo has even set up a system where people can pay to have others banned and then reinstated, and that is not even all! Just ask anyone in chat about the "rules" especially #ShariaTuesdays where women are NOT allowed to talk. It can be frustrating for some, but in Milo's Kingdom, he likes to keep it fresh.
I have even allowed myself to get very emotional about his rejection of my work, and my silencing. So, I have put that energy into a weekly show covering some of the highs and very very very lows of Milo's chat.
This week started out normal as there was a Mock Funeral for Michah, but within 12 hours Michah was made whole again in at least zombie form… which led towards an even fruitier and more citrus path for dear Michah the budding fruitiphile. (I am sure there is a much better not made up name)
For you see in 2020 the land of complaining about Gays and Drag queens (just ask Lady Maga) being allowed in the "Conservative" movement because they are something other than "traditional conservative" is a LARGE issue for many in the "conservative" movement. This is something I personally believe that is holding back the Republicans and our #GaysForTrump movement, in general, the embracing of diversity in the party which may just include getting OK with embracing identity politics. If only to prove to others that they too do not have to be trapped on the left and can #GoRight breaking the "Traditional mold" and ensuring future victories for Life, Liberty, and the Pursuit of Happiness.
Though we have to warn you that there is such a thing as extremism that we do have to worry about… my question, does Sex With Fruit belong in Conservative America?
Who knows, I know this for sure.. people might call me fruit but I sure as hell am not having sex with one!
To each his own Michah for I hope you do get that piece of American Pie!
Also, Remember, Milo is NOT OK! All Right?!
Below is this week's episode of Milo is Not OK! All Right?!
Milo Is Not OK! All Right?! Episode 1
Fighting the Culture War One Grapefruit at a Time
Michah Screws a Grapefruit!
I told you Milo was NOT All Right…
Warning Contents are UNCENSORED
Strong Language and some weird situations… not for all ages
#MiloIsNotOk #MiloIsNotAllRight #CultureWar
Fighting the Culture War One Grapefruit at a Time – Milo Is Not OK (All Right) Episode 1
The Opinions Expressed in These News Stories, do not always represent the views of the Full Staff, and the Movements and Charities We Endorse.
We Fully Believe that Together All Parties and People Can Make America (and the World) Great Always (For Everyone)
Follow @PeterBoykin on
TeleGram: T.ME/RealPeterBoykin
Facebook: Facebook.com/PeterRobertBoykin
YouTube: YouTube.com/c/PeterBoykin
Instagram: instagram.com/peterboykin/
Reddit: reddit.com/user/peterboykin
Visit Our Network of News Pages:
Join #TheMagaNetwork
Support These Great Charities and Movements
GoRight.US #GoRight
Related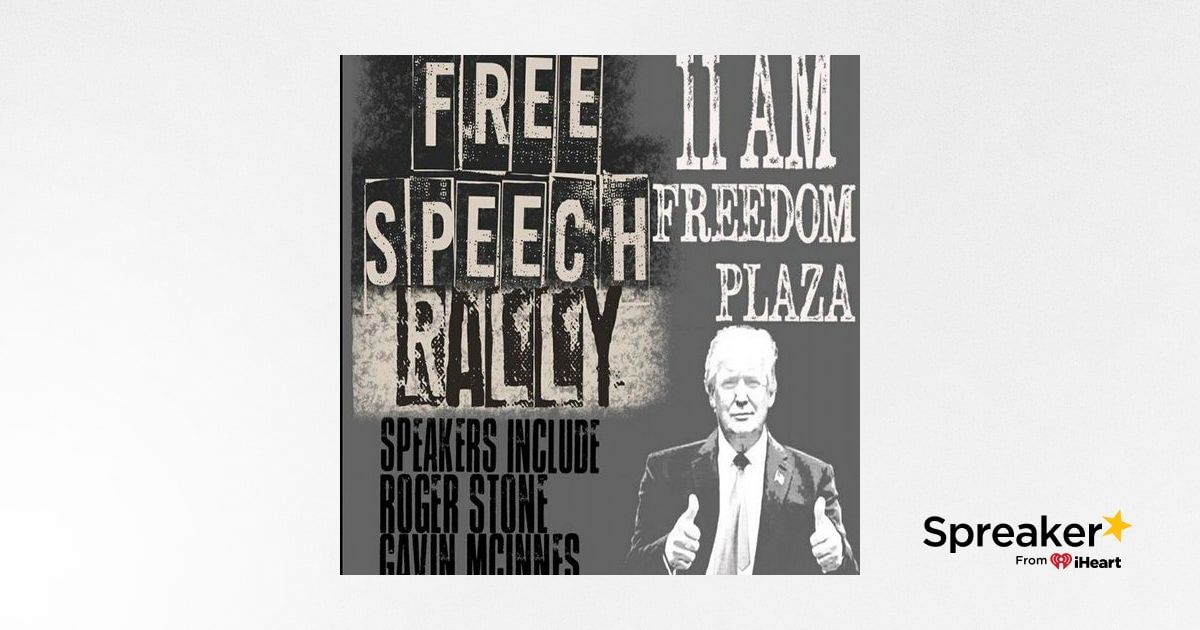 To be honest, many great words have been spoken about our Independence Day. It would be a sin to not reuse such words. Today I will borrow these words of the past by great patriots, including one local man our previous Sherriff BJ Barnes.
Fourth of July speeches, as John Adams predicted in 1776, tent to be "with pomp and parade, with shows, games, sports, guns, bells, bonfires and illuminations from one end of this continent to the other."
On the 4th of July President Donald Trump … See More will deliver such a presidential address during the "Salute to America" celebration at the Lincoln Memorial on the National Mall, I hope the world listens.
Just 2 days later a number of brave men and women will face the hate of domestic terror groups such as Antifa in order to Demand Free Speech, I will be one of those individuals.
We do this because we believe in the Liberty granted to us by brave men who came before us.
Liberty does not consist, my fellow-citizens, in mere general declarations of the rights of man. It consists in the translation of those declarations into definite action.
Have you ever read the Declaration of Independence or attended with close comprehension to the real character of it when you have heard it read?
If you have, you will know that it is not a Fourth of July oration. The Declaration of Independence was a document preliminary to war. Those were grim days, the days of 1776. Those gentlemen did not attach their names to the Declaration of Independence expecting a holiday on the next day, and that 4th of July was not itself a holiday. They attached their signatures to that significant document knowing that if they failed it was certain that every one of them would hang for the failure. They were committing treason against England in the interest of the liberty of 3,000,000 people in America.
All the rest of the world was against them and gave cynical smiles at their audacious undertaking. Do you think that if they could see this great Nation now they would regret anything that they then did to draw the gaze of a hostile world upon them?
The most patriotic man, ladies and gentlemen, is sometimes the man who goes in the direction that he thinks right even when he sees half the world against him. It is the dictate of patriotism to sacrifice yourself if you think that that is the path of honor and of duty.
First President to go into North Korea. Yet some say it means nothing.
First President to bring China back in line by making them pay tariffs and bringing billions back to America, but some say it is not enough, he is putting us in danger.
Having meaningful talks with both our friends and our enemies making it clear he is putting his country before theirs, as it should be.
The best economy in the world, yet some give him no credit.
Best job growth for everyone, black, brown and white, yet some call him a racist.
Some have tried to bring false witness against him and when proven wrong, refuse to believe it.
Every idea must be started by somebody, and it is a lonely thing to start anything. Yet if it is in you, you must start it if you have a man's blood in you and if you love the country that you profess to be working for.
Do not blame others if they do not agree with you. Do not die with bitterness in your heart because you did not convince the rest of the world, but die happy because you believe that you tried to serve your country by not selling your soul.
The task to which we have constantly to readdress ourselves is the task of proving that we are worthy of the men who drew this great declaration and know what they would have done in our circumstances. Patriotism consists in some very practical things—practical in that they belong to the life of every day, that they wear no extraordinary distinction about them, that they are connected with commonplace duty. The way to be patriotic in America is not only to love America but to love the duty that lies nearest to our hand and know that in performing it we are serving our country.
I'm proud to be an American and proud of my flag and my country. Which one are you, some or other. The world is becoming more complicated every day, my fellow-citizens. No man ought to be foolish enough to think that he understands it all. And, therefore, I am glad that there are some simple things in the world.
Before the coming 4th celebration, stage your own revolution.
Call your local board of elections and if you are a Democrat, change to a Republican or independent.
You can still, vote for whoever YOU want and should.
Your change may send the message these Antifa, Domestic Terrorist, Socialist-leaning groups.
Not in my America!
It's simple to do and will be like dumping your own bale of tea into the Boston Harbor.
I leave you with this. God Bless America.
DemandFreeSpeech.org
All known Antifa who went to the Unite The Right rally in Charlottesville, VA on August 12, 2017(August 11 and 13 as well): Original source: http://archive.is/5cdGX by They like to attack with their faces covered, anonymity makes them feel strong, unmasking them should help. #AntiFa pic.twitter.com/81NiRJ8RSk — Peter Boykin ??? #AntiHate #FreeSpeech Activist (@peterboykin) August 11, […]
---