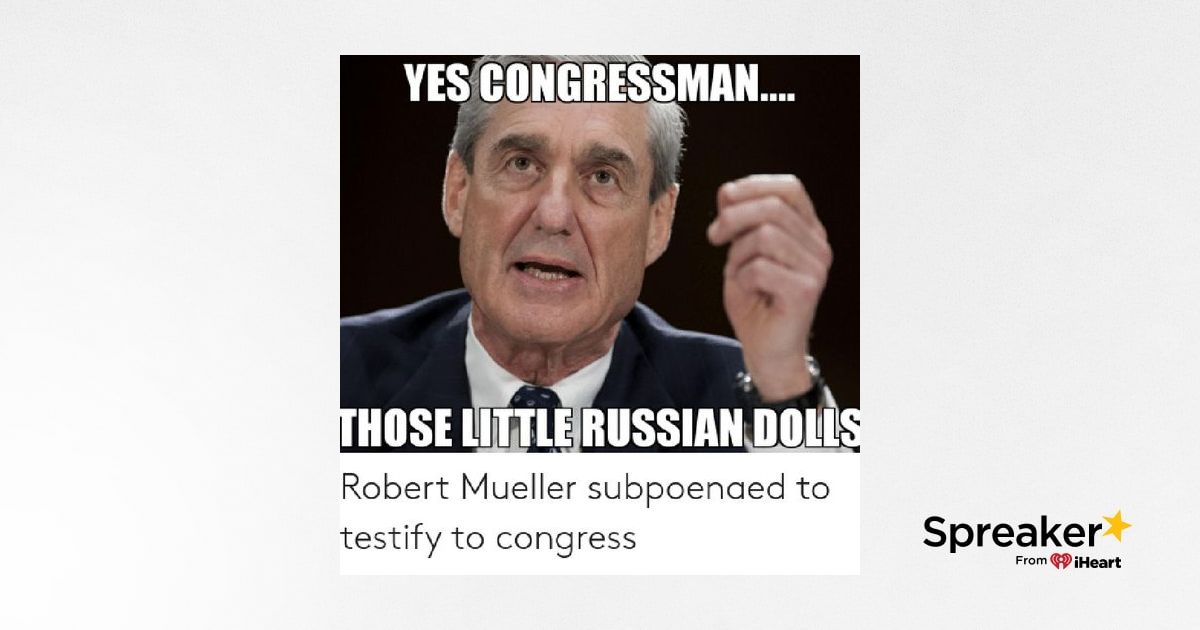 Mueller has agreed to testify before the House judiciary and intelligence committee, do really think he had anything important to say?
Mueller agrees to testify under subpoena before House lawmakers
It looks like critics who thought they had heard the last from former Special Counsel Robert Mueller in the ongoing President Trump-Russia collusion saga have been proven wrong. Mueller has agreed to testify before the House judiciary and intelligence committees on July 17 after they subpoenaed … See More Mueller on Tuesday, according to the committees' chairmen, Reps. Jerry Nadler, D-N.Y., and Adam Schiff, D-Calif. House Democrats have fought toget access to Mueller and his unredacted report on Russian interference in the 2016 presidential election and whether President Trump obstructed justice. Weeks of negotiations between the Democrats and the Justice Department ultimately resulted in the subpoena.
Fox News has learned Mueller would agree to appear only under a subpoena – and that the subpoena was "friendly." Perhaps a bigger question is, What do Democrats hope to achieve with Mueller's testimony? The news of his scheduled appearance has already overshadowed this week's scheduled Democratic primary debates and could be addressed by all 20 presidential candidates over the two-night event in Miami. Some GOP lawmakers, such asU.S. Rep. Matt Gaetz of Florida, a Judiciary Committee member, warn that Democrats could be planting the seeds of "impeachment by surprise." But Rep. Mark Meadows, R-N.C., says Mueller better be prepared for a "GOP cross-examination" when he testifies.
Dershowitz: Dems 'shooting themselves in the foot' with Mueller subpoena
Democrats will regret issuing a subpoena to former Special Counsel Robert Mueller, according to famed legal scholar Alan Dershowitz. Democrats, Dershowitz argues, appear to have overlooked that Republican lawmakers also will have an opportunity to question Mueller and highlight weaknesses and potential biases in his investigation and report. And Mueller cannot refuse to answer questions from Republicans not covered by "privilege," Dershowitz said on Fox News' "The Ingraham Angle." "I'm trying to stop them from shooting themselves in the foot," he said. In separate column for FoxNews.com, Dershowitz, writes the following: "Mueller should refuse to say anything about the investigation of Trump and his campaign beyond what is already in his report."
Democratic primary debate, Night 1
The road to the 2020 presidential election will heat up, starting with the first Democratic primary debate, which will take place over two consecutive nights, starting Wednesday. Because so many qualified for the first round of debate, the candidates were split up randomly into two groups. The two-hour debates will kick off at 9 p.m. E.T. in Miami, Fla. on Wednesday and Thursday. A total of 20 candidates — 10 each night — will debate. Wednesday's participants will include: Julian castro, former secretary of Housing and Urban Development; John Delaney a former congressman from Maryland; U.S. Rep. Tulsi Gabbard of Hawaii; Washington Gov. Jay Inslee; U.S. Sen. Amy Klobuchar of Minnesota; Beto O'Rourke, a former congressman from Texas; U.S. Rep. Tim Ryan of Ohio; and U.S. Sen. Elizabeth Warren of Massachusetts.
Showdown over border aid bill brews in Congress; Customs and Border Protection chief steps down
The House approved a $4.5 billion supplemental spending bill on Tuesday night to address humanitarian issues at the U.S.-Mexico border and to provide additional funding for food, water, medical services and stronger protections for unaccompanied children, among other things — setting up a showdown between the Democrat-led House and the Republican-led Senate. The House bill, which passed 230-195, included specifics that would prevent the Trump administration from allowing any funding to go toward supporting Immigrationand Customs Enforcement (ICE) personnel at the border, likely to become a point of contention with Republicans. President Trump warned Monday that he would veto the House bill if it passed. Earlier Wednesday, Acting Commissioner John Sanders of U.S. Customs and Border Protection resigned amid ongoing controversy over conditions at migrant detention facilities along the U.S-Mexico border.
Navy SEAL's defense expected to begin at court-martial
The prosecution in the court-martial of Navy SEAL Eddie Gallagher rested its case Tuesday, ending six days of testimony in which SEALs accused one of their own of stabbing to death an ISIS prisoner in Iraq in 2017. Special Operations Chief Gallagher is charged with premeditated murder. In a trial that has frayed the reputation of the SEAL community, the Navy's lead investigator took the witness stand Tuesday for cross-examination and was accused of vindictiveness, incompetence and a rush to judgment. Gallagher'sdefense is expected to begin its case Wednesday morning and show jurors videotaped testimony from an Iraqi general who handed over the ISIS fighter to Gallagher for medical treatment..
TODAY'S MUST-READS
Jay Sekulow: Obama administration's anti-Trump actions revealed in newly disclosed documents.
Lawrence Jones: NBA 'owner' nix is 'political correctness gone wild.'
Dozens of uniformed service members attend funeral of 5-year-old who wanted to be 'Army Man.'
MINDING YOUR BUSINESS
Wayfair employees plan walkout over $200G furniture order to immigration detention facility.
These are the most undervalued cities in the US this year.
Town where Jeff Bezos, Bill Gates live is running out of money.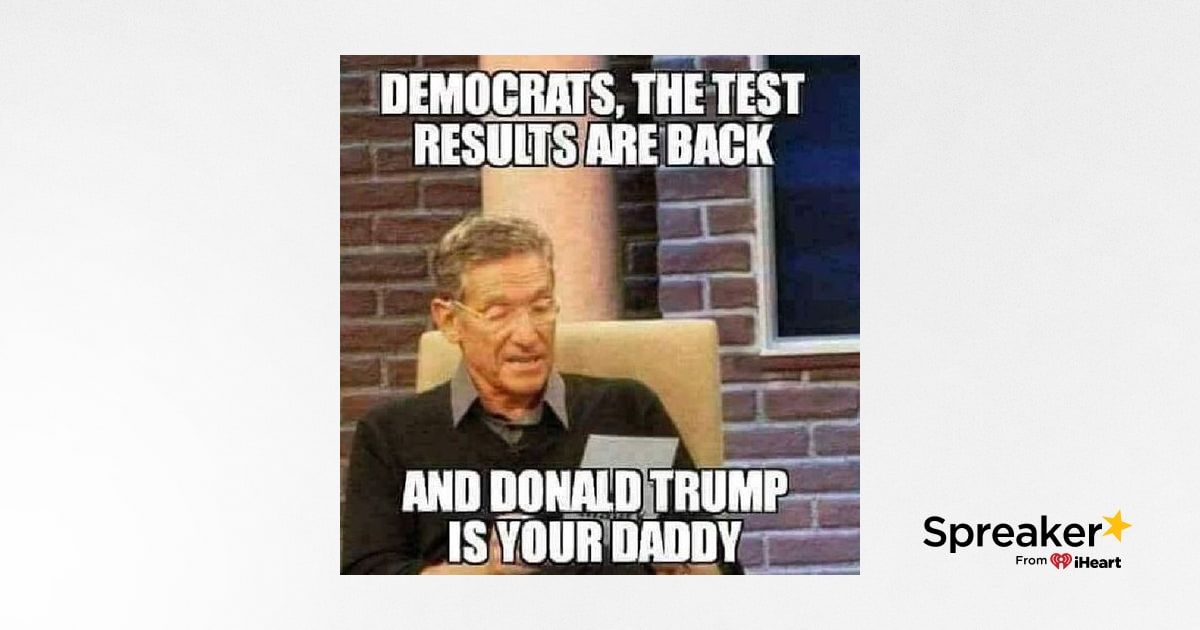 Trump Said Dems do not get "do-overs" in the Russia investigation. Sadly They Are Full Steam.. Are You Tired Of The Left Wasting Our money?
Watergate figure in the spotlight as Dems begin hearings on Mueller report
John Dean, the former White House counsel to Richard Nixon and a key figure in the Watergate scandal, is expected to be frontand center on Capitol Hill on Monday, as House Democrats are set to begin a series of hearings this coming week seeking to keep the spotlight on … See More Special Counsel Robert Mueller's report. Although the week could end with Attorney General William Barr and formerWhite House counsel Donald McGahn in contempt of Congress, no formal impeachment inquiry is on the table, and the way forward remains unclear. Prominent Democrats have continued to support the investigative "path" — in the words of Speaker Nancy Pelosi — that some of them publicly hope will lead to impeachment. Trump slammed the hearings on Sunday, calling Dean, who is also a CNN contributor, a "sleazebag attorney" and that Dems do not get "do-overs" in the Russia investigation.
Mexico still in Trump tariff crosshairs
Even as he again hailed his administration's last-minute deal on Friday with Mexico as a "successful agreement" to address illegal immigration at the southern border, President Trump on Sunday bluntly suggested he might again seek to impose punishing tariffs on Mexico if its cooperation falls short in the future. The president and other key administration officials also sharply disputed a New York Times report claiming the deal "largely" had been negotiated months ago, and hinted that not all major details of the new arrangement have yet been made public.
California to give illegal immigrants full health benefits
In a stance to distance itself from President Trump's administration, California is set to become the first state in the country to pay for tens of thousands of illegal immigrants to have full health benefits. Under an agreement between Gov. Gavin Newsom and Democrats in the state legislature as part of a broader $213 billion budget, low-income adultsbetween the ages of 19 and 25 living in California illegally would be eligible for California's Medicaid program, known as Medi-Cal. The plan would take effect in January 2020, the Sacramento Bee reported.
'Big Papi' shot in the Dominican Republic
Former Boston Red Sox slugger David Ortiz was ambushed by a man who got off a motorcycle and shot him in the back at nearly point-blank range in a nightclub in his native Dominican Republic on Sunday. A local reporter who said he'd spoken with the doctor who treated Ortiz told ESPN that a bullet had hit Ortiz's lower back and came out his stomach. Police said Ortiz was transferred to a hospital where he underwent surgery. He's reportedly now in stable condition. A witness at the scene said a suspect who was at the scene is in custody. Other circumstances surrounding the shooting were unclear.
ICYMI: A fourth U.S. tourist death at Dominican Republic resort
A fourth U.S. tourist died after he fell critically and suddenly ill at an all-inclusive resort in the Dominican Republic this past April, about a month before three others died in their rooms, Fox News has learned. Robert Bell Wallace, 67, of California, became ill almost immediately after he had a scotch from the room minibar at the Hard Rock Hotel & Casino resort in Punta Cana, his niece, Chloe Arnold, told Fox News on Sunday. He was in the Dominican Republic to attend his stepson's wedding.
TODAY'S MUST-READS
GOP opponent says AOC 'literally ran' away when challenged to debate.
Joe Biden's bracelet tweet to honor Obama on 'Best Friends' Day goes viral.
Justin Bieber challenges Tom Cruise to a fight.
MINDING YOUR BUSINESS
CBS-Viacom talks near critical stage with board meeting this Friday.
United Technologies, Raytheon to combine in all-stock 'merger of equals.'
California sees surge in ammo sales ahead of new gun regulations.
Follow @PeterBoykin on Social Media
Twitter: Banned
Facebook: https://www.facebook.com/Gays4Trump
Instagram: https://www.instagram.com/peterboykin/
Youtube: https://www.youtube.com/c/PeterBoykin
Reddit: https://www.reddit.com/user/peterboykin
Telegram: https://t.me/PeterBoykin
https://t.me/RealPeterBoykin
Parler: https://parler.com/profile/peterboykin/posts
PolitiChatter: https://politichatter.com/PeterBoykin
Gab: https://gab.com/peterboykin
Discord: https://discordapp.com/invite/pyuPqU9
Periscope: Banned
Support Peter Boykin's Activism by Donating
Patreon: https://www.patreon.com/peterboykin
PayPal: https://www.paypal.me/magafirstnews
Cash App: https://cash.me/app/CJBHWPS
Cash ID: $peterboykin1
Listen to #MagaOneRadio
Join the #MagaNetwork
Read the Latest #MagaFirstNews
https://gorightnews.com/
https://magafirstnews.com/
https://magaone.com/
https://us1anews.com/
Support Donald Trump
https://votefordjtrump.com/
http://trumploveswinning.com/
https://marchfortrump.net/
https://gaysfortrump.org/
Join Our Groups on Facebook:
MarchForTrump
https://www.facebook.com/groups/MarchForTrump2020/
https://www.facebook.com/groups/MarchForTrump/
MagaOneRadio
https://www.facebook.com/groups/MAGAOneRadio/
https://www.facebook.com/groups/MagaOneRadioNet/
https://www.facebook.com/groups/MAGARadio/
https://www.facebook.com/groups/MagaFirstRadio/
https://www.facebook.com/groups/MAGA1Radio/
https://www.facebook.com/groups/MagaFirst/
TheMagaNetwork
https://www.facebook.com/groups/theMagaNetwork/
GaysForTrump
https://www.facebook.com/groups/gaysfortrump/
https://www.facebook.com/groups/TheGayRight/
https://www.facebook.com/groups/LGBTexit/
https://www.facebook.com/groups/gaysfortrumporg/
https://www.facebook.com/groups/DeplorableGays/
https://www.facebook.com/groups/GaysForTrumpParty/
Americans With Trump
https://www.facebook.com/groups/AmericansWithTrump/
North Carolina MAGA Network
https://www.facebook.com/groups/northcarolinamaganetwork/
NC Trump Club
https://www.facebook.com/groups/NCTRUMPCLUB/
Exit Extremism
https://www.facebook.com/groups/EXITEXTREMISM/
Vote For DJ Trump
https://www.facebook.com/groups/VoteForDJTrump/
Trump Loves Winning
https://www.facebook.com/groups/TrumpLovesWinning/
Straights For Trump
https://www.facebook.com/groups/StraightsForTrump/
US1ANews
https://www.facebook.com/groups/US1ANews/
https://www.facebook.com/groups/US1ANewsGroup/
MyNCGOP
https://www.facebook.com/groups/MyNCGOP/
Grab them by the P***Y
https://www.facebook.com/groups/GrabThemByTheP/
Join Our Pages on Facebook:
https://www.facebook.com/TheMAGANetwork/
https://www.facebook.com/MAGAFIRSTNEWS/
https://www.facebook.com/pg/MagaOneRadio-778327912537976/
https://www.facebook.com/North-Carolina-MAGA-Network-307617209916978/
https://www.facebook.com/GaysForTrumpOrg/
https://www.facebook.com/LGBTExit-2340621102644466/
https://www.facebook.com/Take-Back-Pride-American-Pride-Rally-386980035391880/
https://www.facebook.com/PeterBoykinMAGA/
https://www.facebook.com/MarchForTrumpUSA/
https://www.facebook.com/VoteForDJTrump/
https://www.facebook.com/US1ANews1/
https://www.facebook.com/MYNCGOP/
https://www.facebook.com/trumploveswinning/
Contact Email:
Peter.Boykin@TheMagaNetwork.com
PeterBoykin@Gmail.com
GaysForTrump@Gmail.com
MagaFirstNews@Gmail.com
Telephone Number:
1-202-854-1320
Everyone I hope to see you in DC in July –
June 15 – MarchForTrump.net Greensboro NC
July 6 #DemandFreeSpeech Rally (VIP party after) DemandFreeSpeech.org
Oct 4-6 TRUMPSTOCK Kingman AZ
---