#MagaFirstNews 8.27.19
New optimism in US-China trade war felt on Wall Street, Asian markets
Struggling 2020 Democrats fume at DNC over debate criteria crackdown
Epstein accusers expected to speak at hearing
Johnson & Johnson ordered to pay $572M in opioid case, setting up more trials and possible legal settlements
Miley Cyrus stuns at MTV VMAs with emotional first performance since Hemsworth split
#MagaFirstNews 8.27.19
New optimism in US-China trade … See More war felt on Wall Street, Asian markets
Asian shares traded mostly higher on Tuesday, following a rally on Wall Street. Traders are cautiously optimistic again about the potential for progress in the costly trade war between the U.S. and China. Japan's benchmark Nikkei rose 1.2 percent, Hong Kong's Hang Seng rose at first but reversed course and was down nearly 0.2 percent and China's Shanghai Composite was up 1.1 percent. U.S. equity futures were searching for direction Tuesday morning.
Monday's rally on Wall Street got its start early after President Trump said his negotiators had received encouraging calls from China on Sunday, though China's foreign ministry denied knowledge of any such calls. At the end of the G-7 summit, the president stood firm and defended his handling of the trade war with China and said his approach was seeing results.
Struggling 2020 Democrats fume at DNC over debate criteria crackdown
With the deadline to qualify for next month's third round of Democratic presidential debates closing in, the Democratic National Committee is facing an angry chorus of criticism from the candidates not likely to make the cut. At issue is the DNC's criteria for the contenders to take part in the prime-time showdown, including contributions from 130,000 individual donors and reaching at least 2 percent in four qualifying polls. Rep. Tulsi Gabbard of Hawaii, Montana Gov. Steve Bullock, Sen. Michael Bennet of Colorado were among the candidates complaining about the DNC's process.
While the criticism is not new, this time around the national party committee is specifically being attacked over the dearth of qualifying polls. Critics say this is unfairly preventing candidates close to qualifying from actually making the stage. Bullock, who also needs a miracle to qualify by the end-of-Wednesday deadline, argued that "these DNC debate rules have turned this primary into the 'The Hunger Games' — each step of this seems to be all about getting donors."
Epstein accusers expected to speak at hearing
Up to 30 of Jeffrey Epstein's alleged victims could take a judge up on his invitation to speak at a hearing Tuesday. U.S. District Judge Richard Berman, who presided over the sex trafficking case prosecutors brought against Epstein, scheduled the hearing after prosecutors asked that he toss charges against Epstein because of his death. Epstein, a previously convicted sex offender, died Aug. 10, his death ruled a suicide as he apparently killed himself rather than face sex trafficking charges. Berman said he would give prosecutors, Epstein's lawyers and any alleged victims a chance to speak.
Since the hearing was scheduled, it was revealed that Epstein signed a will just two days before his suicide putting over $577 million in assets into a trust fund. The will, filed in the Virgin Islands where Epstein maintained a residence, was expected to make it more difficult for dozens of accusers to collect damages. Tuesday's hearing comes amid a report that video footage from at least one camera in the hallway outside Epstein's jail cell is too flawed to be of any value for investigators.
Johnson & Johnson ordered to pay $572M in opioid case, setting up more trials and possible legal settlements
An Oklahoma judge found Johnson & Johnson and Janssen Pharmaceutical Companies liable for stoking the opioid crisis in the state and said the company must pay $572 million, far less the $17 billion that the state was seeking. Judge Thad Balkman, of Cleveland County District Court in Norman, Oklahoma, is the first judge to rule in the opioid cases brought to trial by thousands of state and local governments against opioid manufacturers and distributors. His precedent-setting ruling was being closely watched as 2,000 other pending suits await to be heard before a federal judge in Ohio in October. J&J said it plans to appeal Balkman's ruling and that the decision was "flawed."
Miley Cyrus stuns at MTV VMAs with emotional first performance since Hemsworth split
Miley Cyrus made a huge statement during an emotional performance at the 2019 MTV Video Music Awards. The pop star took the stage Monday evening at the Prudential Center in Newark, N.J. to perform her latest single "Slide Away," which many believe to be about her 10-year relationship with estranged husband, actor Liam Hemsworth.
Cyrus wasn't the only star making a statement at the VMAs. Taylor Swift called out the White House after she won the 2019 MTV Video Music Awards' top prize — video of the year — for her LGBTQ pride anthem, "You Need To Calm Down."
A complete list of winners from the 2019 MTV Video Music Awards.
Michael Jackson Video Vanguard Award: Missy Elliott
Fashion Trailblazer Award: Marc Jacobs
Video of the Year: Taylor Swift, "You Need to Calm Down"
Artist of the Year: Ariana Grande
Song of the Year: Lil Nas X ft. Billy Ray Cyrus, "Old Town Road (Remix)"
Best New Artist, presented by Taco Bell: Billie Eilish
Best Collaboration: Shawn Mendes & Camila Cabello, "Señorita"
Push Artist of the Year: Billie Eilish
Best Pop: Jonas Brothers, "Sucker"
Best Hip-Hop: Cardi B, "Money"
Best R&B: Normani ft. 6lack, "Waves"
Best K-Pop: BTS ft. Halsey, "Boy With Luv"
Best Latin: ROSALIA & J Balvin ft. El Guincho, "Con Altura"
Best Dance: The Chainsmokers ft. Bebe Rexha, "Call You Mine"
Best Rock: Panic! At The Disco, "High Hopes"
Video for Good: Taylor Swift, "You Need to Calm Down"
Best Editing: Billie Eilish, "Bad Guy"
Best Art Direction: Ariana Grande, "7 Rings"
Song of Summer, presented by Samsung: Ariana Grande & Social House, "boyfriend"
Best Power Anthem: Megan Thee Stallion ft. Nicki Minaj & Ty Dolla $ign, "Hot Girl Summer"
Best Group: BTS
Related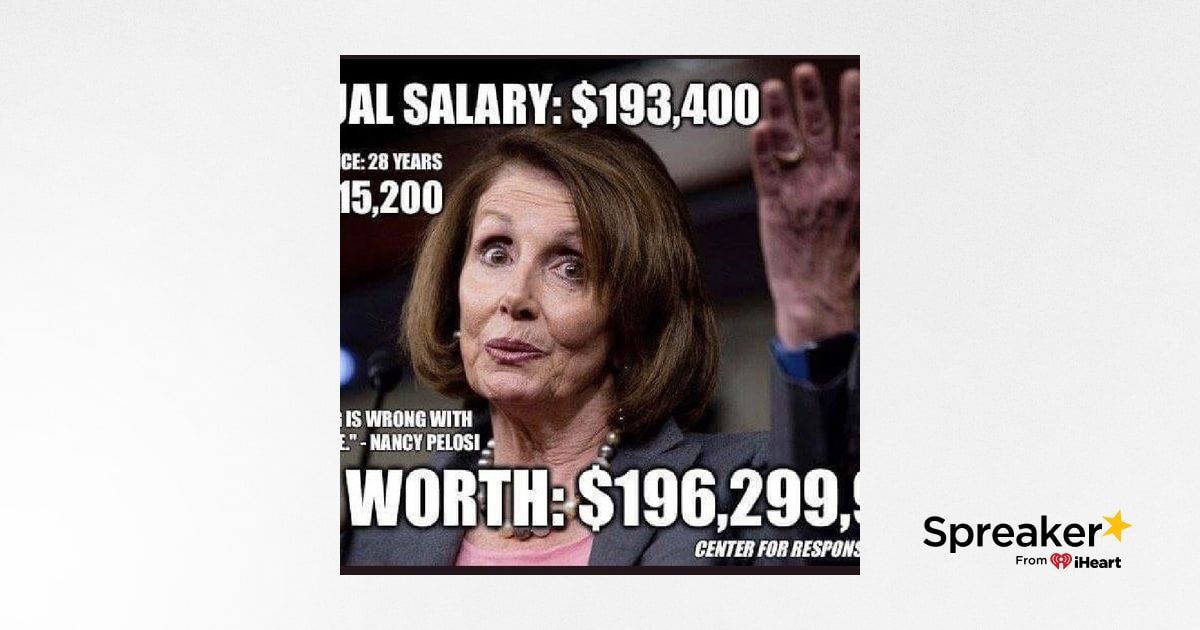 Pelosi tells Dems she wants to see Trump in prison, What Do You Think Those Chances Are?
Remembering D-Day, 75 years later
President Trump, French Emmanuel Macron and other world leaders will gather on the beaches of Normandy, France on Thursday to commemorate 75 years since the D-Day invasion and pay tribute to the heroes of the battle that was the turning point of World War II. D-Day saw more than 150,000 Allied troops land on the beaches of Normandy in northwest France on June 6, 1944. The … See More Battle of Normandy, codenamed Operation Overlord, changed the course of the war, and ultimately helped bring about Nazi Germany's defeat in May 1945.
On Wednesday, in a ceremony at Portsmouth, England, Trump read an excerpt from a prayer that President Roosevelt said during a radio address on D-Day. He is expected to give a speech on Thursday while touring the beaches of Normandy and an American military cemetery in France. Tune in to "The Ingraham Angle" tonight at 10 p.m. ET to watch Laura Ingraham's exclusive interview with President Trump from Normandy.
Trump warns not enough progress being made in Mexico talks
President Trump declared Wednesday evening that "not nearly enough" progress was being made in last-minute negotiations with Mexico, as the U.S. prepares to impose escalating tariffs unless that nation does more to stop the rush of illegal immigrants arriving at the U.S.-Mexico border. "Progress is being made, but not nearly enough!" the president tweeted.
Trump repeated his comments while making his way to Normandy early Thursday, saying that Congress and Democrats have been a "disaster" on immigration and that Dems were content with immigration crime. The president also stressed that he was "serious" about imposing tariffs on Mexico and said that many lawmakers do not know what they're talking about when it comes to tariffs.
Trump's remarks came as U.S. Customs and Border Protection reported Wednesday that the number of migrants apprehended at the border skyrocketed to nearly 133,000 in May, levels not seen in over a decade. That number surpassed 144,000 when counting migrants deemed inadmissible — more than a 30 percent increase from the prior month and double the influx recorded at the beginning of the year. Talks between U.S. officials and Mexico will resume Thursday.
Report: Pelosi tells Dems she wants to see Trump in prison
House Speaker Nancy Pelosi told senior Democrats on Tuesday that she ultimately wants to see President Trump "in prison,"according to a report. The speaker reportedly made the remark while defending her stance against impeaching the president in an evening meeting with House Judiciary Chairman Jerry Nadler and other top Democrats, according to Politico. "I don't want to see him impeached, I want to see him in prison," she said, according to multiple Democratic sources familiar with the meeting. Pelosi wants to hold the president accountable, the sources said, but thinks voters should get him out of office in 2020, after which he could possibly face criminal charges.
Rep. Ilhan Omar to 2020 Dem who wants to debate AOC: 'No means no!'
2020 Democratic presidential candidate John Delaney wants to debate Rep. Alexandria Ocasio-Cortez, D-N.Y, on the "Medicare-for-all." Delaney invited the ire of several fellow Democrats, including Ocasio-Cortez, last weekend when he argued that "Medicare-for-all" was bad policy. AOC has refused to debate Delaney so far and fellow progressive Rep. Rep. Ilhan Omar, D-Minn., had one response for Delaney on Wednesday: "No means no!" In an interview with Fox News, Delaney lamented the Democratic Party's "intolerance to different ideas" and said "Medicare-for-all" made it difficult for Democrats to beat Trump in 2020.
Carrie Underwood takes top honors at CMT Music Awards
Carrie Underwood won big at the 2019 CMT Music Awards, taking home the show's top honor Wednesday evening with Video of the Year for her hit "Cry Pretty." Underwood, 36, beat out the other Video of the Year nominees including, Kelsea Ballerini's "Miss Me More," Kane Brown's "Good as You," Luke Combs' "She Got the Best of Me" and "Coming Home" by Keith Urban and Julia Michaels.Along with Video of the Year, Underwood also won the night's first televised accolade — Female Video of the Year — for her song "Love Wins" at the Bridgestone Arena in Nashville, Tenn. Her wins Wednesday night extends her run as the most decorated act in thehistory of the CMT Music Awards. CLICK HERE for the list of winners at the 2019 CMT Music Awards.
TODAY'S MUST-READS
Dominican resort: US tourist went public with assault allegation after it refused her demand for $2.2 million.
Alan Dershowitz: Ex-British spy Christopher Steele must be asked these key questions by US investigators.
ICYMI: Pope Francis made this big change to Lord's Prayer.
MINDING YOUR BUSINESS
Shari Redstone poised to be queen of all media if CBS-Viacom merge.
Trump's Mexico tariffs could raise US car prices by more than $1,000.
Billionaire Tom Siebel now offering employees this huge perk, according to a report.
Follow @PeterBoykin on Social Media
Twitter: Banned
Facebook: https://www.facebook.com/Gays4Trump
Instagram: https://www.instagram.com/peterboykin/
Youtube: https://www.youtube.com/c/PeterBoykin
Reddit: https://www.reddit.com/user/peterboykin
Telegram: https://t.me/PeterBoykin
https://t.me/RealPeterBoykin
Parler: https://parler.com/profile/peterboykin/posts
PolitiChatter: https://politichatter.com/PeterBoykin
Gab: https://gab.com/peterboykin
Discord: https://discordapp.com/invite/pyuPqU9
Periscope: Banned
Support Peter Boykin's Activism by Donating
Patreon: https://www.patreon.com/peterboykin
PayPal: https://www.paypal.me/magafirstnews
Cash App: https://cash.me/app/CJBHWPS
Cash ID: $peterboykin1
Listen to #MagaOneRadio
Join the #MagaNetwork
Read the Latest #MagaFirstNews
https://gaysfortrump.org/
https://magafirstnews.com/
https://magaone.com/
https://us1anews.com/
Support Donald Trump
https://votefordjtrump.com/
http://trumploveswinning.com/
https://marchfortrump.net/
https://gaysfortrump.org/
Join Our Groups on Facebook:
MarchForTrump
https://www.facebook.com/groups/MarchForTrump2020/
https://www.facebook.com/groups/MarchForTrump/
MagaOneRadio
https://www.facebook.com/groups/MAGAOneRadio/
https://www.facebook.com/groups/MagaOneRadioNet/
https://www.facebook.com/groups/MAGARadio/
https://www.facebook.com/groups/MagaFirstRadio/
https://www.facebook.com/groups/MAGA1Radio/
https://www.facebook.com/groups/MagaFirst/
TheMagaNetwork
https://www.facebook.com/groups/theMagaNetwork/
GaysForTrump
https://www.facebook.com/groups/gaysfortrump/
https://www.facebook.com/groups/TheGayRight/
https://www.facebook.com/groups/LGBTexit/
https://www.facebook.com/groups/gaysfortrumporg/
https://www.facebook.com/groups/DeplorableGays/
https://www.facebook.com/groups/GaysForTrumpParty/
Americans With Trump
https://www.facebook.com/groups/AmericansWithTrump/
North Carolina MAGA Network
https://www.facebook.com/groups/northcarolinamaganetwork/
NC Trump Club
https://www.facebook.com/groups/NCTRUMPCLUB/
Exit Extremism
https://www.facebook.com/groups/EXITEXTREMISM/
Vote For DJ Trump
https://www.facebook.com/groups/VoteForDJTrump/
Trump Loves Winning
https://www.facebook.com/groups/TrumpLovesWinning/
Straights For Trump
https://www.facebook.com/groups/StraightsForTrump/
US1ANews
https://www.facebook.com/groups/US1ANews/
https://www.facebook.com/groups/US1ANewsGroup/
MyNCGOP
https://www.facebook.com/groups/MyNCGOP/
Grab them by the P***Y
https://www.facebook.com/groups/GrabThemByTheP/
Join Our Pages on Facebook:
https://www.facebook.com/TheMAGANetwork/
https://www.facebook.com/MAGAFIRSTNEWS/
https://www.facebook.com/pg/MagaOneRadio-778327912537976/
https://www.facebook.com/North-Carolina-MAGA-Network-307617209916978/
https://www.facebook.com/GaysForTrumpOrg/
https://www.facebook.com/LGBTExit-2340621102644466/
https://www.facebook.com/Take-Back-Pride-American-Pride-Rally-386980035391880/
https://www.facebook.com/PeterBoykinMAGA/
https://www.facebook.com/MarchForTrumpUSA/
https://www.facebook.com/VoteForDJTrump/
https://www.facebook.com/US1ANews1/
https://www.facebook.com/MYNCGOP/
https://www.facebook.com/trumploveswinning/
Contact Email:
Peter.Boykin@TheMagaNetwork.com
PeterBoykin@Gmail.com
GaysForTrump@Gmail.com
MagaFirstNews@Gmail.com
Telephone Number:
1-202-854-1320
Demand Free Speech Reception: Trump Hotel July 3 w/@RogerStone
https://www.eventbrite.com/e/demand-free-speech-reception-trump-hotel-july-3-wroger-stone-tickets-62233759851
MagaGala.com
Everyone I hope to see you in DC in July – Here's your chance to mingle with Roger Stone and other VIPs (TBA) at Trump Hotel July 3 – Demand Free Speech Reception Fundraiser 9:30pm – 11:30pm 2 hours open bar and great food! Please share! #MAGA Tickets through Facebook & Eventbrite MagaGala.com email peter.boykin@themaganetwork.com for questions please share! magagala.com
Demand Free Speech Reception: Trump Hotel July 3 w/@RogerStone
June 15 – MarchForTrump.net Greensboro NC
July 3 – #DemandFreeSpeech Reception @TrumpDC Tickets MagaGala.com
July 6 #DemandFreeSpeech Rally (VIP party after) DemandFreeSpeech.org
Oct 4-6 TRUMPSTOCK Kingman AZ
---