The Supreme Court is gearing up to decide next term whether states can ban students from using student-aid programs to attend religious institutions – an education dispute that could have major ramifications for the school choice movement.
The justices announced at the end of last month's session that they will take up the case of Espinoza v. Montana Department of Revenue — which concerns whether states can ban student-aid programs that allow families to choose religious schools for their children. In December 2018, the Montana Supreme Court struck down a tax-credit scholarship program in the state, saying the program violated the state constitution's "No-Aid clause" barring government money for religious schools because it had allowed students to use the money for that purpose.
"Every parent should have the right to choose where they send their kids to school," Kendra Espinoza, one of the plaintiffs challenging the Montana decision, told Fox News.
SEN. COLLINS REJECTED REPUBLICAN SENATOR'S OFFER TO DITCH KAVANAUGH AFTER FORD TESTIMONY, NEW BOOK CLAIMS
Others see the case as an assault on the separation of church and state.
"The decision by the court to review the Montana case signals that the majority may be gunning for the strong provisions in most state constitutions that bar public school funds from going to religion or religious schools," the Freedom from Religion Foundation, a liberal advocacy group, said in a June 28 statement.
Government money going to religious schools doesn't necessarily violate the First Amendment, but appeals courts are split on whether excluding such schools from programs like Montana's violates religious freedom.
TED CRUZ: CITIZENSHIP QUESTION ON CENSUS IS 'BASIC COMMON SENSE'
The tax-credit scholarship program, passed in May 2015, gave Montanans up to a $150 credit for donating to private scholarship organizations, which helped students pay for their choice of private schools.
It's similar to many programs across the U.S., and other states have proposed tax-credit scholarship programs but not passed them due to confusion about their legality.
FFRF attorney Patrick Elliott says the Supreme Court should leave decisions on these programs to state courts.
"I think this case involves interference with state rights," he told Fox News. "States can adopt constitutional protections without federal interference."
Espinoza said she enrolled her daughters in a private Christian school because she wanted a values-based education that would challenge them academically, but she has trouble paying for tuition and relies on scholarships. She planned to use Montana's tax-credit scholarship program.
"I've been working two and three jobs just to make ends meet," she said. "There was a question of whether I could afford it."
TEXAS LAWYERS ARGUE FOR END OF OBAMACARE IN CASE THAT COULD DECIDE FATE OF HEALTH PLAN
But the Montana Department of Revenue said providing tax credits for donations that later help pay tuition at private schools amounts to indirect funding of religious education by the state, in violation of the "No-Aid clause" – also known as a Blaine Amendment. It made a rule preventing Espinoza or other religious school families from receiving the scholarships.
Espinoza and the libertarian Institute for Justice sued the department over that rule in December 2015, but the Montana Supreme Court invalidated the entire program last year. Espinoza's lawyers say the program was voided simply because it afforded a religious option, and the U.S. Supreme Court should restore what the Montana legislature passed.
"The federal Constitution prohibits that kind of animus toward religion and the fact that animus is codified in the Montana Constitution in the Blaine Amendment only makes things that much worse," Institute for Justice senior attorney Michael Bindas said.
Blaine Amendments originated in the 1870s when, as Justice Clarence Thomas wrote in a 2000 case, "it was an open secret that 'sectarian' was code for 'Catholic.'" Thirty-seven states have Blaine Amendments today, but Bindas calls them, "vestiges of 19th century anti-Catholic bigotry."
Espinoza's lawyers also cite Trinity Lutheran, a Supreme Court case from 2017 that ruled Missouri couldn't deny a church a grant to resurface its playground simply because it was a church.
But Elliott said Blaine Amendments don't mention a specific religion and have operated without bias.
CLICK HERE TO GET THE FOX NEWS APP
"No funding of religious education was something states decided early on because they didn't want to have a religiously segregated school system," he said. "Public schools are open regardless of religious background. That's not always the case with private schools."
If the justices reverse Montana's decision, it could open the door to more scholarship and voucher programs across the U.S.
"This case has the potential to remove Blaine Amendments as a barrier to school choice throughout the country," Bindas said.
Related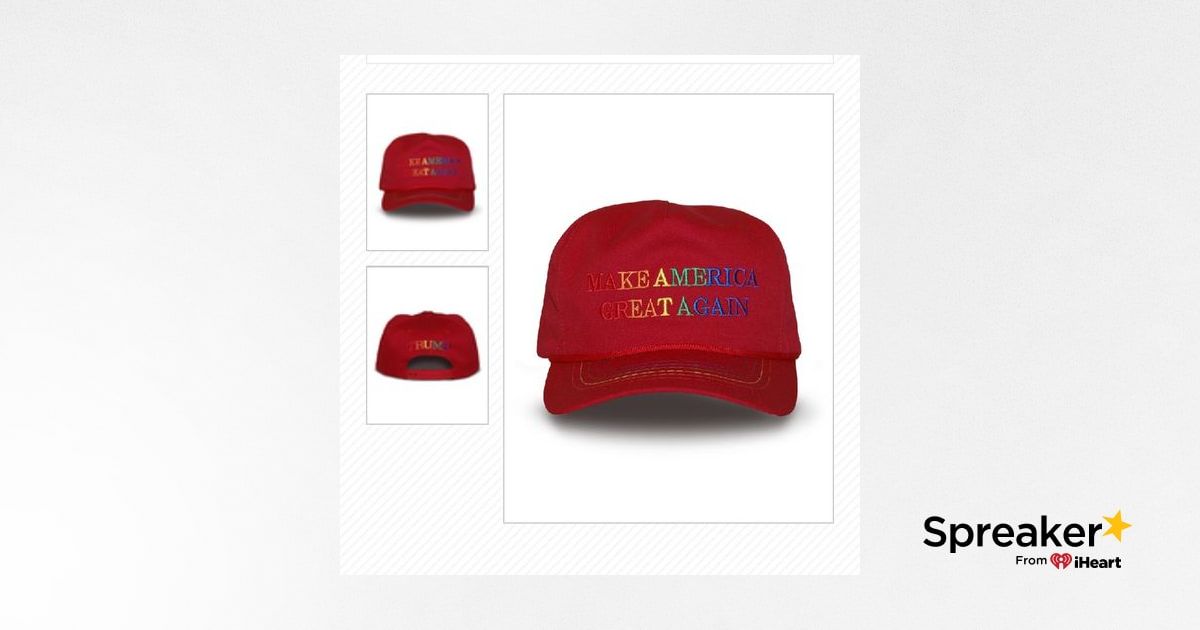 Peter Boykin Speaks At Greensboro NC City Council About Trumps Acknowledgement Of #LGBTPRIDE Month #MarchForTrump #AmericanPride #GayPride
I'm at City Council in Greensboro NC to give my monthly speech to trigger the left .. here is my speech.
"As we celebrate LGBT Pride Month and recognize the outstanding contributions LGBT people have made to our great Nation, let us also stand in solidarity with the many LGBT people who live in dozens of countries worldwide that punish, imprison, or … See More even execute individuals…..on the basis of their sexual orientation. My Administration has launched a global campaign to decriminalize homosexuality and invite all nations to join us in this effort!"
These words came straight out of the mouth of Donald Trump, a man the leftist gay community would have you believe is a homophobe. This is the same person who at the 2016 Republican National Convention, Trump promised "to do everything in my power to protect our LGBTQ citizens. … Believe me." The same man who is EVERYONES President that also not only worked to comfort and support those with HIV from as far back as the 1980's and who has recently in May tweeted these words "Great news today: My Administration just secured a historic donation of HIV prevention drugs to help expand access to PrEP for the uninsured and those at risk. Will help us achieve our goal of ending the HIV epidemic in America!"
This being June, and Pride Month I want EVERYONE to know in this city that many people in the Republican party just as much as Trump does, shows, and acts on it that we all support the WHOLE community, which includes it's #LGBTQ !
Last Friday, Donald Trump became the first Republican president in American history to acknowledge LGBT Pride Month. This came two and a half years after he entered office as the first president of either party in American history to fully support marriage equality. These are facts – not fake news – and they represent a fundamental shift in the acceptance of gays and lesbians in the Republican Party.
Democrats didn't want Trump to acknowledge LGBT Pride Month at all. They'd rather not have gay and lesbian voters know that this White House is spearheading an initiative to decriminalize homosexuality worldwide, led by U.S. Ambassador to Germany my friend Ric Grenell, the highest-ranking openly gay man currently serving in the Trump administration.
This same left didn't want you to know is that there are wide swaths of gay and lesbian Americans who want the same things as their straight counterparts: border security, limited government, a strong military, and the tools to create wealth.
These gays and lesbians support an administration that stands strong against terror because we saw what happened at Pulse Orlando when a terrorist killed 49 of us in cold blood in the name of ISIS. These gays and lesbians support border security because we know that unchecked illegal immigration depresses wages, brings drugs and violence across the border, and we in Greensboro are susceptible to all of these things, too.
I make this plea to ALL, Being a REPUBLICAN DOES NOT MAKE YOU A CERTAIN RELIGION, and BEING of the GAY COMMUNITY DOES NOT MAKE YOU A CERTAIN POLITICAL PARTY
I again invite people to attend the MARCH FOR TRUMP JUNE 15 Downtown at Noon at Governmental Plaza for an AMERICAN PRIDE RALLY of Free Speech, We do ask those who attend that we keep this event positive, and about unity. All will be invited & we will not discriminate groups/individuals. This Event is Inclusive for EVERYONE no matter your race, gender, religion, sexuality, or political party. But this event will not be Anti-TRUMP
I URGE EVERYONE – ESPECIALLY my fellow Republicans to come together this month in PEACE and UNITY. STOP THE HATE and Lets Work Together to Make America and Greensboro a Great Place for EVERYONE.
Full Disclosure some words from this speech come directly from a Great Gay Black American called Rob Smith.
Follow @PeterBoykin on Social Media
Twitter: Banned
Facebook: https://www.facebook.com/Gays4Trump
Instagram: https://www.instagram.com/peterboykin/
Youtube: https://www.youtube.com/c/PeterBoykin
Reddit: https://www.reddit.com/user/peterboykin
Telegram: https://t.me/PeterBoykin
https://t.me/RealPeterBoykin
Parler: https://parler.com/profile/peterboykin/posts
PolitiChatter: https://politichatter.com/PeterBoykin
Gab: https://gab.com/peterboykin
Discord: https://discordapp.com/invite/pyuPqU9
Periscope: Banned
Support Peter Boykin's Activism by Donating
Patreon: https://www.patreon.com/peterboykin
PayPal: https://www.paypal.me/magafirstnews
Cash App: https://cash.me/app/CJBHWPS
Cash ID: $peterboykin1
Listen to #MagaOneRadio
Join the #MagaNetwork
Read the Latest #MagaFirstNews
https://gaysfortrump.org/
https://magafirstnews.com/
https://magaone.com/
https://us1anews.com/
Support Donald Trump
https://votefordjtrump.com/
http://trumploveswinning.com/
https://marchfortrump.net/
https://gaysfortrump.org/
Join Our Groups on Facebook:
MarchForTrump
https://www.facebook.com/groups/MarchForTrump2020/
https://www.facebook.com/groups/MarchForTrump/
MagaOneRadio
https://www.facebook.com/groups/MAGAOneRadio/
https://www.facebook.com/groups/MagaOneRadioNet/
https://www.facebook.com/groups/MAGARadio/
https://www.facebook.com/groups/MagaFirstRadio/
https://www.facebook.com/groups/MAGA1Radio/
https://www.facebook.com/groups/MagaFirst/
TheMagaNetwork
https://www.facebook.com/groups/theMagaNetwork/
GaysForTrump
https://www.facebook.com/groups/gaysfortrump/
https://www.facebook.com/groups/TheGayRight/
https://www.facebook.com/groups/LGBTexit/
https://www.facebook.com/groups/gaysfortrumporg/
https://www.facebook.com/groups/DeplorableGays/
https://www.facebook.com/groups/GaysForTrumpParty/
Americans With Trump
https://www.facebook.com/groups/AmericansWithTrump/
North Carolina MAGA Network
https://www.facebook.com/groups/northcarolinamaganetwork/
NC Trump Club
https://www.facebook.com/groups/NCTRUMPCLUB/
Exit Extremism
https://www.facebook.com/groups/EXITEXTREMISM/
Vote For DJ Trump
https://www.facebook.com/groups/VoteForDJTrump/
Trump Loves Winning
https://www.facebook.com/groups/TrumpLovesWinning/
Straights For Trump
https://www.facebook.com/groups/StraightsForTrump/
US1ANews
https://www.facebook.com/groups/US1ANews/
https://www.facebook.com/groups/US1ANewsGroup/
MyNCGOP
https://www.facebook.com/groups/MyNCGOP/
Grab them by the P***Y
https://www.facebook.com/groups/GrabThemByTheP/
Join Our Pages on Facebook:
https://www.facebook.com/TheMAGANetwork/
https://www.facebook.com/MAGAFIRSTNEWS/
https://www.facebook.com/pg/MagaOneRadio-778327912537976/
https://www.facebook.com/North-Carolina-MAGA-Network-307617209916978/
https://www.facebook.com/GaysForTrumpOrg/
https://www.facebook.com/LGBTExit-2340621102644466/
https://www.facebook.com/Take-Back-Pride-American-Pride-Rally-386980035391880/
https://www.facebook.com/PeterBoykinMAGA/
https://www.facebook.com/MarchForTrumpUSA/
https://www.facebook.com/VoteForDJTrump/
https://www.facebook.com/US1ANews1/
https://www.facebook.com/MYNCGOP/
https://www.facebook.com/trumploveswinning/
Contact Email:
Peter.Boykin@TheMagaNetwork.com
PeterBoykin@Gmail.com
GaysForTrump@Gmail.com
MagaFirstNews@Gmail.com
Telephone Number:
1-202-854-1320
Demand Free Speech Reception: Trump Hotel July 3 w/@RogerStone
https://www.eventbrite.com/e/demand-free-speech-reception-trump-hotel-july-3-wroger-stone-tickets-62233759851
MagaGala.com
Everyone I hope to see you in DC in July – Here's your chance to mingle with Roger Stone and other VIPs (TBA) at Trump Hotel July 3 – Demand Free Speech Reception Fundraiser 9:30pm – 11:30pm 2 hours open bar and great food! Please share! #MAGA Tickets through Facebook & Eventbrite MagaGala.com email peter.boykin@themaganetwork.com for questions please share! magagala.com
Demand Free Speech Reception: Trump Hotel July 3 w/@RogerStone
June 15 – MarchForTrump.net Greensboro NC
July 3 – #DemandFreeSpeech Reception @TrumpDC Tickets MagaGala.com
July 6 #DemandFreeSpeech Rally (VIP party after) DemandFreeSpeech.org
Oct 4-6 TRUMPSTOCK Kingsman AZ
---