U.S. Customs And Border Protection
New Border wall in 'smuggler's gulch' is working according to CBP agents
Justin De La Torre stated a steep, open canyon between San Diego and Tijuana has been used for decades by immigrants to smuggle drugs into the U.S. from Mexico.
"It has an anti-climb feature, it's made of steel, it also has a concrete base that prevents digging from underneath, and now we're able to control this area with the new infrastructure."
According to California Border Patrol agents, new infrastructure in an area known as "smuggler's gulch" is making a difference.
President Trump moved to replace the fencing along the San Diego border earlier this year as his administration sped up moves to build taller, stronger border reinforcement.
"This is a smart, strategic, see-through steel barrier — not just a simple concrete wall,"
said the president.
"It will be deployed in the areas identified by border agents as having the greatest need, and as these agents will tell you, where walls go up, illegal crossings go way down."
Numerous wall construction projects are underway across the Southwest border, including projects in California, Arizona, New Mexico and Texas. — CBP (@CBP) August 25, 2019
Related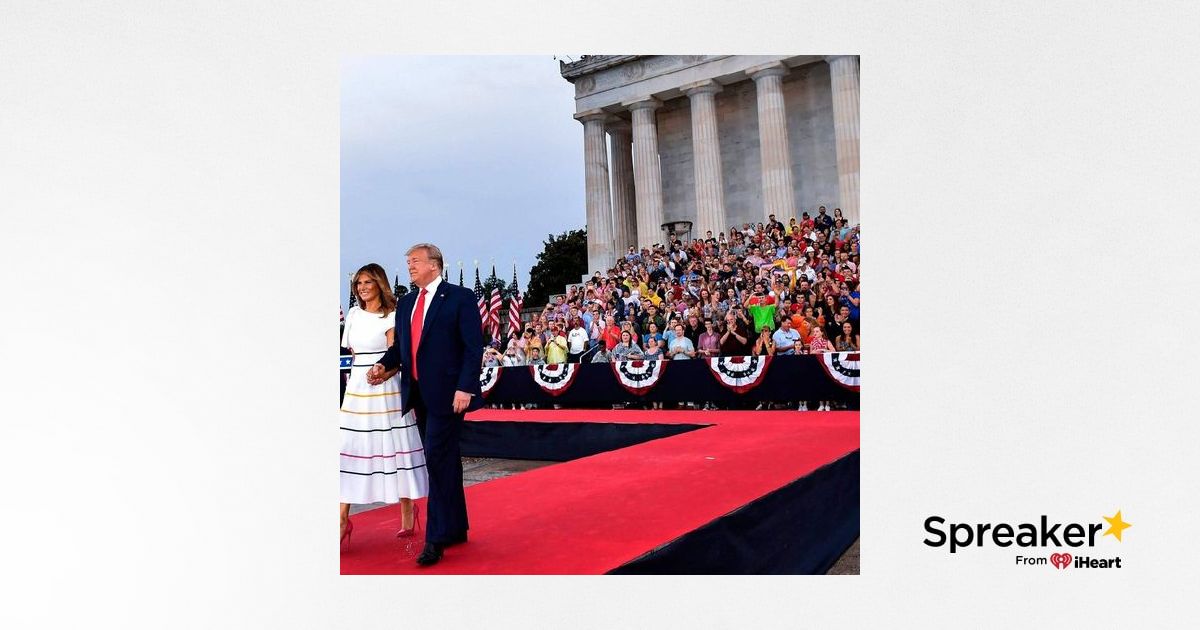 Trump saluted America in A #MAGA July 4 event, despite critics, What Do you Think About His Speech?
Trump salutes America in elaborate July 4 event, despite critics — and a downpour of rain
Despite concerns that he would use the Fourth of July event as a glorified campaign rally, President Trump used his "Salute to America" speech Thursday evening to praise the men and women of the armed forces and American exceptionalism. With the Lincoln Memorial as a backdrop and flanked by camouflaged … See More Bradley fighting vehicles, Trump stuck mainly to the script during his speech – praising the spirit that "runs through the veins of every American patriot" and attempting to strike a more unifying and conciliatory tone than he is generally known to take.
While Trump's speech set a unifying tone, the lead-up to the event was far from harmonious – with Trump's opponents,especially 2020 Democratic presidential candidates, slamming him on everything from the cost of the event to the perceived exploitation of the holiday for a political purpose. Two outside groups, the National Parks Conservation Foundation and Democracy Forward, want the Interior Department's internal watchdog to investigate what they say may be a "potentially unlawful decision to divert" national parks money to Trump's "spectacle."
White House seeking all options on citizenship question for 2020 census
President Trump on Thursday doubled down on his push for a citizenship question on the 2020 Census, promising that his administration is "working very hard" on the controversial issue — as reports say he is mulling using an executive order to get the question on the census. "So important for our Country that the very simple and basic 'Are you a Citizen of the United States?' question be allowed to be asked in the 2020 Census," he tweeted. He added that the Commerce and Justice departments were "working very hard on this, even on the 4th of July!" Earlier this week, Commerce Secretary Wilbur Ross announced that his department was going ahead with the printing of the census without the citizenship question, apparently indicating that the administration had dropped the controversial issue. That decision came after a Supreme Court ruling last week that blocked the citizenship question for the time being until more reasoning from the administration was provided.
Ocasio-Cortez calls border officials liars after new report on offensive Facebook posts
In a Twitter message Thursday, Rep. Alexandria Ocasio-Cortez, D-N.Y., branded the leadership of U.S. Customs and Border Protection as liars after a news site reported that CBP officials knew much longer than they claimed about a Facebook group on which some past and current CBP employees had posted offensive material. Ocasio-Cortez was the subject of some of this material. ProPublica, a self-described non-profit news group, reportedly has obtained screenshots of doctored images of Ocasio-Cortez, including one that shows a smiling PresidentTrump forcing her head toward his crotch.
According to Politico, top CBP officials had known about offensive posts "for up to three years" – even though officials claimed this week that they had only recently learned about them. "Looks like CBP lied," Ocasio-Cortez charged Thursday, one day after the Politico story appeared. "Reporting shows they knew about it for *years.* This is a big deal."
Ted Cruz schools Kaepernick, adds 'context' after ex-NFL star quotes Frederick Douglass 'Fourth of July' speech
Sen. Ted Cruz responded Thursday night after former NFL quarterback Colin Kaepernickposted a passage earlier on the Fourth of July from a famous speech by Civil War-era abolitionist Frederick Douglass. The passage Kaepernick cites is from Douglass' speech, "What to the Slave is the Fourth of July?" Douglass delivered to the speech at a meeting of the Rochester Ladies' Anti-Slavery Society in Rochester, N.Y., on July 5, 1852 – nearly nine years before the Civil War began.
Kaepernick posted the following portion, without adding any comments: "What have I, or those I represent, to do with your national independence? This Fourth of July is yours, not mine…There is not a nation on the earth guilty of practices more shocking andbloody than are the people of these United States at this very hour." "You quote a mighty and historic speech by the great abolitionist Frederick Douglass," Sen. Cruz writes in response, "but, without context, many modern readers will misunderstand."
Closely watched June jobs report to be released Friday
Wall Street will be closely watching Friday's release of the June jobs report, which could provide insight into whether the Federal Reserve will cut interest rates at its July meeting. As the U.S. enters the longest economic expansion on record, investors are looking at the Department of Labor's monthly payroll and unemployment data for signs that the rapid job growth over the past two years is softening and lending way to an overall growth slowdown.
TODAY'S MUST-READS
Las Vegas shooting victim's parents sue gunmaker over daughter's death.
Trump donor among seven Americans killed in copter crash in Bahamas.
Meghan McCain 'in talkso r' teturn to 'The View,' but 'some things need to change': report.
MINDING YOUR BUSINESS
US energy independence race producing tons of oil, not so much profit.
These are the most patriotic brands in the US, consumer report reveals.
Presidential salaries, from George Washington to Donald Trump.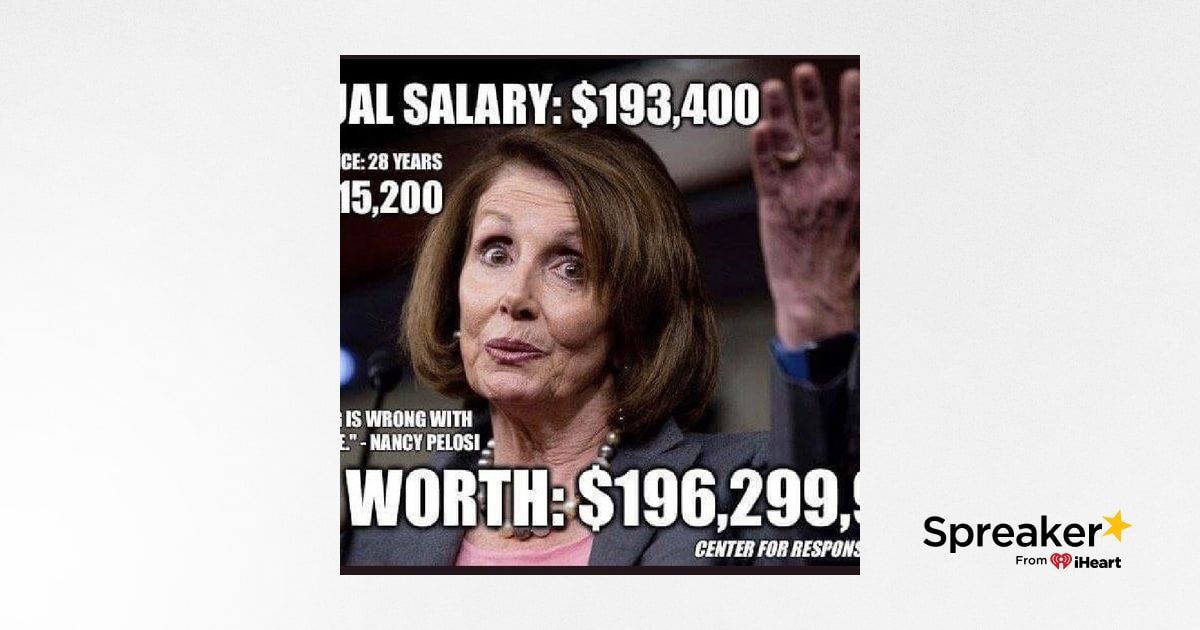 Pelosi tells Dems she wants to see Trump in prison, What Do You Think Those Chances Are?
Remembering D-Day, 75 years later
President Trump, French Emmanuel Macron and other world leaders will gather on the beaches of Normandy, France on Thursday to commemorate 75 years since the D-Day invasion and pay tribute to the heroes of the battle that was the turning point of World War II. D-Day saw more than 150,000 Allied troops land on the beaches of Normandy in northwest France on June 6, 1944. The … See More Battle of Normandy, codenamed Operation Overlord, changed the course of the war, and ultimately helped bring about Nazi Germany's defeat in May 1945.
On Wednesday, in a ceremony at Portsmouth, England, Trump read an excerpt from a prayer that President Roosevelt said during a radio address on D-Day. He is expected to give a speech on Thursday while touring the beaches of Normandy and an American military cemetery in France. Tune in to "The Ingraham Angle" tonight at 10 p.m. ET to watch Laura Ingraham's exclusive interview with President Trump from Normandy.
Trump warns not enough progress being made in Mexico talks
President Trump declared Wednesday evening that "not nearly enough" progress was being made in last-minute negotiations with Mexico, as the U.S. prepares to impose escalating tariffs unless that nation does more to stop the rush of illegal immigrants arriving at the U.S.-Mexico border. "Progress is being made, but not nearly enough!" the president tweeted.
Trump repeated his comments while making his way to Normandy early Thursday, saying that Congress and Democrats have been a "disaster" on immigration and that Dems were content with immigration crime. The president also stressed that he was "serious" about imposing tariffs on Mexico and said that many lawmakers do not know what they're talking about when it comes to tariffs.
Trump's remarks came as U.S. Customs and Border Protection reported Wednesday that the number of migrants apprehended at the border skyrocketed to nearly 133,000 in May, levels not seen in over a decade. That number surpassed 144,000 when counting migrants deemed inadmissible — more than a 30 percent increase from the prior month and double the influx recorded at the beginning of the year. Talks between U.S. officials and Mexico will resume Thursday.
Report: Pelosi tells Dems she wants to see Trump in prison
House Speaker Nancy Pelosi told senior Democrats on Tuesday that she ultimately wants to see President Trump "in prison,"according to a report. The speaker reportedly made the remark while defending her stance against impeaching the president in an evening meeting with House Judiciary Chairman Jerry Nadler and other top Democrats, according to Politico. "I don't want to see him impeached, I want to see him in prison," she said, according to multiple Democratic sources familiar with the meeting. Pelosi wants to hold the president accountable, the sources said, but thinks voters should get him out of office in 2020, after which he could possibly face criminal charges.
Rep. Ilhan Omar to 2020 Dem who wants to debate AOC: 'No means no!'
2020 Democratic presidential candidate John Delaney wants to debate Rep. Alexandria Ocasio-Cortez, D-N.Y, on the "Medicare-for-all." Delaney invited the ire of several fellow Democrats, including Ocasio-Cortez, last weekend when he argued that "Medicare-for-all" was bad policy. AOC has refused to debate Delaney so far and fellow progressive Rep. Rep. Ilhan Omar, D-Minn., had one response for Delaney on Wednesday: "No means no!" In an interview with Fox News, Delaney lamented the Democratic Party's "intolerance to different ideas" and said "Medicare-for-all" made it difficult for Democrats to beat Trump in 2020.
Carrie Underwood takes top honors at CMT Music Awards
Carrie Underwood won big at the 2019 CMT Music Awards, taking home the show's top honor Wednesday evening with Video of the Year for her hit "Cry Pretty." Underwood, 36, beat out the other Video of the Year nominees including, Kelsea Ballerini's "Miss Me More," Kane Brown's "Good as You," Luke Combs' "She Got the Best of Me" and "Coming Home" by Keith Urban and Julia Michaels.Along with Video of the Year, Underwood also won the night's first televised accolade — Female Video of the Year — for her song "Love Wins" at the Bridgestone Arena in Nashville, Tenn. Her wins Wednesday night extends her run as the most decorated act in thehistory of the CMT Music Awards. CLICK HERE for the list of winners at the 2019 CMT Music Awards.
TODAY'S MUST-READS
Dominican resort: US tourist went public with assault allegation after it refused her demand for $2.2 million.
Alan Dershowitz: Ex-British spy Christopher Steele must be asked these key questions by US investigators.
ICYMI: Pope Francis made this big change to Lord's Prayer.
MINDING YOUR BUSINESS
Shari Redstone poised to be queen of all media if CBS-Viacom merge.
Trump's Mexico tariffs could raise US car prices by more than $1,000.
Billionaire Tom Siebel now offering employees this huge perk, according to a report.
Follow @PeterBoykin on Social Media
Twitter: Banned
Facebook: https://www.facebook.com/Gays4Trump
Instagram: https://www.instagram.com/peterboykin/
Youtube: https://www.youtube.com/c/PeterBoykin
Reddit: https://www.reddit.com/user/peterboykin
Telegram: https://t.me/PeterBoykin
https://t.me/RealPeterBoykin
Parler: https://parler.com/profile/peterboykin/posts
PolitiChatter: https://politichatter.com/PeterBoykin
Gab: https://gab.com/peterboykin
Discord: https://discordapp.com/invite/pyuPqU9
Periscope: Banned
Support Peter Boykin's Activism by Donating
Patreon: https://www.patreon.com/peterboykin
PayPal: https://www.paypal.me/magafirstnews
Cash App: https://cash.me/app/CJBHWPS
Cash ID: $peterboykin1
Listen to #MagaOneRadio
Join the #MagaNetwork
Read the Latest #MagaFirstNews
https://gaysfortrump.org/
https://magafirstnews.com/
https://magaone.com/
https://us1anews.com/
Support Donald Trump
https://votefordjtrump.com/
http://trumploveswinning.com/
https://marchfortrump.net/
https://gaysfortrump.org/
Join Our Groups on Facebook:
MarchForTrump
https://www.facebook.com/groups/MarchForTrump2020/
https://www.facebook.com/groups/MarchForTrump/
MagaOneRadio
https://www.facebook.com/groups/MAGAOneRadio/
https://www.facebook.com/groups/MagaOneRadioNet/
https://www.facebook.com/groups/MAGARadio/
https://www.facebook.com/groups/MagaFirstRadio/
https://www.facebook.com/groups/MAGA1Radio/
https://www.facebook.com/groups/MagaFirst/
TheMagaNetwork
https://www.facebook.com/groups/theMagaNetwork/
GaysForTrump
https://www.facebook.com/groups/gaysfortrump/
https://www.facebook.com/groups/TheGayRight/
https://www.facebook.com/groups/LGBTexit/
https://www.facebook.com/groups/gaysfortrumporg/
https://www.facebook.com/groups/DeplorableGays/
https://www.facebook.com/groups/GaysForTrumpParty/
Americans With Trump
https://www.facebook.com/groups/AmericansWithTrump/
North Carolina MAGA Network
https://www.facebook.com/groups/northcarolinamaganetwork/
NC Trump Club
https://www.facebook.com/groups/NCTRUMPCLUB/
Exit Extremism
https://www.facebook.com/groups/EXITEXTREMISM/
Vote For DJ Trump
https://www.facebook.com/groups/VoteForDJTrump/
Trump Loves Winning
https://www.facebook.com/groups/TrumpLovesWinning/
Straights For Trump
https://www.facebook.com/groups/StraightsForTrump/
US1ANews
https://www.facebook.com/groups/US1ANews/
https://www.facebook.com/groups/US1ANewsGroup/
MyNCGOP
https://www.facebook.com/groups/MyNCGOP/
Grab them by the P***Y
https://www.facebook.com/groups/GrabThemByTheP/
Join Our Pages on Facebook:
https://www.facebook.com/TheMAGANetwork/
https://www.facebook.com/MAGAFIRSTNEWS/
https://www.facebook.com/pg/MagaOneRadio-778327912537976/
https://www.facebook.com/North-Carolina-MAGA-Network-307617209916978/
https://www.facebook.com/GaysForTrumpOrg/
https://www.facebook.com/LGBTExit-2340621102644466/
https://www.facebook.com/Take-Back-Pride-American-Pride-Rally-386980035391880/
https://www.facebook.com/PeterBoykinMAGA/
https://www.facebook.com/MarchForTrumpUSA/
https://www.facebook.com/VoteForDJTrump/
https://www.facebook.com/US1ANews1/
https://www.facebook.com/MYNCGOP/
https://www.facebook.com/trumploveswinning/
Contact Email:
Peter.Boykin@TheMagaNetwork.com
PeterBoykin@Gmail.com
GaysForTrump@Gmail.com
MagaFirstNews@Gmail.com
Telephone Number:
1-202-854-1320
Demand Free Speech Reception: Trump Hotel July 3 w/@RogerStone
https://www.eventbrite.com/e/demand-free-speech-reception-trump-hotel-july-3-wroger-stone-tickets-62233759851
MagaGala.com
Everyone I hope to see you in DC in July – Here's your chance to mingle with Roger Stone and other VIPs (TBA) at Trump Hotel July 3 – Demand Free Speech Reception Fundraiser 9:30pm – 11:30pm 2 hours open bar and great food! Please share! #MAGA Tickets through Facebook & Eventbrite MagaGala.com email peter.boykin@themaganetwork.com for questions please share! magagala.com
Demand Free Speech Reception: Trump Hotel July 3 w/@RogerStone
June 15 – MarchForTrump.net Greensboro NC
July 3 – #DemandFreeSpeech Reception @TrumpDC Tickets MagaGala.com
July 6 #DemandFreeSpeech Rally (VIP party after) DemandFreeSpeech.org
Oct 4-6 TRUMPSTOCK Kingman AZ
---