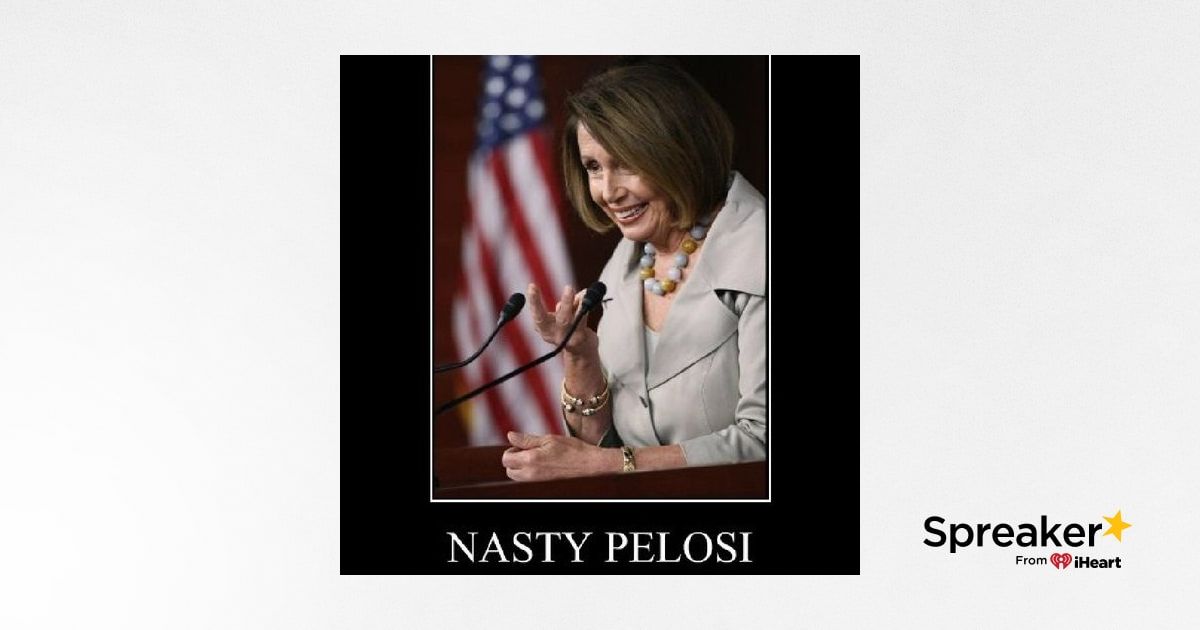 Trump said. "She's incapable of doing deals. She's a nasty, vindictive, horrible person." Do You Agree?
Trump launches attack on 'nasty, vindictive, horrible' Pelosi
President Trump has taken the gloves off in his ongoing feud with House Speaker Nancy Pelosi. Speaking exclusively to Fox News' Laura Ingraham in Normandy, France, in an interview that aired Thursday, Trump slammed Pelosi in response to a report by Politicowhere the House speaker apparently told top Democrats she … See More would like to see him in "prison."
"I think she's a disgrace. I actually don't think she's a talented person, I've tried to be nice to her because I would have liked to have gotten some deals done," Trump said. "She's incapable of doing deals. She's a nasty, vindictive, horrible person. The Mueller report came out, it was a disaster for them."
Reports: Mexico proposes deal to avoid escalating tariffs
Faced with President Trump's promise to impose escalating tariffs, Mexico is reportedly proposing deal where it would stem the number of migrants heading north by deploying as many as 6,000 National Guard troops to the country's border region with Guatemala. In addition, according to reports, the potential deal would give the United States far more latitude in deporting Central Americans seeking asylum. Trump has pledged to hit Mexico with rising tariffs starting Monday if the nation does not take more measures to stem the rush of migrants arriving at the U.S.-Mexico border. Trump's tariff threat looms amid a new report that ISIS had plotted to take advantage of vulnerable spots at the U.S.-Mexico border and infiltrate the United States and target financial institutions.
Times Square grenade-attack plot thwarted
A suspect described as "a lone wolf" was arrested Thursday in connection with a plan to throw explosives at people in New York City's famed Times Square, according to reports. The unidentified suspect was taken into custody soon after investigators from the FBI's Joint Terrorism Task Force learned that he was inquiring about buying grenades, the New York Daily News reported. No information was released about the suspect's age, nationality or place of residence but he was scheduled to appear in court in Brooklyn on Friday, WCBS-TV in New York City reported.
Couple claims chemicals at Dominican Republic resort where Americans died made them ill
A Colorado couple has filed a lawsuit in the Dominican Republic against the hotel chain where at least four American tourists have died in the past year, alleging that they fell ill because of pesticides while staying at one of the chain's properties last year. The Grand Bahia Principe La Romana, the hotel where the couple — Kaylynn Knull and Tom Schwander — say they stayed, is where a Maryland couple was found dead in their room on May 30. Knull and Schwander said they opted to file a $1 million lawsuit after the resort denied their request that they name the chemicals they use while gardening, or refund their money.
Knull and Schwander's allegations are just the latest to blight the Dominican tourist hotspot. The family of Pennsylvania woman Yvette Monique Sport, 51, told Fox29 Philadelphia she died in her room at the same hotel chain. Another U.S. tourist, MirandaSchaup-Werner, from Allentown, Pa., died in her room on May 25 at the Bahia Principe Bouganville, almost adjacent to the La Romana property. Five days later, Maryland couple Edward Nathaniel Holmes and Cynthia Day were found dead in their room at the Bahia Principe Hotel in La Romana.
Biden, facing pressure from Dems, reverses stance on Hyde Amendment
2020 Democratic frontrunner and former Vice President Joe Biden reversed his stance on the Hyde Amendment on Thursday, saying he "can no longer support an amendment that makes" a woman's right to an abortion "dependent on someone's ZIP code." During his tenure in the Senate, and as recently as Wednesday, Biden had broken from his party's popular stance and expressed support for the amendment, which prohibits the use of federal funds to subsidize abortions except for cases of rape, incest or when a woman's life is endangered by a fetus, a notion with which Democrats take issue because of the potential impact on women in marginalized communities. He faced backlash from other Democrats after his campaign held that he supported the amendment despite allegedly telling a woman during a rally that he would repeal it.
Don't mess with Queen Bey
Nicole Curran, wife of Golden State Warriors majority owner Joe Lacob, was in tears and had to disable her Instagram accountafter Beyoncé fans started sending her death threats for having a conversation with Jay-Z, according to a report. Beyonce's less-than-enthusiastic-looking reaction to her husband's conversation with Curran during Game 3 of the NBA Finals between the Warriors and Toronto Raptors went viral Wednesday — with Twitter users writing posts like "Beyoncé don't like that girl beside her at all" and "How dare her talk across Beyoncé."
TODAY'S MUST-READS
Ilhan Omar violated campaign finance rules, investigation finds.
'Racy' Casey Anthony biopicreportedly in the works.
Details emerge on 'tragic accident' that killed country star's son, 3.
MINDING YOUR BUSINESS
May jobs report released on Friday: What to expect.
Economic warfare threats highest in history: Chuck Hagel.
Top 10 states with the cheapest gas prices.
Follow @PeterBoykin on Social Media
Twitter: Banned
Facebook: https://www.facebook.com/Gays4Trump
Instagram: https://www.instagram.com/peterboykin/
Youtube: https://www.youtube.com/c/PeterBoykin
Reddit: https://www.reddit.com/user/peterboykin
Telegram: https://t.me/PeterBoykin
https://t.me/RealPeterBoykin
Parler: https://parler.com/profile/peterboykin/posts
PolitiChatter: https://politichatter.com/PeterBoykin
Gab: https://gab.com/peterboykin
Discord: https://discordapp.com/invite/pyuPqU9
Periscope: Banned
Support Peter Boykin's Activism by Donating
Patreon: https://www.patreon.com/peterboykin
PayPal: https://www.paypal.me/magafirstnews
Cash App: https://cash.me/app/CJBHWPS
Cash ID: $peterboykin1
Listen to #MagaOneRadio
Join the #MagaNetwork
Read the Latest #MagaFirstNews
https://gorightnews.com/
https://magafirstnews.com/
https://magaone.com/
https://us1anews.com/
Support Donald Trump
https://votefordjtrump.com/
http://trumploveswinning.com/
https://marchfortrump.net/
https://gaysfortrump.org/
Join Our Groups on Facebook:
MarchForTrump
https://www.facebook.com/groups/MarchForTrump2020/
https://www.facebook.com/groups/MarchForTrump/
MagaOneRadio
https://www.facebook.com/groups/MAGAOneRadio/
https://www.facebook.com/groups/MagaOneRadioNet/
https://www.facebook.com/groups/MAGARadio/
https://www.facebook.com/groups/MagaFirstRadio/
https://www.facebook.com/groups/MAGA1Radio/
https://www.facebook.com/groups/MagaFirst/
TheMagaNetwork
https://www.facebook.com/groups/theMagaNetwork/
GaysForTrump
https://www.facebook.com/groups/gaysfortrump/
https://www.facebook.com/groups/TheGayRight/
https://www.facebook.com/groups/LGBTexit/
https://www.facebook.com/groups/gaysfortrumporg/
https://www.facebook.com/groups/DeplorableGays/
https://www.facebook.com/groups/GaysForTrumpParty/
Americans With Trump
https://www.facebook.com/groups/AmericansWithTrump/
North Carolina MAGA Network
https://www.facebook.com/groups/northcarolinamaganetwork/
NC Trump Club
https://www.facebook.com/groups/NCTRUMPCLUB/
Exit Extremism
https://www.facebook.com/groups/EXITEXTREMISM/
Vote For DJ Trump
https://www.facebook.com/groups/VoteForDJTrump/
Trump Loves Winning
https://www.facebook.com/groups/TrumpLovesWinning/
Straights For Trump
https://www.facebook.com/groups/StraightsForTrump/
US1ANews
https://www.facebook.com/groups/US1ANews/
https://www.facebook.com/groups/US1ANewsGroup/
MyNCGOP
https://www.facebook.com/groups/MyNCGOP/
Grab them by the P***Y
https://www.facebook.com/groups/GrabThemByTheP/
Join Our Pages on Facebook:
https://www.facebook.com/TheMAGANetwork/
https://www.facebook.com/MAGAFIRSTNEWS/
https://www.facebook.com/pg/MagaOneRadio-778327912537976/
https://www.facebook.com/North-Carolina-MAGA-Network-307617209916978/
https://www.facebook.com/GaysForTrumpOrg/
https://www.facebook.com/LGBTExit-2340621102644466/
https://www.facebook.com/Take-Back-Pride-American-Pride-Rally-386980035391880/
https://www.facebook.com/PeterBoykinMAGA/
https://www.facebook.com/MarchForTrumpUSA/
https://www.facebook.com/VoteForDJTrump/
https://www.facebook.com/US1ANews1/
https://www.facebook.com/MYNCGOP/
https://www.facebook.com/trumploveswinning/
Contact Email:
Peter.Boykin@TheMagaNetwork.com
PeterBoykin@Gmail.com
GaysForTrump@Gmail.com
MagaFirstNews@Gmail.com
Telephone Number:
1-202-854-1320
Demand Free Speech Reception: Trump Hotel July 3 w/@RogerStone
https://www.eventbrite.com/e/demand-free-speech-reception-trump-hotel-july-3-wroger-stone-tickets-62233759851
MagaGala.com
Everyone I hope to see you in DC in July – Here's your chance to mingle with Roger Stone and other VIPs (TBA) at Trump Hotel July 3 – Demand Free Speech Reception Fundraiser 9:30pm – 11:30pm 2 hours open bar and great food! Please share! #MAGA Tickets through Facebook & Eventbrite MagaGala.com email peter.boykin@themaganetwork.com for questions please share! magagala.com
Demand Free Speech Reception: Trump Hotel July 3 w/@RogerStone
June 15 – MarchForTrump.net Greensboro NC
July 3 – #DemandFreeSpeech Reception @TrumpDC Tickets MagaGala.com
July 6 #DemandFreeSpeech Rally (VIP party after) DemandFreeSpeech.org
Oct 4-6 TRUMPSTOCK Kingman AZ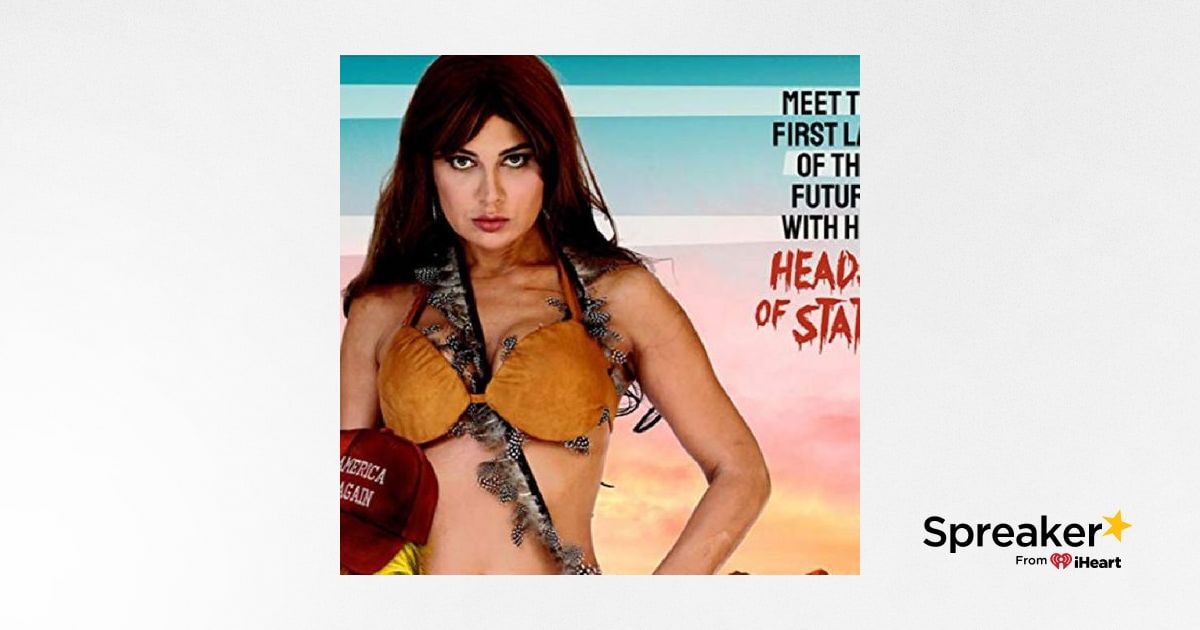 Nancy Pelosi may be forced into pursuing impeachment against Trump: Do You Think That's Wise?
Pelosi facing increasing pressure to support impeaching Trump
House Speaker Nancy Pelosi is scheduled to have a special caucus-wide meeting of House Democrats on Wednesday morning as she faces growing calls within her party to impeach President Trump. Prior meetings involving Pelosi and top Democrats have escalated into heated exchanges, with the party torn over how to address Trump … See More controversies. Pelosi has been reluctant to support impeachingTrump and has warned Democrats that impeachment could distract from the focus needed to win in the 2020 presidential election.
The House speaker has also warned colleagues that voters may not support impeaching Trump and that the party could suffer voter backlash if Trump was ultimately acquitted in the Republican-led Senate. Still, former White House counselDonald McGahn's refusal, on Trump's orders, to appear at a hearing before the House Judiciary Committee on Tuesday has escalated tension between congressional Democrats and the Trump administration. A growing number of Democrats say they are dealing with a "lawless president" and that impeachment, not numerous investigations, may be the only way to hold the president accountable.
Joe Frontrunner versus 'Crazy Uncle Joe'
Joe Biden might be leading the race for his party's nomination now, but the former vice president is a "walking time bomb" and has to perform a "high-wire act" if he is to emerge from the crowded Democratic field in first place, according to Brit Hume, Fox News' senior political analyst. "I like Biden on a personal basis, but I think he is a walking time bomb," Hume said. "I think his age is an issue, I'm the same age as he is, my age is an issue, I think his is too… the filters don't work as well, the memory isn't as sharp. Hume made the comment while discussing Biden's 2020 prospects on the latest episode of the Fox News podcast, "The Candidates with Bret Baier."
Dozens of tornadoes slam the Midwest
Dozens of storms and tornadoes in the Midwest on Tuesday damaged multiple buildings — including a racetrack grandstand –but were expected to weaken by Wednesday. Missouri and parts of Illinois already have been hit with severe weather in the second consecutive day of severe storms and were blamed for at least two deaths. St. Louis was largely spared from the powerful stormsystem, but baseball's St. Louis Cardinals called off their Tuesday game against their cross-state rivals, the Kansas City Royals, as the rumbling of an approaching storm could be heard downtown. The city's Lambert Airport shut down for an hour Tuesday butresumed flights a short time later.
Beverly Hills tobacco ban advances
The exclusive community of Beverly Hills, Calif., took a step Tuesday toward becoming the first city in the United States to ban the sale of tobacco products. The city council approved an ordinance that would ban the sale of cigarettes, cigars and other tobacco products at all retail locations within the tony Southern California city, including gas stations, convenience stores, pharmacies and newsstands. However, hotels and several high-end cigar lounges — including the Grand Havana Room, Arnold Schwarzenegger's favorite cigar club – would be exempt from the rule. The second reading and final vote on the ordinance is expected to take place in early June. If passed, the ordinance will be reviewed by the council in three years. Beverly Hills wasn't the only place to make history Tuesday: Washington state Gov. Jay Inslee signed a bill into law that allows the composting of human bodiesas an alternative to burials and cremations.
Cannes film poster depicts decapitated Trump
A B-movie poster courted controversy at the Cannes Film Festival's Market by featuring a bikini-clad woman resembling first lady Melania Trump holding two decapitated heads — one of them a President Trump-like character wearing a "Make America Great Again" cap. The poster, for a 90-minute sci-fi thriller called "When Women Rule the World," featured the tagline: "Meet the first lady of the future with her HEADS OF STATE!" The film was being promoted at the Cannes Market, part of the international film festival held each May in France.
TODAY'S MUST-READS
Beto O'Rourke peddles false claimthat Trump called asylum-seekers 'animals.'
AOC says growing this vegetablein community gardens is 'colonial.'
Whitney Houston may go on touras a hologram.
MINDING YOUR BUSINESS
Trump prepares another round of farmer aid as US-China trade tensions escalate.
GM, Ford are shrinking their workforces. Here's why.
Retail Apocalypse: These big retailers closing stores, filing for bankruptcy.
Follow @PeterBoykin on Social Media
Twitter: Banned
Facebook: https://www.facebook.com/Gays4Trump
Instagram: https://www.instagram.com/peterboykin/
Youtube: https://www.youtube.com/c/PeterBoykin
Reddit: https://www.reddit.com/user/peterboykin
Telegram: https://t.me/PeterBoykin
https://t.me/RealPeterBoykin
Parler: https://parler.com/profile/peterboykin/posts
PolitiChatter: https://politichatter.com/PeterBoykin
Gab: https://gab.com/peterboykin
Discord: https://discordapp.com/invite/pyuPqU9
Periscope: Banned
Support Peter Boykin's Activism by Donating
Patreon: https://www.patreon.com/peterboykin
PayPal: https://www.paypal.me/magafirstnews
Cash App: https://cash.me/app/CJBHWPS
Cash ID: $peterboykin1
Listen to #MagaOneRadio
Join the #MagaNetwork
Read the Latest #MagaFirstNews
https://gorightnews.com/
https://magafirstnews.com/
https://magaone.com/
https://us1anews.com/
Support Donald Trump
https://magagala.org/
http://trumploveswinning.com/
https://marchfortrump.net/
https://gaysfortrump.org/
Join Our Groups on Facebook:
MarchForTrump
https://www.facebook.com/groups/MarchForTrump2020/
https://www.facebook.com/groups/MarchForTrump/
MagaOneRadio
https://www.facebook.com/groups/MAGAOneRadio/
https://www.facebook.com/groups/MagaOneRadioNet/
https://www.facebook.com/groups/MAGARadio/
https://www.facebook.com/groups/MagaFirstRadio/
https://www.facebook.com/groups/MAGA1Radio/
https://www.facebook.com/groups/MagaFirst/
TheMagaNetwork
https://www.facebook.com/groups/theMagaNetwork/
GaysForTrump
https://www.facebook.com/groups/gaysfortrump/
https://www.facebook.com/groups/TheGayRight/
https://www.facebook.com/groups/LGBTexit/
https://www.facebook.com/groups/gaysfortrumporg/
https://www.facebook.com/groups/DeplorableGays/
https://www.facebook.com/groups/GaysForTrumpParty/
Americans With Trump
https://www.facebook.com/groups/AmericansWithTrump/
North Carolina MAGA Network
https://www.facebook.com/groups/northcarolinamaganetwork/
NC Trump Club
https://www.facebook.com/groups/NCTRUMPCLUB/
Exit Extremism
https://www.facebook.com/groups/EXITEXTREMISM/
Vote For DJ Trump
https://www.facebook.com/groups/VoteForDJTrump/
Trump Loves Winning
https://www.facebook.com/groups/TrumpLovesWinning/
Straights For Trump
https://www.facebook.com/groups/StraightsForTrump/
US1ANews
https://www.facebook.com/groups/US1ANews/
https://www.facebook.com/groups/US1ANewsGroup/
MyNCGOP
https://www.facebook.com/groups/MyNCGOP/
Grab them by the P***Y
https://www.facebook.com/groups/GrabThemByTheP/
Join Our Pages on Facebook:
https://www.facebook.com/TheMAGANetwork/
https://www.facebook.com/MAGAFIRSTNEWS/
https://www.facebook.com/pg/MagaOneRadio-778327912537976/
https://www.facebook.com/North-Carolina-MAGA-Network-307617209916978/
https://www.facebook.com/GaysForTrumpOrg/
https://www.facebook.com/LGBTExit-2340621102644466/
https://www.facebook.com/Take-Back-Pride-American-Pride-Rally-386980035391880/
https://www.facebook.com/PeterBoykinMAGA/
https://www.facebook.com/MarchForTrumpUSA/
https://www.facebook.com/VoteForDJTrump/
https://www.facebook.com/US1ANews1/
https://www.facebook.com/MYNCGOP/
https://www.facebook.com/trumploveswinning/
Contact Email:
Peter.Boykin@TheMagaNetwork.com
PeterBoykin@Gmail.com
GaysForTrump@Gmail.com
MagaFirstNews@Gmail.com
Telephone Number:
1-202-854-1320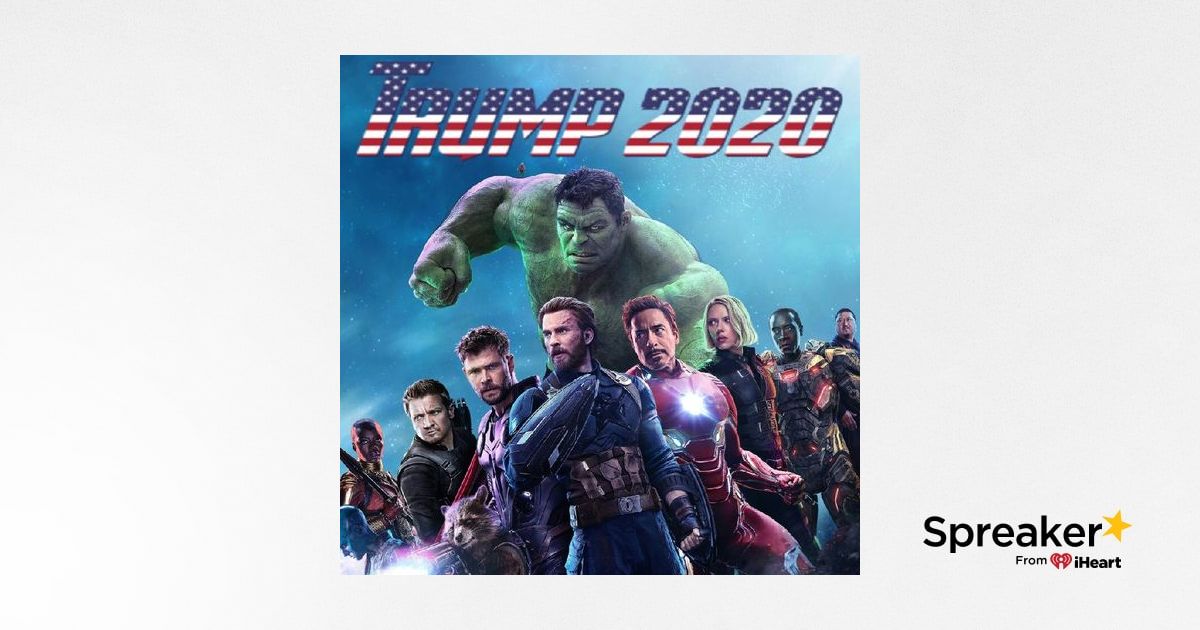 #Avengers running for President 2020 #MAGAFirstNews with @PeterBoykin march for Trump info Biden targets Pennsylvania as Dems face a women problem; NY Times apologizes for Trump-Netanyahu cartoon Biden to hold first campaign rally in battleground Pennsylvania Former Vice President Joe Biden is give the first campaign speech of his official 2020 presidential campaign on Monday and it's no coincidence that it will be in the battleground state of Pennsylvania. Biden is a longtime former
…
See More
senator from neighboring Delaware, he was born in Pennsylvania, is the only primary candidate from the area, and has numerous ties there. His planned speech to an organized labor crowd in Pittsburgh comes days after he announced his candidacy and promptly went to a fundraiser in Philadelphia organized by the area's prominent Democrats. In Pittsburgh, Biden is expected to receive the endorsement of the International Association of Fire Fighters and speak about rebuilding the middle class. Expect President Trump to be watching closely. Brad Parscale, Trump's campaign manager, told CBS' "Face the Nation" that he believes four left-leaning states — New Hampshire, New Mexico, Nevada and Colorado — could be up for grabs and that the campaign understands the importance of maintaining support in Michigan, Pennsylvania, Wisconsin and Florida. Still, with Biden's emergence as the Democratic frontrunner, some observers wonder why, in a party that claims to best represent women, none of the record-breaking number of female candidates can seem to gain much momentum – especially given the veteran politician's questionable history with women (see Anita Hill and various women's accusations of inappropriate behavior against Biden). comment ICYMI: Trump explains record migration influx, says Dems have turned border into 'Disneyland' President Trump told "Sunday Morning Futures" that illegal immigrants are pouring into the country at unprecedented rates "because our economy is so good," and "everyone wants a piece of it" — and, he asserted, Democrats have now provided major incentives for illegal immigrants to bring children with them as a legal shield."we go out and we stop the separation," Trump said in an interview with Maria Bartiromo. "The problem is you have 10 times more people coming up with their families. It's like Disneyland now." comment New York Times apologizes multiple times for Netanyahu-Trump cartoon The New York Times Opinion section issued a second apology Sunday over a cartoon of President Trump and Israeli Prime Minister Benjamin Netanyahu which was called offensive because of "anti-Semitic tropes." "We are deeply sorry for the publication of an anti-Semitic political cartoon last Thursday in the print edition of The New York Times that circulates outside of the United States, and we are committed to making sure nothing like this happens again," the opinion section tweeted Sunday. "Such imagery is always dangerous, and at a time when anti-Semitism is on the rise worldwide, it's all the more unacceptable." The new apology said that the decision to run the syndicated cartoon was made by a single editor working without adequate oversight. The cartoon showed Trump wearing a pair of sunglasses and being led by a dog depicted as Netanyahu. The dog had a Star of David collar. comment shooting Report: Chicago prosecutor Kim Foxx subpoenaed over Jussie Smollett case Chicago's top prosecutor, Kim Foxx, has been subpoenaed over her handling of the Jussie Smollett case, according to The Chicago-Sun Times. Foxx, Cook County's state's attorney, will have to appear in court after a retired appellate judge, Sheila O'Brien, filed a petition last week for a special prosecutor to probe the Smollett case, in which a 16-count indictment against the "Empire" actor was dropped last month. Foxx's top deputy, Joseph Magats, was also subpoenaed, and another document requested that Smollett appears at the hearing, the report said. comment AOC and Conway trade Twitter barbs Rep. Alexandria Ocasio-Cortez, D-N.Y. accused Kellyanne Conway Sunday of attempting to "stoke suspicion" regarding the freshman lawmaker's religion after the White House adviser questioned why she didn't comment on the Sri Lankan terrorist attacks on Easter Sunday. In a back-and-forth exchange on Twitter, Ocasio-Cortez asked why Conway would note that she didn't tweet about the bombings, which left more than 250 people dead. "Are you trying to imply that I am less Christian? What was the point of you bringing this up on national TV?" the lawmaker asked, alongside a jab about how she was visiting her grandmother in Puerto Rico, "which continues to suffer from the White House's incompetent disaster response." comment avengers running for president 2020 'Avengers: Endgame' pulls a Thanos on box office records "Avengers: Endgame" shattered the record for biggest opening weekend with an estimated $350 million in ticket sales domestically and $1.2 billion globally, reaching a new pinnacle in the blockbuster era that the comic-book studio has come to dominate. Marvel's "Avengers" finale far exceeded even its own gargantuan expectations, according to studio estimates Sunday. The movie had been forecast to open between $260 million and $300 million in U.S. and Canadian theaters, but moviegoers turned out in such droves that "Endgame" blew past the previous record of $257.7 million, set last year by "Avengers: Infinity War" when it narrowly surpassed "The Force Awakens." "Endgame" was just as enormous overseas, obliterating the previous record of $640.5 million, also set by "Infinity War." ending
---