---
---
---
---
---
---
---
---
---
---
---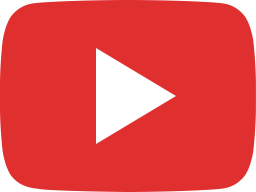 So, we not only murder children, now we can fake "hate crimes". What an upside down reality we are l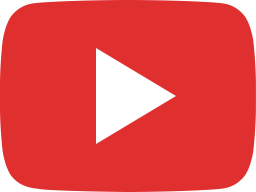 Media Desperate To Save Credibility, Avenatti Creepier Than Previously Thought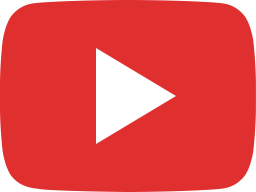 Brandon Straka is pissed The #WalkAway #LGBT Townhall Event was Cancelled its time to #LGBexit June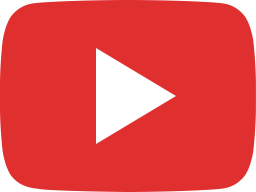 TOLERANCE? NYC LGBT Center cancels 'Walk Away' town hall for ex-Dems who left party #LGBexit needs t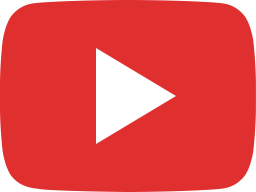 I created the @RunAwayCampaign today why #WalkAway when you #RunAway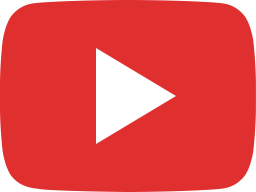 Political Correctness Is Fascism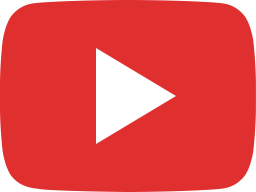 Why is @AOC afraid to Debate? @PeterBoykin and others on the right have challenged her.. #MagaFirstN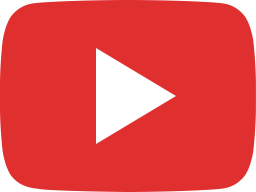 More proof of Clinton Favoritism at Obama's DOJ? #MagaFirstNews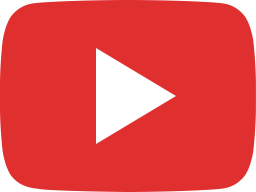 At least 49 dead in #terror attack in New Zealand against Muslims #MagaFirstNews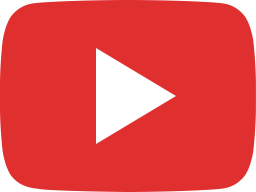 @AOC takes a swing at Ronald Reagan and misses #MagaFirstNews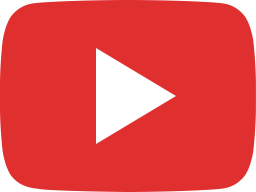 #Jack doesn't want you to #LearnToCode #MagaFirstNews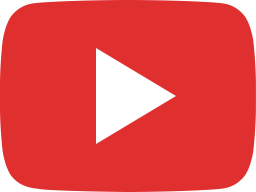 #Facebook was down now we know why..or Do we? #MagaFirstNews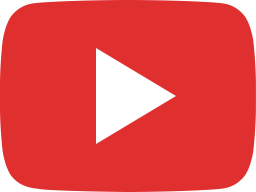 Felicity Huffman, Lori Loughlin & a Full House of others snared in elite college cheating scheme #Ma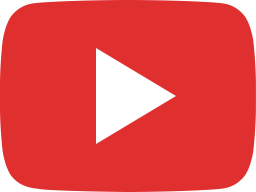 Democrats Divided over @RealDonaldTrump #Impeach push & US withdrawals from Venezuela #MagaFirstNews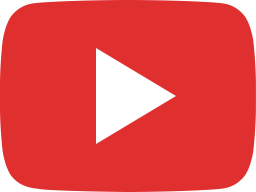 Lisa Page transcripts reveal details of anti-Trump 'insurance policy' #MagaFirstNews

---
---
U.S. President Donald Trump talks to reporters down the hall as the president departs a closed Senate Republican policy lunch on Capitol Hill in Washington, U.S., March 26, 2019. REUTERS/Joshua Roberts
March 26, 2019
By Chris Kahn
NEW YORK (Reuters) – Nearly half of all Americans still believe President Donald Trump worked with Russia to interfere in the 2016 presidential election, according to a new Reuters/Ipsos poll conducted after Special Counsel Robert Mueller cleared Trump of that allegation.
Americans did feel slightly more positive about Trump after learning the findings of the 22-month investigation into Russian meddling in the election, the national opinion poll released on Tuesday showed.
But U.S. Attorney General William Barr's four-page summary of Mueller's investigation did little to change public opinion about the president's alleged ties to Russia or quench the public's appetite to learn more.
According to Barr's summary released on Sunday, Mueller found no evidence that the Trump campaign conspired with Russia in the 2016 election, but did not exonerate the president on the question of obstructing the investigation.
When asked specifically about accusations of collusion and obstruction of justice, 48 percent of poll respondents said they believed "Trump or someone from his campaign worked with Russia to influence the 2016 election," down 6 percentage points from last week.
Fifty-three percent said "Trump tried to stop investigations into Russian influence on his administration," down 2 points from last week.
Public opinion was split sharply along party lines, with Democrats much more likely than Republicans to believe that Trump colluded with Russia and obstructed justice.
The Reuters/Ipsos poll measured the public reaction in the United States on Monday and Tuesday, after the report summary was released, gathering online responses from 1,003 adults, including 948 who said they had at least heard of the summary findings.
The poll has a credibility interval, a measure of its precision, of about 4 percentage points.
Trump's approval rating got a slight boost, with 43 percent of Americans saying they approved of his performance in office, the highest he has polled so far this year and an increase of 4 percentage points compared to a similar poll last week.
Since January, the proportion of adults who approved of Trump has ranged between 37 percent and 43 percent.
Trump heralded the summary of the Mueller report as a "complete and total exoneration" and vowed to strike back with investigations of his own against unnamed political enemies who he believes are guilty of "evil" and "treasonous things."
Democrats have called on Barr to release the full report, a position shared by a majority of poll respondents.
Among those familiar with Barr's summary, only 9 percent said it had changed their thinking about Trump's ties to Russia and 57 percent said they want to see the entire report.
Thirty-eight percent of all adults, including two out of three Democrats, support efforts by Democratic leaders to continue the Russia investigation in Congress, according to the poll.
The poll also found that 39 percent felt that Trump "should be impeached," while 49 percent felt that he should not.
Click here to see the entire Reuters/Ipsos poll: https://tmsnrt.rs/2CzWPJl
(Reporting by Chris Kahn; Editing by Colleen Jenkins and Leslie Adler)
Source: OANN
FILE PHOTO: Felix Tshisekedi holds up the constitution during his presidential the inauguration ceremony in Kinshasa, Democratic Republic of Congo, January 24, 2019. REUTERS/Olivia Acland/File Photo
March 26, 2019
WASHINGTON (Reuters) – Democratic Republic of Congo's new President Felix Tshisekedi will visit Washington in early April to discuss strengthening economic and security ties, the State Department said on Tuesday.
Spokesman Robert Palladino said Tshisekedi will visit Washington from April 3 to 5 for meetings with U.S. Secretary of State Mike Pompeo and other senior cabinet officials in the Trump administration.
It was not immediately clear whether he will meet with President Donald Trump.
"We share President Tshisekedi's interest in developing a strong partnership between the United States and the Democratic Republic of Congo," Palladino told a briefing.
He said efforts to contain the Ebola outbreak in the violence-plagued eastern region of Congo would also be discussed.
The country's Ebola epidemic has now exceeded 1,000 cases, according to the country's health ministry, with a death toll of about 629 in the world's second-worst ever outbreak.
Washington has imposed sanctions against senior officials for fraud and corruption in Congo's Dec. 30 presidential election, won by Tshisekedi, which led to Congo's first ever transfer of power via the ballot box.
While the sanctions have targeted the country's electoral commission chief and advisors, Washington has stopped short of calling into question the legitimacy of Tshisekedi's victory.
(Reporting by Lesley Wroughton in Washington; Editing by James Dalgleish)
Source: OANN
Jason Hopkins | Energy Investigator
Daily border crossings of illegal migrants over the past month have surpassed a daily average not seen since fiscal year 2006, stark evidence of the escalating situation at the U.S.-Mexico border.
Customs and Border Protection (CBP) officers apprehended or stopped 3,974 illegal migrants on March 19, marking the single highest day since Present Donald Trump entered office, according to CBP data obtained by NBC News. There have been six other days in February where crossings surpassed 3,595, topping the 3,530 daily average seen in fiscal year 2006.
These seven days, which took place over just the past six weeks, are all the highest on record since the beginning of the Trump administration.
The latest numbers are not totally surprising. Illegal immigrant apprehensions have been steadily rising this year, and the Department of Homeland Security predicted total apprehensions in March would reach a high not seen in over ten years. The spring months typically witness greater rates of illegal migrants as more people are willing to make the trek across Mexico during the warmer weather.
The high number of migrant apprehensions at the U.S southern border has been garnering public attention. Border Patrol agents working near El Paso, Texas, for example, reported catching over 430 illegal immigrants over a period of just five minutes on March 19.
The type of immigrants seeking to enter the U.S. illegally are different from what was experienced in the late 1990s and early 2000s, many of whom during that period were adult Mexican nationals. The vast majority of illegals apprehended at the border today are families, and most of them are from Central America. Out of the 3,834 illegal migrants the CBP encountered on March 12, the majority of them (2,022) were members of a family unit.
The new demographics make it difficult for immigration enforcement officials to quickly deport them, leaving detention centers overwhelmed.
A spokeswoman for the Immigration and Customs Enforcement revealed earlier in March that her agency has been forced to relieve overcrowded detainment centers by releasing 107,000 illegal immigrants in the past three months — a number that averages to over 1,000 illegals a day. (RELATED: Illegal Alien Admits To Killing Four People To Score Money For Meth)
The flood of asylum requests and border crossings forced the El Paso Border Patrol sector to temporarily close its highway checkpoints. The checkpoint agents who typically check cross-border cargo for drugs are instead being redeployed to process the influx of asylum seekers.
The situation brings credence to President Donald Trump's emergency declaration. The administration is using the emergency crisis to allocate billions in funds for border wall construction. Congressional Democrats, for their part, have heavily opposed Trump's moves, passing a resolution through the House and Senate that condemns the declaration.
However, Trump vetoed the resolution, and Democratic attempts to override his veto failed in the House on Tuesday.
Follow Jason on Twitter.
Content created by The Daily Caller News Foundation is available without charge to any eligible news publisher that can provide a large audience. For licensing opportunities of our original content, please contact [email protected].
Source: The Daily Caller
FILE PHOTO: People stand on the sidewalk at Lujiazui financial district in Pudong, Shanghai, China March 14, 2019. REUTERS/Aly Song
March 26, 2019
SINGAPORE (Reuters) – China's economy showed "unmistakable" signs of recovery in the first quarter, with company profits, investment and hiring improving, but policymakers may be relying too much on extraordinary levels of credit, a private survey showed on Wednesday.
The quarterly survey of thousands of Chinese firms by China Beige Book International (CBB) painted a surprising picture of a turnaround in business conditions after a poor fourth quarter that saw the weakest economic growth since the financial crisis.
CBB's findings were in contrast to mostly downbeat official data for January and February and other business surveys which suggest recent stimulus measures are only slowly kicking in. Most analysts have also warned of a rocky first quarter, and do not expect China's economic downturn to bottom out until mid-year.
However, the U.S.-based consultancy questioned whether the first-quarter's "credit-soaked" recovery was sustainable, noting riskier types of shadow banking were on the rise again.
While companies said access to credit was improving, the survey also found some firms were reporting higher interest rates, despite the central bank's efforts to lower financing costs.
"Credit is surprisingly expensive… Credit costs need to be further stabilized or the current rally will falter," CBB said in a statement, saying shadow lenders were charging sky-high rates.
Chinese banks lent a record 3.23 trillion yuan ($477 billion) in January as policymakers tried to jumpstart sluggish investment and prevent a sharper slowdown in the world's second-largest economy.
Authorities have urged banks to keep lending to struggling small and private firms in particular, even though such companies are considered higher credit risks.
"Even traditionally disadvantaged firms in the credit markets are no longer so – at least for a quarter: private firm borrowing outpaced state-owned enterprises in the first quarter," CBB said.
In early March, Premier Li Keqiang announced billions of dollars in additional tax cuts and infrastructure spending this year.
Along with a growing list of government support measures, signs of progress in U.S.-China trade talks may also have been a factor behind the improvement in business confidence, CBB added.
China will release March and first-quarter economic data around mid-April.
(Writing by Kim Coghill; Editing by Richard Borsuk)
Source: OANN
---
Follow #GaysForTrump via Social Media