---
---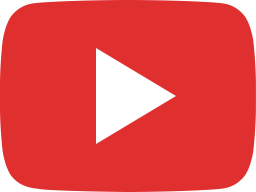 Exclusive Private Demand Free Speech Reception: Trump Hotel July 3 w/Roger Stone Get Your Tickets B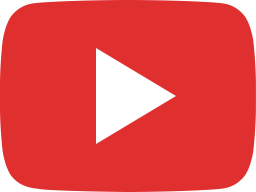 Nancy Pelosi may be forced into pursuing impeachment against Trump: Do You Think That's Wise?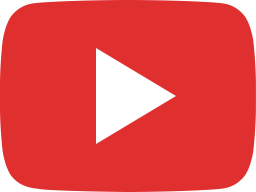 All eyes on Iran's uranium As They Threaten To Make Weapons Grade Stockpiles! What Is Our Next Cours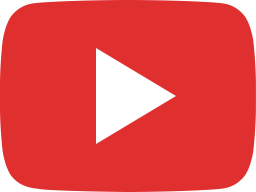 Wicked Game ... lullaby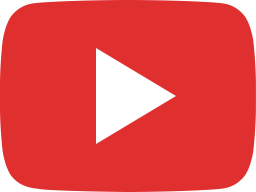 It's The 11th hour In IRAN Getting Nukes! @RealDonaldTrump Says not On His Watch! Do You Support Con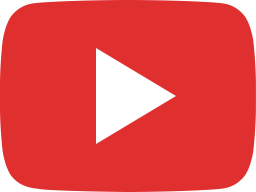 Peter Boykin Needs Your Help To #DemandFreeSpeech & #StopTheBias Will You Help This Patriot?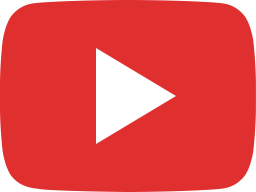 The way you make me feel "jazz"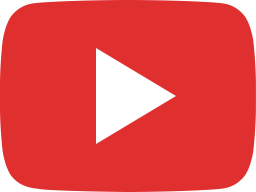 You Say...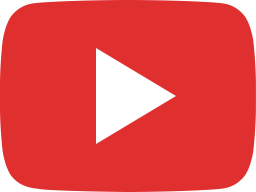 William Barr speaks out And We Love What He's Saying, Do You?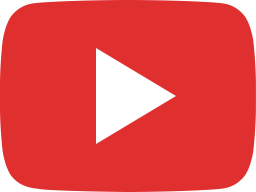 Sign the Petition #DemandFreeSpeech #StopTheBias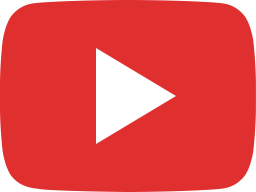 23 Democrats Running For President : See How Many jobs Trump Created! Who Else Should run?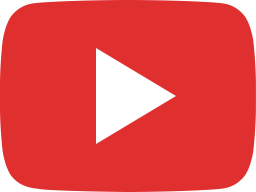 Alabama Outlaws Abortions, Do You Feel That's Best?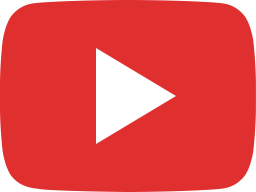 Big Tech VS Free Speech 💪 The end of Section 230 may be the key!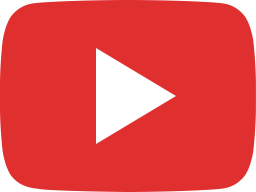 Gay Trump Supporter Peter Boykin Banned From Twitter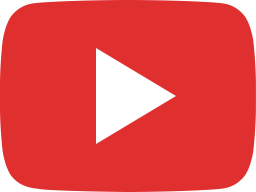 Do You feel Safer Now That Liberal Women Are On A #SexStrike?

---
---
---
---
---
---
---
---
---
---
The Auschwitz Museum denounced an online marketplace for independent artists Wednesday over the sale of memorabilia featuring images of the infamous Nazi death camp.
"Do you really think that selling such products as pillows, mini skirts or tote bags with the images of Auschwitz — a place of enormous human tragedy where over 1.1 million people were murdered — is acceptable? This is rather disturbing and disrespectful," the museum tweeted at Redbubble, an Australian-based company.
The museum details the history of the Auschwitz-Birkenau complex in Poland, where over 1 million people — most of them Jews — died during World War II.
US MAN TRIED TO STEAL ITEM FROM AUSCHWITZ DEATH CAMP, AUTHORITIES SAY
Redbubble features dozens of products emblazoned with images and references to the Holocaust and the concentration camp, including stickers, T-shirts, coffee mugs and pillows. The company did not respond to a Fox News request for comment late Tuesday.
The company replied to the museum's tweet, saying: "Thank you for bringing this to our attention. The nature of this content is not acceptable and is not in line with our Community Guidelines. We are taking immediate action to remove these and similar works available on these product types."
In March, the museum criticized an image of visitors balancing themselves on railroad tracks in a tweet, the Washington Examiner first reported.
CLICK HERE TO GET THE FOX NEWS APP
"When you come to @AuschwitzMuseum remember you are at the site where over 1 million people were killed. Respect their memory. There are better places to learn how to walk on a balance beam than the site which symbolizes deportation of hundreds of thousands to their deaths," the museum said.
An exhibit slated to open Wednesday at the Museum of Jewish Heritage in New York will tell the story of Auschwitz death camp through 700 artifacts, most of which are borrowed from the Auschwitz Museum. The traveling exhibition titled "Auschwitz, Not Long Ago, Not Far Away," was first seen in Madrid by over 600,000 visitors in a 14-month period, the New York Times reported.
Source: Fox News World
Turkish President Tayyip Erdogan gestures as he addresses AK Party and Nationalist Movement Party (MHP) supporters during a rally for the upcoming local elections, in Istanbul, Turkey March 24, 2019. REUTERS/Umit Bektas
March 24, 2019
ISTANBUL (Reuters) – Turkish President Tayyip Erdogan said on Sunday that Turkey will take the issue of the Golan Heights to the United Nations.
In an interview with broadcaster TGRT Haber, Erdogan said U.S. President Donald Trump's statement on Golan Heights was a "gift" to Israeli Prime Minister Benjamin Netanyahu ahead of elections there.
Trump moved on Thursday to recognize Israeli sovereignty over the territory seized in war, marking a dramatic shift in U.S. policy.
In a speech at a meeting of the Organisation of Islamic Cooperation on Friday, Erdogan said the legitimization of the occupation of the Golan Heights cannot be allowed.
(Reporting by Ali Kucukgocmen; Editing by Kirsten Donovan)
Source: OANN
KHARTOUM, Sudan – Sudan's ruling military council on Tuesday warned protesters against any further "chaos" as organizers call for mass rallies later this week.
Gen. Mohamed Hamdan Dagalo, the deputy head of the military council, said council members "are committed to negotiate, but no chaos after today." He reiterated the military's demand that protesters clear roads and railways, saying seven provinces were running low on food, water and fuel.
The military overthrew long-ruling President Omar al-Bashir earlier this month amid four months of mass protests. The protesters have remained in the streets, demanding an immediate transfer to civilian rule and calling for mass rallies on Thursday.
The two sides are negotiating the formation of a new transitional government but are divided over the role of the military, which is dominated by al-Bashir appointees.
Dagalo said at least 12 security forces have been killed in clashes with protesters across the country since al-Bashir's April 11 ouster, without providing further details.
The protesters at the main sit-in outside the military headquarters in Khartoum remained defiant, accusing the military leadership of trying to preserve al-Bashir's regime.
"Our message is clear: all these people won't go back for any reason," said Mohammed Adam, one of the protesters. "We are ready to die, because this is a message to the previous regime. We want to build a new country."
Another protester, Muhanad Ali Jumaa, said the sit-ins must continue if the revolution is to succeed.
"For a revolution, if you don't block the roads then we won't be putting pressure on these people," he said.
Source: Fox News World
FILE PHOTO: Thailand's Prime Minister Prayut Chan-o-cha attends the Palang Pracharath Party's party campaign rally in central Bangkok, Thailand, March 22, 2019. REUTERS/Soe Zeya Tun/File Photo
March 29, 2019
By Panu Wongcha-um
PHAYAO, Thailand (Reuters) – Like most in the sleepy town of Phayao in Thailand's northern mountains, schoolteacher Mu Suthibutr voted for parties loyal to Thaksin Shinawatra in election after election, even after the populist leader was ousted in an army coup and fled into exile.
But last Sunday, Mu cast his ballot instead for the candidate of a party backing the ruling junta because he knows the candidate, a former Thaksin ally who switched sides, and thinks he "will be the most useful" for the town.
"Many feel that Thaksin will not be able to come back, so they have to vote for someone that they can depend on rather than what is in their heart," Mu said.
The pro-junta party won in Phayao, the first time since 2001 that a Thaksin-loyal party has lost in a town that – like much of the north and northeast of Thailand – has long been a bastion of "red shirt" support for the former telecoms tycoon.
Phayao is part of a broader shift in Thailand politics as it returns to an electoral process after nearly five years of military rule, one that may make the country even more difficult to govern.
For years, the Southeast Asian nation has been divided between mostly rural and northern supporters of Thaksin and his fierce opponents – mostly urban and middle class – who revile him as a corrupt demagogue. Amid spasms of street protests, the rival camps became known as "red shirts" and "yellow shirts".
Now, with the military entrenched in politics and the emergence of a charismatic figurehead of democracy who reminds voters of a younger Thaksin, the country's political landscape is fragmenting.
Indeed, last week's election – the first since the 2014 military coup – has set the scene for protracted political deadlock because no one party won the majority of parliamentary seats required to rule.
In Phayao town, though, most people accept the result that gave its House of Representative seat to the pro-army Palang Pracharat party, which is seeking to keep coup leader Prayuth Chan-ocha on as an elected prime minister.
Voter accounts there of the pro-Thaksin Pheu Thai party's loss provide a snapshot of how Thaksin's seemingly unshakeable grip is loosening even in his political heartland after more than a decade in self-imposed exile following an earlier coup.
Thaksin did not immediately respond to a Reuters request for comment.
LOSING TOUCH?
Despite the opposition of the Bangkok-based "yellow-short" elite, parties loyal to Thaksin have won each election since 2001 thanks to his hold on the north and northeast. Thaksin still has legions of loyal supporters in these regions, but Pheu Thai's share of their seats shrank in the latest election to 63.5 percent from 80.2 percent in 2011.
The loss of constituencies like Phayao town illustrates that Thaksin's absence, as well as recent missteps – one of his proxy parties nominated the king's sister as its prime ministerial candidate and was promptly eliminated – have cost him votes, one analyst said.
"Pheu Thai cannot take the north and northeast for granted," said Titipol Phakdeewanich, dean of the faculty of political science at Ubon Ratchathani University.
Phayao, surrounded by farms about an hour's drive north of Thaksin's home city of Chiang Mai, is the main town in the province of the same name.
Townspeople often gather near a large lake in the city center to feed fish that swim up to the banks or sit in cafes – and, after the election, they're happy to talk about politics.
One explanation several gave for the pro-junta Palang Pracharat's win here is that its candidate, wealthy local businessman Thammanat Prompao, is well known in the community and also chairman of a local football team.
Thammanat, for years a prominent Pheu Thai leader, told Reuters he switched allegiance because he came to believe that if his former party won power it would only bring more conflict.
He secured the constituency with 52,417 votes, compared to Pheu Thai's candidate's tally of around 21,971, according to results released on Thursday.
Phayao is not the only constituency where the junta's proxy party fielded a former Thaksin loyalist – about 30 of its candidates in 350 constituencies nationwide were ex-Pheu Thai parliamentarians or prominent supporters.
Pheu Thai's four-time parliamentarian from Phayao, Arunee Chamnanya, says she lost her seat "because the electoral process was not a fair fight".
For example, Pheu Thai complained that it booked a local sports arena for a rally on Jan. 10 but provincial officials revoked the permission a day before it was to be held.
"There has been an abuse of state power and usage of officials in the area," Arunee said.
NEW VOICES
It is unclear how much of a discouraging effect such incidents had, but several former Thaksin voters said they had their own reasons for changing their minds.
The emergence of populist, youthful billionaire Thanathorn Juangroongruangkit, who promises an end to military "dictatorship", appears to have drawn votes away from Thaksin. His Future Forward Party came third in Phayao town's constituency with 16,326 votes.
Tai Puttasarn, 45, said she had always voted for Pheu Thai but this time she voted for Thanathorn's Future Forward Party because he is a fresh voice offering a way out of the ruinous cycle of pro- and anti-Thaksin protests.
"Choosing Thanathorn felt like when I chose Thaksin in the past. They are both exciting politicians," she said.
Suteep Thepawong, who sells food for passers-by to feed the fish in the lake, fondly remembers when then-prime minister Thaksin introduced cheap healthcare that improved life in the north.
But it has been more than 11 years since Thaksin left Thailand to escape a corruption sentence he said was politically motivated, and Suteep felt it was time to move on.
"I didn't vote for Thaksin this time because he is no longer around," Suteep said. "Thanathorn is here right now."
There are other explanations for the pro-army Palang Pracharat's stronger-than-expected showing. Few voters Reuters interviewed confirmed reports from elsewhere in the north of voter intimidation, but some acknowledged taking money.
One local fisherman said he was paid 500 baht ($15) to vote for Palang Pracharat's Thammanat.
"I need to vote for him otherwise it would be dishonest," the fisherman said. "It would be a sin if I don't do what I promise. If I accept money, I have to follow through."
Thammanat denied any vote-buying in his campaign.
Suteep, the fish food seller who switched from Thaksin to Thanathorn, shrugged off the idea that vote-buying affected the results, saying most people just take the money and vote how they like.
But he said he was impressed by how many people voted for Thanathorn's Future Forward even though it did not offer money.
"Palang Pracharat will not get the seat next time," he added. "I think Future Forward will topple them in the next election."
($1 = 31.8700 baht)
(Additional reporting by Panarat Thepgumpanat; Writing by Kay Johnson; Editing by John Chalmers and Raju Gopalakrishnan)
Source: OANN
---
---
---
Follow #GaysForTrump via Social Media