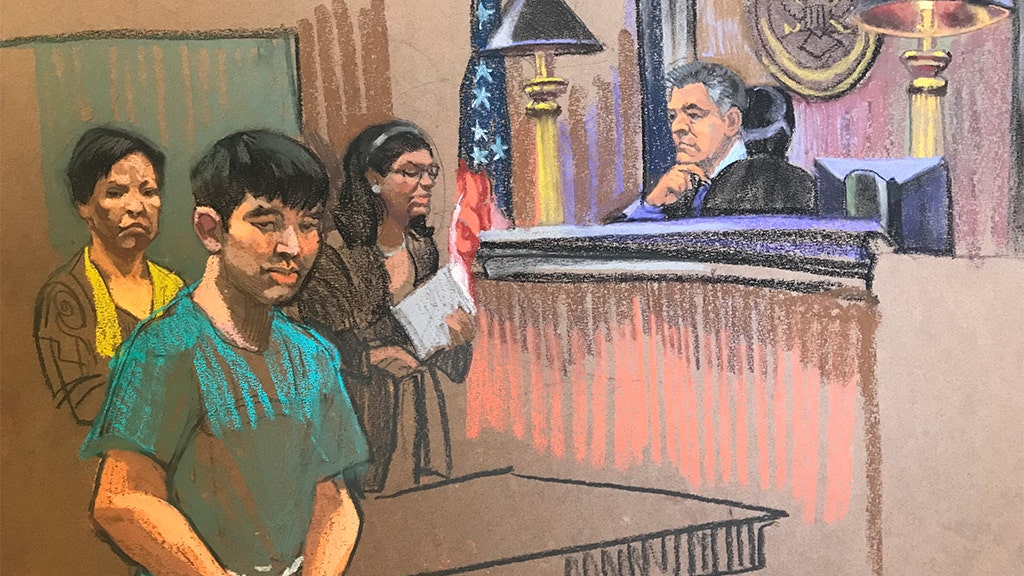 A New Jersey man allegedly sought to help the terror group Hamas and threatened to bomb Trump Tower in New York City as well as "shoot everybody" at a pro-Israel demonstration, federal investigators alleged.
Jonathan Xie made his initial court appearance on Wednesday in Newark, N.J. The 20-year-old was charged with attempting to provide material support to a designated terrorist organization, making false statements and transmitting a threat in interstate commerce.
Xie allegedly sent $100 to a person he thought was associated with a faction of Hamas last December, and a few days later, posted on his Instagram account that he was "pretty sure it was illegal but I don't give a damn," according to a criminal complaint.
AMERICAN TALIBAN FIGHTER JOHN WALKER LINDH TO BE RELEASED FROM US FEDERAL PRISON
He also allegedly did not mention the donation on security forms he filled out when he tried to join the U.S. Army.
The U.S. attorney's office also said that Xie posted on Instagram he wanted to bomb the Trump Tower in New York and the Israeli Embassy.
A person wearing a black ski mask, later identified as Xie, allegedly said in an Instagram video that he was against "Zionism" and the "neo-liberal establishment," according to the criminal complaint. It also said he responded to a question by saying he would join Hamas "if I could find a way."
Later in the video, Xie allegedly displayed a gun and said "I'm going to shoot everybody" at a pro-Israel march.
HUNTING AYMAN AL ZAWAHIRI: WHERE HAS THE AL QAEDA LEADER BEEN HIDING FOR 18 YEARS?
After a trip to Trump Tower in April where Xie was observed by FBI surveillance, he posted photos of the building along with his intent to bomb it, according to the complaint.
"Okay so I went to NYC today and passed by Trump Tower, then I started thinking about bombing it and I was imagining that the explosion would kill Trump and then I started laughing hysterically," the complaint stated Xie allegedly wrote. "I forgot to visit the Israeli embassy in NYC… I want to bomb this place along with Trump Tower."
Xie, who entered the courtroom in shackles, did not say anything during Wednesday's brief hearing, aside from saying he understood the judge's instructions.
He was ordered held without bail because the judge ruled Xie was a threat to the community. His public defender didn't say whether he would file a motion for a bail hearing.
His parents attended the proceeding but declined to speak with reporters.
CLICK HERE TO GET THE FOX NEWS APP
Xie faces a maximum of 20 years in prison and a $250,000 fine on the terrorism charges.
Fox News' Ben Evansky in Newark and The Associated Press contributed to this report.
Source: Fox News National
No Democrat can win the party's 2020 presidential nomination without supporting President Trump's impeachment, according to Sen. Lindsey Graham.
Graham, R-S.C., made the claim Wednesday on "Hannity," adding that Democratic lawmakers appear to have a "radical agenda."
"I don't think you can get the Democratic nomination for president without advocating for the impeachment of Donald Trump," Graham said.
TRUMP DEMANDS END TO 'PHONY INVESTIGATIONS' IN FIERY ROSE GARDEN STATEMENT, AFTER MEETING WITH DEMS CUT SHORT
"I don't think you're going to be able to survive in the Democratic Party … if you don't call for Trump's impeachment," he added.
Graham claimed if House Democrats attempt impeachment proceedings, they will ensure Trump's reelection.
But, he said most Democrats will not take Special Counsel Robert Mueller's report as the "final word" on the Russia investigation.
"Trump did not collude with Russia," Graham stated. "The bottom line is the Democrats want an outcome, the Mueller report did not give them the outcome they wanted and they're going to keep going until they get the outcome they want."
Graham projected that in the next wave of elections, "the public is going to kick the Democrats out of power and reelect the president – if he stays focused on doing the job for the American people."
"I think Medicare-for-all means 'Medicare-for-nobody'," he said of a proposal popular with some 2020 Democrats.
Source: Fox News Politics
Russian President Vladimir Putin was better prepared than U.S. counterpart Donald Trump for the pair's meeting in August, putting U.S. officials at a disadvantage, former Secretary of State Rex Tillerson told members of the House Foreign Affairs Committee during a secret meeting Tuesday, reports The Washington Post.
"We spent a lot of time in the conversation talking about how Putin seized every opportunity to push what he wanted," a committee aide told the Post. "There was a discrepancy in preparation, and it created an unequal footing."
Tillerson also said White House adviser and Trump's son-in-law Jared Kushner should have consulted with the State Department or other agencies before getting involved in foreign affairs and his inexperience showed.
Tillerson's meeting, which lasted seven hours, centered on his experiences in Trump's Cabinet.
One House Foreign Affairs Committee Republican aide told CNN, "Tillerson's testimony best speaks for itself" and pressed for Democrats to release a transcript of the sit-down.
"Contrary to media reports, Secretary Tillerson made clear that 2016 Russian election interference was raised clearly at the highest levels with Vladimir Putin and the Russian government," the aide said. "Regarding Kushner, every single administration is entitled to choose and seek counsel from their own advisers."
Source: NewsMax Politics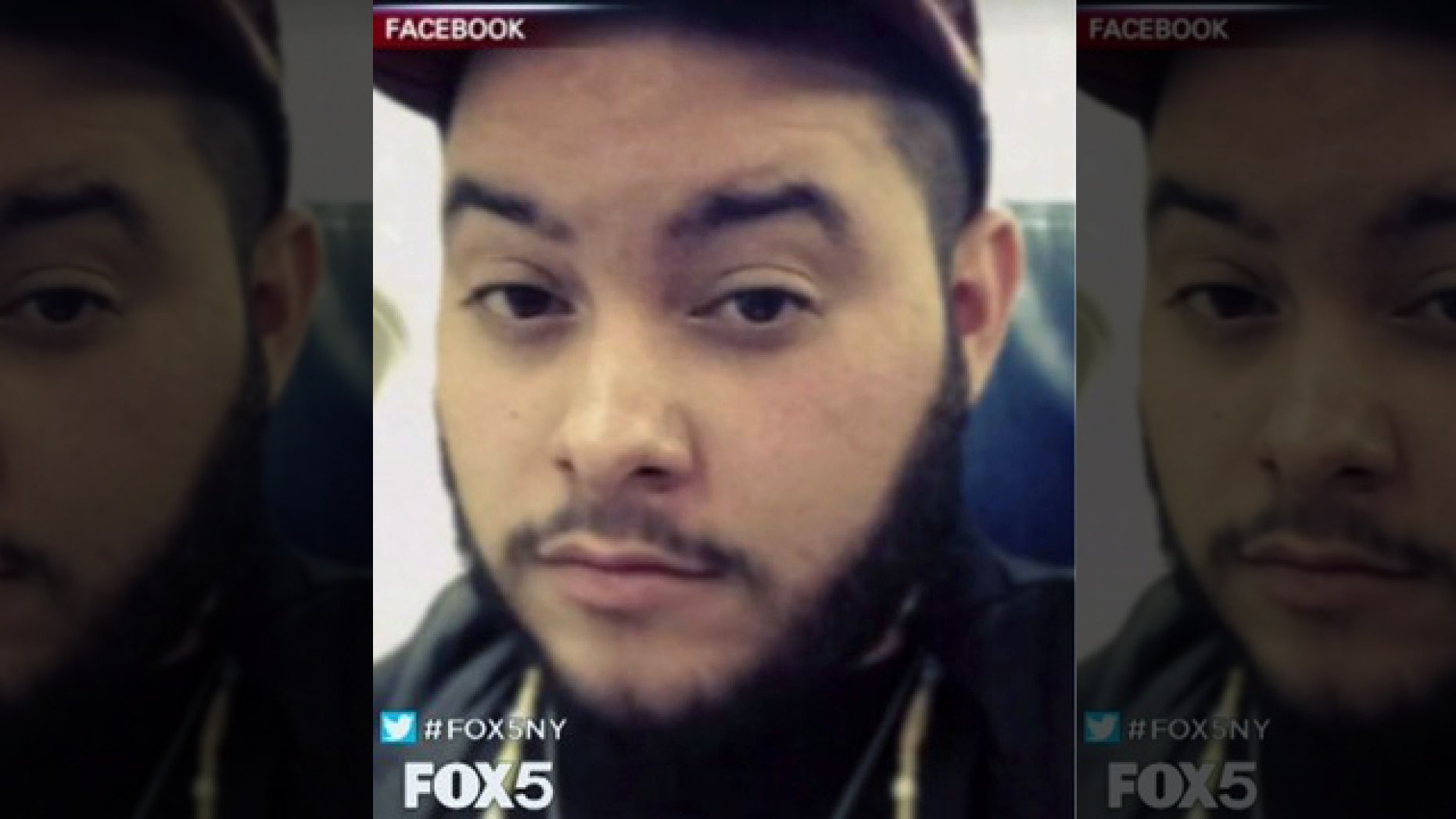 A math teacher in New York City who paid students to dismantle fireworks and store the explosive powder was sentenced to nearly six years in prison Wednesday, according to reports.
U.S. District Judge Richard M. Berman cited these "dangerous times" when schools and places of worship must guard against violence, and he nearly doubled the three-to-four years called for by federal sentencing guidelines when he sentenced Christian Toro to five years and 10 months in prison.
WHO IS TINA TCHEN, THE ATTORNEY LINKED TO JUSSIE SMOLLETT MESSAGES?
"Today's sentence serves as a message that building and stockpiling destructive devices are grave offenses in and of themselves," said U.S. Attorney Geoffrey Berman in a statement, as ABC 7 reported.
Toro, 28, pleaded guilty in November to unlawfully manufacturing and aiding the construction of a destructive device and distributing explosive materials to a minor.
Prosecutors said Toro and his brother who awaits sentencing stored a cache of dangerous materials in a Bronx apartment, and Toro paid at least two students to break apart commercial fireworks and store their explosive powder in containers.
They said the powder and other explosive materials– enough to construct a bomb– were found after a student Toro was having sex with called in a bomb threat to her school.
In court papers, Toro's lawyer requested leniency, saying Toro has expressed "sincere shame and remorse" and is now "clean and sober and rehabilitated.
Berman said that Toro, who has already been incarcerated 15 months, must serve the federal sentence in addition to any time he eventually serves anywhere else.
Prosecutors noted in their sentencing submission that he has been charged with statutory rape and related charges based on his relationship with the student.
CLICK HERE TO GET THE FOX NEWS APP
They rejected his lawyer's argument that Toro was engaged in solitary exploration to satisfy his "misplaced curiosity."
They said his actions "suggests that the defendant intended to elicit fear with his actions."
The Associated Press contributed to this report.
Source: Fox News National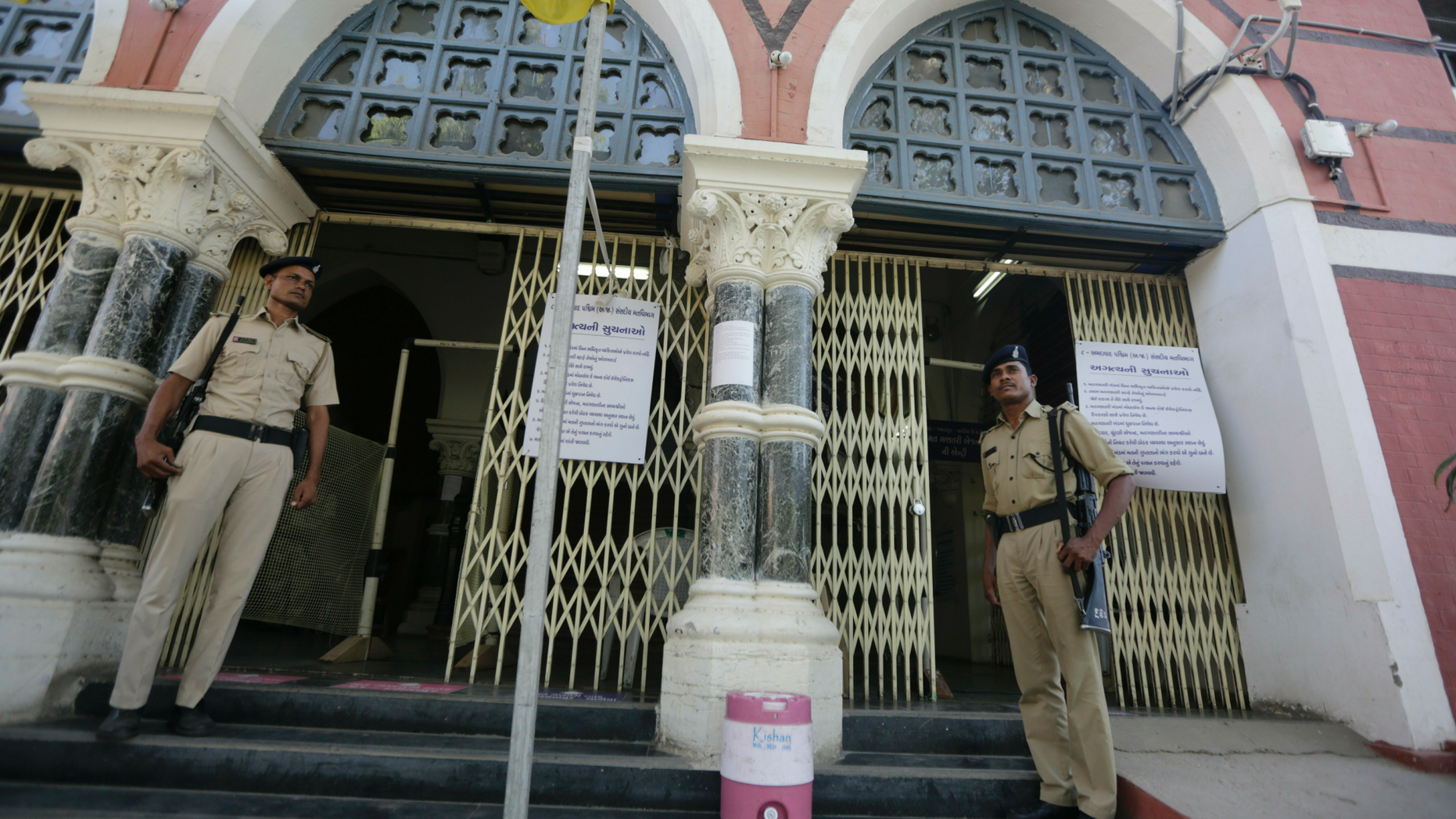 NEW DELHI – Indian election officials have begun counting votes that were cast in the country's mammoth general elections.
The count began Thursday morning and was expected to conclude by the evening. Voters cast ballots on some 40 million electronic voting machines.
Half a dozen exit polls showed Prime Minister Narendra Modi and his Hindu nationalist Bharatiya Janata Party remaining in power for another five years.
In the world's largest democratic exercise, some 900 million people were registered to cast ballots for 542 seats in India's lower house of Parliament in seven phases of polling staggered over six weeks.
The election has been seen as a referendum on Modi, whose economic reforms broadly haven't succeeded but whose popularity as a social underdog in India's highly stratified society has endured.
Source: Fox News World
America's big cities are suffering from a "steady collapse of livability" — and wealthy liberals are to blame, according to The New York Times opinion columnist.
Farhad Manjoo, in commentary posted Wednesday, decried in particular the demise of a housing bill in his home state of California because of progressives' opposition to the construction in their own neighborhoods.
"Where progressives argue for openness and inclusion as a cudgel against President [Donald] Trump, they abandon it on Nob Hill and in Beverly Hills," he wrote.
"I'm struck by an unsettling thought," he wrote. "What Republicans want to do with ICE and border walls, wealthy progressive Democrats are doing with zoning" and an attitude of not-in-my-back-yard.
"Preserving 'local character,' maintaining 'local control,' keeping housing scarce and inaccessible — the goals of both sides are really the same: to keep people out," he wrote.
Manjoo noted the problem in America's big cities "is the steady collapse of livability," where "child care and education seem impossible for all but the wealthiest," and where the problems of "affordable housing and homelessness have surpassed all superlatives."
"Democrats on the 2020 presidential trail rarely mention their ideas for housing affordability, an issue eating American cities alive," he wrote. "I watched Joe Biden's campaign kick off the other day; the only house he mentioned was the White House."
"Creating dense, economically and socially diverse urban environments ought to be a paramount goal of progressivism," he added.
Related Stories:
Source: NewsMax America
Election staff members work on their computers in a vote counting centre in Ahmedabad, India, May 22, 2019. REUTERS/Amit Dave
May 23, 2019
NEW DELHI (Reuters) – India began counting about 600 million votes in its general election on Thursday, with a coalition led by Prime Minister Narendra Modi's party predicted to win a clear majority.
The vote count started at 0800 local time (0230 GMT), and results are likely to be clear later in the day.
Reuters India election live blog: https://reut.rs/2UnGjar
(Reporting by Krishna N. Das; Editing by Sanjeev Miglani)
Source: OANN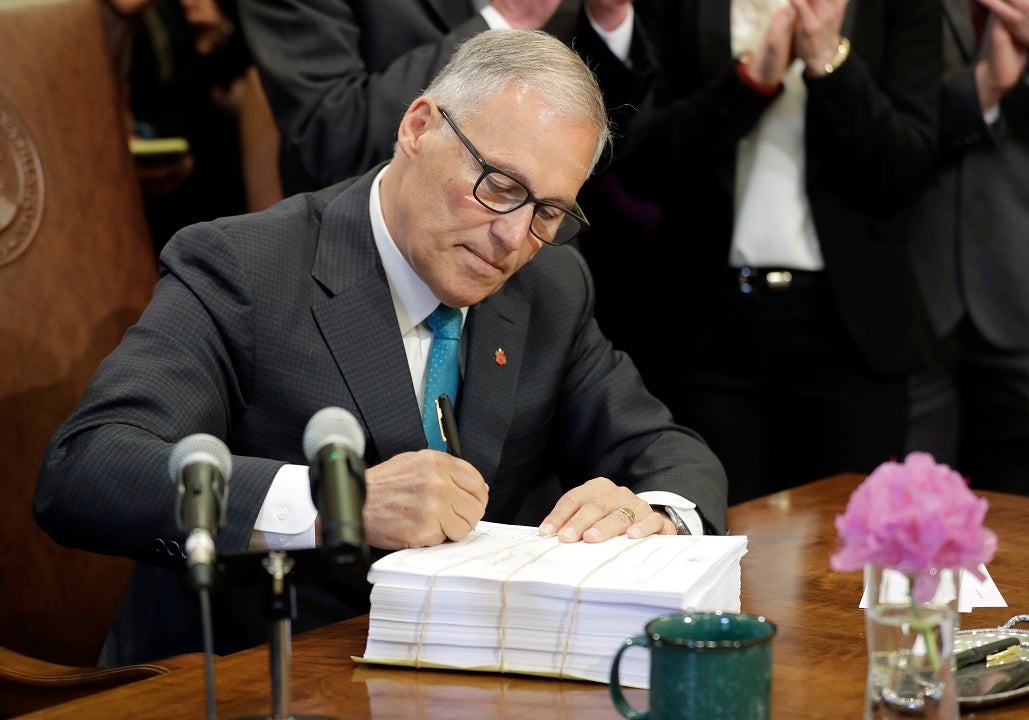 Local authorities in Washington will be barred from asking about someone's immigration status under a new "sanctuary" policy that expands similar requirements already in place for state agencies.
Gov. Jay Inslee, a Democrat, signed the measure Wednesday, which puts his state in line with California and Oregon as having some of the nation's strongest sanctuary policies, The Associated Press reported.
"Our state agencies are not immigration enforcement agencies," said Inslee, who also is running for president. "We will not be complicit in the Trump administration's depraved efforts to break up hard-working immigrant and refugee families."
FLORIDA LEGISLATURE PASSES GOP BAN ON SANCTUARY-CITY POLICIES; DESANTIS EXPECTED TO SIGN INTO LAW
Under the new rules, police officers will not be able to ask about someone's immigration status except in limited circumstances. State Attorney General Bob Ferguson will be tasked with drawing up rules for courthouses, hospitals and government-run facilities where federal immigration officials look for illegal immigrants.
Republican state Sen. Phil Fortunato said the law impedes police efforts to deal with people living in the country illegally.
"This not only puts law enforcement at risk, it puts private citizens at risk," he said.
Most police interactions involve city and county law enforcement authorities, said Lena Graber, an attorney with the San Francisco-based Immigrant Legal Resource Center. Wednesday's bill signing expands Inslee's 2017 executive order that imposed similar provisions on state agencies, which immigration advocates argued didn't go far enough.
Graber said the bill would give Washington "the strongest and most comprehensive state law on sanctuary in the country."
ICE FIGHTS BACK AFTER COUNTY IN WASHINGTON STATE BLOCKS IMMIGRANT DEPORTATIONS
Five other states — Connecticut, Illinois, New Jersey, Rhode Island and Vermont — have similar policies against cooperation between local and federal law enforcement for non-criminal immigration investigations.
Oregon adopted the nation's first statewide sanctuary policy in 1987. The policy has forbidden police from expending any resources to go after anyone living in the country illegally if they haven't committed any crimes beyond that.
In 2017, California approved a measure requiring authorities to obtain written permission from people they arrest to allow them to be interviewed by immigration officers.
CLICK HERE TO GET THE FOX NEWS APP
The bill's co-sponsor, state Sen. Lisa Wellman, voiced concerns for sectors that have relied primarily on immigrant labor, such as agriculture hospitality and technology.
"We have 30 percent of Microsoft here on visas," Wellman, a Democrat, said before a public hearing for the bill in the state Legislature earlier this year. "You can't open a hotel if you don't have immigrants in back-of-house."
The Associated Press contributed to this report.
Source: Fox News Politics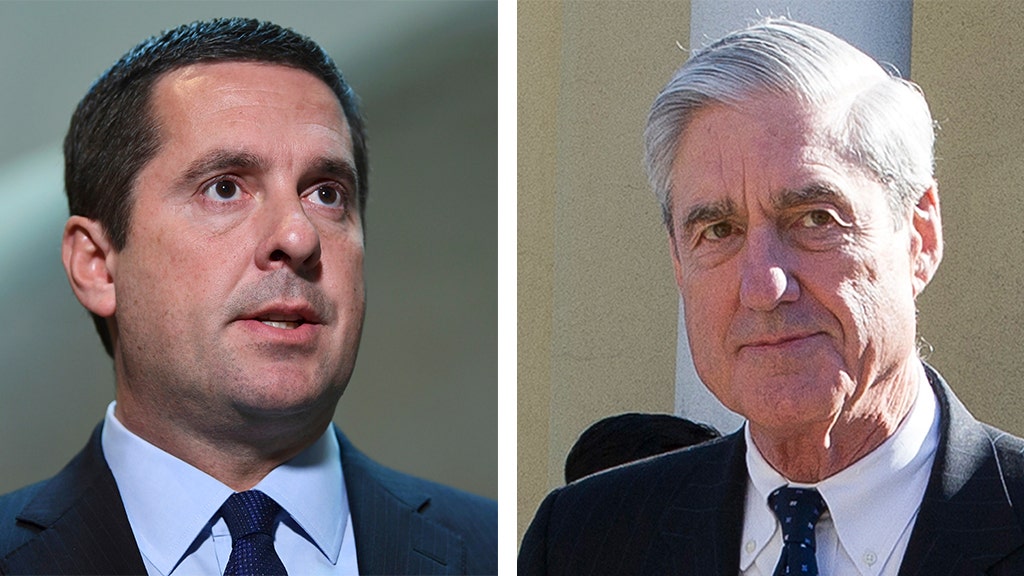 Special Counsel Robert Mueller knew from the beginning of the Russia investigation that there was no evidence of collusion against the Trump presidential campaign, U.S. Rep. Devin Nunes said Wednesday.
Nunes, a California Republican and ranking member of the House Intelligence Committee, said on Fox News' "Hannity" that Mueller knew then-candidate Donald Trump did not collude with the Russians to win the 2016 election.
MUELLER MUST TESTIFY IN CONGRESS BEFORE ANY TRUMP IMPEACHMENT PROCESS BEGINS: DEMOCRATIC REP. GARAMENDI
"He knew the day he walked in the door, he knew the day he walked in the door that there was no evidence of collusion," Nunes told host Sean Hannity.
"But the Mueller dossier as we talked about the last few weeks, if people actually read it closely, they are going to find, this is an absolute joke."
Nunes claimed that some of the information used in the Mueller report involved "circular reporting."
"After $40 million, what do we have? We have these news stories regurgitated to the American public," he said.
CLICK HERE TO GET THE FOX NEWS APP
Nunes said no American would want to be treated the way some subjects of the Russia investigation were treated.
Source: Fox News Politics
The Trump administration's chief negotiator for the Israeli-Palestinian conflict delivered a blunt message to the United Nations Security Council Wednesday, asserting that it is time "to move past Band-Aid solutions" and claiming that the U.N. agency to support Palestinian refugees had "failed" in its mission.
"The UNRWA [United Nations Relief and Works Agency] model cannot provide to Palestinians what they deserve – a life where they can plan for their future and the future of their children, and one where they know whether schools and health clinics will remain open," said Jason Greenblatt, who noted that despite American donations of $6 billion to UNRWA since its founding in 1949, the organization was operating in a "permanent crisis mode."
ISRAEL'S UN AMBASSADOR GIVES THE SECURITY COUNCIL A LESSON ON THE BIBLE
Greenblatt reiterated that the U.S. is ready to engage with host countries or non-governmental agencies to take over providing UNRWA services to 5.3 million refugees. Greenblatt said the U.S. tried to broach the issue before it cut aid to UNRWA last year. The U.S. reduced its $360 million annual contribution to UNRWA in 2017 to just $60 million in 2018 and nothing this year.
Before Greenblatt's remarks, UNRWA Director-General Pierre Krähenbühl told the Security Council that UNRWA would need another $1.2 billion for its activities in 2019, including opening the school year on time.
"It is political inaction — not the action of humanitarian organizations — that perpetuates conflicts," said Krähenbühl, who added that he was "strongly convinced that preserving UNRWA's services is a crucial contribution in terms of human dignity and regional stability."
TRUMP ENVOY SLAMS 'BAFFLING' ANTI-ISRAEL' UN MEETING AS MEMBERS LINE UP TO CONDEMN SETTLEMENTS, ISRAELI POLICY
Greenblatt addressed the Security Council's other 14 members as well as the Israeli and Palestinian representatives days after the Trump administration announced it would roll out the first stage of its multi-faceted plan for peace next month at a conference in Bahrain designed to highlight economic benefits that could be reaped if the Israeli-Palestinian conflict is resolved. The Palestinian leadership has already called the plan "dead on arrival" and has said it will boycott the Bahrain event.
"This is the first stage of a process that we want to begin to showcase what could be – how, if we can achieve a political solution to the conflict, we can also transform the lives of the Palestinians," Greenblatt said. "It would be a mistake for the Palestinians not to join us. They have nothing to lose and much to gain if they do join us. But it is, of course, their choice."
Greenblatt made clear that the business-as-usual approach to Middle East peacemaking had not succeeded and took aim at the failed approaches employed by the United Nations and others.
"What we have today is not the answer," Greenblatt said. "We do know that Palestinians and Israelis both deserve better. We do know that it is time to move past Band-Aid solutions and political assertions, into the adult world of hard choices."
NEARLY 65 PALESTINIANS INJURED IN PROTESTS ALONG GAZA-ISRAELI BORDER
Greenblatt, perhaps aware of what the members of the Security Council would say once he had finished speaking, made no bones about his call for a fresh approach to solving the decades-long conflict, saying that "Palestinians have been held hostage for too long to UN resolutions, regional politics, donor fatigue, and weak leadership." He also made the Trump administration's support of Israel unequivocally clear.
"As President Trump has said, the United States will always stand with Israel, and we will always support its right to self-defense," Greenblatt said. "But we should not stand alone. We must all speak loudly and clearly and say that these attacks upon Israel, which are perpetrated by Hamas and Palestinian Islamic Jihad, whether by rockets, incendiary balloons or other methods, must end."
Greenblatt concluded his remarks with a pointed message.
"This conflict is sad and tragic, and complex on so many levels. But we must stop pretending that UNRWA and UN resolutions will somehow solve the conflict. They simply won't. Let's work together to find a real cure."
Israel's Ambassador to the United Nations, Danny Danon also took aim at UNRWA, its leadership, and its workers, accusing the agency of "empowering the refugee problem instead of trying to solve it," and of inciting violence against Israel instead of rehabilitating Gaza.
"The organization's schools have been transformed into terror and incitement infrastructures, with textbooks distributed on the ground denying Israel's existence," he said, adding that "UNRWA employees assist terrorist groups."
CLICK HERE TO GET THE FOX NEWS APP
The Palestinian deputy representative, Feda Abdelhady-Nasser, responded in her remarks that "no one can deny that we are in need of new efforts and new energy to overcome the suffocating political deadlock, least of all us. But 'new' cannot mean trampling the law or mocking and discarding the longstanding international consensus" on a two-state solution.
Abdelhady-Nasser added that Palestinian leaders can't accept improving the lives of Palestinians while Israel's "illegal occupation continues, nor have the Palestinian people endured decades of suffering and waited nearly half a century for freedom to resign themselves to 'limited autonomy.'"
The Associated Press contributed to this report.
Source: Fox News World
---