David Hookstead | Reporter
Cleveland Browns wide receiver Odell Beckham Jr. is apparently going through some stuff and wants to be left alone.
ODB was recently shipped from the Giants to the Browns, and I'm not sure he's handling it super well, judging from a recent Instagram post. (RELATED: New York Giants Trade Odell Beckham Jr. To The Cleveland Browns)
Beckham wrote the following in part in a now-deleted Instagram post, according to ProFootballTalk:
I appreciate the love honestly, but at this moment for the next couple of day,s I'm goin dark. I won't be around, phone is gone, with all due respect, please don't text/call/FaceTime unless it's of the utmost importance. I really need some time to vibe and just get away, process, reevaluate some of the things in my life, as much has changed for me recently. I'm doin amazing thanks for askin!!!
This isn't what you want to see if you're a Browns fan. It doesn't sound too serious, but it does sound like Beckham isn't exactly embracing his change of scenario.
Nobody goes "dark" when things are going incredibly well. At the very least, I've never heard of such a thing, and he was pretty explicit that he didn't want to be contacted. Not a whole lot of wiggle room there.
Everybody knows that the former Giants star is one of the most passionate guys in the game, and he has a wide range of emotions. He's been that way ever since he entered the league.
Hopefully, this is nothing more than him just getting his head straight and getting all the changes straightened out in his mind.
If a star player's mental health isn't in check, then he won't play well on the field.
Source: The Daily Caller
David Hookstead | Reporter
Jerry Jones is very happy the Dallas Cowboys don't have to play Odell Beckham Jr. twice a year anymore.
The electric receiver was recently shipped clean out of the NFC East from the Giants to the Browns. That made Jones a very happy man. (RELATED: New York Giants Trade Odell Beckham Jr. To The Cleveland Browns)
"Thank you! Thank you! Thank you," the Cowboys owner said Saturday prior to the Errol Spence vs. Mikey Garcia fight at AT&T Stadium when discussing Beckham getting traded out of the division, according to The New York Post.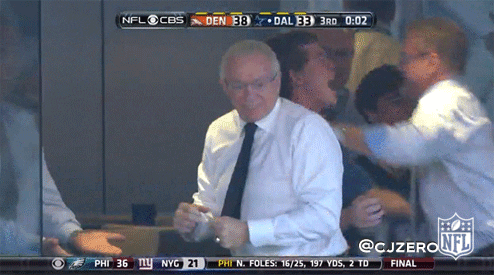 Yeah, I can't disagree with Jones on this one. There's not a defense on the planet that enjoys covering ODB. There's just not. The man is insanely talented on the football field.
Sure, the Giants haven't been on the same level as the Cowboys lately, but that doesn't mean you want to play any team scheming up plays with the gifted receiving star.
I'm sure Jones isn't the only one in Texas that feels the same way. I'm assuming he probably speaks for most fans of the organization.
Now, the only question is whether or not the Cowboys can make some noise this year. Given Jones' excitement, I think the answer is yes.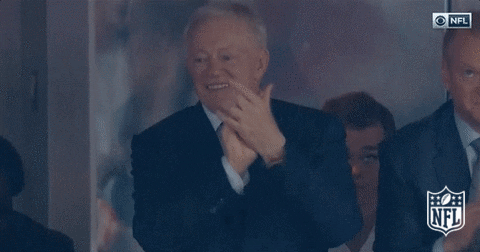 Source: The Daily Caller
David Hookstead | Reporter
The Cleveland Browns are expected to win a substantial amount of games in 2019.
According to oddsmakers at William Hill, the team's win total is set at 8.5 for the upcoming season. As Darren Rovell pointed out, the Browns have only hit that mark three times since 1990. (RELATED: New York Giants Trade Odell Beckham Jr. To The Cleveland Browns)
William Hill has set the Browns win total at 8.5. Since 1990, the franchise has only gone over 8.5 wins three times (2007, 2002, 1994) pic.twitter.com/ZuANyvWHvE

— Darren Rovell (@darrenrovell) March 14, 2019
My friends, do you hear that sound off in the distance? That's the sound of the poor fans in Cleveland finally believing that they're capable of winning.
These are people who have just been beaten, ran over and abused time and time again by their sports franchises. They're the lovable losers. They know they're going to suck, and so does everybody else. (RELATED: Here Are The Best Twitter Reactions To Odell Beckham Jr. Getting Traded To The Browns)
Yet, it looks like that's all about to change.
I mean, folks, we're talking playoff territory here if they hit nine or 10 wins. I can't blame people for being optimistic.
The team traded for Odell Beckham Jr., they signed Kareem Hunt and the offense is stacked. There are plenty of things to smile about if you're a fan of the Browns.
For many of them, it'll be the first time they've probably ever smiled in their lives. What a pathetic city for the fans.
I actually hope the Browns do well. Let's give those poor people something to cheer about for once in their lives.
Source: The Daily Caller
---