Gays for Trump News
Page: 4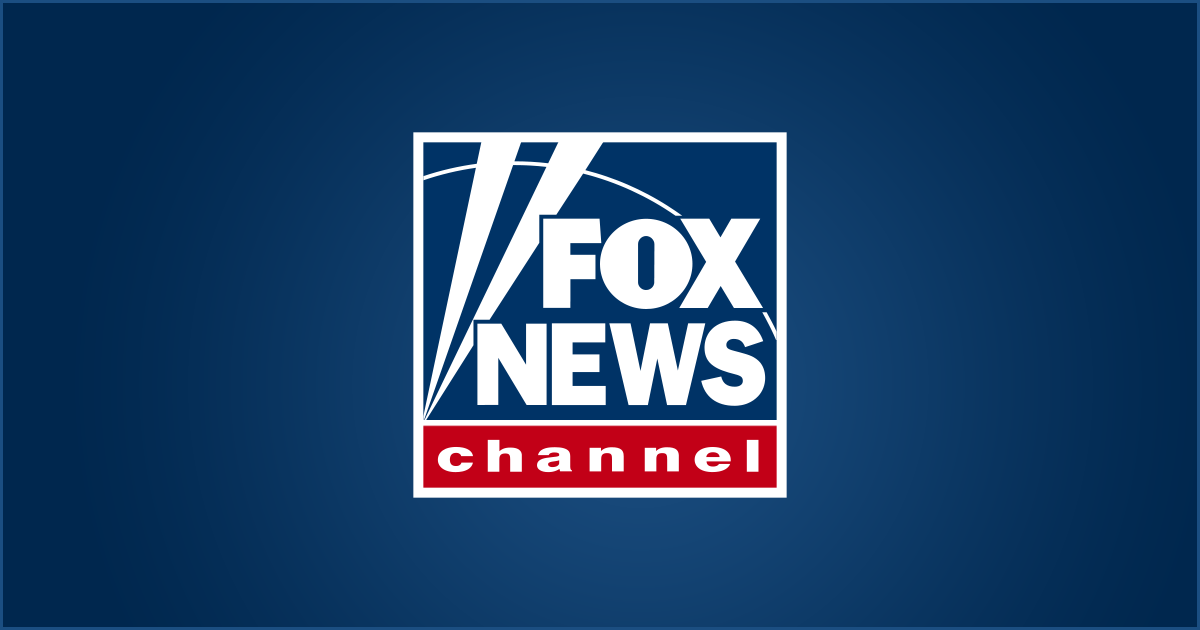 BEIJING – Chinese courts have sentenced more than three dozen military veterans to years in prison for protesting over the lack of benefits, saying they disrupted social order in a bid to further their own interests.
The announcements on Friday from the courts in the eastern provinces of Shandong and Jiangsu follow repeated demonstrations by veterans of various ages who say they haven't been adequately compensated for their service.
China's ruling Communist Party tightly restricts all public demonstrations and while it relies on the armed forces to maintain its hold on power, many veterans say they have been left to fend for themselves on meager pensions and little support.
The 47 sentenced to up to six years had been involved in protests last year that involved hundreds of former soldiers.
Source: Fox News World
FILE PHOTO: Workers work at a construction site in central Bangkok, Thailand, September 26, 2016. REUTERS/Athit Perawongmetha
April 19, 2019
BANGKOK (Reuters) – Thailand will introduce economic measures worth about 20 billion baht ($629.52 million) to spur its slowing economy, the finance minister said on Friday.
The measures will be aimed at boosting consumption, tourism and helping low-income earners, and will be submitted to cabinet within two weeks, Apisak Tantivorawong told reporters.
Thailand's economic growth is expected to slow to about 3 percent in the first and second quarters of the year, Apisak said, cooling from 3.7 percent in the last quarter of 2018.
Official first-quarter gross domestic product (GDP) will be released on May 21.
Thailand's trade-dependent economy has been affected by slowing global demand, while the country is waiting for the next government to be formed after a March 24 general election.
($1 = 31.7700 baht)
(Reporting by Kitiphong Thaichareon; Writing by Orathai Sriring; Editing by Kim Coghill)
Source: OANN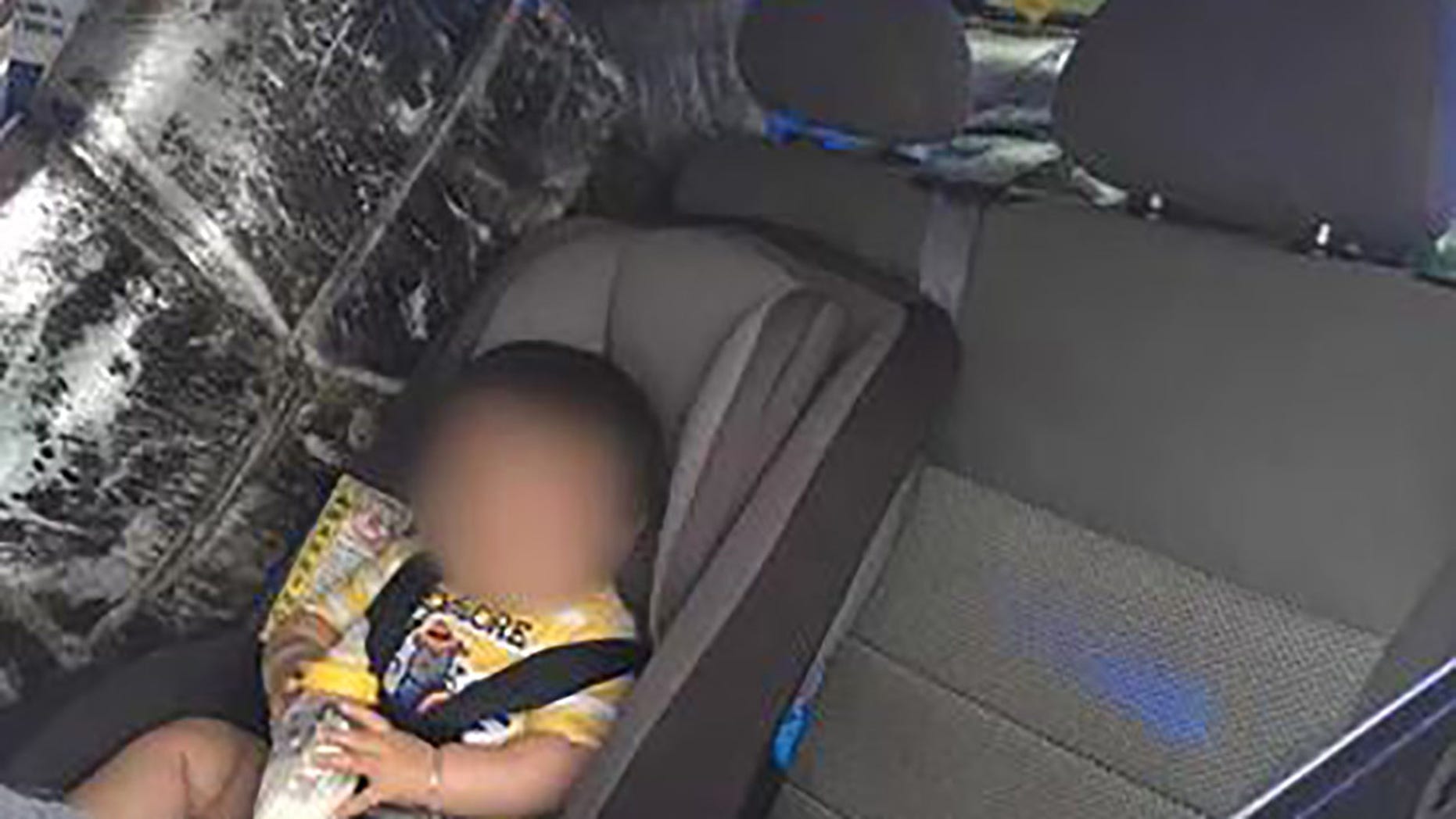 Texas Border Patrol officials said they discovered a baby in a car seat next to 275 pounds of marijuana after they pulled a vehicle over last Friday, a report said.
Ashley Renee Resendiz, 22, and Carla Michelle Resendiz, 47, both of Texas, were arrested for possession of marijuana with intent to distribute and conspiracy to possess marijuana with intent to distribute, according to Dallas Morning News.
BORDER PATROL SPOTS DRONE TRYING TO HELP MIGRANTS ILLEGALLY ENTER AMERICA
A witness called Border Patrol Friday after allegedly seeing the suspects' vehicle being loaded with what looked like drugs.
Agents released the baby into the custody of a relative and confiscated the five bundles (totaling 275.36 pounds) of marijuana, Dallas Morning News reported.
CLICK HERE TO GET THE FOX NEWS APP
Carla Resendiz's bail was set at $75,000 Thursday. Ashley Resendiz's hearing is scheduled for Friday.
Source: Fox News National
FILE PHOTO: A child looks through the border wall during the visit of U.S. President Donald Trump to Calexico, California, as seen in Mexicali, Mexico April 5, 2019. REUTERS/Carlos Jasso
April 19, 2019
(Reuters) – The American Civil Liberties Union of New Mexico on Thursday called for state authorities to investigate a small group of armed U.S. citizens who they alleged are illegally detaining migrants entering the United States.
The United Constitutional Patriots, who claim to be mainly military veterans, have been patrolling the U.S.-Mexico border near Sunland Park, New Mexico, since late February in search of illegal border crossers.
They post near daily videos showing members dressed in camouflage and armed with semi-automatic rifles holding groups of migrants, many of them Central American families seeking asylum, until U.S. Border Patrol agents arrive to arrest them.
The small volunteer group says it is helping Border Patrol deal with a surge in undocumented migrants but civil rights organizations like the ACLU say it is a "fascist militia organization" operating outside the law.
"We cannot allow racist and armed vigilantes to kidnap and detain people seeking asylum," the ACLU said in a letter to New Mexico Governor Michelle Lujan Grisham and Attorney General Hector Balderas.
"We urge you to immediately investigate this atrocious and unlawful conduct."
The offices of Lujan Grisham and Balderas did not respond to requests for comment.
On a March 27 visit to El Paso, Texas, next to Sunland Park, then U.S. Customs and Border Protection (CBP) Commissioner Kevin McAleenan said his agency, which runs U.S. Border Patrol, did not need the help of citizens to police the border.
"We are not asking for civil society groups to provide border security assistance," said McAleenan, who was recently appointed acting secretary of the U.S. Department of Homeland Security.
U.S. CBP did not respond to a request for further comment. UCP member John Horton did not immediately return calls. Horton has previously told media that UCP members are armed for self defense, as is their right under U.S. law, and aware they cannot detain people entering the United States illegally.
U.S. armed groups have long patrolled the U.S. border, their numbers rising during upticks in migrant apprehensions, such as during the mid 2000s when the Minuteman Project was established.
The UCP says it is responding to a rise in migrant arrests to their highest monthly levels in more than a decade.
The ACLU said the group was a product of the Trump administration's "vile racism" that "has emboldened white nationalists and fascists to flagrantly violate the law."
(This story adds dropped words in paragraph 8)
(Reporting By Andrew Hay in Taos New Mexico; Editing by Robert Birsel)
Source: OANN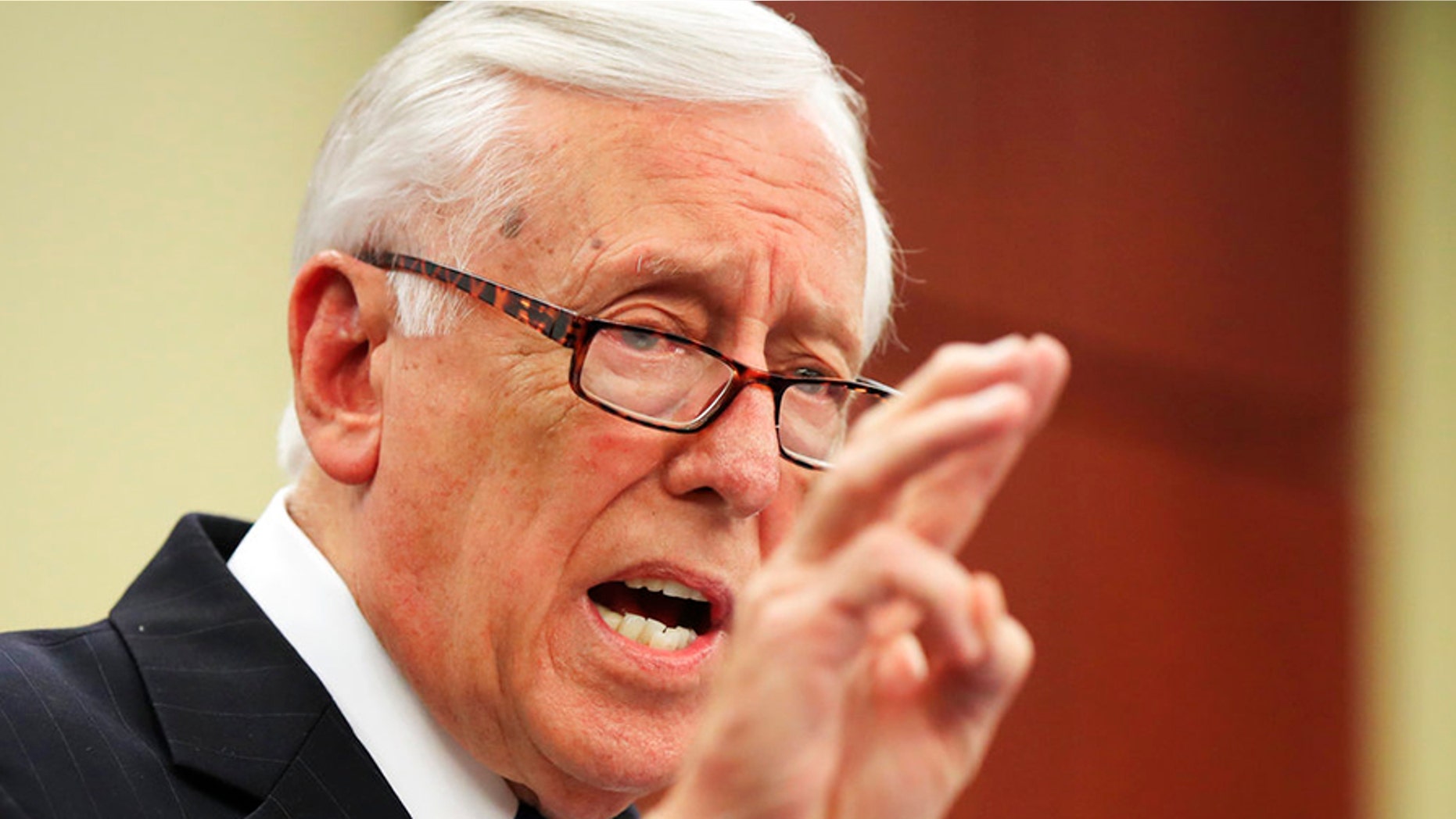 House Majority Leader Steny Hoyer (D-MD.) appeared to reverse course Thursday tweeting that Congress must obtain the "full" Mueller Report in order to "determine what actions may be necessary" shortly after telling CNN that "impeachment is not worthwhile at this point."
MUELLER REPORT SPARKS NEW DC WAR OVER RUSSIA PROBE: SUBPOENAS, PAYBACK AND MORE
Hoyer said in a press release that Mueller's report did not exonerate the president of obstruction and said Congress must make a determination on the issue.
House Judiciary Committee Chairman Jerry Nadler, D-N.Y. said the report provided "disturbing evidence" that Trump had obstructed justice.
CLICK HERE TO GET THE FOX NEWS APP
The Justice Department announced Thursday evening that a less redacted version of the report will be available to Congress next week.
The nearly two-year investigation, which resulted in the 448-page report, concluded there was not sufficient evidence that the Trump campaign conspired with Russia but did not make a conclusion about obstruction of justice.
Source: Fox News Politics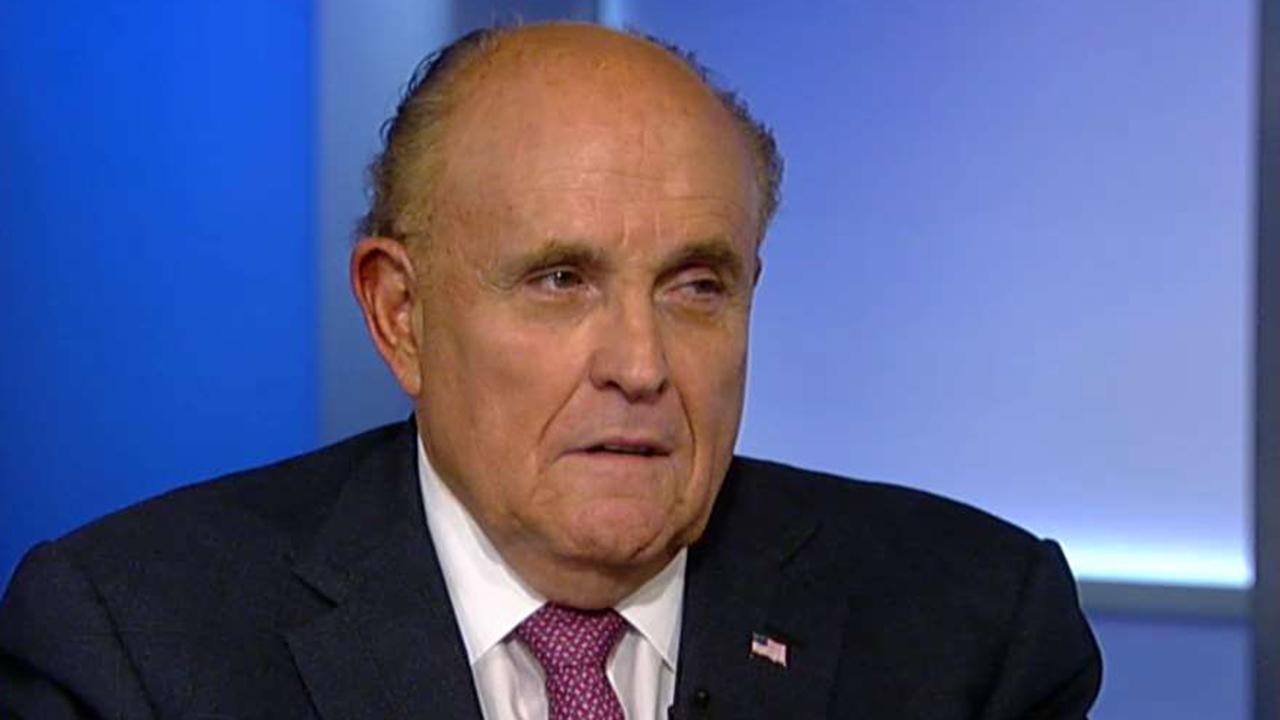 President Trump's personal attorney, Rudy Giuliani appeared on the "Ingraham Angle" Thursday and spoke about his main issues with the Mueller investigation and declared the Russia collusion narrative "over."
"I think the report really displays the fact that this is over," Giuliani told host Laura Ingraham.
MUELLER REPORT SHOWS PROBE DID NOT FIND COLLUSION EVIDENCE, REVEALS TRUMP EFFORTS TO SIDELINE KEY PLAYERS
"It's not over. They are going to run on this for 2020," Ingraham interjected.
"It's over. They don't know it yet," Giuliani said.
GEORGE CONWAY CALLS TRUMP A CANCER
After two years, a redacted version of Mueller's report was released Thursday showing investigators did not find proof of collusion between the 2016 Trump campaign and Russia. But the report did reveal an array of controversial actions by the president that were examined as part of the investigation's obstruction probe.
Democrats criticized Barr and demanded an unredacted version of the report while Republicans demanded an investigation into how the Russia collusion narrative began.
Giuliani said that his biggest problem with Mueller was the staff he picked to work on the investigation.
"I think, the people he hired. I will never understand how you hire a completely partisan, biased staff of people, one of whom was the counsel to the Clinton Foundation, to investigate President Trump. If I was investigating Hillary Clinton, I hired the head of the Trump Foundation, I think we'd be in a lot of trouble," Giuliani said.
GIULIANI: THIS PRESIDENT HAS BEEN TREATED UNFAIRLY
The former mayor also took exception to how President Trump's former attorney Michael Cohen was portrayed in the report.
"The complete deception of trying to present the facts from Cohen as if they are true," Giuliani said.
"I can tell you many of the things I have personal knowledge about on the report from Cohen are complete lies. To take him and put them there as if we are going to take his credibility over the president of United States is totally warped."
Source: Fox News Politics
FILE PHOTO: A Qualcomm sign is seen during the China International Import Expo (CIIE), at the National Exhibition and Convention Center in Shanghai, China November 6, 2018. REUTERS/Aly Song
April 19, 2019
(Reuters) – A joint venture between U.S. smartphone chipmaker Qualcomm Inc and China's Guizhou province will shut down by the end of the month, The Information reported on Friday, citing employees at the venture.
The joint venture, Huaxintong Semiconductor (HXT), was formed in 2016 for the design, development and sale of advanced server technology.
Executives at the venture said in internal meetings on Thursday that it would close by April 30, The Information said, adding that Qualcomm and Guizhou province had invested a combined $570 million in HXT as of August 2018.
The development follows a report from earlier this month, which said the venture's chief executive had been replaced and that its work on future chips had either slowed or stalled.
Qualcomm did not respond to a request for comment outside regular U.S. business hours. HXT could not immediately be reached for comment.
(Reporting by Kanishka Singh in Bengaluru; Editing by Gopakumar Warrier)
Source: OANN
A California man on Wednesday suffered third-degree burns to the front half of his body after he used a lighter to melt a gasoline-filled jug, fire officials said.
The unintended immolation took place in a Target parking lot in Modesto, about 100 miles east of San Francisco. The man, who was not identified, had melted the mouth of the jug to make pouring gasoline into his car easier, his girlfriend told investigators.
The jug exploded into flames, setting the man and another vehicle on fire, The Sacramento Bee reported. Dustin Bruley, a supervisor of the Stanislaus Regional Fire Investigation Unit, told The Bee that the man was burned from his face to his feet and his shoes were melted.
MAN SETS HIMSELF ABLAZE ON PENNSYLVANIA AVENUE, AND NORTH LAWN IS CLEARED
"He ran from the car and several citizens assisted him to the ground and helped put out the fire," Bruley said. A Target employee put out the car fire with a fire extinguisher, Fox 40 reported.
The man was airlifted to UC Davis Medical Center's burn unit in Sacramento. Officials are reviewing surveillance footage.
Source: Fox News National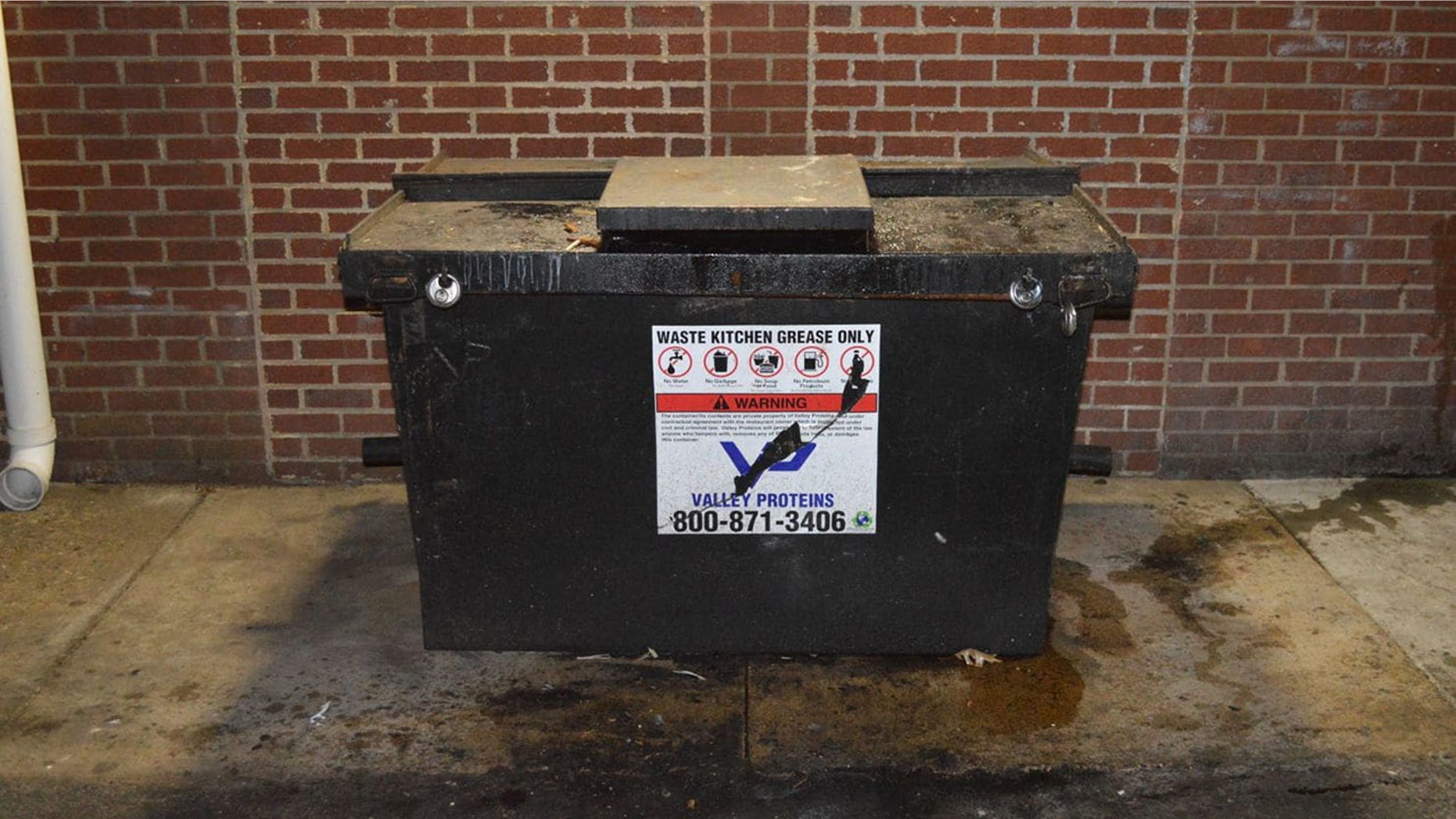 Black market thieves are stealing more than $75 million in old cooking grease each year, according to a new report.
A man was caught earlier this month siphoning about 150 gallons of grease from a dumpster behind a Burger King in northern Virginia, the Washington Post reported.
TEXAS WOMAN GETS 15 YEARS IN JAIL FOR STEALING $1.3M FROM RODEO
Law enforcement officers told The Post that a hike in biodiesel prices is helping to spur the fast food grease thefts.
Rendering companies normally pay restaurants a fee to remove the grease and sell it for things like biofuel or animal feed, The Post reported.
CLICK HERE TO GET THE FOX NEWS APP
Corporate lawyer Charles Gittins said his rendering company lost $5 million in grease thefts in 2015, the last year. "You can make $10,000 in a night," he added.
Source: Fox News National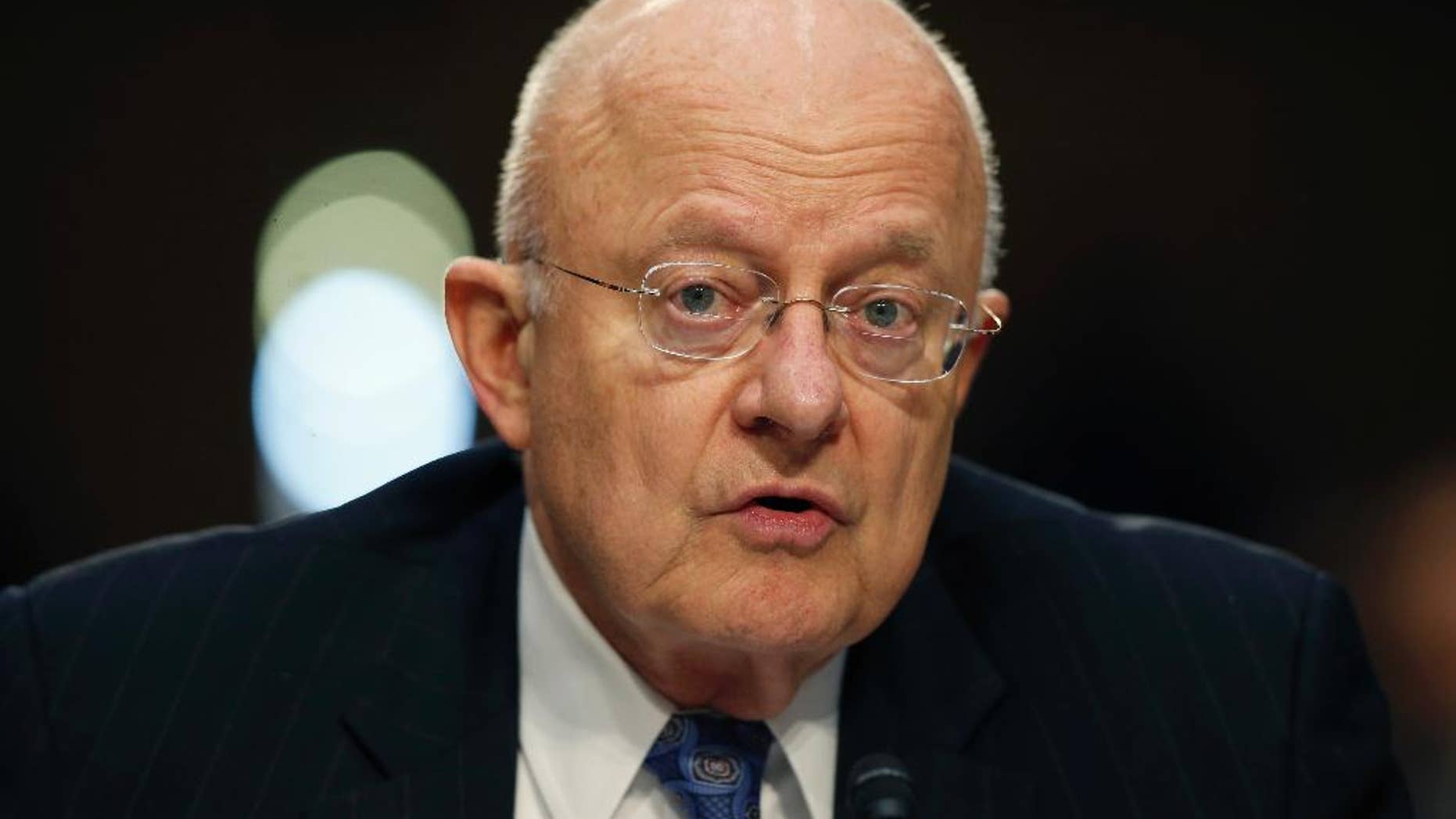 Former Director of National Intelligence James Clapper on Thursday said that there was "passive collusion" between the Trump campaign and Russia despite Special Counsel Robert Mueller's findings that conclude there was no conspiracy.
Clapper began by defending the foundation of the Russia probe, telling CNN anchor Anderson Cooper that there was "good reason" for intelligence agencies and law enforcement "to be concerned about whether or not there was some kind of conspiracy between the Trump campaign and the Russians."
GEORGE CONWAY CALLS TRUMP A CANCER THAT NEEDS TO BE REMOVED IN BLISTERING OP-ED
The top Obama official blasted President Trump for claiming that President Obama "did nothing" to prevent Russia's interference during the 2016 election, saying his former boss "directly confronted Putin" and "asked him to stop the interference."
He claimed that Russia's social media campaign "turned the election in Trump's favor" in targeted states like Wisconsin, Michigan, and Pennsylvania, adding that the Mueller Report "substantiates that."
CLICK HERE TO GET THE FOX NEWS APP
"If there wasn't active collusion proven, then I think what we have here is a case of passive collusion where in some cases, unwittingly, to include candidate Trump himself, who retweeted messages that had been planted by the Russians in social media," the CNN national security analyst told Cooper. "That's a small, but important, example of how members of the campaign were used and manipulated by the Russians."
Source: Fox News Politics
---