Gays for Trump News
Page: 7
FORT WORTH, Texas – A former bookkeeper for the Stockyards Northside Rodeo has been sentenced to prison for stealing $1.3 million from the rodeo over three years.
According to the Tarrant County Criminal District Attorney's Office, D'ann Elizabeth Wagner was given a 15-year sentence after pleading guilty to theft of property over $200,000.
Wagner reportedly used the stolen money to go on vacations, gamble at WinStar Casino, and buy two Harley-Davidson motorcycles.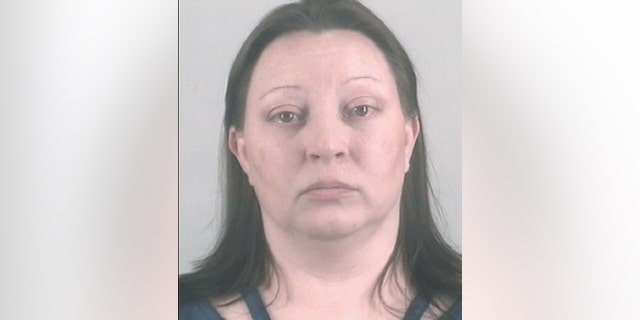 The Stockyards Championship Rodeo is a popular stop for tourists looking for the Texas experience. Tickets are $25 apiece. And for three years, authorities say Wagner was keeping all of the money from online sales for herself.
Tarrant County Assistant DA Brooke Panuthos specializes in embezzlement and fraud cases. She says the theft happened over the course of three years from January 2014 to March 2017.
CLICK HERE TO GET THE FOX NEWS APP
Investigators discovered Wagner had set up a Paypal account on the rodeo's website. But she had linked her own personal informational and used a debit card from Paypal to spend the money on herself.
"She was the exclusive account holder. It had her name, her date of birth and her social security number," Panuthos said. "In order for it to be a first-degree felony, the threshold would be over $200,000. So you can image $1.3 million is six times that minimum threshold amount. So pretty significant."
Click for more from Fox4News.com
Source: Fox News National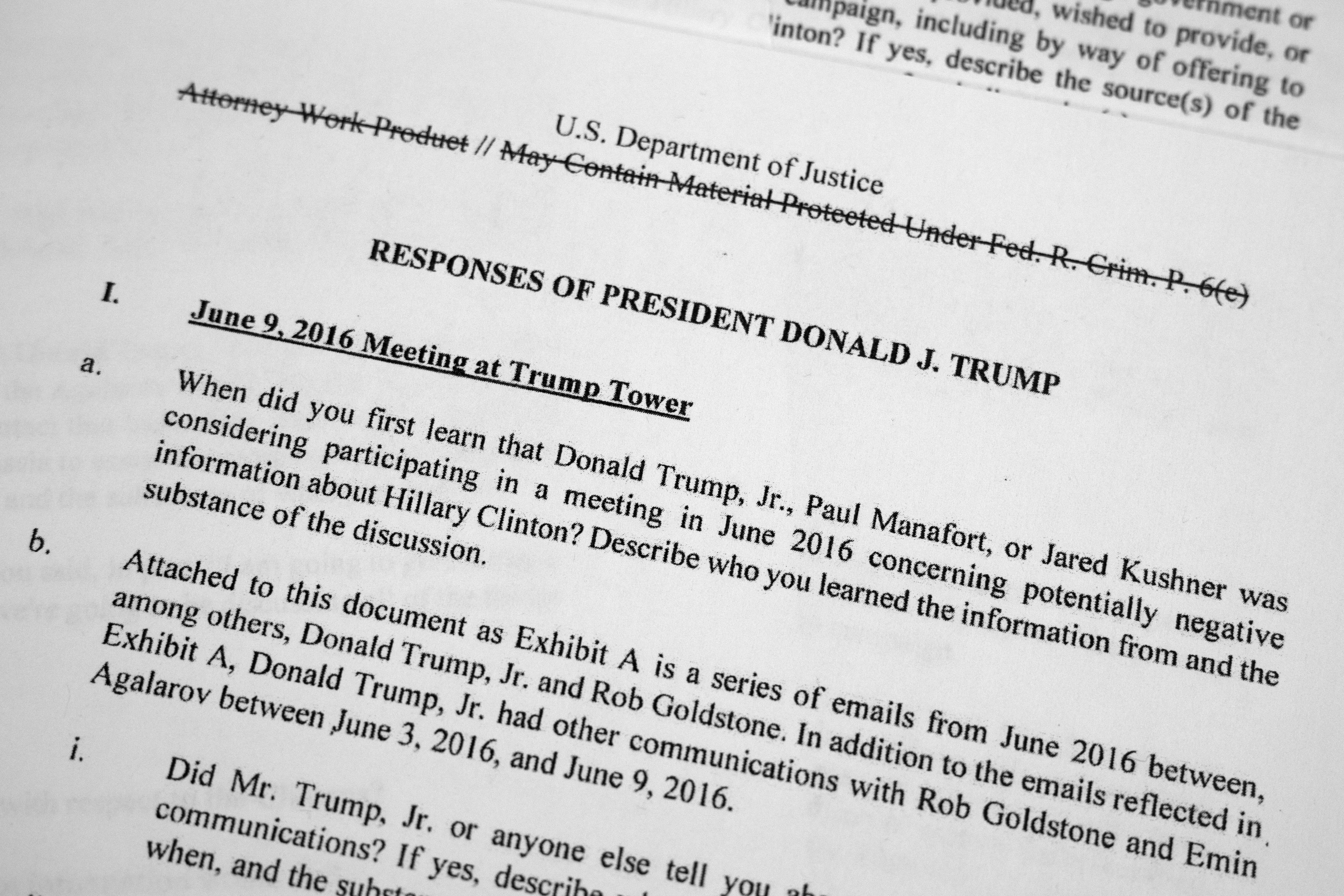 Special Counsel Robert Mueller and President Trump communicated directly at one point during the long-running investigation into Russian election interference, when the president's legal team submitted written testimony in response to Mueller's questions on a variety of topics in November 2018.
And in some cases, Trump and his attorneys brought the sass.
One of Mueller's questions referred to a July 2016 campaign rally, when Trump said, "Russia, if you're listening, I hope you're able to find the 30,000 emails that are missing."
That was a reference to the slew of documents deleted from Secretary of State Hillary Clinton's private email server — one that prompted numerous accusations that Trump was improperly sending a signal to Russian hackers. Mueller's report noted that hours after Trump's remarks, a Russian-led attempt to access some Clinton-linked email accounts was launched, although there was no evidence Trump or his team directed or coordinated with that effort.
"Why did you make that request of Russia, as opposed to any other country, entity or individual?" Mueller's prosecutors asked.
Mueller's report noted that after Trump's statement, future National Security Adviser Flynn contacted operatives in hopes of uncovering the documents, and another GOP consultant started a company to look for the emails.
"I made the statement quoted in Question II (d) in jest and sarcastically, as was apparent to any objective observer," Trump's attorneys shot back. "The context of the statement is evident in the full reading or viewing of the July 27, 2016, press conference, and I refer you to the publicly available transcript and video of that press conference."
Separately, Mueller asked Trump why he previewed a speech in June 2016 by promising to discuss "all of the things that have taken place with the Clintons," and what specifically he'd planned to talk about.
Trump didn't hold back.
"In general, l expected to give a speech referencing the publicly available, negative information about the Clintons, including, for example, Mrs. Clinton's failed policies, the Clintons' use of the State Department to further their interests and the interests of the Clinton Foundation, Mrs. Clinton's improper use of a private server for State Department business, the destruction of 33,000 emails on that server, and Mrs. Clinton's temperamental unsuitability for the office of the president," Trump responded.
WHATEVER HAPPENED TO THE 'BOMBSHELLS' THAT FIZZLED? BUZZFEED'S COHEN TESTIMONY SCOOP, THE GOP PLATFORM SWITCH, ETC?
After discussing other events, Trump concluded his reply: "I continued to speak about Mrs. Clinton's failings throughout the campaign, using the information prepared for inclusion in the speech to which I referred on June 7, 2016."
In all, Mueller's 448-page report included 23 unredacted pages of Mueller's written questions and Trump's written responses. The special counsel's team wrote that it tried to interview the president for more than a year before relenting and permitting the written responses alone.
An introductory note included in the report said the special counsel's office found the responses indicative of "the inadequacy of the written format," especially given the office's inability to ask follow-up questions.
Click here for the full exchange between Mueller's team and Trump.
Citing dozens of answers that Mueller's team considered incomplete, imprecise or not provided because of the president's lack of recollection — for instance, the president gave no response at all to the final set of questions — the special counsel's office again sought an in-person interview with Trump, and he once again declined.
Mueller's team said it considered seeking a subpoena to compel Trump's in-person testimony, but decided the legally aggressive move would only serve to delay the investigation.
Fox News' Brooke Singman and The Associated Press contributed to this report.
Source: Fox News Politics
The Bank of New York Mellon Corp. building at 1 Wall St. is seen in New York's financial district March 11, 2015. REUTERS/Brendan McDermid
April 19, 2019
WASHINGTON (Reuters) – U.S. banking regulators on Thursday proposed a rule that would allow custody banks to exclude deposits with central banks from a stringent capital requirement.
The relief, prescribed by a bank deregulation bill passed by Congress in May, would apply to Bank of New York Mellon, Northern Trust and State Street, as firms "predominantly engaged in custody, safekeeping, and asset servicing activities."
When finalized, the rule would allow those banks to exclude such central bank deposits from the supplementary leverage ratio, which directs each bank to hold more capital against its assets.
(Reporting by Pete Schroeder; Editing by Paul Simao)
Source: OANN
The flag of Puerto Rico flies outside the Capitol building in San Juan, Puerto Rico May 4, 2017. REUTERS/ Alvin Baez
April 19, 2019
SAN JUAN (Reuters) – A judge on Thursday ordered banks to comply with a request from Puerto Rico's federally created financial oversight board to disclose customer information related to certain debt issued by the bankrupt U.S. commonwealth.
The ruling boosts a potential effort by the board to recover billions of dollars in payments made to bondholders should a federal court hearing Puerto Rico's bankruptcy cases choose to invalidate disputed debt issued by the government and its agencies.
U.S. Magistrate Judge Judith Gail Dein's order said "good cause exists" to grant the board's motion, which seeks to compel banks to submit bondholder names and addresses along with Puerto Rico debt payments the bondholders received between 2013 and 2017.
The Bank of New York Mellon, Bank of America Corp, JP Morgan Chase Bank, and U.S. Bank objected to the board's request last week, citing concerns over disclosing confidential customer information, as well as the cost and ability to produce a large amount of information by the April 19 deadline set by the board.
The judge ordered the banks and the board to submit a proposed confidentiality agreement by April 23 and set rolling deadlines of April 25, April 30 and May 8 for the banks to submit bondholder information. She rejected requests by the banks to be reimbursed for their costs and for indemnity for claims that could result from compliance with the order.
It was unclear whether the banks will appeal. Attorneys for the banks either declined to comment or could not immediately be reached.
The quest for bondholder information is related to an attempt by the board and some creditor groups in the bankruptcy to have the federal court void more than $6 billion of defaulted general obligation (GO) bonds sold in 2012 and 2014, as well as debt issued by Puerto Rico's Public Buildings Authority and bonds sold for the island's Employees Retirement System.
The board filed bankruptcy for the island in May 2017 to restructure about $120 billion of debt and pension obligations. But it did not seek to void the GO bonds on the basis they were issued in violation of debt limits in the Puerto Rico Constitution until January 2019, just months before the statute of limitations on bringing such actions runs out in early May.
U.S. District Court Judge Laura Taylor Swain is scheduled to take up the board's motion to extend that deadline at an April 24 hearing.
(Reporting By Luis Valentin Ortiz in San Juan and Karen Pierog in Chicago; Editing by Matthew Lewis)
Source: OANN
The corner stone on the Federal Reserve Bank of New York in the financial district in New York City, U.S., March 4, 2019. REUTERS/Brendan McDermid
April 19, 2019
By Luc Cohen and Corina Pons
CARACAS (Reuters) – U.S. sanctions on Venezuela have led the New York Federal Reserve to crack down on Puerto Rico's $50 billion offshore banking industry, according to four sources and a document seen by Reuters.
The development will prevent the island's offshore banks, several of which are owned by citizens of crisis-stricken Venezuela, from opening accounts with the Fed that give them direct access to the U.S. financial system.
Offshore banks in Puerto Rico are able to open accounts with the Fed since the island is a U.S. territory. That gives them a competitive advantage over other offshore banking jurisdictions like the British Virgin Islands, which have to access the U.S. financial system through expensive third-party correspondent banks.
But in a previously unreported Feb. 27 letter, the New York Fed said it had halted approval of new accounts for Puerto Rican offshore banks and other financial institutions "in light of recent events, including the expansion of U.S. economic sanctions relating to Venezuela."
It plans stricter requirements for the opening of such accounts in the future, it said.
It did not give further details on why it was taking that step. But the move follows two Puerto Rican offshore banks that have accounts open with the New York Fed being mentioned in federal investigations into money laundering and sanctions evasion related to Venezuela.
"The Fed worries about its reputational exposure, just like anybody else does," said David Murray, a vice president at the Washington-based Financial Integrity Network and a former Treasury Department official.
A spokeswoman for the New York Fed did not respond to requests for comment.
The decision will only affect Puerto Rican banks that had pending applications with the Fed and will not affect the 17 of Puerto Rico's 80 offshore banks that the Fed's website shows already have Fedwire accounts. Reuters was unable to determine how many banks were awaiting responses on their applications to open accounts.
The move to suspend account approvals shows how U.S. sanctions on Venezuela, which are meant to force socialist President Nicolas Maduro from office amid a political crisis and an economic meltdown, are having a ripple effect in other parts of the global financial system.
It could deal a blow to Puerto Rico, which has been using the offshore sector as an economic development strategy as it struggles with a crushing debt load and the impact of natural disasters such as 2017's Hurricane Maria.
The island has for years nurtured its offshore banking sector by offering tax incentives to bank owners and promoting direct access to the U.S. financial system through the Fed rather than correspondent banks, which charge for their services and can end the relationship at a moment's notice.
Offshore banking lets individuals and companies deposit money outside their countries of residence in order to legally lower tax bills, but criminal investigations and multilateral organizations have alleged it is also used for tax evasion and money laundering.
The notice also applies to U.S. Virgin Islands offshore banks. Both territories fall under the jurisdiction of the Fed's New York branch.
'WE SHARE IT ALL'
George Joyner, the commissioner of Puerto Rico's banking regulator, declined to say how many of the territory's offshore banks had applications pending with the Fed. He said the island regulator used the same standards as federal authorities including the Fed to supervise financial institutions, and that anti-money laundering was a "high focus."
"Our office fully shares everything that we find in our examinations, and we share it with all the federal agencies," Joyner said in a telephone interview.
He said "a number" of Puerto Rican offshore banks had been created with Venezuelan capital, without elaborating.
The Virgin Islands' director of banking and insurance did not respond to requests for comment.
Sixteen of Puerto Rico's 80 offshore banking and financial services firms are owned by Venezuelan individuals or companies, according to a Reuters review of their websites, corporate registry records, and directors' LinkedIn pages and personal websites.
Several marketed directly to Venezuelan clients, or had past deals with the Venezuelan government, while twelve of the sixteen had Fedwire accounts, according to the Federal Reserve's website.
Fedwire, a funds transfer system controlled by the Fed, allows banks, businesses and government agencies to send and receive payments in real time.
VENEZUELA CONNECTIONS
In recent years, U.S. prosecutors have examined the role Puerto Rico's offshore banks have played in efforts to launder Venezuelan funds through the United States. It was not clear if the two cases in question contributed to the New York Fed's decision to halt the opening of new accounts, but one source at a Puerto Rican bank and industry consultant David Nissman said they were likely an important factor. Joyner said they "certainly didn't help."
Federal prosecutors in a sprawling corruption probe unsealed in July of 2018 charged Uruguayan national Marcelo Gutierrez with allegedly conspiring to launder funds embezzled from Venezuelan state oil company PDVSA through a "bank in Puerto Rico" that he owned, according to criminal investigation filings in Florida federal court.
The prosecutors' complaint does not identify the bank and says the transaction never took place.
Gutierrez's LinkedIn profile lists him as a director at Vestin Bank International, which Puerto Rico banking regulator records show received a license to operate as an offshore operation on the island in 2015.
Vestin has since been acquired by Asia-focused Standard International Bank and Gutierrez has not been a shareholder since August of 2018, Standard said in a statement, adding that it had no links to Vestin's prior business, no ties to Venezuela and no plans to enter the Venezuelan market.
Bruce Udolf, a Florida-based defense attorney for Gutierrez, said, "We expect to respond with a vigorous defense to those charges. We are hopeful that he will be vindicated at trial."
In February, the FBI raided Puerto Rican offshore bank Banco San Juan International (BSJI) as part of a probe of money laundering and evasion of Venezuela-related sanctions, special agent Douglas Leff told reporters at the time. A spokesman for the FBI San Juan field office declined to provide further details.
In 2016, BSJI reached a $300 million credit agreement with PDVSA, according to PDVSA's financial statements from that year.
BSJI also has an account with the Fed, according to Fed records.
In a statement, BSJI said it had complied with all U.S. sanctions and was cooperating with the FBI investigation.
The source at the bank in Puerto Rico, along with Joyner and Nissman, said most of the island's offshore banks applied strict scrutiny on customers, and that the decision would punish an entire sector for the actions of a few bad actors.
"It just shuts your businesses down, and what did they do?" said Nissman, a former U.S. attorney for the U.S. Virgin Islands who drafted the territory's offshore banking law, and now a Puerto Rico-based consultant. He said the Fed should evaluate applications on a "case-by-case basis."
(Reporting by Luc Cohen and Corina Pons, Editing by Brian Ellsworth and Rosalba O'Brien)
Source: OANN
The logo of Nissan is seen on a car during the Prague Autoshow in Prague, Czech Republic, April 13, 2019. REUTERS/David W Cerny
April 19, 2019
(Reuters) – Nissan Motor Co Ltd will cut global production by about 15 percent for the current fiscal year ending March 2020, as it shifts away from the aggressive expansion campaign promoted by former Chairman Carlos Ghosn, the Nikkei newspaper reported on Friday.
That would be the steepest production cut in more than a decade by the Japanese automaker, as it battles weak sales in overseas markets including the United States where it plans to scale back sales operations, the Nikkei reported.
Nissan aims to produce about 4.6 million units in fiscal 2019, the Nikkei said, citing plans being communicated to the automaker's suppliers. The move is likely to impact earnings and could cast a pall over Nissan's alliance with French automaker Renault SA, the Nikkei reported, without elaborating.
Nissan said in an emailed statement that the report was not based on its announcement and the company would not comment on speculation.
Earlier this year, Nissan, which has been battling falling sales, lowered its operating profit forecast for the current fiscal year to 450 billion yen ($4 billion), 22 percent lower than a year earlier. It would be Nissan's lowest profit since 2013.
Nissan was not immediately available for comment when contacted by Reuters.
Shares in Nissan, mired in a financial misconduct scandal involving Ghosn and the company itself, were trading down 1.2 percent early on Friday, versus a 0.6 percent rise in the broader market.
(Reporting by Rama Venkat in BENGALURU and Maki Shiraki in TOKYO; Writing by Miyoung Kim; Editing by Shri Navaratnam and Christopher Cushing)
Source: OANN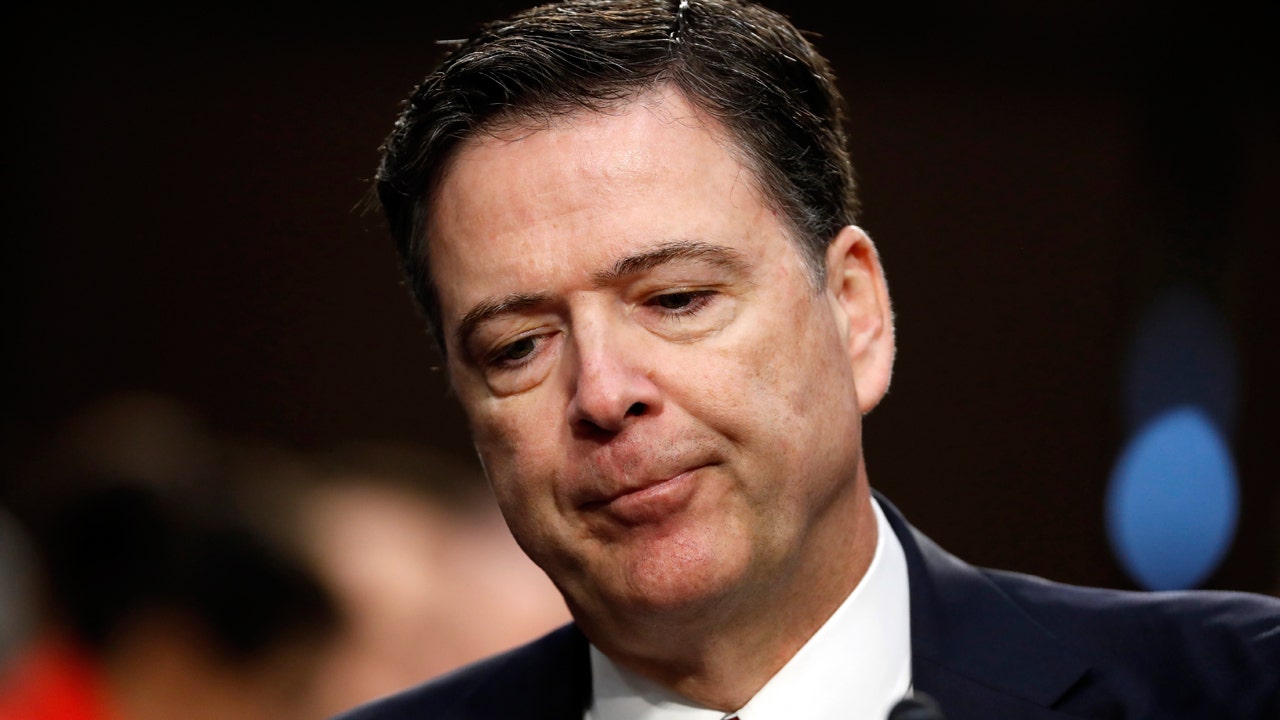 Former FBI Director James Comey had "so many answers" on Thursday following the release of Special Counsel Robert Mueller's report, after he initially tweeted that he had "so many questions."
Comey claimed to have answers after the Justice Department publicly released a redacted version of Mueller's report regarding his investigation into the Trump campaign and possible collusion with Russia. It marked the dramatic end of a lengthy and contentious investigation but also rang in a new round of partisan fighting.
Alongside having "so many answers," Comey tweeted a photo of branches scattered across the ground.
He tweeted what appeared to be the first half of this thought on March 24, when Attorney General William Barr released a four-page letter detailing what he called the "principal conclusions" of the investigation.
CLICK HERE TO GET THE FOX NEWS APP
That tweet included Comey standing in a forest, looking up while surrounded by tall trees.
Mueller's 448-page report found the campaign did not collude with Russia, but there was no clear verdict on whether Trump obstructed justice.
Trump tweeted throughout the day on Thursday about the report, continually arguing that there was "no collusion" and "no obstruction" of justice. By late afternoon, he was headed to his Mar-a-Lago club in Florida with first lady Melania.
The Associated Press contributed to this report.
Source: Fox News Politics
The death two years ago of James W. McCord, one of President Richard Nixon's men arrested at the Watergate complex in 1972, was kept entirely out of the press, according to the website Kennedys and King.
McCord died June 15, 2017, but his family wanted to keep it quiet. Filmmaker Shane O'Sullivan first published news of McCord's death in his book, "Dirty Tricks: Nixon, Watergate, and the CIA," a history of the Watergate investigation released in November 2018.
The Washington Post said McCord died of pancreatic cancer in Douglassville, Pennsylvania. He was 93.
McCord served in the CIA for 19 years before being privately employed as head of security for the Committee to Reelect the President (CREEP).
McCord, along with four other burglars, were arrested June 17, 1972 during a break-in at the Democratic National Committee headquarters in the Watergate office complex in Washington, D.C. They were caught wiretapping phones and stealing documents.
Nixon took steps to cover up the crime but was re-elected later that year in a landslide victory. His role was revealed two years later, leading to his resignation, the first of a U.S. president.
McCord was convicted of conspiracy, burglary, and bugging the Democratic Party's Watergate headquarters.
After 16 days of trial spanning 60 witnesses and more than 100 pieces of evidence, the jury found them guilty of all charges against them in just under 90 minutes.
Source: NewsMax America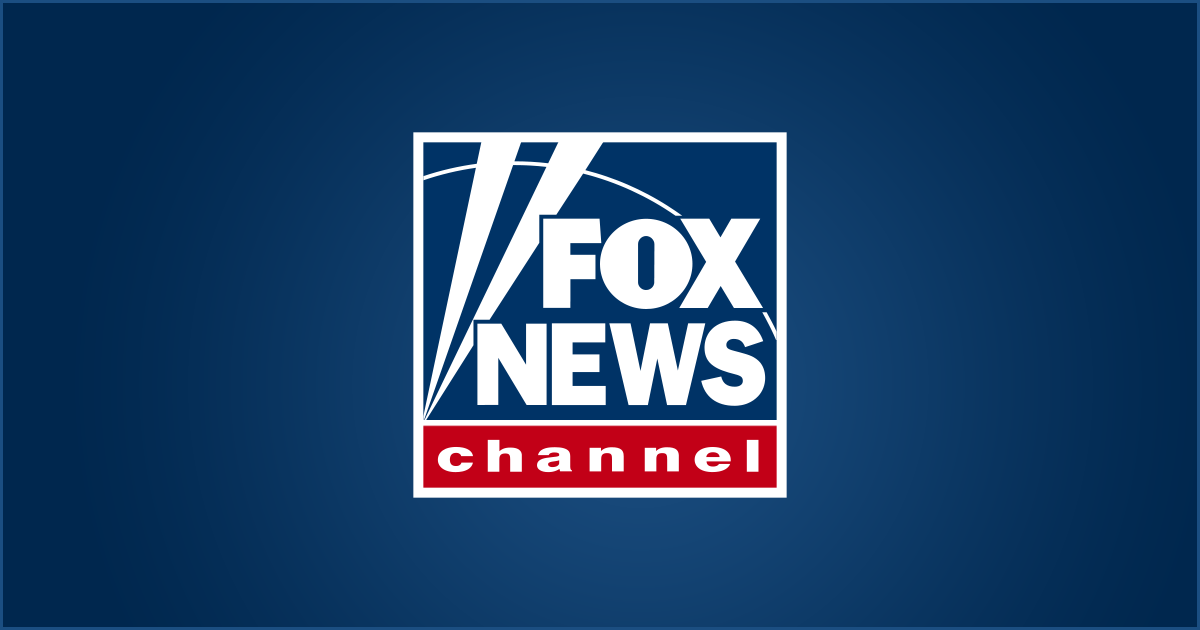 CHICAGO – Chicago police say a 64-year-old man with a concealed carry license and a man recently released from prison fatally shot each other in what is believed to be an attempted robbery.
Police spokeswoman Officer Michelle Tannehill says Mark Miller was outside a property he owns on the city's South Side when the 33-year-old former inmate pulled a handgun and attempted to rob him on Thursday morning. Miller then pulled out his own handgun.
Tannehill says the gunman shot Miller in the abdomen, and Miller returned fire. She says both men were found dead at the scene, along with two firearms.
Authorities have not yet identified the gunman. Autopsies for both men are scheduled for Friday.
___
Information from: Chicago Tribune, http://www.chicagotribune.com
Source: Fox News National
Hackers from Russia were able to gain access to at least one county's election computer network in Florida ahead of the 2016 election, it was revealed Thursday.
As the Miami Herald pointed out, special counsel Robert Mueller's report on Russian interference in the election included a portion about how hackers from the GRU, the foreign military intelligence agency in Russia, used a spear phishing email to get into one county. The report did not name which county, and the FBI would not reveal the name of the county when the Florida Department of State asked about it.
"We understand the FBI believes that this operation enabled the GRU to gain access to the network of at least one Florida county government," the Mueller report reads. Mueller's team of prosecutors and FBI agents "did not independently verify that belief."
Florida's Department of State told the Herald in a statement it is confident in its assessment the 2016 election was not compromised.
"The Department maintains that the 2016 elections in Florida were not hacked," spokesperson Sarah Revell said. "The Florida Voter Registration System was and remains secure, and official results or vote tallies were not changed."
The Mueller report was released Thursday, with many redacted parts to hide classified and privileged information. President Donald Trump was exonerated from conspiring with the Russians to win the 2016 election, but the report outlined several instances where Russia meddled in it.
Source: NewsMax Politics
---