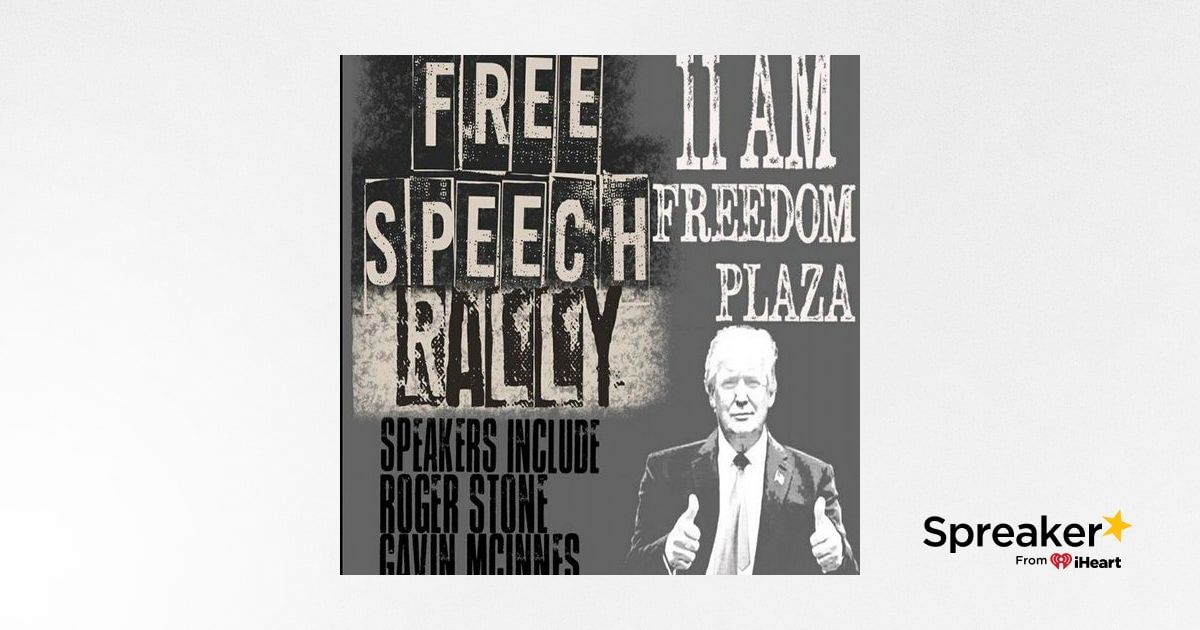 To be honest, many great words have been spoken about our Independence Day. It would be a sin to not reuse such words. Today I will borrow these words of the past by great patriots, including one local man our previous Sherriff BJ Barnes.
Fourth of July speeches, as John Adams predicted in 1776, tent to be "with pomp and parade, with shows, games, sports, guns, bells, bonfires and illuminations from one end of this continent to the other."
On the 4th of July President Donald Trump … See More will deliver such a presidential address during the "Salute to America" celebration at the Lincoln Memorial on the National Mall, I hope the world listens.
Just 2 days later a number of brave men and women will face the hate of domestic terror groups such as Antifa in order to Demand Free Speech, I will be one of those individuals.
We do this because we believe in the Liberty granted to us by brave men who came before us.
Liberty does not consist, my fellow-citizens, in mere general declarations of the rights of man. It consists in the translation of those declarations into definite action.
Have you ever read the Declaration of Independence or attended with close comprehension to the real character of it when you have heard it read?
If you have, you will know that it is not a Fourth of July oration. The Declaration of Independence was a document preliminary to war. Those were grim days, the days of 1776. Those gentlemen did not attach their names to the Declaration of Independence expecting a holiday on the next day, and that 4th of July was not itself a holiday. They attached their signatures to that significant document knowing that if they failed it was certain that every one of them would hang for the failure. They were committing treason against England in the interest of the liberty of 3,000,000 people in America.
All the rest of the world was against them and gave cynical smiles at their audacious undertaking. Do you think that if they could see this great Nation now they would regret anything that they then did to draw the gaze of a hostile world upon them?
The most patriotic man, ladies and gentlemen, is sometimes the man who goes in the direction that he thinks right even when he sees half the world against him. It is the dictate of patriotism to sacrifice yourself if you think that that is the path of honor and of duty.
First President to go into North Korea. Yet some say it means nothing.
First President to bring China back in line by making them pay tariffs and bringing billions back to America, but some say it is not enough, he is putting us in danger.
Having meaningful talks with both our friends and our enemies making it clear he is putting his country before theirs, as it should be.
The best economy in the world, yet some give him no credit.
Best job growth for everyone, black, brown and white, yet some call him a racist.
Some have tried to bring false witness against him and when proven wrong, refuse to believe it.
Every idea must be started by somebody, and it is a lonely thing to start anything. Yet if it is in you, you must start it if you have a man's blood in you and if you love the country that you profess to be working for.
Do not blame others if they do not agree with you. Do not die with bitterness in your heart because you did not convince the rest of the world, but die happy because you believe that you tried to serve your country by not selling your soul.
The task to which we have constantly to readdress ourselves is the task of proving that we are worthy of the men who drew this great declaration and know what they would have done in our circumstances. Patriotism consists in some very practical things—practical in that they belong to the life of every day, that they wear no extraordinary distinction about them, that they are connected with commonplace duty. The way to be patriotic in America is not only to love America but to love the duty that lies nearest to our hand and know that in performing it we are serving our country.
I'm proud to be an American and proud of my flag and my country. Which one are you, some or other. The world is becoming more complicated every day, my fellow-citizens. No man ought to be foolish enough to think that he understands it all. And, therefore, I am glad that there are some simple things in the world.
Before the coming 4th celebration, stage your own revolution.
Call your local board of elections and if you are a Democrat, change to a Republican or independent.
You can still, vote for whoever YOU want and should.
Your change may send the message these Antifa, Domestic Terrorist, Socialist-leaning groups.
Not in my America!
It's simple to do and will be like dumping your own bale of tea into the Boston Harbor.
I leave you with this. God Bless America.
DemandFreeSpeech.org
---