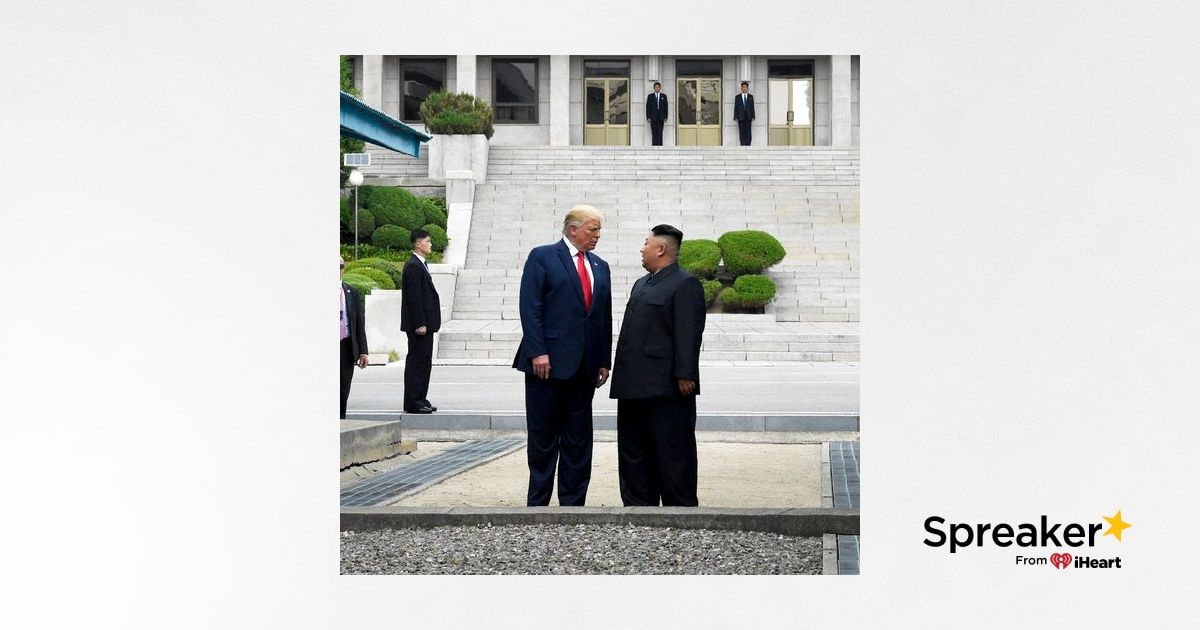 With Peace In North Korea And China Trade Deals, Don't You Think It's Time Trump Got A Nobel Peace Prize?
Fox News Exclusive: Trump tells Tucker Carlson he's optimistic about trade deal with China, slams Big Tech bias
President Trump expressed optimism about a possible trade deal between his administration and Chinese President Xi Jinping,during an interview with Tucker Carlson set to air Monday night on Fox News. Trump had met with Xi during the G20 summit in Osaka and … See More described the meeting as "excellent" before saying the two countries were "back on track." "We had a very good meeting," thepresident said. "He wants to make a deal. I want to make a deal. Very big deal, probably, I guess you'd say the largest deal ever made of any kind, not only trade."
Trump sat down with Carlson during the president's trip, which included stops in Osaka, Japan, for the G20 summit, and a first-of-its kind visit by a U.S. president to North Korea, meeting with dictator Kim Jong Un at the Demilitarized Zone (DMZ), which Carlson witnessed. During the interview, the president also ripped alleged biases from Big Tech, which includes Facebook, Google and Twitter, saying, " They were totally against me. I won … They fought me very hard. I mean, I heard that and they're fighting me hard right now."
TUNE IN: Don't miss Tucker Carlson's exclusive interview with President Trump tonight on "Tucker Carlson Tonight" at 8 p.m. ET
Trump and Kim agree to revive talks on nuke problem in historic visit, but what's next?
President Trump made history this weekend by becoming first sitting U.S. president to set foot in North Korea when he took 20 steps into the Hermit Kingdom. The event in the Demilitarized Zone also included a roughly 50-minute meeting behind closed doors, the first face-to-face sit-down between the two since their failed summit in Hanoi in February. The two leaders have agreed to revive talks on North Korea's nuclear program, with Trump saying "speed is not the object" and "we're looking to get it right."
The president's critics, especially Democrats looking to run against him in 2020, are skeptical and have called the latest meeting between Trump and Kim another elaborate photo-op and accused the president of "coddling" dictators. Other critics have wondered whether Trump will ever reach an actual deal with Kim, noting that nothing of substance was achieved in their previous two meetings. Still, Harry J. Kazianis, director of Korean Studies at the Center for the National Interest,wonders whether Trump's unconventional diplomatic approach to North Korea is worthy of a Nobel Prize. Stay tuned.
Kudlow: No 'amnesty' for Huawei
White House economic adviser Larry Kudlow on Sunday tamped down expectations of a quick resolution of the U.S.-China trade dispute, adding that President Trump's decision to let Chinese telecom giant Huawei buy some additional U.S. products is "not a general amnesty." Trump announced Saturday that U.S. suppliers will be allowed to sell components to Chinese telecom giant Huawei following talks with Chinese President Xi Jinping. In an interview on "Fox News Sunday," Kudlow said Trump's move does not mean the administration no longer regards Huawei as a surveillance agency of the Chinese Communist Party. Still, U.S. stock futures jumped ahead of Monday's open as investors reacted to the progress between the U.S. and China at the G20 Summit.
Fox News Exclusive: Friends of Utah student say suspected killer was 'hunting for women'
In a Fox News exclusive interview, friends of the University of Utah student Mackenzie Lueck said Sunday they believe the suspect arrested in her disappearance and murder was "hunting for women." Lueck, 23, disappeared after police said she met with the suspectidentified as 31-year-old Ayoola Ajayi, who was arrested and charged with aggravated murder Friday. The student met with Ajayi around 3 a.m. on June 17 near a park in Salt Lake City after she had been dropped off by a Lyft driver, according to police. "There's a lot of people that say she deserved this because she put herself in this situation and we don't officially know that," Kennedy Stoner, a sorority sister and friend of Lueck's, told Fox News in an exclusive interview on Sunday. Follow the latest developments on this story on FoxNews.com.
Many 2020 Dems on the chopping block
The Democratic Party's crowded field of 2020 presidential candidates could quickly shrink as more than half of the contenders are in real danger of failing to meet tougher requirements to participate in the fall round of debates. Short on support and money and bound by tough party rules, once soaring politicians may soon be seen as also-rans. They include: Julian Castro, the former Secretary of Housing and Urban Development under President Obama who is trying to capitalize on his strong debate performance last week; Sen. Kirsten Gillibrand of New York, one of her party's most outspoken feminists; and Sen. Cory Booker, who first rose to stardom as the energetic mayor of Newark, N.J. Of the 20 candidates who qualified for the first round of debates in June and July, just six right now are sure to appear in the September-October round, when the Democratic National Committee requires participants to hit 2 percent in multiple polls and 130,000 individual donors. – Associated Press
TODAY'S MUST-READS
Sanders hits back at AOC after Ivanka Trump dig.
Kentucky farmers say federally-protected vultures are terrorizing livestock: report.
UFC president confirms talks to promote Justin Bieber, Tom Cruise match.
MINDING YOUR BUSINESS
At G20 summit in Japan, these were the five biggest moments you missed.
Billionaire Bernie Marcus to donate majority of fortune, support Trump for re-election.
'Avengers: Endgame' narrows gapto break highest-grossing film record following re-release.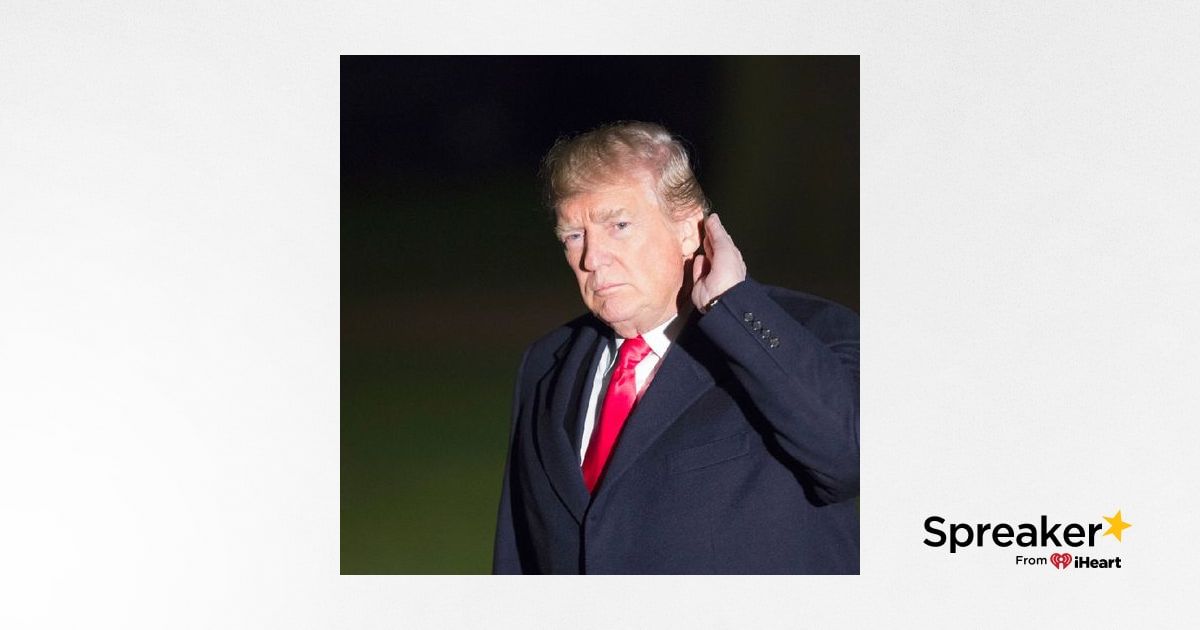 TRUMP tells George Stephanopoulos "there isn't anything wrong with listening" to foreign info about rivals, what do you think?
Trump says he 'would want to hear' info on 2020 rivals from foreign governments – and outrage follows
Democrats are outraged after President Trump said in an interview Wednesday that he would be willing to listen to foreign governments if they approached him with information on a political rival. "I think I'd want to hear it. … I … See More think you might want to listen. There isn't anything wrong with listening," he said in an interview with ABC News' George Stephanopoulos. Trump added he would not necessarily contact the FBI if such an approach was made, fueling Democrats' ire. Sen. Kirsten Gillibrand, D-N.Y., a 2020 candidate for president, tweeted, "It's time for Congress to begin impeachment hearings."
Still, Trump supporters point out that Democrats may be hypocrites on this issue, as they failed to condemn fellow Democrats, including representatives of Hillary Clinton's campaign and the Democratic National Committee (DNC), for funding the creation of the infamous and discredited anti-Trump "Steele dossier" by former British spy Christopher Steele. Fox News' Sean Hannity called the Trump-Stephanopoulos interview a "nonstory" and a "genius setup"by Trump for his foes in the "media mob." The interview was released hours after House Judiciary Committee Democrats announced that former White House Communications Director Hope Hicks has agreed to testify before the panel next week on Special Counsel Robert Mueller's report.
Brother of 'Shark Tank' star Barbara Corcoran found dead in Dominican Republic hotel room
The intrigue surrounding vacation spots in the Dominican Republic deepened Wednesday with the news that Jonathan Corcoran, a retired New Jersey businessman and brother of ABC "Shark Tank" judge Barbara Corcoran, was found dead in a hotel room there in April. Jonathan Corcoran's death was first reported by the gossip site TMZ and confirmed to Fox News by Emily Burke, Barbara Corcoran's assistant. The revelation comes as the popular Caribbean vacation spot is making worldwide headlines with a recent rash of suspicious deaths of U.S. tourists plus the shooting of retired Boston Red Sox slugger David Ortiz. It was unclear where Corcoran stayed at the time of his death. TMZ said no one knows exactly what led to his death, though Barbara Corcoran told the outlet that she was told he had a heart attack.
Six suspects, including alleged gunman, in custody in David Ortiz shooting
Six suspects have been detained in the shooting of former Boston Red Sox star David Ortiz, including the alleged gunman, authorities in the Dominican Republic said Wednesday. Four other suspects were being pursued in the shooting, which witnesses said was carried out by two men on a motorcycle and two other groups of people in cars, the country's chief prosecutor, Jean Alain Rodríguez, told a news conference. Authorities identified the alleged shooter as Rolfy Ferreyra, aka Sandy. Police Maj. Gen. Ney Aldrin Bautista Almonte said the coordinator of the attack also was among the suspects in custody. He claimed the man was offered 400,000 Dominican pesos, or about $7,800, to carry out the shooting Sunday evening at a popular Santo Domingo bar.
Two oil tankers damaged in suspected attack in the Gulf of Oman, crew evacuated
Two oil tankers were damaged in a suspected attack off the Gulf of Oman early Thursday, according to multiple reports. The U.S. Navy's Bahrain-based Fifth Fleet told Reuters it was assisting two tankers in the Gulf of Oman after receiving two distress calls. "We are aware of the reported attack on tankers in the Gulf of Oman. U.S. Naval Forces in the region received two separate distress calls at 6:12 a.m. local time and a second one at 7:00 a.m.," Joshua Frey of the Fifth Fleet said. The Fleet did not blame anyone for the attack..
Tonight: Fox News town hall with 2020 Dem Julian Castro
Fox News is scheduled to host 2020 Democratic presidential candidate Julian Castro, former Housing and Urban Development secretary, for a town hall at 6:30 p.m. ET Thursday. "Special Report" host Bret Baier and "The Story" host Martha MacCallum will moderate the one-hour event live from Phoenix.
Baier and MacCallum recently moderated similar events with 2020 hopefuls Sen. Bernie Sanders, Sen. Amy Klobuchar and potential candidate Howard Schultz. Their Fox News colleague Chris Wallace moderated a town hall with South Bend, Ind., Mayor Pete Buttigieg, who's also in the running for the Democratic presidential nomination. Tune in to Fox News tonight at 6:30 p.m. ET.
52 years in the making: St. Louis Blues win their first-ever Stanley Cup championship
The St. Louis Blues beat the Boston Bruins 4-1 in Wednesday night's deciding game for the Stanley Cup, to win their firstchampionship. The victory was 52 years in the making. Ryan O'Reilly scored for the fourth straight game and rookie Jordan Binnington stopped 32 shots in Game 7 of the Stanley Cup Final. Alex Pietrangelo added a goal and an assist and Brayden Schenn and Zach Sanford also scored for St. Louis. The Blues' championship run is remarkable because it was so unthinkable just five months ago. The team woke up on New Year's Day with the worst record in the league but then won 30 of their final 49 regular-season games and soared through the playoffs to reach the final for the first time since 1970.
TODAY'S MUST-READS
12 white men sue San Francisco PD for racial, gender bias in promotions.
Nation's first black priest, an ex-slave, may be on his way to sainthood.
'X-Men' director Bryan Singer to pay $150G to settle sex assault claim: report.
MINDING YOUR BUSINESS
General Motors to put $150M toward Michigan plant to ramp up production, company says.
This is how Americans spend their money based on their education level.
Top five vacation spots targetedby online booking scams: report.
Follow @PeterBoykin on Social Media
Twitter: Banned
Facebook: https://www.facebook.com/Gays4Trump
Instagram: https://www.instagram.com/peterboykin/
Youtube: https://www.youtube.com/c/PeterBoykin
Reddit: https://www.reddit.com/user/peterboykin
Telegram: https://t.me/PeterBoykin
https://t.me/RealPeterBoykin
Parler: https://parler.com/profile/peterboykin/posts
PolitiChatter: https://politichatter.com/PeterBoykin
Gab: https://gab.com/peterboykin
Discord: https://discordapp.com/invite/pyuPqU9
Periscope: Banned
Support Peter Boykin's Activism by Donating
Patreon: https://www.patreon.com/peterboykin
PayPal: https://www.paypal.me/magafirstnews
Cash App: https://cash.me/app/CJBHWPS
Cash ID: $peterboykin1
Listen to #MagaOneRadio
Join the #MagaNetwork
Read the Latest #MagaFirstNews
https://gaysfortrump.org/
https://magafirstnews.com/
https://magaone.com/
https://us1anews.com/
Support Donald Trump
https://votefordjtrump.com/
http://trumploveswinning.com/
https://marchfortrump.net/
https://gaysfortrump.org/
Join Our Groups on Facebook:
MarchForTrump
https://www.facebook.com/groups/MarchForTrump2020/
https://www.facebook.com/groups/MarchForTrump/
MagaOneRadio
https://www.facebook.com/groups/MAGAOneRadio/
https://www.facebook.com/groups/MagaOneRadioNet/
https://www.facebook.com/groups/MAGARadio/
https://www.facebook.com/groups/MagaFirstRadio/
https://www.facebook.com/groups/MAGA1Radio/
https://www.facebook.com/groups/MagaFirst/
TheMagaNetwork
https://www.facebook.com/groups/theMagaNetwork/
GaysForTrump
https://www.facebook.com/groups/gaysfortrump/
https://www.facebook.com/groups/TheGayRight/
https://www.facebook.com/groups/LGBTexit/
https://www.facebook.com/groups/gaysfortrumporg/
https://www.facebook.com/groups/DeplorableGays/
https://www.facebook.com/groups/GaysForTrumpParty/
Americans With Trump
https://www.facebook.com/groups/AmericansWithTrump/
North Carolina MAGA Network
https://www.facebook.com/groups/northcarolinamaganetwork/
NC Trump Club
https://www.facebook.com/groups/NCTRUMPCLUB/
Exit Extremism
https://www.facebook.com/groups/EXITEXTREMISM/
Vote For DJ Trump
https://www.facebook.com/groups/VoteForDJTrump/
Trump Loves Winning
https://www.facebook.com/groups/TrumpLovesWinning/
Straights For Trump
https://www.facebook.com/groups/StraightsForTrump/
US1ANews
https://www.facebook.com/groups/US1ANews/
https://www.facebook.com/groups/US1ANewsGroup/
MyNCGOP
https://www.facebook.com/groups/MyNCGOP/
Grab them by the P***Y
https://www.facebook.com/groups/GrabThemByTheP/
Join Our Pages on Facebook:
https://www.facebook.com/TheMAGANetwork/
https://www.facebook.com/MAGAFIRSTNEWS/
https://www.facebook.com/pg/MagaOneRadio-778327912537976/
https://www.facebook.com/North-Carolina-MAGA-Network-307617209916978/
https://www.facebook.com/GaysForTrumpOrg/
https://www.facebook.com/LGBTExit-2340621102644466/
https://www.facebook.com/Take-Back-Pride-American-Pride-Rally-386980035391880/
https://www.facebook.com/PeterBoykinMAGA/
https://www.facebook.com/MarchForTrumpUSA/
https://www.facebook.com/VoteForDJTrump/
https://www.facebook.com/US1ANews1/
https://www.facebook.com/MYNCGOP/
https://www.facebook.com/trumploveswinning/
Contact Email:
Peter.Boykin@TheMagaNetwork.com
PeterBoykin@Gmail.com
GaysForTrump@Gmail.com
MagaFirstNews@Gmail.com
Telephone Number:
1-202-854-1320
June 15 – MarchForTrump.net Greensboro NC
July 5 – #AmericanPride We are All Americans Gathering at the Whitehouse
July 6 #DemandFreeSpeech Rally (VIP party after) DemandFreeSpeech.org
Oct 4-6 TRUMPSTOCK Kingsman AZ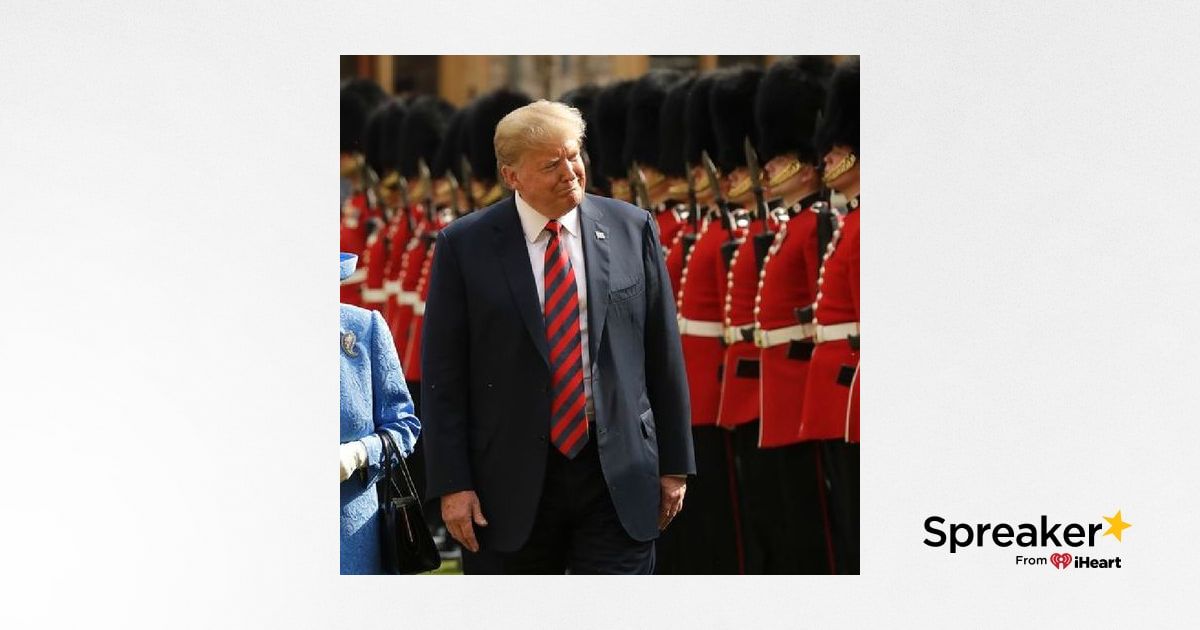 Hail To American Royalty! Trump Visits English Royalty, How Do you Think It Will Go?
President Trump heads to Europe: Pomp, circumstance, turmoil, 'fake news' and remembering D-Day
President Trump is in Europe for a weeklong visit that is both ceremonial and official: It will include a state visit and an audience an lavish dinner with Queen Elizabeth II and the royal family in London, D-Day commemoration ceremonies on both sides of the English Channel and his first presidential … See More visit to Ireland. His visit to the United Kingdom comes days before British Prime Minister Theresa May will step down as head of the Conservative Party on Friday for failing to secure a Brexit deal. Trump has praised her her rival, prime ministerial hopeful Boris Johnson, saying that he thinks he would do "a very good job." Trump is not expected to meet with London Mayor Sadiq Khan, who called him a "global threat." Trump has called Khan a "twin" of New York Mayor Bill de Blasio, only "shorter."
Trump stirred controversy when, in an interview with the Sun, he referred to Meghan Markle, the American-born Duchess of Sussex, as "nasty" for her past criticism of him. (Markle, who just gave birth last month, was not expected to meet with Trump this week.) Trump pushed back Sunday against the report, tweeting: "I never called Meghan Markle "nasty." Made up by the Fake News Media, and they got caught cold!" The Sun posted the audio of the interview on its website.
China and Mexico ready to talk
China and Mexico, the two largest sources of U.S. imports who face the possibility of new tariffs in the coming weeks, are reportedly willingness to negotiate with Washington over escalating trade issues. On Sunday, Beijing reportedly released a governmentpolicy paper on trade issues, accusing the Trumpadministration of scuttling the negotiations, which stalled in May.
While saying Trump's "American First" policy is hurting the global economy, China also said it is willing to negotiate. Mexico, meanwhile, rushed a delegation to the U.S. to discuss immigration issues, following the Trump administration's threat last week to impose tariffs on all Mexican goods entering the U.S. if the Mexican government fails combat the migrant crisis at the border.
Gillibrand town hall gets heated
Things got heated at a Fox News town hall in Iowa Sunday when Sen. Kirsten Gillibrand, D-N.Y. used the platform to blame the network for allowing discussions of infanticide in debates about abortion and women's reproductive rights. When asked by a retired pediatric nurse named Susan about her stance on late-term abortions, Gillibrand pivoted to an attack on Fox News. Gillibrand accused Fox of fueling what she called the infanticide "red herring" and "false narrative" by devoting 6.5 hours of coverage to the debate, including comments from guests on the network. Town hall moderator Chris Wallace cut her off.
"Senator, I just want to say, we've brought you here for an hour," Wallace said. "We've treated you very fairly. I understand that maybe to make your credentials with the Democrats who are not appearing on Fox News you want to attack us. I'm not sure it'sfrankly very polite when we've invited you to be here."
Investigators still seeking motive in Virginia Beach shooting
Virginia Beach police are still looking for a motive behind the workplace shooting that left 12 people dead last Friday. TheVirginia Beach shooter, identified as 40-year-old DeWayne Craddock, had submitted his resignation earlier that morning, officials said Sunday. Craddock, was an engineer with the city's public utilities department for 15 years. In a news conference Sunday morning, Virginia Beach City Manager Dave Hansen described the man's work performance as "satisfactory" with no ongoing issues of discipline. Hansen also reiterated that Craddock was not fired or in the process of being fired leading up to the shooting
Love triangle in Connecticut?
The estranged husband of a missing Connecticut mother is being held on $500,000 bond at the Bridgeport Correctional Center and is expected to be arraigned on Monday at 10 a.m. in Norwalk Superior Court. His girlfriend is also being held on $500,000 bond. Jennifer Dulos, the Connecticut mother of five who has been missing for more than a week. Fotis Dulos was arrested and charged with hindering prosecution and tampering with evidence, New Canaan police said Sunday. His girlfriend, Michelle Troconis, 44, was also arrested and booked on similar charges over the weekend.
TODAY'S MUST-READS
Senior North Korea official thought imprisoned by Kim Jong Un pictured at concert with dictator.
AOC plays 2020 Democratic contender gatekeeper.
Roger Stone post calls for former CIA Director John Brennan to be 'hung for treason': report.
MINDING YOUR BUSINESS
In the US-China trade war, how tech is saving farmers money.
Trade dispute, fuel costs will hit global airline profits, outlook slashed.
'This is Us' star Chrissy Metz reveals what she learned while working at McDonald's,
Follow @PeterBoykin on Social Media
Twitter: Banned
Facebook: https://www.facebook.com/Gays4Trump
Instagram: https://www.instagram.com/peterboykin/
Youtube: https://www.youtube.com/c/PeterBoykin
Reddit: https://www.reddit.com/user/peterboykin
Telegram: https://t.me/PeterBoykin
https://t.me/RealPeterBoykin
Parler: https://parler.com/profile/peterboykin/posts
PolitiChatter: https://politichatter.com/PeterBoykin
Gab: https://gab.com/peterboykin
Discord: https://discordapp.com/invite/pyuPqU9
Periscope: Banned
Support Peter Boykin's Activism by Donating
Patreon: https://www.patreon.com/peterboykin
PayPal: https://www.paypal.me/magafirstnews
Cash App: https://cash.me/app/CJBHWPS
Cash ID: $peterboykin1
Listen to #MagaOneRadio
Join the #MagaNetwork
Read the Latest #MagaFirstNews
https://gaysfortrump.org/
https://magafirstnews.com/
https://magaone.com/
https://us1anews.com/
Support Donald Trump
https://votefordjtrump.com/
http://trumploveswinning.com/
https://marchfortrump.net/
https://gaysfortrump.org/
Join Our Groups on Facebook:
MarchForTrump
https://www.facebook.com/groups/MarchForTrump2020/
https://www.facebook.com/groups/MarchForTrump/
MagaOneRadio
https://www.facebook.com/groups/MAGAOneRadio/
https://www.facebook.com/groups/MagaOneRadioNet/
https://www.facebook.com/groups/MAGARadio/
https://www.facebook.com/groups/MagaFirstRadio/
https://www.facebook.com/groups/MAGA1Radio/
https://www.facebook.com/groups/MagaFirst/
TheMagaNetwork
https://www.facebook.com/groups/theMagaNetwork/
GaysForTrump
https://www.facebook.com/groups/gaysfortrump/
https://www.facebook.com/groups/TheGayRight/
https://www.facebook.com/groups/LGBTexit/
https://www.facebook.com/groups/gaysfortrumporg/
https://www.facebook.com/groups/DeplorableGays/
https://www.facebook.com/groups/GaysForTrumpParty/
Americans With Trump
https://www.facebook.com/groups/AmericansWithTrump/
North Carolina MAGA Network
https://www.facebook.com/groups/northcarolinamaganetwork/
NC Trump Club
https://www.facebook.com/groups/NCTRUMPCLUB/
Exit Extremism
https://www.facebook.com/groups/EXITEXTREMISM/
Vote For DJ Trump
https://www.facebook.com/groups/VoteForDJTrump/
Trump Loves Winning
https://www.facebook.com/groups/TrumpLovesWinning/
Straights For Trump
https://www.facebook.com/groups/StraightsForTrump/
US1ANews
https://www.facebook.com/groups/US1ANews/
https://www.facebook.com/groups/US1ANewsGroup/
MyNCGOP
https://www.facebook.com/groups/MyNCGOP/
Grab them by the P***Y
https://www.facebook.com/groups/GrabThemByTheP/
Join Our Pages on Facebook:
https://www.facebook.com/TheMAGANetwork/
https://www.facebook.com/MAGAFIRSTNEWS/
https://www.facebook.com/pg/MagaOneRadio-778327912537976/
https://www.facebook.com/North-Carolina-MAGA-Network-307617209916978/
https://www.facebook.com/GaysForTrumpOrg/
https://www.facebook.com/LGBTExit-2340621102644466/
https://www.facebook.com/Take-Back-Pride-American-Pride-Rally-386980035391880/
https://www.facebook.com/PeterBoykinMAGA/
https://www.facebook.com/MarchForTrumpUSA/
https://www.facebook.com/VoteForDJTrump/
https://www.facebook.com/US1ANews1/
https://www.facebook.com/MYNCGOP/
https://www.facebook.com/trumploveswinning/
Contact Email:
Peter.Boykin@TheMagaNetwork.com
PeterBoykin@Gmail.com
GaysForTrump@Gmail.com
MagaFirstNews@Gmail.com
Telephone Number:
1-202-854-1320
Demand Free Speech Reception: Trump Hotel July 3 w/@RogerStone
https://www.eventbrite.com/e/demand-free-speech-reception-trump-hotel-july-3-wroger-stone-tickets-62233759851
MagaGala.com
Everyone I hope to see you in DC in July – Here's your chance to mingle with Roger Stone and other VIPs (TBA) at Trump Hotel July 3 – Demand Free Speech Reception Fundraiser 9:30pm – 11:30pm 2 hours open bar and great food! Please share! #MAGA Tickets through Facebook & Eventbrite MagaGala.com email peter.boykin@themaganetwork.com for questions please share! magagala.com
Demand Free Speech Reception: Trump Hotel July 3 w/@RogerStone
June 15 – MarchForTrump.net Greensboro NC
July 3 – #DemandFreeSpeech Reception @TrumpDC Tickets MagaGala.com
July 6 #DemandFreeSpeech Rally (VIP party after) DemandFreeSpeech.org
Oct 4-6 TRUMPSTOCK Kingsman AZ
---