After the New Zealand mosque shootings in March, Trump was asked whether white nationalism was
"rising threat around the world."
The president responded:
"I don't. I don't really. It's a small group of people…But it is a terrible thing."
Castro, speaking to anchor Jonathan Karl, said that only the shooter bears "direct" responsibility. (In a statement released later Sunday, Castro echoed that comment, saying,
"These shooters are ultimately to blame for their actions. They are attempting to terrorize us but I believe that the vast majority of Americans reject this hatred."
Acting White House chief of staff Mick Mulvaney denied earlier on "This Week" that Trump had "downplayed" the threat of white nationalism and at the White House in March, Trump remarked,
"Last month, more than 76,000 illegal migrants arrived at our border. We're on track for a million illegal aliens to rush our borders. People hate the word 'invasion,' but that's what it is. It's an invasion of drugs and criminals and people. You have no idea who they are." "At the same time, as our national leader, you have a role to play in either fanning the flames of division or trying to bring Americans of different backgrounds together,"
Castro told Karl.
"Most presidents have chosen to try and bring people together. This president very early on made a clear choice to divide people for his own political benefit. And these are some of the consequences that we're seeing of that."
Asked about the March interaction, Mulvaney said Trump has been misinterpreted.
Trump condemned the El Paso shooting early Sunday morning, calling it "hateful" and "an act of cowardice."
"It's no accident that, just a few weeks after he announced his 2020 reelection bid, where he was indulging and entertaining this 'Send her back' chant,"
Castro said.
"And he's spoken about immigrants as being invaders. "
He's given license for this toxic brew of white supremacy to fester more and more in this country. And we're seeing the results of that."
Shortly after Beto O'Rourke claimed Sunday that President Trump's "racism" is what "leads to" violent shootings, another Democratic presidential contender, Julian Castro said
"there's one person that's responsible directly" for Saturday's deadly mass shooting in El Paso, Texas — "and that's the shooter." "God bless the people of El Paso Texas," "God bless the people of Dayton, Ohio."
Trump said.
Responding directly to Mulvaney's comments, Castro told Karl,
"You know, it's so unfortunate that not only our president but his administration can't rise up to the challenge of leadership in these times." "We need to acknowledge that this is a problem."
Buttigieg said, claiming that white nationalism has been "condoned at the highest levels" in Washington. Fox News' Ronn Blitzer contributed to this report.
"Right now you see it being echoed by the White House and there is a measure of responsibility that you just can't get away from,"
he said. Buttigieg cited President Trump's comment that there were "very fine people" on both sides after a deadly attack at a white supremacist rally in Charlottesville, Va.
"This is terrorism and we have to name it as such,"
Buttigieg said, specifically calling it "white nationalist terrorism" in a conversation with host Chris Wallace on "Fox News Sunday." Mulvaney continued:
"I don't think it's fair to try and lay this at the feet of the president. There are people in this country this morning thinking that President Trump was happy by this. That's a sad, sad state of this nation. He's angry. He's upset. He wants it to stop. I don't think it's at all fair to sit here and say that he doesn't think that white nationalism is bad for the nation. These are sick people. You cannot be a white supremacist and be normal in the head."
In January, Trump wrote on Twitter,
"Humanitarian Crisis at our Southern Border. I just got back and it is a far worse situation than almost anyone would understand, an invasion!"
At the same time, Castro told ABC News' "This Week," Trump has embraced "division and bigotry and fanning the flames of hate" as a form of "political strategy."
Separately on Sunday, Democratic presidential contender Pete Buttigieg pointed specifically to "weak gun safety" measures and white nationalism as the culprits, after the El Paso shooter was linked to anti-Mexican statements.
"I don't believe that's downplaying it, look at what he said," "Look, this is not the same as international nuclear weapons. This is a serious problem, there's no question about it. But they are sick, sick people and the president knows that."
Mulvaney said.
Related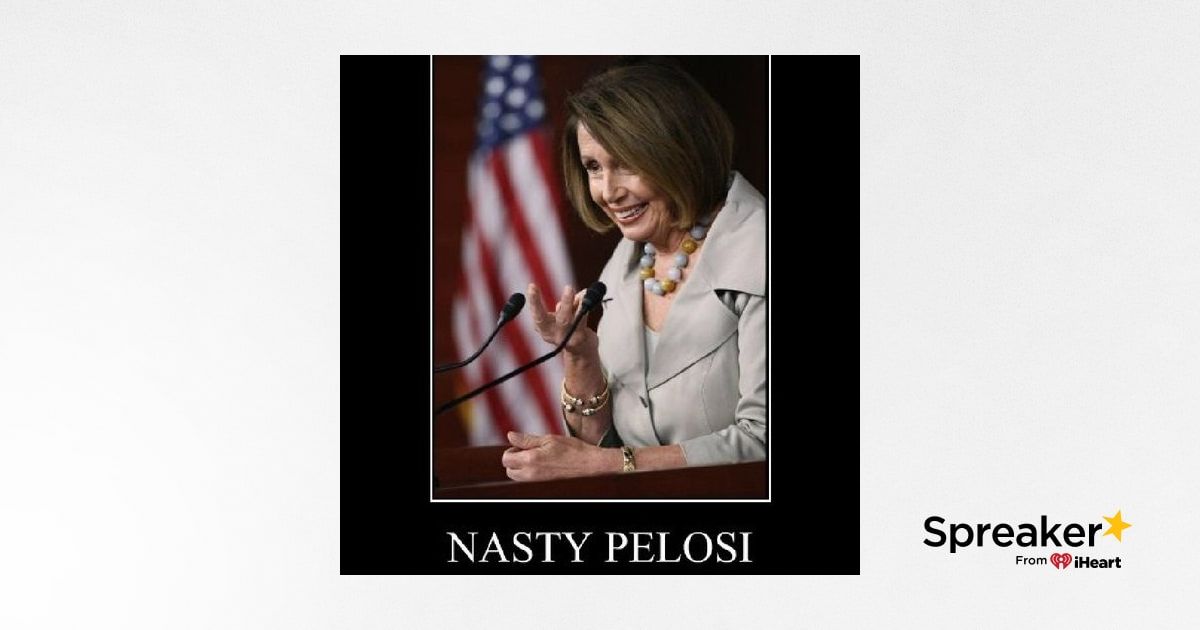 Trump said. "She's incapable of doing deals. She's a nasty, vindictive, horrible person." Do You Agree?
Trump launches attack on 'nasty, vindictive, horrible' Pelosi
President Trump has taken the gloves off in his ongoing feud with House Speaker Nancy Pelosi. Speaking exclusively to Fox News' Laura Ingraham in Normandy, France, in an interview that aired Thursday, Trump slammed Pelosi in response to a report by Politicowhere the House speaker apparently told top Democrats she … See More would like to see him in "prison."
"I think she's a disgrace. I actually don't think she's a talented person, I've tried to be nice to her because I would have liked to have gotten some deals done," Trump said. "She's incapable of doing deals. She's a nasty, vindictive, horrible person. The Mueller report came out, it was a disaster for them."
Reports: Mexico proposes deal to avoid escalating tariffs
Faced with President Trump's promise to impose escalating tariffs, Mexico is reportedly proposing deal where it would stem the number of migrants heading north by deploying as many as 6,000 National Guard troops to the country's border region with Guatemala. In addition, according to reports, the potential deal would give the United States far more latitude in deporting Central Americans seeking asylum. Trump has pledged to hit Mexico with rising tariffs starting Monday if the nation does not take more measures to stem the rush of migrants arriving at the U.S.-Mexico border. Trump's tariff threat looms amid a new report that ISIS had plotted to take advantage of vulnerable spots at the U.S.-Mexico border and infiltrate the United States and target financial institutions.
Times Square grenade-attack plot thwarted
A suspect described as "a lone wolf" was arrested Thursday in connection with a plan to throw explosives at people in New York City's famed Times Square, according to reports. The unidentified suspect was taken into custody soon after investigators from the FBI's Joint Terrorism Task Force learned that he was inquiring about buying grenades, the New York Daily News reported. No information was released about the suspect's age, nationality or place of residence but he was scheduled to appear in court in Brooklyn on Friday, WCBS-TV in New York City reported.
Couple claims chemicals at Dominican Republic resort where Americans died made them ill
A Colorado couple has filed a lawsuit in the Dominican Republic against the hotel chain where at least four American tourists have died in the past year, alleging that they fell ill because of pesticides while staying at one of the chain's properties last year. The Grand Bahia Principe La Romana, the hotel where the couple — Kaylynn Knull and Tom Schwander — say they stayed, is where a Maryland couple was found dead in their room on May 30. Knull and Schwander said they opted to file a $1 million lawsuit after the resort denied their request that they name the chemicals they use while gardening, or refund their money.
Knull and Schwander's allegations are just the latest to blight the Dominican tourist hotspot. The family of Pennsylvania woman Yvette Monique Sport, 51, told Fox29 Philadelphia she died in her room at the same hotel chain. Another U.S. tourist, MirandaSchaup-Werner, from Allentown, Pa., died in her room on May 25 at the Bahia Principe Bouganville, almost adjacent to the La Romana property. Five days later, Maryland couple Edward Nathaniel Holmes and Cynthia Day were found dead in their room at the Bahia Principe Hotel in La Romana.
Biden, facing pressure from Dems, reverses stance on Hyde Amendment
2020 Democratic frontrunner and former Vice President Joe Biden reversed his stance on the Hyde Amendment on Thursday, saying he "can no longer support an amendment that makes" a woman's right to an abortion "dependent on someone's ZIP code." During his tenure in the Senate, and as recently as Wednesday, Biden had broken from his party's popular stance and expressed support for the amendment, which prohibits the use of federal funds to subsidize abortions except for cases of rape, incest or when a woman's life is endangered by a fetus, a notion with which Democrats take issue because of the potential impact on women in marginalized communities. He faced backlash from other Democrats after his campaign held that he supported the amendment despite allegedly telling a woman during a rally that he would repeal it.
Don't mess with Queen Bey
Nicole Curran, wife of Golden State Warriors majority owner Joe Lacob, was in tears and had to disable her Instagram accountafter Beyoncé fans started sending her death threats for having a conversation with Jay-Z, according to a report. Beyonce's less-than-enthusiastic-looking reaction to her husband's conversation with Curran during Game 3 of the NBA Finals between the Warriors and Toronto Raptors went viral Wednesday — with Twitter users writing posts like "Beyoncé don't like that girl beside her at all" and "How dare her talk across Beyoncé."
TODAY'S MUST-READS
Ilhan Omar violated campaign finance rules, investigation finds.
'Racy' Casey Anthony biopicreportedly in the works.
Details emerge on 'tragic accident' that killed country star's son, 3.
MINDING YOUR BUSINESS
May jobs report released on Friday: What to expect.
Economic warfare threats highest in history: Chuck Hagel.
Top 10 states with the cheapest gas prices.
Follow @PeterBoykin on Social Media
Twitter: Banned
Facebook: https://www.facebook.com/Gays4Trump
Instagram: https://www.instagram.com/peterboykin/
Youtube: https://www.youtube.com/c/PeterBoykin
Reddit: https://www.reddit.com/user/peterboykin
Telegram: https://t.me/PeterBoykin
https://t.me/RealPeterBoykin
Parler: https://parler.com/profile/peterboykin/posts
PolitiChatter: https://politichatter.com/PeterBoykin
Gab: https://gab.com/peterboykin
Discord: https://discordapp.com/invite/pyuPqU9
Periscope: Banned
Support Peter Boykin's Activism by Donating
Patreon: https://www.patreon.com/peterboykin
PayPal: https://www.paypal.me/magafirstnews
Cash App: https://cash.me/app/CJBHWPS
Cash ID: $peterboykin1
Listen to #MagaOneRadio
Join the #MagaNetwork
Read the Latest #MagaFirstNews
https://gaysfortrump.org/
https://magafirstnews.com/
https://magaone.com/
https://us1anews.com/
Support Donald Trump
https://votefordjtrump.com/
http://trumploveswinning.com/
https://marchfortrump.net/
https://gaysfortrump.org/
Join Our Groups on Facebook:
MarchForTrump
https://www.facebook.com/groups/MarchForTrump2020/
https://www.facebook.com/groups/MarchForTrump/
MagaOneRadio
https://www.facebook.com/groups/MAGAOneRadio/
https://www.facebook.com/groups/MagaOneRadioNet/
https://www.facebook.com/groups/MAGARadio/
https://www.facebook.com/groups/MagaFirstRadio/
https://www.facebook.com/groups/MAGA1Radio/
https://www.facebook.com/groups/MagaFirst/
TheMagaNetwork
https://www.facebook.com/groups/theMagaNetwork/
GaysForTrump
https://www.facebook.com/groups/gaysfortrump/
https://www.facebook.com/groups/TheGayRight/
https://www.facebook.com/groups/LGBTexit/
https://www.facebook.com/groups/gaysfortrumporg/
https://www.facebook.com/groups/DeplorableGays/
https://www.facebook.com/groups/GaysForTrumpParty/
Americans With Trump
https://www.facebook.com/groups/AmericansWithTrump/
North Carolina MAGA Network
https://www.facebook.com/groups/northcarolinamaganetwork/
NC Trump Club
https://www.facebook.com/groups/NCTRUMPCLUB/
Exit Extremism
https://www.facebook.com/groups/EXITEXTREMISM/
Vote For DJ Trump
https://www.facebook.com/groups/VoteForDJTrump/
Trump Loves Winning
https://www.facebook.com/groups/TrumpLovesWinning/
Straights For Trump
https://www.facebook.com/groups/StraightsForTrump/
US1ANews
https://www.facebook.com/groups/US1ANews/
https://www.facebook.com/groups/US1ANewsGroup/
MyNCGOP
https://www.facebook.com/groups/MyNCGOP/
Grab them by the P***Y
https://www.facebook.com/groups/GrabThemByTheP/
Join Our Pages on Facebook:
https://www.facebook.com/TheMAGANetwork/
https://www.facebook.com/MAGAFIRSTNEWS/
https://www.facebook.com/pg/MagaOneRadio-778327912537976/
https://www.facebook.com/North-Carolina-MAGA-Network-307617209916978/
https://www.facebook.com/GaysForTrumpOrg/
https://www.facebook.com/LGBTExit-2340621102644466/
https://www.facebook.com/Take-Back-Pride-American-Pride-Rally-386980035391880/
https://www.facebook.com/PeterBoykinMAGA/
https://www.facebook.com/MarchForTrumpUSA/
https://www.facebook.com/VoteForDJTrump/
https://www.facebook.com/US1ANews1/
https://www.facebook.com/MYNCGOP/
https://www.facebook.com/trumploveswinning/
Contact Email:
Peter.Boykin@TheMagaNetwork.com
PeterBoykin@Gmail.com
GaysForTrump@Gmail.com
MagaFirstNews@Gmail.com
Telephone Number:
1-202-854-1320
Demand Free Speech Reception: Trump Hotel July 3 w/@RogerStone
https://www.eventbrite.com/e/demand-free-speech-reception-trump-hotel-july-3-wroger-stone-tickets-62233759851
MagaGala.com
Everyone I hope to see you in DC in July – Here's your chance to mingle with Roger Stone and other VIPs (TBA) at Trump Hotel July 3 – Demand Free Speech Reception Fundraiser 9:30pm – 11:30pm 2 hours open bar and great food! Please share! #MAGA Tickets through Facebook & Eventbrite MagaGala.com email peter.boykin@themaganetwork.com for questions please share! magagala.com
Demand Free Speech Reception: Trump Hotel July 3 w/@RogerStone
June 15 – MarchForTrump.net Greensboro NC
July 3 – #DemandFreeSpeech Reception @TrumpDC Tickets MagaGala.com
July 6 #DemandFreeSpeech Rally (VIP party after) DemandFreeSpeech.org
Oct 4-6 TRUMPSTOCK Kingman AZ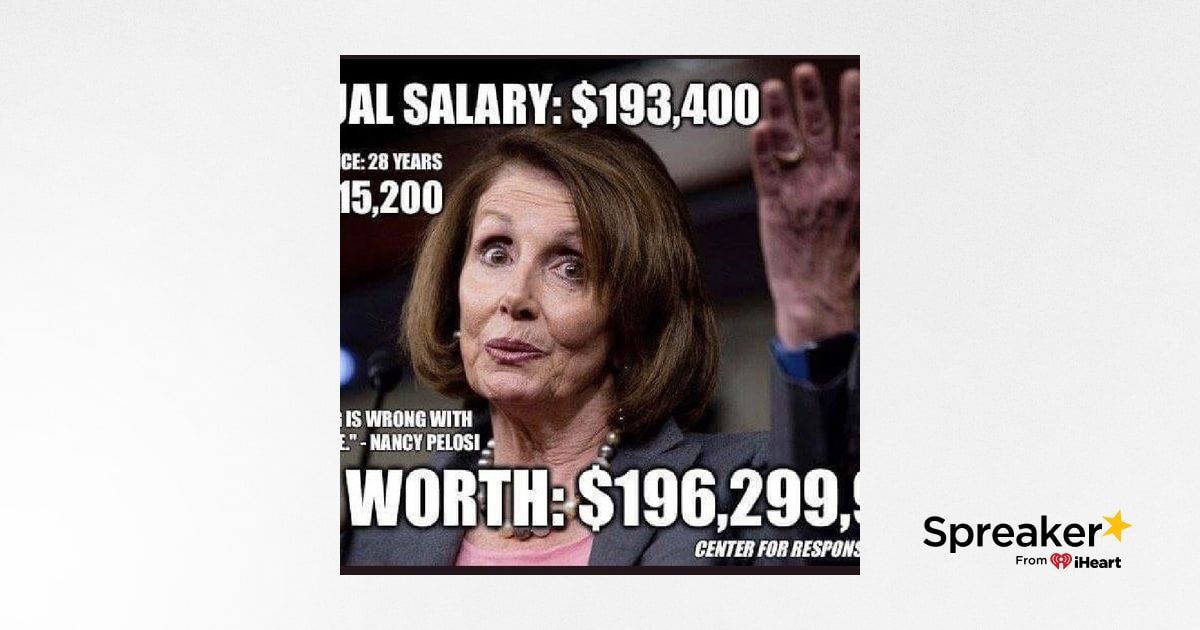 Pelosi tells Dems she wants to see Trump in prison, What Do You Think Those Chances Are?
Remembering D-Day, 75 years later
President Trump, French Emmanuel Macron and other world leaders will gather on the beaches of Normandy, France on Thursday to commemorate 75 years since the D-Day invasion and pay tribute to the heroes of the battle that was the turning point of World War II. D-Day saw more than 150,000 Allied troops land on the beaches of Normandy in northwest France on June 6, 1944. The … See More Battle of Normandy, codenamed Operation Overlord, changed the course of the war, and ultimately helped bring about Nazi Germany's defeat in May 1945.
On Wednesday, in a ceremony at Portsmouth, England, Trump read an excerpt from a prayer that President Roosevelt said during a radio address on D-Day. He is expected to give a speech on Thursday while touring the beaches of Normandy and an American military cemetery in France. Tune in to "The Ingraham Angle" tonight at 10 p.m. ET to watch Laura Ingraham's exclusive interview with President Trump from Normandy.
Trump warns not enough progress being made in Mexico talks
President Trump declared Wednesday evening that "not nearly enough" progress was being made in last-minute negotiations with Mexico, as the U.S. prepares to impose escalating tariffs unless that nation does more to stop the rush of illegal immigrants arriving at the U.S.-Mexico border. "Progress is being made, but not nearly enough!" the president tweeted.
Trump repeated his comments while making his way to Normandy early Thursday, saying that Congress and Democrats have been a "disaster" on immigration and that Dems were content with immigration crime. The president also stressed that he was "serious" about imposing tariffs on Mexico and said that many lawmakers do not know what they're talking about when it comes to tariffs.
Trump's remarks came as U.S. Customs and Border Protection reported Wednesday that the number of migrants apprehended at the border skyrocketed to nearly 133,000 in May, levels not seen in over a decade. That number surpassed 144,000 when counting migrants deemed inadmissible — more than a 30 percent increase from the prior month and double the influx recorded at the beginning of the year. Talks between U.S. officials and Mexico will resume Thursday.
Report: Pelosi tells Dems she wants to see Trump in prison
House Speaker Nancy Pelosi told senior Democrats on Tuesday that she ultimately wants to see President Trump "in prison,"according to a report. The speaker reportedly made the remark while defending her stance against impeaching the president in an evening meeting with House Judiciary Chairman Jerry Nadler and other top Democrats, according to Politico. "I don't want to see him impeached, I want to see him in prison," she said, according to multiple Democratic sources familiar with the meeting. Pelosi wants to hold the president accountable, the sources said, but thinks voters should get him out of office in 2020, after which he could possibly face criminal charges.
Rep. Ilhan Omar to 2020 Dem who wants to debate AOC: 'No means no!'
2020 Democratic presidential candidate John Delaney wants to debate Rep. Alexandria Ocasio-Cortez, D-N.Y, on the "Medicare-for-all." Delaney invited the ire of several fellow Democrats, including Ocasio-Cortez, last weekend when he argued that "Medicare-for-all" was bad policy. AOC has refused to debate Delaney so far and fellow progressive Rep. Rep. Ilhan Omar, D-Minn., had one response for Delaney on Wednesday: "No means no!" In an interview with Fox News, Delaney lamented the Democratic Party's "intolerance to different ideas" and said "Medicare-for-all" made it difficult for Democrats to beat Trump in 2020.
Carrie Underwood takes top honors at CMT Music Awards
Carrie Underwood won big at the 2019 CMT Music Awards, taking home the show's top honor Wednesday evening with Video of the Year for her hit "Cry Pretty." Underwood, 36, beat out the other Video of the Year nominees including, Kelsea Ballerini's "Miss Me More," Kane Brown's "Good as You," Luke Combs' "She Got the Best of Me" and "Coming Home" by Keith Urban and Julia Michaels.Along with Video of the Year, Underwood also won the night's first televised accolade — Female Video of the Year — for her song "Love Wins" at the Bridgestone Arena in Nashville, Tenn. Her wins Wednesday night extends her run as the most decorated act in thehistory of the CMT Music Awards. CLICK HERE for the list of winners at the 2019 CMT Music Awards.
TODAY'S MUST-READS
Dominican resort: US tourist went public with assault allegation after it refused her demand for $2.2 million.
Alan Dershowitz: Ex-British spy Christopher Steele must be asked these key questions by US investigators.
ICYMI: Pope Francis made this big change to Lord's Prayer.
MINDING YOUR BUSINESS
Shari Redstone poised to be queen of all media if CBS-Viacom merge.
Trump's Mexico tariffs could raise US car prices by more than $1,000.
Billionaire Tom Siebel now offering employees this huge perk, according to a report.
Follow @PeterBoykin on Social Media
Twitter: Banned
Facebook: https://www.facebook.com/Gays4Trump
Instagram: https://www.instagram.com/peterboykin/
Youtube: https://www.youtube.com/c/PeterBoykin
Reddit: https://www.reddit.com/user/peterboykin
Telegram: https://t.me/PeterBoykin
https://t.me/RealPeterBoykin
Parler: https://parler.com/profile/peterboykin/posts
PolitiChatter: https://politichatter.com/PeterBoykin
Gab: https://gab.com/peterboykin
Discord: https://discordapp.com/invite/pyuPqU9
Periscope: Banned
Support Peter Boykin's Activism by Donating
Patreon: https://www.patreon.com/peterboykin
PayPal: https://www.paypal.me/magafirstnews
Cash App: https://cash.me/app/CJBHWPS
Cash ID: $peterboykin1
Listen to #MagaOneRadio
Join the #MagaNetwork
Read the Latest #MagaFirstNews
https://gaysfortrump.org/
https://magafirstnews.com/
https://magaone.com/
https://us1anews.com/
Support Donald Trump
https://votefordjtrump.com/
http://trumploveswinning.com/
https://marchfortrump.net/
https://gaysfortrump.org/
Join Our Groups on Facebook:
MarchForTrump
https://www.facebook.com/groups/MarchForTrump2020/
https://www.facebook.com/groups/MarchForTrump/
MagaOneRadio
https://www.facebook.com/groups/MAGAOneRadio/
https://www.facebook.com/groups/MagaOneRadioNet/
https://www.facebook.com/groups/MAGARadio/
https://www.facebook.com/groups/MagaFirstRadio/
https://www.facebook.com/groups/MAGA1Radio/
https://www.facebook.com/groups/MagaFirst/
TheMagaNetwork
https://www.facebook.com/groups/theMagaNetwork/
GaysForTrump
https://www.facebook.com/groups/gaysfortrump/
https://www.facebook.com/groups/TheGayRight/
https://www.facebook.com/groups/LGBTexit/
https://www.facebook.com/groups/gaysfortrumporg/
https://www.facebook.com/groups/DeplorableGays/
https://www.facebook.com/groups/GaysForTrumpParty/
Americans With Trump
https://www.facebook.com/groups/AmericansWithTrump/
North Carolina MAGA Network
https://www.facebook.com/groups/northcarolinamaganetwork/
NC Trump Club
https://www.facebook.com/groups/NCTRUMPCLUB/
Exit Extremism
https://www.facebook.com/groups/EXITEXTREMISM/
Vote For DJ Trump
https://www.facebook.com/groups/VoteForDJTrump/
Trump Loves Winning
https://www.facebook.com/groups/TrumpLovesWinning/
Straights For Trump
https://www.facebook.com/groups/StraightsForTrump/
US1ANews
https://www.facebook.com/groups/US1ANews/
https://www.facebook.com/groups/US1ANewsGroup/
MyNCGOP
https://www.facebook.com/groups/MyNCGOP/
Grab them by the P***Y
https://www.facebook.com/groups/GrabThemByTheP/
Join Our Pages on Facebook:
https://www.facebook.com/TheMAGANetwork/
https://www.facebook.com/MAGAFIRSTNEWS/
https://www.facebook.com/pg/MagaOneRadio-778327912537976/
https://www.facebook.com/North-Carolina-MAGA-Network-307617209916978/
https://www.facebook.com/GaysForTrumpOrg/
https://www.facebook.com/LGBTExit-2340621102644466/
https://www.facebook.com/Take-Back-Pride-American-Pride-Rally-386980035391880/
https://www.facebook.com/PeterBoykinMAGA/
https://www.facebook.com/MarchForTrumpUSA/
https://www.facebook.com/VoteForDJTrump/
https://www.facebook.com/US1ANews1/
https://www.facebook.com/MYNCGOP/
https://www.facebook.com/trumploveswinning/
Contact Email:
Peter.Boykin@TheMagaNetwork.com
PeterBoykin@Gmail.com
GaysForTrump@Gmail.com
MagaFirstNews@Gmail.com
Telephone Number:
1-202-854-1320
Demand Free Speech Reception: Trump Hotel July 3 w/@RogerStone
https://www.eventbrite.com/e/demand-free-speech-reception-trump-hotel-july-3-wroger-stone-tickets-62233759851
MagaGala.com
Everyone I hope to see you in DC in July – Here's your chance to mingle with Roger Stone and other VIPs (TBA) at Trump Hotel July 3 – Demand Free Speech Reception Fundraiser 9:30pm – 11:30pm 2 hours open bar and great food! Please share! #MAGA Tickets through Facebook & Eventbrite MagaGala.com email peter.boykin@themaganetwork.com for questions please share! magagala.com
Demand Free Speech Reception: Trump Hotel July 3 w/@RogerStone
June 15 – MarchForTrump.net Greensboro NC
July 3 – #DemandFreeSpeech Reception @TrumpDC Tickets MagaGala.com
July 6 #DemandFreeSpeech Rally (VIP party after) DemandFreeSpeech.org
Oct 4-6 TRUMPSTOCK Kingman AZ
---