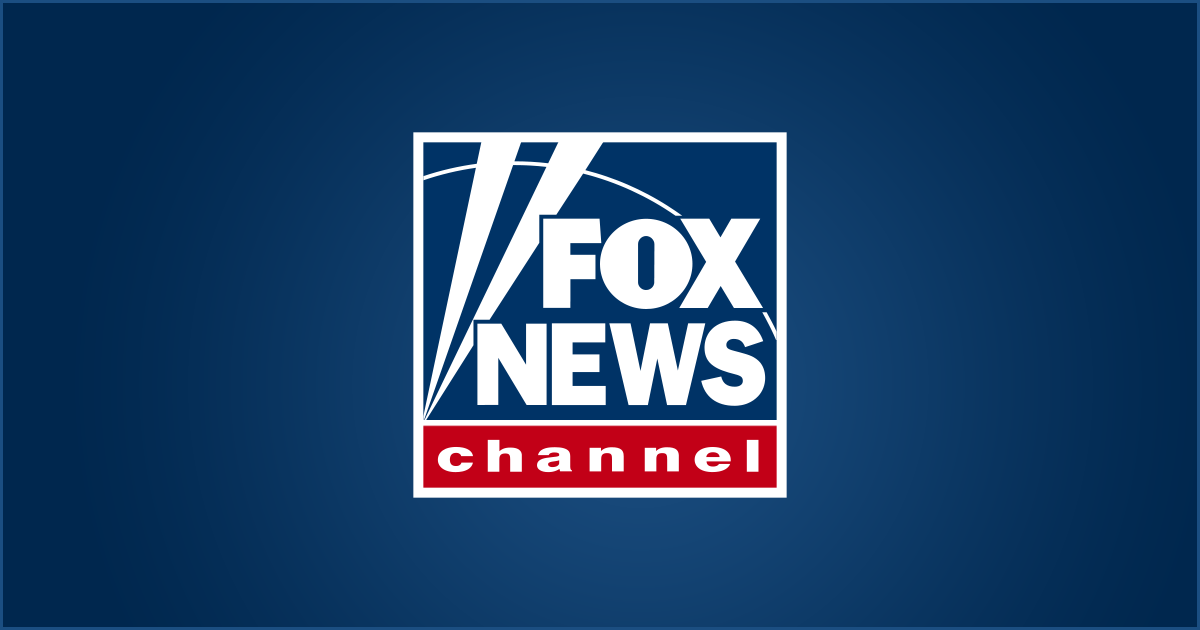 PHOENIX – A Bengal tiger has attacked a nonprofit animal rescue's founder in northwestern Arizona and will not be put down after the man said it was his fault.
Keepers of the Wild said Wednesday on Facebook that founder Jonathan Kraft was working to protect animals from heavy rain, lightning and hail during a Monday storm when Bowie the tiger pushed a gate and attacked.
Kraft took the blame for what he called an "accident" and said "these situations occur when there is human error."
Kraft was taken to a hospital with two broken bones and other wounds.
The sanctuary said the declawed tiger used his teeth to hold Kraft until staff intervened.
Kraft will be recovering for several months.
The group said Bowie is fine and will not be euthanized.
Source: Fox News National
FILE PHOTO: Golf – Masters – Augusta National Golf Club – Augusta, Georgia, U.S. – April 14, 2019 – Tiger Woods of the U.S. wears the green jacket as he celebrates after winning the 2019 Masters. REUTERS/Brian Snyder
April 25, 2019
(Reuters) – Tiger Woods will return to Japan for the first time since 2006 to compete in the inaugural Zozo Championship in October, the Masters champion said on Wednesday.
Woods called Japan "one of my favorites countries" in a tweet announcing his decision to play the PGA Tour's first official event in the Asian country.
"It's going to be a fun fall."
The 43-year-old American won his 15th major title when he came from behind to earn his fifth green jacket in Augusta earlier this month, ending an 11-year major title drought.
He last teed up in Japan 13 years ago at the Dunlop Phoenix, where he lost to Padraig Harrington in a playoff.
The Zozo Championship will be held at the Accordia Golf Narashino Country Club from Oct. 24-Oct. 27.
(Reporting by Rory Carroll; editing by Sudipto Ganguly)
Source: OANN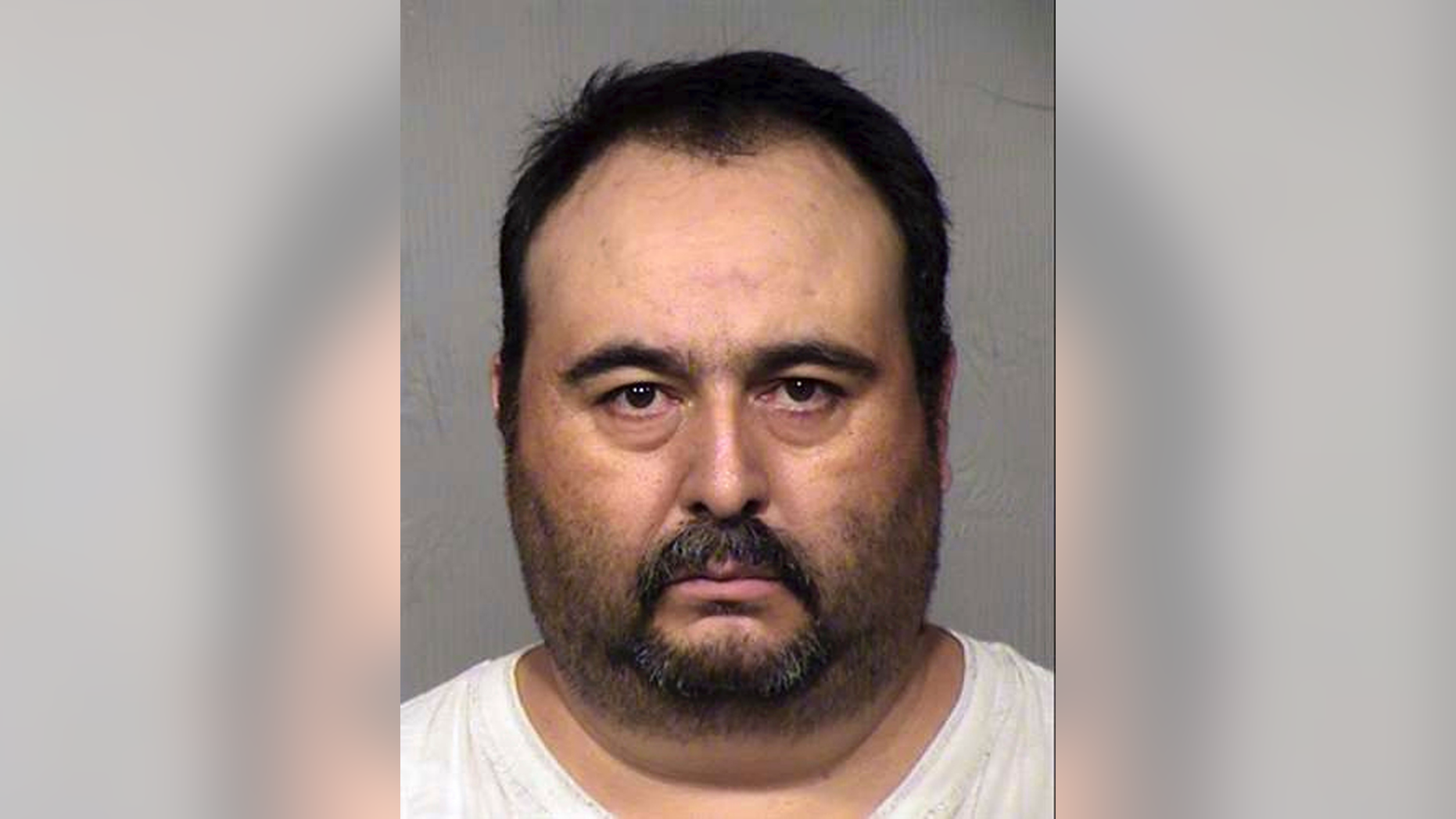 PHOENIX – A Phoenix couple are accused of forcing a Mexican day laborer into sex at gunpoint and filming another encounter to blackmail him.
Jorge Murrieta, 45, and Brenda Acuna-Aguero, 39, were arrested last week on suspicion of sexual assault, aggravated assault and unlawful recording of a person, according to court documents obtained Wednesday. Murrieta faces additional charges of kidnapping, unlawful distribution of images of nudity and sexual extortion.
The pair approached the victim outside a home improvement store on April 8 about helping them move items in their house, a probable cause statement says. Police say that once they got to the home, Acuna-Aguero told the victim that she had fantasies about having sex with a laborer. They engaged in a consensual encounter, but he didn't know that Murrieta had filmed it through a window from another room.
Authorities said Murrieta then pulled out a rifle and pointed it at the victim's chest. He ordered the victim to have sex with his wife again.
The victim complied. He says the couple then took his visa and Mexico-issued driver's license. They also forced him to show contact information in his phone for his wife, who lives in Mexico. The couple threatened to send her images of the encounter if the victim did not return the next day.
Police say Murrieta dropped the victim back at the home improvement store, then contacted him a short time later. He did not respond and later received a call from his wife, who said she got explicit photos of him with Acuna-Aguero.
Police say the victim then reported the sexual assault. Investigators seized the cellphones of all three and say evidence on them confirms the victim's allegations.
When questioned by police, the couple acknowledged forcing the victim into sex at gunpoint, filming him and making threats with the footage. Murrieta also said they had done the same thing four other times with random men.
A judge last week ordered both held on a $250,000 cash-only bond and attorneys appointed for them. The county public defender's office has not yet assigned them lawyers.
The couple were still in jail Wednesday, Maricopa County sheriff's spokesman Calbert Gillett said.
___
This story has been changed to correct Jorge Murrieta's last name from Jorge Murrieta-Valenzue.
Source: Fox News National
Apr 14, 2019; Seattle, WA, USA; Houston Astros designatted hitter Aledmys Diaz (16) reacts after hitting a home run in the seventh inning against the Seattle Mariners at T-Mobile Park. Mandatory Credit: Lindsey Wasson-USA TODAY Sports
April 15, 2019
Aledmys Diaz led off the seventh inning with a home run to break a tie as the Houston Astros rallied to defeat the host Seattle Mariners 3-2 on Sunday afternoon, extending their winning streak to nine games.
Jose Altuve's homer streak ended at five consecutive games, but the Astros swept the three-game series at T-Mobile Park to pull within a game of the first-place Mariners in the American League West.
Right-hander Gerrit Cole (1-2) pitched six strong innings for his first victory of the season. He gave up two runs on four hits with no walks and 11 strikeouts.
Seattle's Mitch Haniger led off the bottom of the first with a home run off Cole, hitting a 1-2 pitch into the bullpen in left field. That gave the Mariners homers in each of their first 18 games to begin the season, extending their major league record.
Phillies 3, Marlins 1 (14 innings)
Jean Segura slugged a two-run homer in the top of the 14th inning as Philadelphia outlasted Miami.
Andrew McCutchen started the winning rally with a one-out triple to left-center off reliever Wei-Yin Chen (0-1). Marlins center fielder Lewis Brinson, shaded to right-center, made a long run but didn't quite get full extension at the end, as the ball hit off the wall. Segura followed by hitting an 0-2 slider over the fence in left for his first homer with the Phillies.
Victor Arano (1-0) earned the win in relief. In all, seven Phillies relievers combined to toss eight scoreless innings, allowing just three hits and striking out 14.
Rockies 4, Giants 0
Right-hander German Marquez took a no-hitter into the eighth inning en route to his first career shutout, allowing Colorado to salvage one win in a four-game series at San Francisco.
Nolan Arenado smacked his first home run of the season, a three-run shot in the fifth inning, giving Marquez (2-1) all the offense he would need as he threw his first career complete game, a one-hitter.
The 24-year-old retired the first 15 Giants in order before hitting Kevin Pillar with his second pitch of the sixth inning. Marquez rebounded to retire the next seven Giants in succession before Evan Longoria denied him a piece of history with a clean single to left field with one out in the eighth inning.
Royals 9, Indians 8
Hunter Dozier's RBI single in the bottom of the ninth drove in Terrance Gore to give Kansas City a victory over visiting Cleveland and a three-game series sweep.
Gore, pinch-running for Ryan O'Hearn — who drew a leadoff walk off Brad Hand (0-1) — stole second base and advanced to third on a throwing error by catcher Roberto Perez. Wily Peralta (1-1) pitched a scoreless inning for the victory as Kansas City earned its first walk-off victory of the season.
The Indians had not been swept in a road series of at least three games since May of last year at the New York Yankees. Corey Kluber was chased after 2 2/3 innings, having allowed 11 of the 18 batters he faced to reach base safely.
White Sox 5, Yankees 2
Tim Anderson hit his first career grand slam off Masahiro Tanaka with one out in the top of the fourth inning, and Chicago beat New York at Yankee Stadium.
Anderson came into the game leading the majors with a .444 average after his season-opening 10-game hitting streak ended in Saturday's 4-0 loss. After Chicago fell behind 2-0 early, Anderson lifted Tanaka's 1-1 splitter to right field.
It was Chicago's first grand slam since Yoan Moncada had one on April 18 of last season. It also was the first grand slam by a White Sox player at any version of Yankee Stadium since Frank Thomas off Roger Clemens on Aug. 26, 2003.
Pirates 4, Nationals 3
Jason Martin had an RBI ground-rule double with two outs in the ninth inning off reliever Wander Suero, as visiting Pittsburgh beat Washington, taking two of three games in the series.
Josh Bell led off with a walk off Suero (1-1) and took second on a groundout. He then scored on the Martin double to left that bounced into the Pirates bullpen. The winning pitcher was former Nationals reliever Felipe Vazquez (1-0), who delivered two scoreless innings.
Vasquez fanned Howie Kendrick with the bases loaded for the second out in the ninth before getting hot-hitting Anthony Rendon for the final out on a fly ball to center.
Rays 8, Blue Jays 4
Guillermo Heredia capped a five-run eighth inning with a two-run, pinch-hit home run to help visiting Tampa Bay defeat Toronto and win its fifth straight series to open the season.
Mike Zunino added a two-run, pinch-hit single in the eighth as the Rays took two of three games in the series and have now won six of their last seven games, all on the road. Rays starter Charlie Morton gave up four hits, three walks and one run over 4 2/3 innings. He struck out four. Adam Kolarek (1-0) pitched one perfect inning to pick up the win.
Freddy Galvis and Billy McKinney homered for Toronto, with McKinney also adding two doubles.
Rangers 8, Athletics 7
Two days after coughing up a five-run lead, Texas scored four runs in the bottom of the eighth to finish erasing its own five-run deficit and defeat visiting Oakland.
Rangers pinch hitter Danny Santana, in his first at-bat of the season, tied the game at 7-7 with a two-run triple to deep right off A's reliever Joakim Soria (0-2) in the bottom of the eighth. He then scored the winning run on Delino DeShields' bunt single.
Steven Piscotty and Matt Chapman went deep as Oakland set a franchise mark with its seventh consecutive multi-homer game.
Dodgers 7, Brewers 1
Ross Stripling allowed one run in eight innings to help Los Angeles end a six-game losing streak with a win against visiting Milwaukee.
Stripling (1-1) gave up four hits, struck out three and walked one with his 88 pitches, becoming the second Dodgers starter to go at least seven innings this season.
Alex Verdugo homered and drove in three runs, Chris Taylor had two hits and two RBIs, A.J. Pollock had two hits and scored two runs, and Joc Pederson homered for the second time in the series for Los Angeles.
Braves 7, Mets 3
Julio Teheran tossed six solid innings and earned the win for host Atlanta, which took advantage of a second straight subpar start by reigning National League Cy Young Award winner Jacob deGrom in a victory over New York.
Teheran (2-1) continued to succeed against the Mets by allowing one run on six hits and two walks while striking out six. The 28-year-old right-hander is 10-7 with a 2.35 ERA in 26 career appearances (25 starts) against New York.
DeGrom (2-2) allowed three runs on five hits and four walks while striking out nine over five innings. He entered Tuesday having allowed three runs or fewer in a record 31 straight starts and with 26 straight quality starts, tying the record first set by Bob Gibson in 1967-68, before giving up nine runs over nine innings in this week's starts.
Cardinals 9, Reds 5
Marcell Ozuna belted a pair of homers and drove in four runs as St. Louis posted a victory over Cincinnati to salvage a split of their two-game series in Monterrey, Mexico.
Tyler O'Neill went deep as part of a four-run first inning, and Matt Carpenter homered to lead off a five-run seventh for the Cardinals, who have won six of their last seven games.
Jesse Winker blasted a three-run shot for his fourth homer in five contests, and Michael Lorenzen had an RBI double for the Reds, who saw their four-game winning streak come to a halt.
Diamondbacks 8, Padres 4
Right-hander Zack Greinke pitched seven strong innings and had another big day at the plate as Arizona snapped a four-game losing streak by beating San Diego in Phoenix.
The Diamondbacks avoided a four-game series sweep to the Padres, who had won four in a row. Arizona had 13 hits, including three home runs, with pinch hitter David Peralta delivering a three-run shot in the sixth inning.
Greinke (2-1) gave up four hits and two runs, both coming on solo homers, including one to Manuel Margot to lead off the game. He struck out six, walked one and continued to swing a hot bat against the Padres, going 2-for-3 with two runs, after clubbing two homers at San Diego on April 2.
Red Sox 4, Orioles 0
David Price struck out seven over seven dominant innings as Boston blanked visiting Baltimore.
Price (1-1) gave up just three hits and walked none, and Xander Bogaerts homered and drove in all four runs as Boston won for the fourth time in six games.
The Orioles lost for the ninth time in their last 11 games, struggling on offense a day after snapping a four-game losing streak with a nine-run, 13-hit attack.
Twins 6, Tigers 4
Eddie Rosario went 3-for-4 with a homer and two RBIs, and C.J. Cron homered and drove in three runs as Minnesota pounded out 14 hits in a victory over Detroit in Minneapolis.
Mitch Garver had two doubles and a walk, and Nelson Cruz, Byron Buxton and Jorge Polanco also each had two hits for the Twins, who swept their abbreviated two-game series with the Tigers after the series opener was snowed out on Friday.
Jose Berrios (2-1) overcame a rocky first two innings to pick up his second victory of the season. He allowed four hits and two runs over seven innings, retiring 16 of the last 18 batters he faced. Trevor Hildenberger pitched out of a bases-loaded jam in the ninth to notch his first save.
Angels-Cubs, PPD
The game between Los Angeles and Chicago at Wrigley Field was postponed due to inclement weather, with a makeup date yet to be determined.
The Chicago area woke up to a mix of rain and snow, with temperatures only expected to reach the mid-30s with wind gusts up to 40 mph.
–Field Level Media
Source: OANN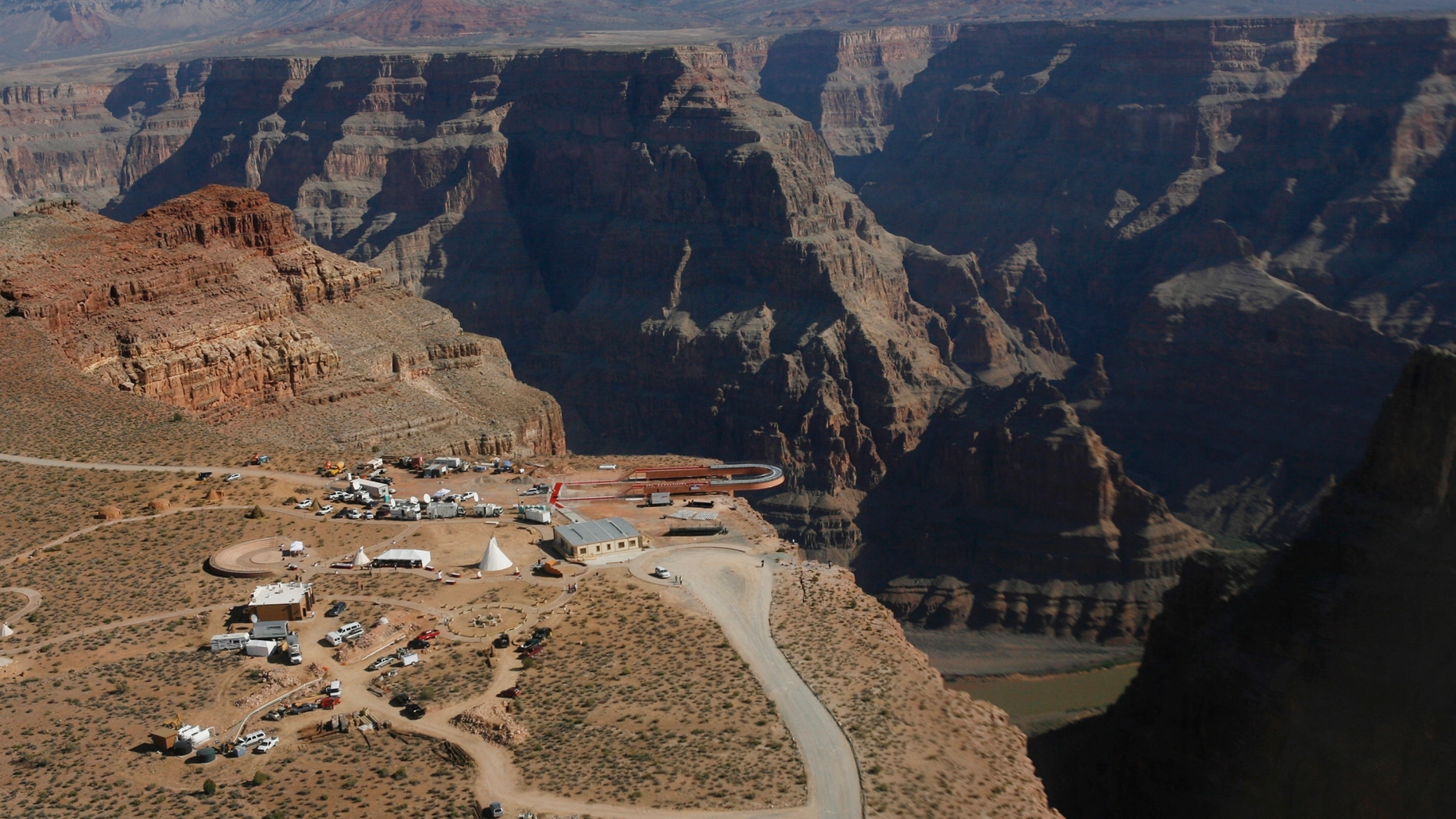 PHOENIX – Two recent deaths in which men plummeted in the Grand Canyon follow dozens of apparently accidental fatal falls since the national park was established 100 years ago.
Michael Obritsch, of Santa Rosa, California, died April 3 after falling from the edge of the South Rim in Grand Canyon Village, near the Yavapai Geology Museum.
His body was found 400 feet (more than 122 meters) below the rim, according to park officials.
A tourist from Macau, China, fell to his death on March 28. The man was at least 50 years old, park officials said.
The man was trying to take a photo at Grand Canyon West's Eagle Point — close to the Skywalk located on the Hualapai Reservation outside the park — when he stumbled and fell, The Arizona Republic reported earlier this week.
The body of a Japanese tourist was found March 26 in a wooded area south of Grand Canyon Village, away from the rim.
All three deaths still were under investigation by the Investigative Services branch of the National Parks Service and the Coconino County Medical Examiner, according to park spokeswoman Vanessa Ceja-Cervantes.
No amount of signage, railings or even verbal warnings will be enough to end the falls, said Michael P. Ghiglieri, author of "Over the Edge: Death in the Grand Canyon."
Sixty-four fatal falls have been recorded in the park's history, Ghiglieri said. Forty-nine of the victims were male and 15 female. Many deaths involve someone going around a guardrail to get closer to the edge or accidentally driving off the rim.
This number does not include any death that was ruled a suicide.
Park officials currently don't plan to add increased railing or signage in light of the string of deaths, Ceja-Cervantes said. Ample signage is already commonplace in highly traveled areas of the canyon.
Only one person fell to his death in the park in 2018. Andrey Privin of Illinois died in July after he climbed over the railing at Mather Point, a popular viewpoint at the South Rim. Some visitors said they saw Privin throw his backpack over the railing and onto an intended landing spot before jumping. He fell 500 feet (152 meters) to his death.
About 12 people die each year within the park, Ceja-Cervantes said. The deaths can be attributed to everything from accidental falls, to heat-related deaths and drownings during rafting trips on the Colorado River.
___
Information from: The Arizona Republic, http://www.azcentral.com
Source: Fox News National
Apr 12, 2019; San Francisco, CA, USA; San Francisco Giants first baseman Brandon Belt (9) hits a double during the eighteenth inning against the Colorado Rockies at Oracle Park. Mandatory Credit: Darren Yamashita-USA TODAY Sports
April 13, 2019
Brandon Belt opened the 18th inning with a double, and he slid home on Erik Kratz's bases-loaded ground ball one out later, giving the San Francisco Giants a 3-2 victory over the Colorado Rockies in a game that started on Friday night and ended on Saturday morning.
The win was the Giants' second in two games in the four-game series and gave them their first winning streak of the season. Colorado, which led 2-0 but did not score in the final 14 innings, dropped its seventh straight.
Left-hander Travis Bergen (2-0) got the win for the Giants after pitching two scoreless innings, striking out five.
The game was the longest of the major league season as well as the longest in Rockies-Giants history.
Astros 10, Mariners 6
Jose Altuve and Yuli Gurriel hit grand slams as Houston defeated host Seattle. It was the fourth consecutive game in which Altuve has gone deep, and he has five home runs over that span.
George Springer also homered for the Astros, who extended their winning streak to seven games. The Mariners had their six-game winning streak snapped.
Tom Murphy hit a solo homer in the ninth inning to extend the Mariners' major league record of consecutive games with a home run to start a season to 16.
Mets 6, Braves 2
Brandon Nimmo belted a two-run homer to highlight his three-hit performance as visiting New York won at Atlanta. The Mets matched a franchise record by scoring at least six runs in their sixth straight game.
Jeff McNeil ripped a two-run double and Robinson Cano and Michael Conforto each had an RBI double for the Mets, who also scored at least six runs in six straight games in 1997, 1998 and twice in 2007.
Georgia native Zack Wheeler (1-1) allowed two runs on six hits and struck out eight to improve to 6-3 in 11 career starts versus the Braves.
Red Sox 6, Orioles 4
Eduardo Rodriguez became the first Red Sox starter to win a game this season as Boston held off visiting Baltimore in the opener of a four-game series.
Rodriguez, who entered the seventh having allowed just one hit, gave up a two-run home run to Dwight Smith Jr. with two outs in the inning, ending his night. He yielded the two runs on three hits, striking out eight and walking none. Entering the game, Boston starters had been 0-8 with a league-worst 8.79 ERA this year.
The Orioles dropped their fourth straight game and have lost eight of their past nine following a 4-1 start.
Phillies 9, Marlins 1
Andrew McCutchen went 3-for-4 with a three-run homer as Philadelphia routed host Miami. Jean Segura also had three hits, and J.T. Realmuto and Bryce Harper each had two hits and one RBI as the Phillies snapped a two-game losing streak.
This was Realmuto's first game against the Marlins, the team that drafted him. Marlins catcher Jorge Alfaro — who arrived from the Phillies in the Realmuto trade this spring — went 2-for-3 with a run.
Jake Arrieta (2-1) struck out eight batters in seven innings to earn the win. He allowed five hits, one walk and one run.
Pirates 6, Nationals 3 (10 innings)
Pinch hitter Colin Moran hit a three-run homer in the top of the 10th off Justin Miller on an 0-2 pitch as Pittsburgh prevailed in a back-and-forth contest with Washington.
Miller has now allowed four homers this year in seven outings. Moran was batting for Jung Ho Kang after Melky Cabrera and Adam Frazier got on base against Matt Grace (0-1).
The winner was Nick Burdi (1-1), who allowed a double by Howie Kendrick in the ninth but didn't give up a run. Former Nationals pitcher Felipe Vazquez pitched the last of the 10th for the Pirates to earn his fourth save of the season.
Rays 11, Jays 7
Austin Meadows and Brandon Lowe each homered twice — including one each into the 500 level — and visiting Tampa Bay defeated Toronto.
The blasts were the 21st and 22nd home runs hit to the 500 level of Rogers Centre since it opened in 1989. Willy Adames added a two-run homer for the Rays.
Luke Maile homered for the Blue Jays, who rallied from an 8-0 deficit to draw within one run before the Rays scored three in the ninth.
Athletics 8, Rangers 6
Khris Davis continued his slugging ways with an eighth-inning solo homer that completed visiting Oakland's rally from a five-run deficit for a win in Arlington, Texas.
It was Davis' fifth home run in his last three games and his 10th of the season. His grounder to third base in the sixth inning scored Mark Canha as part of a four-run rally that included an RBI double from Stephen Piscotty that shrunk a 6-1 Rangers lead to 6-5.
In his first game against his former team, A's second baseman Jurickson Profar had two hits, drove in Oakland's first run and scored the A's final run, an insurance run in the ninth.
Padres 2, Diamondbacks 1
Four San Diego pitchers retired the final 19 batters, Fernando Tatis Jr. doubled home the tiebreaking run in the seventh inning, and the Padres beat Arizona in Phoenix.
Padres rookie Chris Paddack allowed three hits and one run in 5 1/3 innings. He was pulled after 88 pitches despite retiring eight consecutive batters following an RBI single by David Peralta in the third inning. Paddack struck out five and walked one in outdueling Arizona's Luke Weaver (0-1).
Gerardo Reyes, called up from Triple-A El Paso earlier Friday, retired both batters he faced to end the sixth inning and get a win in his major league debut. Adam Warren worked two perfect innings before giving way to Kirby Yates, who earned his eighth save.
Royals 8, Indians 1
Kansas City hit for the cycle its first time through the order and grabbed its biggest lead of the season in a six-run first inning en route to a victory over visiting Cleveland. The Royals snapped a 10-game losing streak.
Brad Keller (2-1) gave up one run on three hits and five walks over 6 2/3 innings, with a career-high 10 strikeouts. He has now pitched at least six innings in nine straight starts, the longest active streak in the majors.
Alex Gordon had four hits, including three extra-base hits, and three RBIs for the Royals.
White Sox 9, Yankees 6 (7 innings)
Eloy Jimenez snapped a tie with his first career home run, a two-run shot in the fifth inning, then homered in his next at-bat in the seventh as Chicago halted a five-game losing streak with a rain-shortened victory over host New York.
In his 46th career at-bat, the rookie left fielder gave the White Sox a 7-5 lead by leaving no doubt about his milestone. Jimenez slugged a 2-1 four-seam fastball by Jonathan Holder over the center field fence and on to the netting above Monument Park.
The game was halted after a delay in the top of the seventh inning.
Brewers 8, Dodgers 5
Yasmani Grandal had three hits, including a two-run home run that gave visiting Milwaukee the lead for good against Los Angeles.
Hernan Perez also hit a two-run homer for the Brewers to erase an early one-run deficit in the opener of the three-game series. Matt Albers (1-0) got the win in relief.
The Dodgers received home runs from Corey Seager, Cody Bellinger and Joc Pederson.
Cubs 5, Angels 1
Willson Contreras had three hits, including two solo home runs, and Chicago won the opener of the three-game series against visiting Los Angeles, which had its six-game winning streak halted.
Cole Hamels (2-0) gave up one run and four hits over eight innings, striking out six without walking a batter. Hamels improved to 5-2 and lowered his ERA to 2.63 in his career against the Angels.
Anthony Rizzo and David Bote also homered for the Cubs, who have won two straight for the first time this season.
Tigers at Twins, ppd
The game between Minnesota and Detroit at Target Field was postponed due to a snow storm. The contest will be made up as part of a day-night doubleheader on May 11.
–Field Level Media
Source: OANN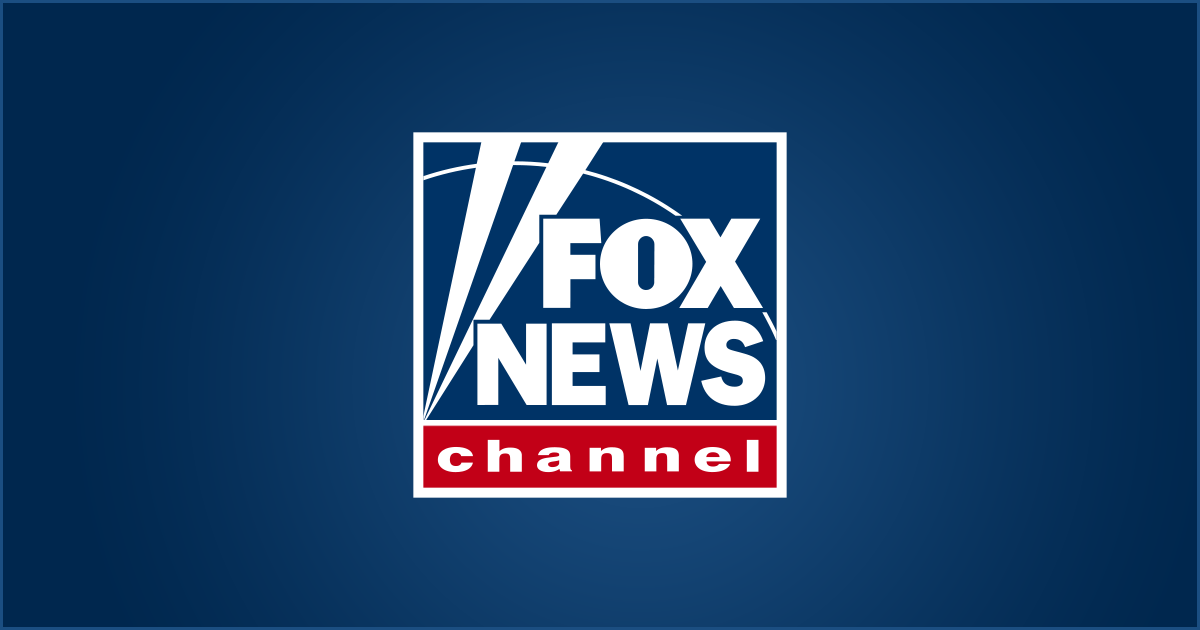 PHOENIX – The Latest on the killing of four people in Phoenix (all times local):
4 p.m.
Police have identified the 30-year-old Phoenix man arrested in the killings of his wife, two of their young children and a man he apparently thought was romantically involved with his wife.
Sgt. Tommy Thompson said Friday that Austin Smith was booked on suspicion of four counts of first-degree murder, two counts of attempted first-degree murder and three counts of aggravated assault.
Smith was arrested Thursday evening after officers responding to a shooting at an apartment found the body of 46-year-old Ron Freeman. Two other people were wounded there.
Officers who went to Smith's home later Thursday found his wife, 29-year-old Dasia Patterson, and their 5-year-old daughter, Nasha Smith, dead from gunshot wounds. Their 7-year-old daughter, Mayan Smith, died from apparent blunt-force trauma, and the couple's 3-year-old daughter was uninjured.
___
10:15 a.m.
Phoenix police say a man has been arrested on suspicion of killing his wife, his two young daughters and a man who the suspect thought was romantically involved with his wife.
Sgt. Tommy Thompson said Friday that authorities found the daughters ages 5 and 7 dead at the family's home Thursday night. A 3-year-old daughter was unharmed.
Thompson says the suspect was arrested while driving away from an apartment complex where the man had been shot dead and two others were shot and wounded.
The suspect and the victims were not identified.
__
This version corrects the name of the officer in the 3rd paragraph, Thompson not Thomson.
___
7:20 a.m.
Phoenix police say one person was killed and two others wounded in near-simultaneous shootings in an apartment complex and that police quickly detained one person as a possible suspect.
Police said officers responding to one shooting Thursday night heard gunshots in the area and found some of the victims during a search.
According to police, the possible suspect was taken into custody during a traffic stop shortly after the shootings occurred and a vehicle was seen leaving the area.
The dead person was described as a man and those wounded as a man and a woman, and Detective Luis Samudio said it wasn't immediately known whether the possible suspect knew the victims.
Details of the circumstances of the incident weren't immediately available and no identities were released.
Source: Fox News National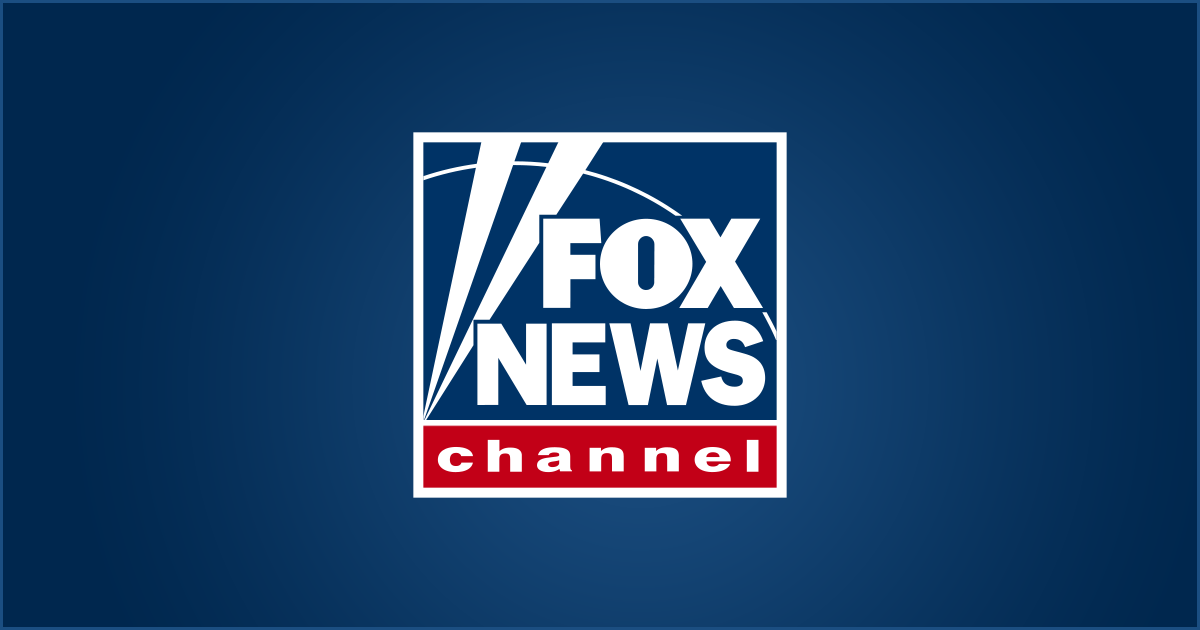 PHOENIX – A Phoenix man has been arrested on suspicion of killing his wife, two of his young daughters and a man who the suspect thought was romantically involved with his wife, police said Friday.
The wife and daughters of the suspect were killed at the family's home, and the 30-year-old suspect then went Thursday night to an apartment complex where he shot and killed a 46-year-old man, said Sgt. Tommy Thompson, a police department spokesman. A woman and another man were shot and wounded at the complex, Thompson said.
The suspect was arrested by police as he drove away from the apartment complex.
The suspect and the victims were not identified and authorities did not say how the wife of the suspect and their daughters, ages 5 and 7, were killed. A 3-year-old daughter of the couple was not hurt and was found under a bed at the family's home, Thompson said.
"It is my understanding that for whatever reason he elected not to shoot her," Thompson said.
The suspect told detectives during an interview that he believed "in God's eyes it was all right for him to deal with someone in this manner who had been involved in adultery or an extramarital affair," Thompson said.
He described the scene at the apartment complex as chaotic, with firefighters treating victims while authorities did not initially know the whereabouts of the shooter.
Source: Fox News National
Apr 11, 2019; St. Louis, MO, USA; St. Louis Cardinals right fielder Jose Martinez (38) celebrates with teammates after scoring on a throwing error during the sixth inning against the Los Angeles Dodgers at Busch Stadium. Mandatory Credit: Scott Kane-USA TODAY Sports
April 12, 2019
Jose Martinez had four hits and Matt Wieters drove in three runs as the St. Louis Cardinals completed a four-game sweep of the visiting Los Angeles Dodgers with an 11-7 victory Thursday afternoon.
It was the Cardinals' first four-game sweep of the Dodgers in St. Louis since July 15-18, 2010.
Harrison Bader was hit by a pitch with the bases loaded twice in the game as the Cardinals reached their season high in runs scored without hitting a home run. It was just the fourth time since 1974 that a batter was hit by a pitch with the bases loaded twice in a game.
Enrique Hernandez hit a home run for the Dodgers, as did former Cardinal David Freese and starting pitcher Walker Buehler, but Los Angeles twice gave up three-run leads. It was a far better day at the plate than on the mound for Buehler, who yielded five runs on five hits over four innings.
Red Sox 7, Blue Jays 6
Rafael Devers singled with the bases loaded in the bottom of the ninth inning to lead host Boston to a much-needed win over Toronto.
Mitch Moreland, who homered earlier in the game to erase the last bit of a 5-0 deficit, tied it again in the ninth with a one-out double to drive in Mookie Betts. Xander Bogaerts walked, and Devers chipped his single past the infield as the Red Sox picked up their first home win.
Freddy Galvis had given the Blue Jays a 6-5 lead in the top of the eighth with a solo home run, his fourth hit of the game. Toronto fell for the eighth time in its past 10 games. Ken Giles (0-1) took the loss, snapping his run of 34 consecutive saves without a blown opportunity.
Mets 6, Braves 3
Amed Rosario gave New York a lead it would never relinquish with a three-run homer in the second inning, and he finished with a career-high four RBIs as the Mets won at Atlanta in the opener of a four-game series.
Rosario added an RBI single in the sixth. The 23-year-old shortstop has reached base safely in 11 of team team's first 12 games this season. Hot-hitting rookie Pete Alonso launched a long two-run homer in the seventh for the Mets. Alonso has six homers and 17 RBIs in his first 12 big league games.
The Braves saw their three-game winning streak snapped despite getting two-run homers from Ronald Acuna Jr. and Johan Camargo. Acuna finished with three hits while Tyler Flowers had two. Ozzie Albies, who signed a seven-year contract extension earlier Thursday, went 0-for-5.
Cubs 2, Pirates 0
Jose Quintana struck out 11 batters in seven scoreless innings, and Chicago Cubs held on over visiting Pittsburgh.
Quintana (1-1) notched his 13th career start with double-digit strikeouts. He scattered four hits and walked one as Chicago earned its first series victory of the season. Daniel Descalso and Victor Caratini each drove in a run for the Cubs.
Pittsburgh failed to cross the plate for the second time in three games. Adam Frazier led the Pirates with two hits.
Indians 4, Tigers 0
Leonys Martin went 3-for-4 with a home run, two RBIs and two runs against his former team to lead visiting Cleveland to a shutout of Detroit in the rubber match of a three-game series.
Martin, who was traded from the Tigers to the Indians last year before surviving a life-threatening infection, finished the series with two home runs, five hits and three walks to help the Indians take two of the three games.
Indians starter Shane Bieber (1-0) struck out six, walked one and allowed just three hits in seven innings. It was the third time this season that the Tigers were shut out. Spencer Turnbull (0-2) took the loss, allowing three runs and eight hits in four innings.
A's 8, Orioles 5
Khris Davis homered twice for the second consecutive day, and Oakland banged out five homers for a second straight game in beating host Baltimore.
Davis, who now has an major-league-leading nine homers this season, became the first Oakland player to have back-to-back multi-homer games since Josh Reddick on Aug. 9-10, 2013. The A's won three games and went deep 14 times in the four-game set to snap out of an early-season slump.
Baltimore's Chris Davis flied out in his first at-bat to extend his streak to 58 consecutive hitless plate appearances, breaking the major league record held by Cleveland's Tony Bernazard since 1984. Davis finished 0-for-3 with a walk, extending his slump to 53 hitless at-bats.
Mariners 7, Royals 6 (10 innings)
Daniel Vogelbach homered in the top of the 10th inning to lift Seattle to a victory at Kansas City.
The Royals led 6-4 and were within one out of snapping their nine-game losing streak, but Mitch Haniger tripled off the wall in center to tie the game. Kansas City not only lost its 10th straight, but it lost center fielder Billy Hamilton to injury after he collided with the wall on Haniger's triple and left the field on a cart.
The Royals' losing streak goes on, but Whit Merrifield's franchise-record hitting streak was snapped at 31 games after an 0-for-6 day. Brandon Brennan (1-0) pitched the ninth for his first career win for Seattle. Connor Sadzeck picked up his first career save. Glenn Sparkman (0-1) took the loss for Kansas City.
Reds 5, Marlins 0
Eugenio Suarez went 3-for-4 with a homer and two RBIs to lead host Cincinnati over Miami.
Yasiel Puig, in his first game back from a two-game suspension, also drove in two runs. Puig, who had been suspended by Major League Baseball for his role in an altercation with the Pittsburgh Pirates, helped the Reds complete a three-game sweep over the Marlins.
Cincinnati held Miami to just one run in the three games. Reds starting pitcher Sonny Gray pitched four scoreless innings but got a no-decision after he was forced to leave the game due to a left calf contusion. Marlins rookie Pablo Lopez (1-2) gave up four runs in 4 2/3 innings.
Giants 1, Rockies 0
Jeff Samardzija pitched seven shutout innings, and Kevin Pillar produced the only run with a leadoff home run in the seventh, sending San Francisco past visiting Colorado.
Samardzija (1-0) outdueled Jon Gray (0-3), who took a four-hit shutout in the seventh before serving up Pillar's third home run since joining the Giants in a trade last week.
Tony Watson worked a 1-2-3 eighth inning for the Giants before closer Will Smith recorded his fourth save with a perfect ninth. The win was the Giants' second in their past three games. They have lost all four series they've played so far this season.
Padres 7, Diamondbacks 6
Pedro Avila worked into the sixth inning in his major league debut, Manuel Margot hit a tiebreaking home run in the eighth, and San Diego beat Arizona in Phoenix.
Avila, a 22-year-old Venezuelan who had made one career start above the high Class-A level, allowed one run and four hits in 5 1/3 innings. He struck out five and walked two.
Margot jumped on a 96 mph fastball from Archie Bradley (0-1) with two outs in the eighth inning for his first home run of the season, a deep shot to center field to break a 6-6 tie. Craig Stammen (1-0) got the final out of the seventh for the win, and Trey Wingenter earned his first career save.
–Field Level Media
Source: OANN
FILE PHOTO: Mar 20, 2019; Memphis, TN, USA; Memphis Grizzlies head coach J.B. Bickerstaff during the game against the Houston Rockets at FedExForum. Memphis won 126-125. Mandatory Credit: Nelson Chenault-USA TODAY Sports
April 12, 2019
Speaking to local media around midday Thursday, Memphis Grizzlies general manager Chris Wallace said he hadn't talked with team owner Robert Pera yet, but he could make one declaration: Head coach J.B. Bickerstaff would return for a second season. Two hours later, that decision had changed, and several other moves were made.
The Grizzlies fired Bickerstaff and demoted Wallace to a scouting role.
Memphis also named Jason Wexler as team president with "oversight of both business and basketball operations," the team said in a statement. The Grizzlies promoted Zach Kleiman to executive vice president of basketball operations, with former VP John Hollinger reassigned to a senior advisory position.
"In order to put our team on the path to sustainable success, it was necessary to change our approach to basketball operations," Pera said in a statement. "I look forward to a reenergized front office and fresh approach to Memphis Grizzlies basketball under new leadership, while retaining the identity and values that have distinguished our team."
–Sacramento Kings coach Dave Joerger was fired after three seasons, the team announced.
"After evaluating the season, I determined that we need to move in a different direction in order to take us to the next level," general manager Vlade Divac said.
Joerger led the Kings to a 39-43 record this season, good for ninth place in the NBA's Western Conference. It was their best record since 2005-06 — the last time they qualified for the playoffs. The Kings started this season at 30-26 and were in the playoff hunt until a 9-17 finish left them nine games behind the Los Angeles Clippers for the final postseason spot in the West.
–Larry Drew will not return for a second season as the head coach of the Cleveland Cavaliers after he and the team mutually agreed to part ways.
"Larry and I had a productive discussion about this past season, the future of the franchise and the search process that we will shortly launch regarding the head coaching role," general manager Koby Altman said in a statement. "Larry respectfully declined to participate in the search process and will not be returning to coach the Cavaliers."
The Cavs finished 19-63 in 2018-19 as Drew took over after the firing of Tyronn Lue on Oct. 28 following the team's 0-6 start. Drew was named interim head coach at first before agreeing to a new deal on Nov. 5.
–Cardiologists have cleared Chicago Bulls forward Lauri Markkanen to resume full basketball activities, the team announced.
Markkanen, 21, experienced extreme fatigue and an accelerated heart rate during a game in Toronto on March 26. A battery of tests conducted at Chicago's Rush University Medical Center and Johns Hopkins University in Baltimore determined that dehydration and nutrient deficiency caused his symptoms.
The 7-footer missed the rest of the regular season, finishing his second campaign with averages of 18.7 points and 9.0 rebounds in 52 games.
–The Phoenix Suns officially named James Jones as general manager, giving him control over all basketball operations for the team.
The Suns also added Jeff Bower as senior vice president of basketball operations and retained Trevor Bukstein as assistant general manager. Both will report to Jones, the team announced in a statement.
Jones, 38, who played 14 seasons in the league and won three NBA championships, had served as Phoenix's VP of basketball operations the past two seasons. He shared GM duties this past season with Bukstein.
–Field Level Media
Source: OANN
---