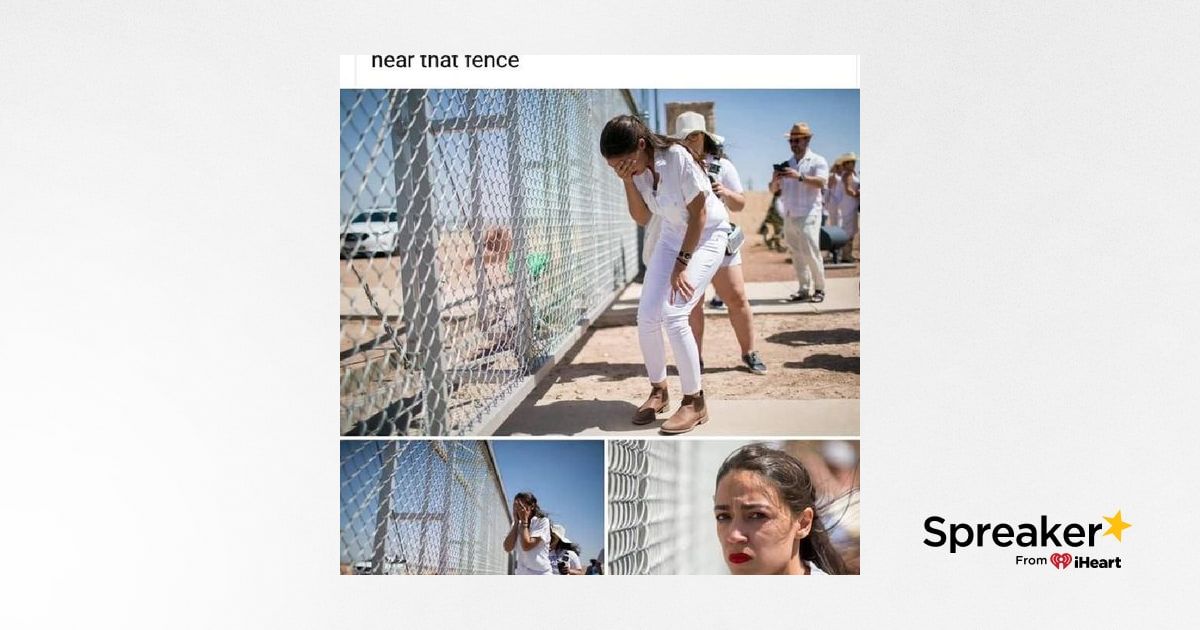 .@AOC ain't nothing but s Hounddog just crying/lying all the time.. do you think the news covers her way too much?
Ocasio-Cortez continues to compare border conditions to 'concentration camps,' critics accuse her of misinformation campaign
U.S. Rep. Alexandria Ocasio-Cortez, D-N.Y., has sparked controversy in recent weeks with arguably increasingly inflammatory rhetoric in her conversations about the conditions at the U.S.-Mexico border. Despite coming under fire last month for … See More saying the U.S.government is "running concentration camps on our southern border," Ocasio-Cortez once again made the same comparison on Twitter on Tuesday. On Monday, after traveling to a border detention center in El Paso, Texas, with almost a dozen members of the Congressional Hispanic Caucus, she blasted border officials as "violent" and "inhumane" while claiming agents forced detained migrant women and children to drink toilet water.
Current and former immigration officials rejected the congresswoman's allegations and accused her of pulling a political stunt. Hispanic pastors who toured the same facility Ocasio-Cortez visited said the conditions at the detention center were "drastically different" than what she described. They said they were "shocked at the misinformation of the crisis at the border." The controversy over AOC's latest comments come as afederal judge ruled Tuesday that the Trump administration cannot categorically detain asylum seekers while they pursue their cases.
Navy SEAL rejoices in not guilty verdict
Navy SEAL Edward Gallagher said he feels thankful and vindicatedafter a jury on Tuesday found him not guilty on almost all charges he was facing, including murder and attempted murder, in the 2017 killing of a teenage ISIS war prisoner in Iraq. "I'm happy and I'm thankful," Gallagher told reporters after the verdict, as he joked with his legal team that "it's Independence Day," his freedom coming days before the Fourth of July. Jurors did find him guilty of the seventh charge, posing for a photo with a corpse, considered the least egregious of the crimes, which carries a maximum prison sentence of four months. Having already served seven months in confinement ahead of the trial, Gallagher, a Bronze Star recipient, is expected to go home a free man after his sentencing, his defense lawyers said.
Trump detractors sound the alarm as military vehicles roll in for July 4 celebrations
Appearing on "Deadline: White House," MSNBC's Joy Reid insisted on Tuesday that President Trump is using the upcoming Fourth of July "Salute to America" celebration as a "threat" to Americans who oppose him. Trump has longed talked about showing off America's military capabilities in celebration of Independence Day, and now his vision is coming to fruition as tanks arrive in Washington, D.C., ahead of Thursday's festivities. Reid claimed that Trump aspires to be a "mini" North Korean leader Kim Jong Un or Russian President Vladimir Putin. According to Fox News' Geraldo Rivera, these kind of complaints are the ramblings of Trump haters.
Still, as preparations were underway Trump's July 4 celebration, a few problems emerged along the way as military vehicles were hauled into the capital city. On Tuesday, a flatbed carrying the tanks was apparently unable to clear an underpass, according to photos tweeted by a Politico reporter. A crane was later employed to resolve the issue. Retired U.S. Army Gen. Thomas Spoehr, director of the Heritage Foundation's Center for National Defense, told the Daily Reporter that some local roads are ill-equipped to handle the weight of the tanks.
Missing Connecticut woman's estranged husband maintains innocence
Fotis Dulos, a Connecticut real-estate developer charged in connection with the disappearance of his estranged wife Jennifer Dulos, maintained his innocence Tuesday during his first sit-down interview about the case, claiming he's "worried" about his wife and never wished her "ill in any way." "I know what I've done, I know what I haven't done," the 51-year-old Greek immigrant told New York City's WNBC-TV. "I have to stand and fight and hope that the truth is going to come out." Jennifer Dulos, 50, hasn't been seen since dropping her children off at school in New Canaan, Conn., on May 24.
Remembering Lee Iacocca
Lee Iacocca, the father of the Ford Mustang and former chairman of Chrysler, has died of natural causes at his home in Bel Air, Calif., his family said Tuesday. He was 94. Iacocca, born in Allentown, Pa., on Oct. 15, 1924 as the child of Italian immigrants, started working at Ford Motor Co. in 1946 and is heralded as the leader of the team that created the first Mustang in 1964. He ascended to CEO of the company in 1970 but was fired by Henry Ford Jr. in 1978. He moved on to Chrysler Corp. in 1978 and became the CEO a year later, pulling the company out of bankruptcy after taking it over. Iacocca successfully persuaded the federal government to provide the company a $1.2 billion loan in 1979 and made major cuts to the workforce, slashing wages — including his own, which he shrunk to $1 a year — and closing plants. He also introduced fuel-efficient cars and the minivan. His effortswere successful and Chrysler made a comeback, profiting $20 million. The turnaround made Iacocca a media star. Later, he was a key figure in the restoration of the Statue of Liberty and creation of the Ellis Island museum.
TODAY'S MUST-READS
DOJ says citizenship question being dropped from 2020 Census.
Former Google exec ran 'sex ring,' estranged wife claims in civil complaint.
Vatican to open two tombs in decades-old disappearance of teen.
MINDING YOUR BUSINESS
Charlie Ergen presents significant obstacle in T-Mobile-Sprint negotiations with DOJ.
WATCH: Facebook, YouTube tweaking algorithms to fight misinformation: Report.
These are the highest paid White House employees.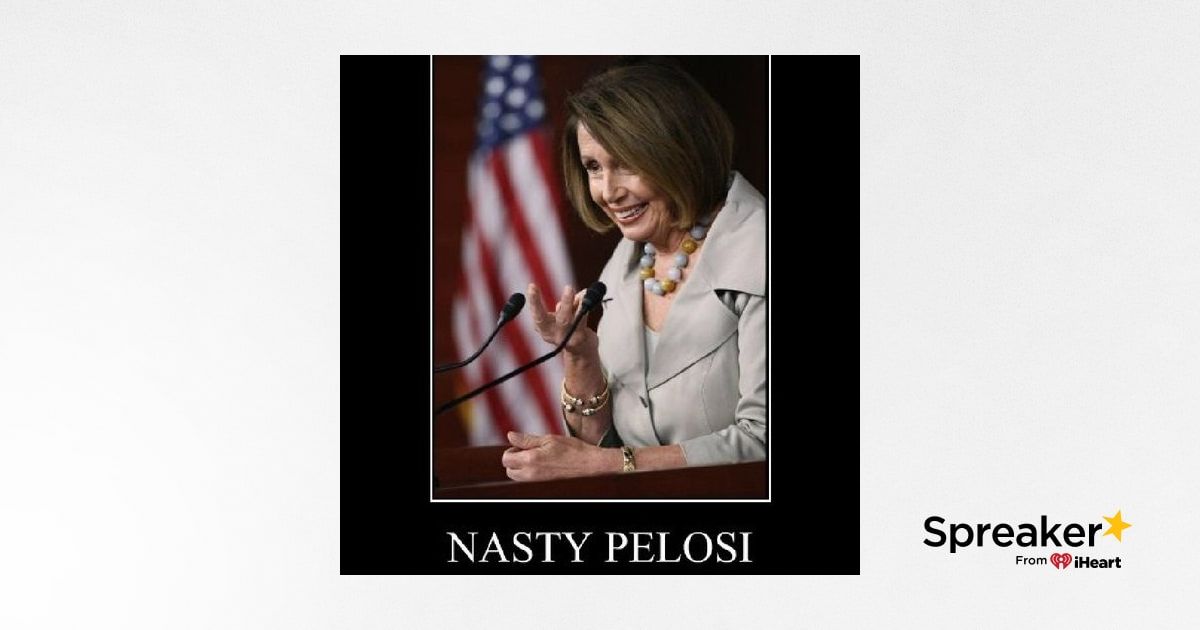 Trump said. "She's incapable of doing deals. She's a nasty, vindictive, horrible person." Do You Agree?
Trump launches attack on 'nasty, vindictive, horrible' Pelosi
President Trump has taken the gloves off in his ongoing feud with House Speaker Nancy Pelosi. Speaking exclusively to Fox News' Laura Ingraham in Normandy, France, in an interview that aired Thursday, Trump slammed Pelosi in response to a report by Politicowhere the House speaker apparently told top Democrats she … See More would like to see him in "prison."
"I think she's a disgrace. I actually don't think she's a talented person, I've tried to be nice to her because I would have liked to have gotten some deals done," Trump said. "She's incapable of doing deals. She's a nasty, vindictive, horrible person. The Mueller report came out, it was a disaster for them."
Reports: Mexico proposes deal to avoid escalating tariffs
Faced with President Trump's promise to impose escalating tariffs, Mexico is reportedly proposing deal where it would stem the number of migrants heading north by deploying as many as 6,000 National Guard troops to the country's border region with Guatemala. In addition, according to reports, the potential deal would give the United States far more latitude in deporting Central Americans seeking asylum. Trump has pledged to hit Mexico with rising tariffs starting Monday if the nation does not take more measures to stem the rush of migrants arriving at the U.S.-Mexico border. Trump's tariff threat looms amid a new report that ISIS had plotted to take advantage of vulnerable spots at the U.S.-Mexico border and infiltrate the United States and target financial institutions.
Times Square grenade-attack plot thwarted
A suspect described as "a lone wolf" was arrested Thursday in connection with a plan to throw explosives at people in New York City's famed Times Square, according to reports. The unidentified suspect was taken into custody soon after investigators from the FBI's Joint Terrorism Task Force learned that he was inquiring about buying grenades, the New York Daily News reported. No information was released about the suspect's age, nationality or place of residence but he was scheduled to appear in court in Brooklyn on Friday, WCBS-TV in New York City reported.
Couple claims chemicals at Dominican Republic resort where Americans died made them ill
A Colorado couple has filed a lawsuit in the Dominican Republic against the hotel chain where at least four American tourists have died in the past year, alleging that they fell ill because of pesticides while staying at one of the chain's properties last year. The Grand Bahia Principe La Romana, the hotel where the couple — Kaylynn Knull and Tom Schwander — say they stayed, is where a Maryland couple was found dead in their room on May 30. Knull and Schwander said they opted to file a $1 million lawsuit after the resort denied their request that they name the chemicals they use while gardening, or refund their money.
Knull and Schwander's allegations are just the latest to blight the Dominican tourist hotspot. The family of Pennsylvania woman Yvette Monique Sport, 51, told Fox29 Philadelphia she died in her room at the same hotel chain. Another U.S. tourist, MirandaSchaup-Werner, from Allentown, Pa., died in her room on May 25 at the Bahia Principe Bouganville, almost adjacent to the La Romana property. Five days later, Maryland couple Edward Nathaniel Holmes and Cynthia Day were found dead in their room at the Bahia Principe Hotel in La Romana.
Biden, facing pressure from Dems, reverses stance on Hyde Amendment
2020 Democratic frontrunner and former Vice President Joe Biden reversed his stance on the Hyde Amendment on Thursday, saying he "can no longer support an amendment that makes" a woman's right to an abortion "dependent on someone's ZIP code." During his tenure in the Senate, and as recently as Wednesday, Biden had broken from his party's popular stance and expressed support for the amendment, which prohibits the use of federal funds to subsidize abortions except for cases of rape, incest or when a woman's life is endangered by a fetus, a notion with which Democrats take issue because of the potential impact on women in marginalized communities. He faced backlash from other Democrats after his campaign held that he supported the amendment despite allegedly telling a woman during a rally that he would repeal it.
Don't mess with Queen Bey
Nicole Curran, wife of Golden State Warriors majority owner Joe Lacob, was in tears and had to disable her Instagram accountafter Beyoncé fans started sending her death threats for having a conversation with Jay-Z, according to a report. Beyonce's less-than-enthusiastic-looking reaction to her husband's conversation with Curran during Game 3 of the NBA Finals between the Warriors and Toronto Raptors went viral Wednesday — with Twitter users writing posts like "Beyoncé don't like that girl beside her at all" and "How dare her talk across Beyoncé."
TODAY'S MUST-READS
Ilhan Omar violated campaign finance rules, investigation finds.
'Racy' Casey Anthony biopicreportedly in the works.
Details emerge on 'tragic accident' that killed country star's son, 3.
MINDING YOUR BUSINESS
May jobs report released on Friday: What to expect.
Economic warfare threats highest in history: Chuck Hagel.
Top 10 states with the cheapest gas prices.
Follow @PeterBoykin on Social Media
Twitter: Banned
Facebook: https://www.facebook.com/Gays4Trump
Instagram: https://www.instagram.com/peterboykin/
Youtube: https://www.youtube.com/c/PeterBoykin
Reddit: https://www.reddit.com/user/peterboykin
Telegram: https://t.me/PeterBoykin
https://t.me/RealPeterBoykin
Parler: https://parler.com/profile/peterboykin/posts
PolitiChatter: https://politichatter.com/PeterBoykin
Gab: https://gab.com/peterboykin
Discord: https://discordapp.com/invite/pyuPqU9
Periscope: Banned
Support Peter Boykin's Activism by Donating
Patreon: https://www.patreon.com/peterboykin
PayPal: https://www.paypal.me/magafirstnews
Cash App: https://cash.me/app/CJBHWPS
Cash ID: $peterboykin1
Listen to #MagaOneRadio
Join the #MagaNetwork
Read the Latest #MagaFirstNews
https://gaysfortrump.org/
https://magafirstnews.com/
https://magaone.com/
https://us1anews.com/
Support Donald Trump
https://votefordjtrump.com/
http://trumploveswinning.com/
https://marchfortrump.net/
https://gaysfortrump.org/
Join Our Groups on Facebook:
MarchForTrump
https://www.facebook.com/groups/MarchForTrump2020/
https://www.facebook.com/groups/MarchForTrump/
MagaOneRadio
https://www.facebook.com/groups/MAGAOneRadio/
https://www.facebook.com/groups/MagaOneRadioNet/
https://www.facebook.com/groups/MAGARadio/
https://www.facebook.com/groups/MagaFirstRadio/
https://www.facebook.com/groups/MAGA1Radio/
https://www.facebook.com/groups/MagaFirst/
TheMagaNetwork
https://www.facebook.com/groups/theMagaNetwork/
GaysForTrump
https://www.facebook.com/groups/gaysfortrump/
https://www.facebook.com/groups/TheGayRight/
https://www.facebook.com/groups/LGBTexit/
https://www.facebook.com/groups/gaysfortrumporg/
https://www.facebook.com/groups/DeplorableGays/
https://www.facebook.com/groups/GaysForTrumpParty/
Americans With Trump
https://www.facebook.com/groups/AmericansWithTrump/
North Carolina MAGA Network
https://www.facebook.com/groups/northcarolinamaganetwork/
NC Trump Club
https://www.facebook.com/groups/NCTRUMPCLUB/
Exit Extremism
https://www.facebook.com/groups/EXITEXTREMISM/
Vote For DJ Trump
https://www.facebook.com/groups/VoteForDJTrump/
Trump Loves Winning
https://www.facebook.com/groups/TrumpLovesWinning/
Straights For Trump
https://www.facebook.com/groups/StraightsForTrump/
US1ANews
https://www.facebook.com/groups/US1ANews/
https://www.facebook.com/groups/US1ANewsGroup/
MyNCGOP
https://www.facebook.com/groups/MyNCGOP/
Grab them by the P***Y
https://www.facebook.com/groups/GrabThemByTheP/
Join Our Pages on Facebook:
https://www.facebook.com/TheMAGANetwork/
https://www.facebook.com/MAGAFIRSTNEWS/
https://www.facebook.com/pg/MagaOneRadio-778327912537976/
https://www.facebook.com/North-Carolina-MAGA-Network-307617209916978/
https://www.facebook.com/GaysForTrumpOrg/
https://www.facebook.com/LGBTExit-2340621102644466/
https://www.facebook.com/Take-Back-Pride-American-Pride-Rally-386980035391880/
https://www.facebook.com/PeterBoykinMAGA/
https://www.facebook.com/MarchForTrumpUSA/
https://www.facebook.com/VoteForDJTrump/
https://www.facebook.com/US1ANews1/
https://www.facebook.com/MYNCGOP/
https://www.facebook.com/trumploveswinning/
Contact Email:
Peter.Boykin@TheMagaNetwork.com
PeterBoykin@Gmail.com
GaysForTrump@Gmail.com
MagaFirstNews@Gmail.com
Telephone Number:
1-202-854-1320
Demand Free Speech Reception: Trump Hotel July 3 w/@RogerStone
https://www.eventbrite.com/e/demand-free-speech-reception-trump-hotel-july-3-wroger-stone-tickets-62233759851
MagaGala.com
Everyone I hope to see you in DC in July – Here's your chance to mingle with Roger Stone and other VIPs (TBA) at Trump Hotel July 3 – Demand Free Speech Reception Fundraiser 9:30pm – 11:30pm 2 hours open bar and great food! Please share! #MAGA Tickets through Facebook & Eventbrite MagaGala.com email peter.boykin@themaganetwork.com for questions please share! magagala.com
Demand Free Speech Reception: Trump Hotel July 3 w/@RogerStone
June 15 – MarchForTrump.net Greensboro NC
July 3 – #DemandFreeSpeech Reception @TrumpDC Tickets MagaGala.com
July 6 #DemandFreeSpeech Rally (VIP party after) DemandFreeSpeech.org
Oct 4-6 TRUMPSTOCK Kingman AZ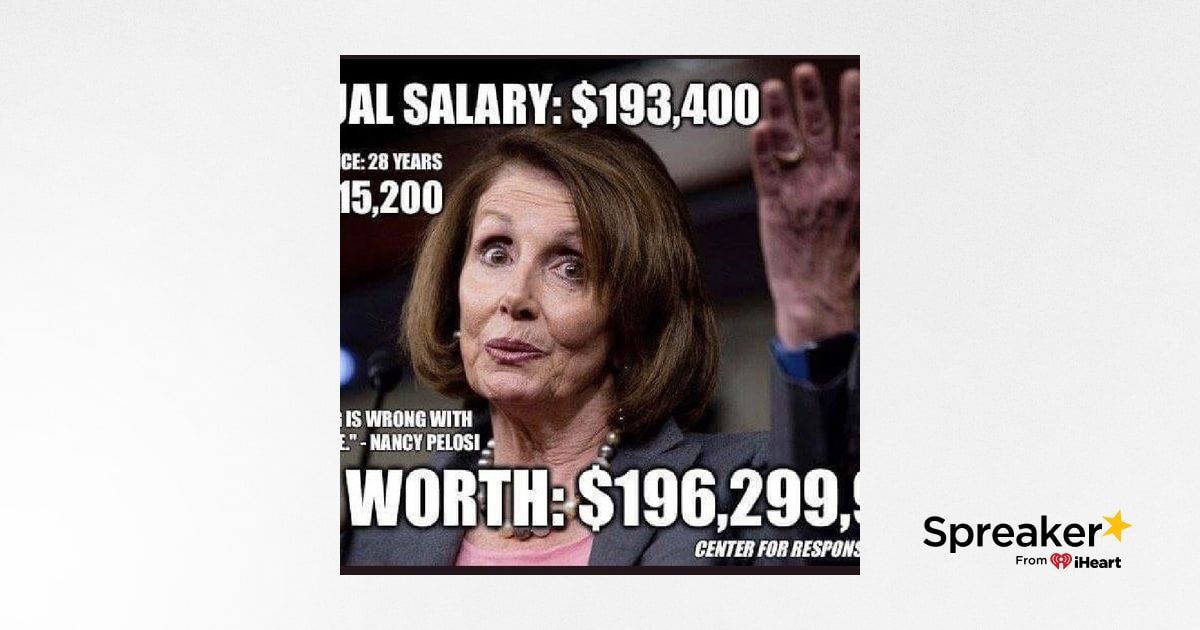 Pelosi tells Dems she wants to see Trump in prison, What Do You Think Those Chances Are?
Remembering D-Day, 75 years later
President Trump, French Emmanuel Macron and other world leaders will gather on the beaches of Normandy, France on Thursday to commemorate 75 years since the D-Day invasion and pay tribute to the heroes of the battle that was the turning point of World War II. D-Day saw more than 150,000 Allied troops land on the beaches of Normandy in northwest France on June 6, 1944. The … See More Battle of Normandy, codenamed Operation Overlord, changed the course of the war, and ultimately helped bring about Nazi Germany's defeat in May 1945.
On Wednesday, in a ceremony at Portsmouth, England, Trump read an excerpt from a prayer that President Roosevelt said during a radio address on D-Day. He is expected to give a speech on Thursday while touring the beaches of Normandy and an American military cemetery in France. Tune in to "The Ingraham Angle" tonight at 10 p.m. ET to watch Laura Ingraham's exclusive interview with President Trump from Normandy.
Trump warns not enough progress being made in Mexico talks
President Trump declared Wednesday evening that "not nearly enough" progress was being made in last-minute negotiations with Mexico, as the U.S. prepares to impose escalating tariffs unless that nation does more to stop the rush of illegal immigrants arriving at the U.S.-Mexico border. "Progress is being made, but not nearly enough!" the president tweeted.
Trump repeated his comments while making his way to Normandy early Thursday, saying that Congress and Democrats have been a "disaster" on immigration and that Dems were content with immigration crime. The president also stressed that he was "serious" about imposing tariffs on Mexico and said that many lawmakers do not know what they're talking about when it comes to tariffs.
Trump's remarks came as U.S. Customs and Border Protection reported Wednesday that the number of migrants apprehended at the border skyrocketed to nearly 133,000 in May, levels not seen in over a decade. That number surpassed 144,000 when counting migrants deemed inadmissible — more than a 30 percent increase from the prior month and double the influx recorded at the beginning of the year. Talks between U.S. officials and Mexico will resume Thursday.
Report: Pelosi tells Dems she wants to see Trump in prison
House Speaker Nancy Pelosi told senior Democrats on Tuesday that she ultimately wants to see President Trump "in prison,"according to a report. The speaker reportedly made the remark while defending her stance against impeaching the president in an evening meeting with House Judiciary Chairman Jerry Nadler and other top Democrats, according to Politico. "I don't want to see him impeached, I want to see him in prison," she said, according to multiple Democratic sources familiar with the meeting. Pelosi wants to hold the president accountable, the sources said, but thinks voters should get him out of office in 2020, after which he could possibly face criminal charges.
Rep. Ilhan Omar to 2020 Dem who wants to debate AOC: 'No means no!'
2020 Democratic presidential candidate John Delaney wants to debate Rep. Alexandria Ocasio-Cortez, D-N.Y, on the "Medicare-for-all." Delaney invited the ire of several fellow Democrats, including Ocasio-Cortez, last weekend when he argued that "Medicare-for-all" was bad policy. AOC has refused to debate Delaney so far and fellow progressive Rep. Rep. Ilhan Omar, D-Minn., had one response for Delaney on Wednesday: "No means no!" In an interview with Fox News, Delaney lamented the Democratic Party's "intolerance to different ideas" and said "Medicare-for-all" made it difficult for Democrats to beat Trump in 2020.
Carrie Underwood takes top honors at CMT Music Awards
Carrie Underwood won big at the 2019 CMT Music Awards, taking home the show's top honor Wednesday evening with Video of the Year for her hit "Cry Pretty." Underwood, 36, beat out the other Video of the Year nominees including, Kelsea Ballerini's "Miss Me More," Kane Brown's "Good as You," Luke Combs' "She Got the Best of Me" and "Coming Home" by Keith Urban and Julia Michaels.Along with Video of the Year, Underwood also won the night's first televised accolade — Female Video of the Year — for her song "Love Wins" at the Bridgestone Arena in Nashville, Tenn. Her wins Wednesday night extends her run as the most decorated act in thehistory of the CMT Music Awards. CLICK HERE for the list of winners at the 2019 CMT Music Awards.
TODAY'S MUST-READS
Dominican resort: US tourist went public with assault allegation after it refused her demand for $2.2 million.
Alan Dershowitz: Ex-British spy Christopher Steele must be asked these key questions by US investigators.
ICYMI: Pope Francis made this big change to Lord's Prayer.
MINDING YOUR BUSINESS
Shari Redstone poised to be queen of all media if CBS-Viacom merge.
Trump's Mexico tariffs could raise US car prices by more than $1,000.
Billionaire Tom Siebel now offering employees this huge perk, according to a report.
Follow @PeterBoykin on Social Media
Twitter: Banned
Facebook: https://www.facebook.com/Gays4Trump
Instagram: https://www.instagram.com/peterboykin/
Youtube: https://www.youtube.com/c/PeterBoykin
Reddit: https://www.reddit.com/user/peterboykin
Telegram: https://t.me/PeterBoykin
https://t.me/RealPeterBoykin
Parler: https://parler.com/profile/peterboykin/posts
PolitiChatter: https://politichatter.com/PeterBoykin
Gab: https://gab.com/peterboykin
Discord: https://discordapp.com/invite/pyuPqU9
Periscope: Banned
Support Peter Boykin's Activism by Donating
Patreon: https://www.patreon.com/peterboykin
PayPal: https://www.paypal.me/magafirstnews
Cash App: https://cash.me/app/CJBHWPS
Cash ID: $peterboykin1
Listen to #MagaOneRadio
Join the #MagaNetwork
Read the Latest #MagaFirstNews
https://gaysfortrump.org/
https://magafirstnews.com/
https://magaone.com/
https://us1anews.com/
Support Donald Trump
https://votefordjtrump.com/
http://trumploveswinning.com/
https://marchfortrump.net/
https://gaysfortrump.org/
Join Our Groups on Facebook:
MarchForTrump
https://www.facebook.com/groups/MarchForTrump2020/
https://www.facebook.com/groups/MarchForTrump/
MagaOneRadio
https://www.facebook.com/groups/MAGAOneRadio/
https://www.facebook.com/groups/MagaOneRadioNet/
https://www.facebook.com/groups/MAGARadio/
https://www.facebook.com/groups/MagaFirstRadio/
https://www.facebook.com/groups/MAGA1Radio/
https://www.facebook.com/groups/MagaFirst/
TheMagaNetwork
https://www.facebook.com/groups/theMagaNetwork/
GaysForTrump
https://www.facebook.com/groups/gaysfortrump/
https://www.facebook.com/groups/TheGayRight/
https://www.facebook.com/groups/LGBTexit/
https://www.facebook.com/groups/gaysfortrumporg/
https://www.facebook.com/groups/DeplorableGays/
https://www.facebook.com/groups/GaysForTrumpParty/
Americans With Trump
https://www.facebook.com/groups/AmericansWithTrump/
North Carolina MAGA Network
https://www.facebook.com/groups/northcarolinamaganetwork/
NC Trump Club
https://www.facebook.com/groups/NCTRUMPCLUB/
Exit Extremism
https://www.facebook.com/groups/EXITEXTREMISM/
Vote For DJ Trump
https://www.facebook.com/groups/VoteForDJTrump/
Trump Loves Winning
https://www.facebook.com/groups/TrumpLovesWinning/
Straights For Trump
https://www.facebook.com/groups/StraightsForTrump/
US1ANews
https://www.facebook.com/groups/US1ANews/
https://www.facebook.com/groups/US1ANewsGroup/
MyNCGOP
https://www.facebook.com/groups/MyNCGOP/
Grab them by the P***Y
https://www.facebook.com/groups/GrabThemByTheP/
Join Our Pages on Facebook:
https://www.facebook.com/TheMAGANetwork/
https://www.facebook.com/MAGAFIRSTNEWS/
https://www.facebook.com/pg/MagaOneRadio-778327912537976/
https://www.facebook.com/North-Carolina-MAGA-Network-307617209916978/
https://www.facebook.com/GaysForTrumpOrg/
https://www.facebook.com/LGBTExit-2340621102644466/
https://www.facebook.com/Take-Back-Pride-American-Pride-Rally-386980035391880/
https://www.facebook.com/PeterBoykinMAGA/
https://www.facebook.com/MarchForTrumpUSA/
https://www.facebook.com/VoteForDJTrump/
https://www.facebook.com/US1ANews1/
https://www.facebook.com/MYNCGOP/
https://www.facebook.com/trumploveswinning/
Contact Email:
Peter.Boykin@TheMagaNetwork.com
PeterBoykin@Gmail.com
GaysForTrump@Gmail.com
MagaFirstNews@Gmail.com
Telephone Number:
1-202-854-1320
Demand Free Speech Reception: Trump Hotel July 3 w/@RogerStone
https://www.eventbrite.com/e/demand-free-speech-reception-trump-hotel-july-3-wroger-stone-tickets-62233759851
MagaGala.com
Everyone I hope to see you in DC in July – Here's your chance to mingle with Roger Stone and other VIPs (TBA) at Trump Hotel July 3 – Demand Free Speech Reception Fundraiser 9:30pm – 11:30pm 2 hours open bar and great food! Please share! #MAGA Tickets through Facebook & Eventbrite MagaGala.com email peter.boykin@themaganetwork.com for questions please share! magagala.com
Demand Free Speech Reception: Trump Hotel July 3 w/@RogerStone
June 15 – MarchForTrump.net Greensboro NC
July 3 – #DemandFreeSpeech Reception @TrumpDC Tickets MagaGala.com
July 6 #DemandFreeSpeech Rally (VIP party after) DemandFreeSpeech.org
Oct 4-6 TRUMPSTOCK Kingman AZ
---