Another Win For Gays For Trump!
Log Cabin Republicans Endorses President Trump for Reelection in 2020
Washington, D.C. – Log Cabin Republicans (LCR), the nation's oldest and largest organization of conservative LGBTQ Republicans and their allies, announces its endorsement of Donald J. Trump for reelection for President of the United States in 2020.
After consulting with over 50 chapters in 21 states, the national Board of Directors of Log Cabin Republicans voted to endorse President Trump. Simultaneously releasing an opinion editorial in the Washington Post, the following organization officers make these statements:
"Log Cabin Republicans is proud to endorse Donald J. Trump for reelection as President. He has delivered on his commitment to govern from a place of inclusion, and he has addressed significant policy areas important to our community. President Trump's commitment to end the spread of HIV/AIDS in 10 years and his initiative to end the criminalization of homosexuality internationally are bold yet achievable goals of great importance of the LGBTQ community. His policy agenda has benefited not just LGBTQ individuals but all Americans, and for that, he deserves four more years of leadership in the Oval Office."
Robert Kabel – Chairman, Log Cabin Republicans
"We are excited to work with our colleagues at the Trump for President campaign and the Republican National Committee to be a part of the President's reelection campaign. Our strong relationship continues to ensure that our distinct voice is represented in the GOP and that our community's interests are heard and respected at the highest level. LGBTQ equality is a bipartisan effort and we will continue to work to elect Republican candidates who share our values."
Jill Homan – Vice-Chairman, Log Cabin Republicans
"The radical left continues to distort President Trump's record and mischaracterize his policy agenda. Log Cabin Republicans stands against their campaign of disinformation, demonization and the usual scare tactics employed to keep the LGBTQ community hostage in the Democratic Party. Starting early, Log Cabin Republicans will bring together the diverse spectrum of conservative LGBTQ individuals to inform and activate in advance of the 2020 general election, and provide a space for disenfranchised independents and Democrats to learn about the inclusive conservatism in the Republican Party."
Charles T. Moran – Board Member & National Spokesman
Log Cabin Republicans is the nation's premier Republican organization representing LGBT conservatives and straight allies. For 40 years we have been the voice for an inclusive Republican Party with state and local chapters nationwide, a full-time office in Washington, D.C., a federal political action committee and state political action committees.
Connect With Us:
Facebook
Twitter
Donate
Contact Info:
Phone: 202.420.7873
Email: info@logcabin.org
Website: logcabin.org
1090 Vermont Avenue, NW | Suite 850 Washington, DC 20005
Related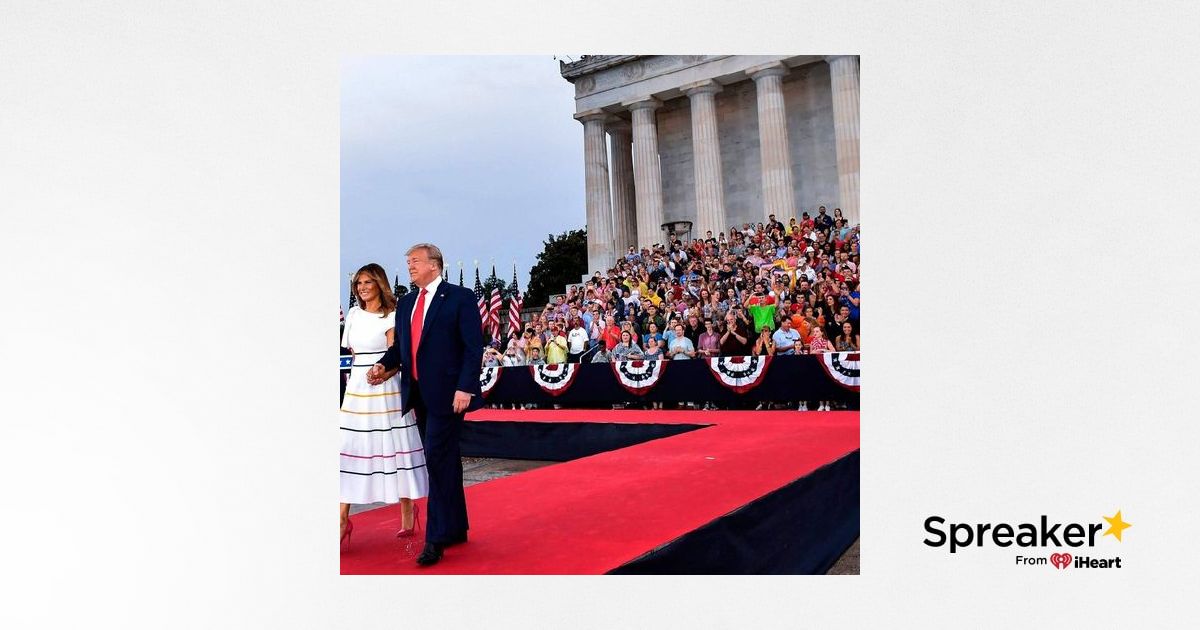 Trump saluted America in A #MAGA July 4 event, despite critics, What Do you Think About His Speech?
Trump salutes America in elaborate July 4 event, despite critics — and a downpour of rain
Despite concerns that he would use the Fourth of July event as a glorified campaign rally, President Trump used his "Salute to America" speech Thursday evening to praise the men and women of the armed forces and American exceptionalism. With the Lincoln Memorial as a backdrop and flanked by camouflaged … See More Bradley fighting vehicles, Trump stuck mainly to the script during his speech – praising the spirit that "runs through the veins of every American patriot" and attempting to strike a more unifying and conciliatory tone than he is generally known to take.
While Trump's speech set a unifying tone, the lead-up to the event was far from harmonious – with Trump's opponents,especially 2020 Democratic presidential candidates, slamming him on everything from the cost of the event to the perceived exploitation of the holiday for a political purpose. Two outside groups, the National Parks Conservation Foundation and Democracy Forward, want the Interior Department's internal watchdog to investigate what they say may be a "potentially unlawful decision to divert" national parks money to Trump's "spectacle."
White House seeking all options on citizenship question for 2020 census
President Trump on Thursday doubled down on his push for a citizenship question on the 2020 Census, promising that his administration is "working very hard" on the controversial issue — as reports say he is mulling using an executive order to get the question on the census. "So important for our Country that the very simple and basic 'Are you a Citizen of the United States?' question be allowed to be asked in the 2020 Census," he tweeted. He added that the Commerce and Justice departments were "working very hard on this, even on the 4th of July!" Earlier this week, Commerce Secretary Wilbur Ross announced that his department was going ahead with the printing of the census without the citizenship question, apparently indicating that the administration had dropped the controversial issue. That decision came after a Supreme Court ruling last week that blocked the citizenship question for the time being until more reasoning from the administration was provided.
Ocasio-Cortez calls border officials liars after new report on offensive Facebook posts
In a Twitter message Thursday, Rep. Alexandria Ocasio-Cortez, D-N.Y., branded the leadership of U.S. Customs and Border Protection as liars after a news site reported that CBP officials knew much longer than they claimed about a Facebook group on which some past and current CBP employees had posted offensive material. Ocasio-Cortez was the subject of some of this material. ProPublica, a self-described non-profit news group, reportedly has obtained screenshots of doctored images of Ocasio-Cortez, including one that shows a smiling PresidentTrump forcing her head toward his crotch.
According to Politico, top CBP officials had known about offensive posts "for up to three years" – even though officials claimed this week that they had only recently learned about them. "Looks like CBP lied," Ocasio-Cortez charged Thursday, one day after the Politico story appeared. "Reporting shows they knew about it for *years.* This is a big deal."
Ted Cruz schools Kaepernick, adds 'context' after ex-NFL star quotes Frederick Douglass 'Fourth of July' speech
Sen. Ted Cruz responded Thursday night after former NFL quarterback Colin Kaepernickposted a passage earlier on the Fourth of July from a famous speech by Civil War-era abolitionist Frederick Douglass. The passage Kaepernick cites is from Douglass' speech, "What to the Slave is the Fourth of July?" Douglass delivered to the speech at a meeting of the Rochester Ladies' Anti-Slavery Society in Rochester, N.Y., on July 5, 1852 – nearly nine years before the Civil War began.
Kaepernick posted the following portion, without adding any comments: "What have I, or those I represent, to do with your national independence? This Fourth of July is yours, not mine…There is not a nation on the earth guilty of practices more shocking andbloody than are the people of these United States at this very hour." "You quote a mighty and historic speech by the great abolitionist Frederick Douglass," Sen. Cruz writes in response, "but, without context, many modern readers will misunderstand."
Closely watched June jobs report to be released Friday
Wall Street will be closely watching Friday's release of the June jobs report, which could provide insight into whether the Federal Reserve will cut interest rates at its July meeting. As the U.S. enters the longest economic expansion on record, investors are looking at the Department of Labor's monthly payroll and unemployment data for signs that the rapid job growth over the past two years is softening and lending way to an overall growth slowdown.
TODAY'S MUST-READS
Las Vegas shooting victim's parents sue gunmaker over daughter's death.
Trump donor among seven Americans killed in copter crash in Bahamas.
Meghan McCain 'in talkso r' teturn to 'The View,' but 'some things need to change': report.
MINDING YOUR BUSINESS
US energy independence race producing tons of oil, not so much profit.
These are the most patriotic brands in the US, consumer report reveals.
Presidential salaries, from George Washington to Donald Trump.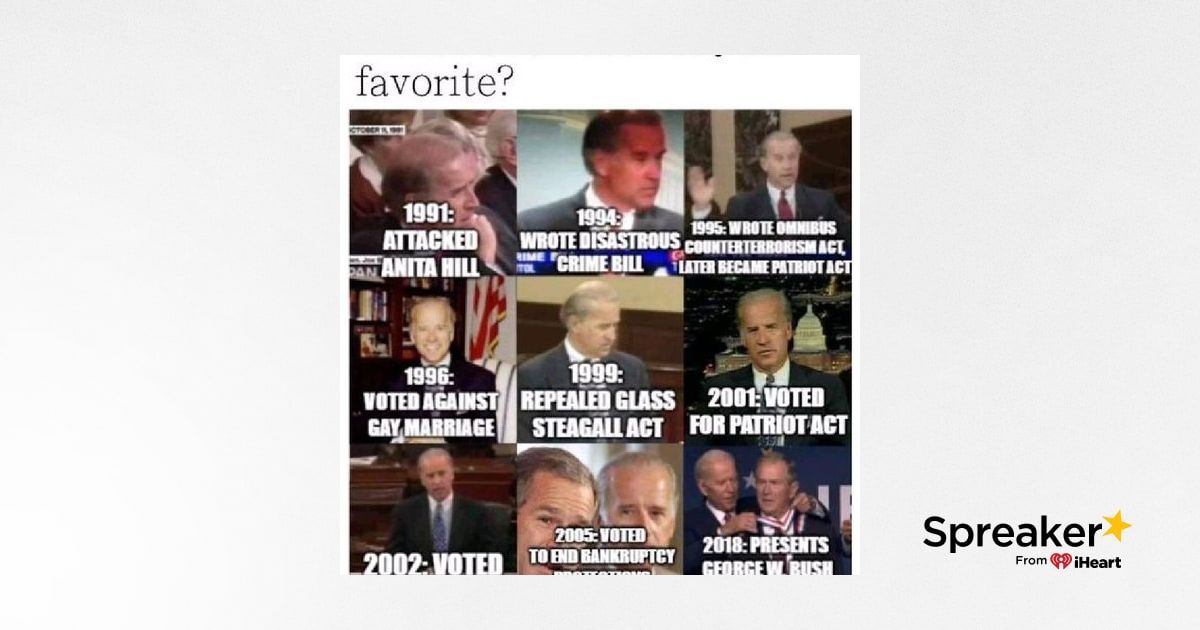 Is Joe Biden a Racist?
Harris puts Biden's race record on trial in Round 2 of Dem primary debate
Democratic presidential primary front-runner Joe Biden ran into a formidable challenge at Thursday night's debate from U.S. Sen. Kamala Harris, who tapped into her prosecutor toolbox to put his race record on trial following the controversy over his comments on segregationist senators. In perhaps the most heated momentof the night, Harris told Biden she doesn't believe he is a "racist" but … See More considers his recent comments about being able to work with segregationist senators early in his career "hurtful."
Biden has said he disagreed with the senators on segregation, but was still able to work with them in the Senate. But that explanation did not deter Harris during Thursday's debate. "You worked with them to oppose busing," Harris said, referring to efforts to limit orders for school desegregation by busing. In an emotional moment, she told her own story of being bussed as a little girl in California. Biden fired back that Harris' comments were a "mischaracterization of my position across the board."
Biden, though, mostly kept his focus on the candidate he really wants to face — President Trump. He repeatedly invoked the name and record of his popular running-mate Barack Obama and brushed back swipes at his age from long-shot candidate Rep. Eric Swalwell,who repeatedly called on him to "pass the torch." It's unclear whether the clash with Harris might damage Biden — considering most prior controversies have not dinged his poll numbers — or simply give Harris some needed momentum.
Meanwhile, Sen. Bernie Sanders avoided any direct clash with Biden. He spent much of the night defending his big-government agenda against questions from moderators and criticism from more centrist leaning – and lower-polling – candidates. Several rivalstook issue with some of Sanders' socialistic policies, like "Medicare-for-all" and free college tuition. South Bend, Ind., Mayor Pete Buttigieg broke with Sanders in saying while he supports free college for children of low and middle income, "I just don't believe it makes sense to ask working-class families to subsidize even the children of billionaires."
Still, the debate also made clear how Democrats have moved to the left on issues relating to immigration. All 10 Democrats raised their hands when asked if their government health care plan would cover illegal immigrants. Pollster Frank Luntz summed it upthis way on "The Ingraham Angle" on Thursday: "This is not your parents' Democratic Party." Click here for former Clinton strategist Mark Penn's list of winners and losers from Thursday night's Democratic debate.
Trump likes what he saw in the Democratic debate from afar
At one time, some pundits were predicting that Democrats could defeat President Trump and the Republican Party on health care. However, thanks to the Democratic Party's stance on health care for illegal immigrants, Trump and Republicans are feeling very confident. While attending the G-20 Summit in Osaka, Japan, the president said Democratic White House contenders' willingness to extend government health care to illegal immigrants in America will get him reelected. Trump tweeted: "All Democrats just raised their hands for giving millions of illegal aliens unlimited healthcare. How about taking care of American Citizens first!?" He then added: "That's the end of that race!"
Friends of missing Utah student spot activity on Instagram account
The search for missing Utah student Mackenzie Lueck has taken a peculiar twist. Friends of Lueck told Fox News that they noticed activity on her Instagram account on Wednesday and turned the information over to authorities. Lueck's personal Instagram account liked a page called "fatherless," around noon, and her friends quickly took screengrabs to document the activity and turn over to police. The @fatherless handle had more than 47,000 followers as of early Friday but was following only 15 accounts — not including that of Lueck.
The 23-year-old woman was last seen meeting an unknown individual around 3 a.m. June 17 at a park in Salt Lake City after being dropped off by a Lyft driver. She hailed the ride after flying in from Los Angeles – where she had attended her grandmother'sfuneral. While the Lyft driver has been cleared, police searched the Salt Lake City home of the man they said is a "person of interest"for about 19 hours the past two days. Police said they are also looking for a mattress and box spring removed from the home last week.
Iraqi general: Accused Navy SEAL did not stab ISIS prisoner
The Iraqi general at the scene of an alleged murder of an Islamic State prisoner in Iraq in 2017 testified in a deposition video played in court Thursday that Navy SEAL Eddie Gallagher never stabbed the teenage detainee. In a recording made earlier this month, Maj. Gen. Abbas al-Jubouri testified he never saw Gallagher stab the detainee in the neck. Gallagher served alongside Abbas' unit in an advise-and-assistcapacity in Mosul. Abbas told the defense lawyer if had he witnessed improper conduct from SEALs, he would have taken action. Last week, a Navy SEAL, Special Operator 1st Class Corey Scott, testified that Abbas' unit tortured, raped and murdered prisoners. Scott said he killed the ISIS prisoner by putting his thumb over the detainee's breathing tube in order to save him from falling into the hands of Abbas' unit.
France highly motivated in Women's World Cup showdown with Team USA
The United States has its ranking and its trophies, and that's all the motivation France needs. The Americans face the French on Friday night at the Women's World Cup, a match that's been described as a final in the quarterfinals. It really has it all: The defending champions against the upstart hosts. The City of Lights. A sellout crowd. "They've got a great trophy cabinet and we still have everything to prove," French captain Amandine Henry said. The only downside? The country is in the midst of a heat wave and temperatures are expected to soar into the 90s, although a 9 p.m. local time start should bring some cooling. France is seeking to become the first nation to simultaneously hold the men's and women's World Cup trophies. (The men won last year in Russia.) The United States already has three FIFA Women's World Cup trophies, most of any nation.
TODAY'S MUST-READS
Acting Homeland Security chief denies leaking info on ICE raids: 'It's just not true.'
Trump tells Putin not to 'meddle in the election,' his tone was criticized.
What is 2020 candidate Marianne Williamson's net worth?
MINDING YOUR BUSINESS
Supreme Court blocks citizenship question on 2020 census for now.
Apple's iPhone designer Jony Iveto exit company.
These US cities have the most seniors age 65 and over working.
---